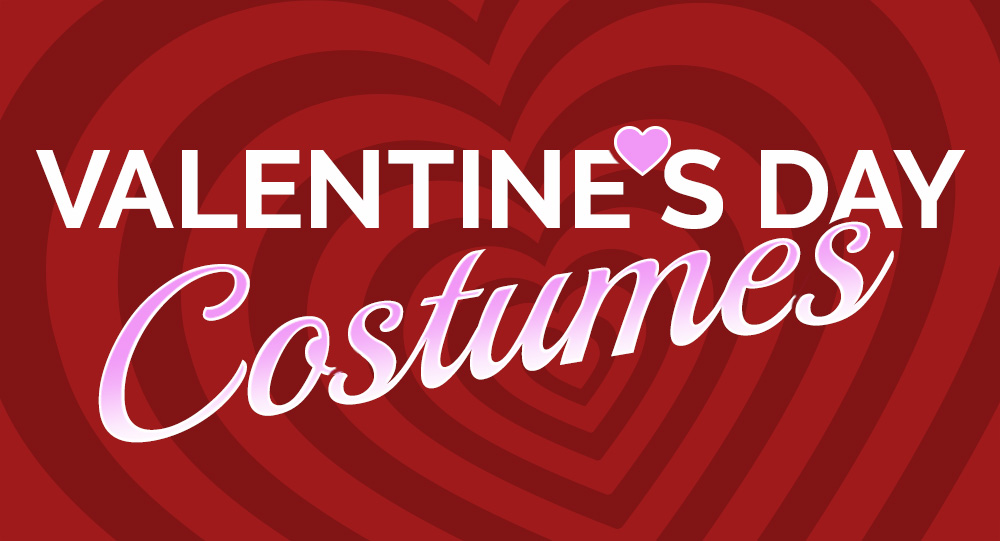 So Valentine's Day is coming up, and you don't just want to tell your special someone that you care, you want to show them. But how? With fun holiday costumes, of course! And if you're looking for the best Valentine's Day costumes, you've found the right spot. We've assembled some of the hottest Valentine's Day outfits that show off your feelings of love (or friendship). We've got Valentine's Day costume ideas for men and women, so peruse these holiday suits, dresses, and accessories to find the perfect way to let you express your heartfelt connection!
Valentine's Day Suits to Suit Your Style
On Valentine's Day, the idea is usually "dress to impress". And while your date is likely to be impressed if you're in a dinner jacket or sport coat, nothing says "well put-together" like a full suit. If you want to really up the wow factor, we have the holiday suits that deliver. With all the fashion sense of a modern slim-cut men's suit, they utilize outlandish graphic designs and bold colors that are sure to make anyone stand out! Try our heart suit to wear your heart on your sleeve...literally! If graphic hearts aren't quite your jam, we have bold pink and red suits or an all-white suit that will let you coordinate with your partner, with the décor, or even with that bouquet of flowers. You did remember to order the flowers, right?
Up Your Cuddle Game With These Valentine's Day Sweaters

If you're looking for something casual and cuddly to wear, then give our Valentine's Day sweaters a shot! Our exclusive sweaters feature traditional Valentine's Day themes like Be Mine hearts and XOs, but also include some spooky designs and a Care Bears sweater. We're turning the ugly Christmas sweater trend on its head with fun and cute themes!
Men's Valentine's Day Costumes You Probably Won't Wear on a Date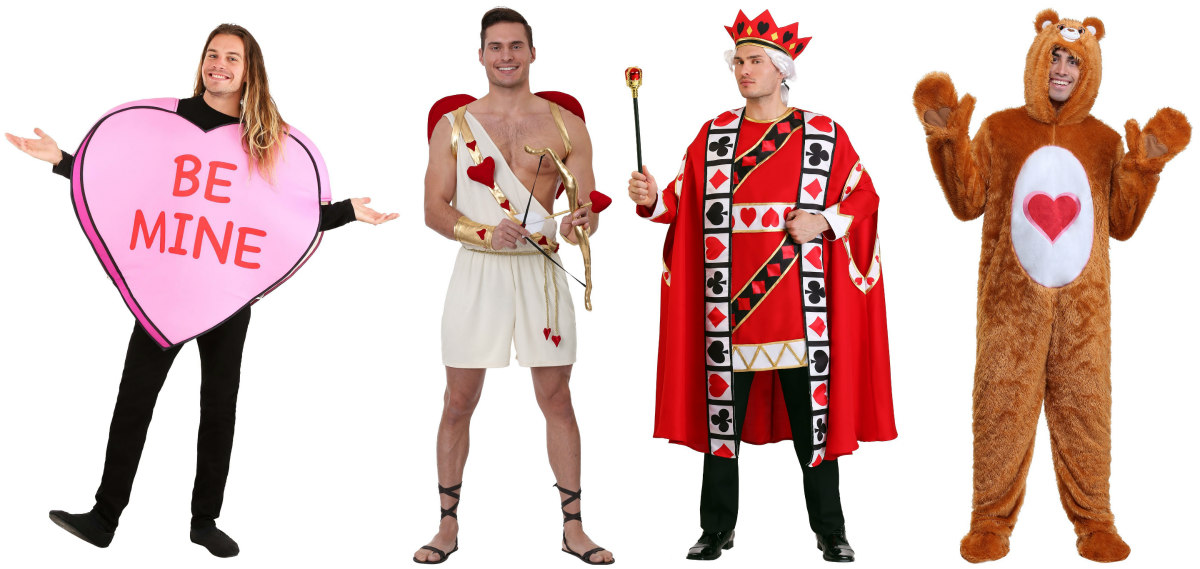 On the other side of dressing to impress, you have the Valentine's Day costumes that are best described as "extra". Men do enjoy wearing funny costumes, and many of these will fit that bill. Surprise your sweetie with flowers and chocolates while dressed up in a candy heart costume, or bring her some coffee in a Cupid costume. You could even be extra together by dressing like the King and Queen of Hearts! (You know you want to do it for the 'Gram.) If you want your Valentine's Day outfit to send a message, you can even take a heart costume and turn it into a DIY candy heart costume. That would be really sweet!
Spice Up Your Valentine's Day Looks With Men's Accessories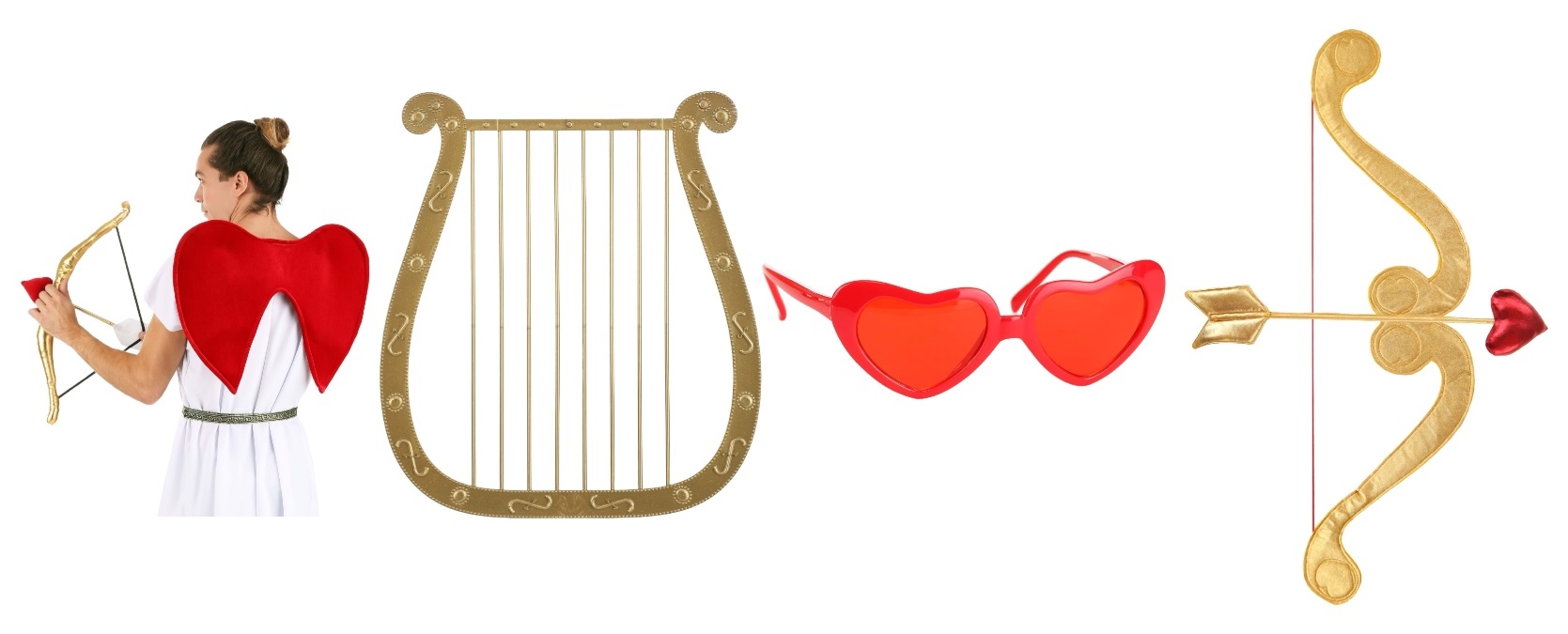 Maybe you already have a spiffy outfit picked out, but just want to add some pink or red to match the style of the day. Pop a pair of red suspenders over your black-on-black slacks and shirt and it will be just the right touch. Maybe a Cupid accessory kit can be your own way of showing how you feel. (It works for us!) With red and pink costume pieces, you can mix and match to add just the right amount of color to your Valentine's Day clothes.
Unique Women's Valentine's Day Costume Ideas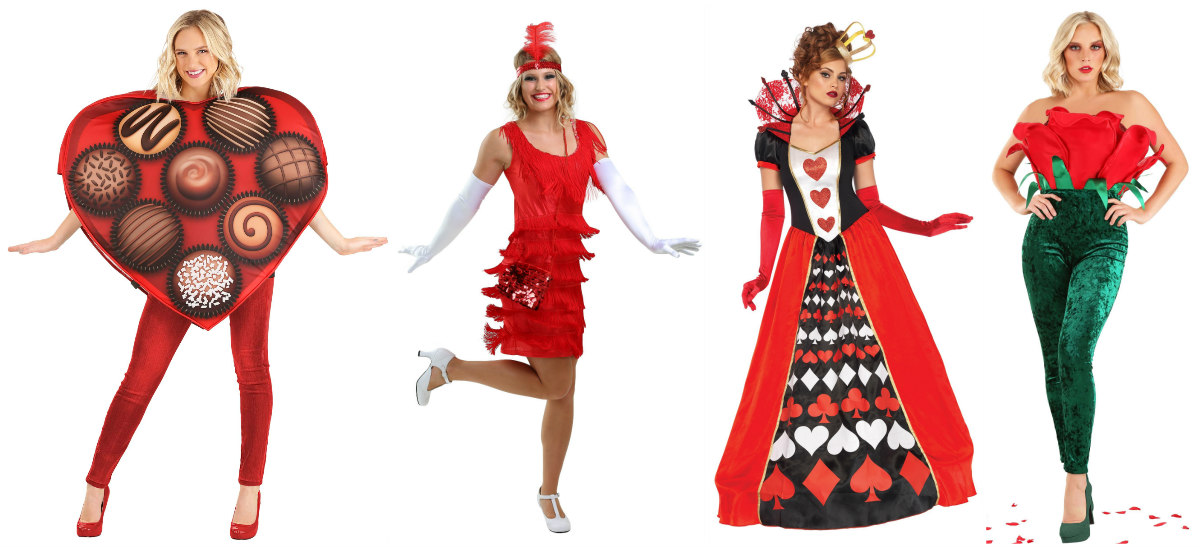 Guys might like to wear silly costumes, but that doesn't mean that they need to have all the fun! While the heart costumes are technically unisex and can be worn by anyone, there are some Valentine's costumes meant more for the ladies. Have the cutest couples' costume when you dress up as the Queen and King of Hearts, or wear a heart-shaped box of chocolates costume. We even have some risque costume choices, if you're looking to spice things up!
Fun Valentine's Day Accessories for Women
If you love the idea of adding a costume touch to your Valentine's Day look but aren't quite ready to go in-character, just try some of our fun costume accessories. You can complete your Valentine's Day outfit with a Care Bears mask or show that you're royalty at heart with this Queen of Hearts crown. There are even options to swap out your regular purse for a cute heart-shaped purse for the day.
Spice Up Your Feet With Women's Shoes for V-Day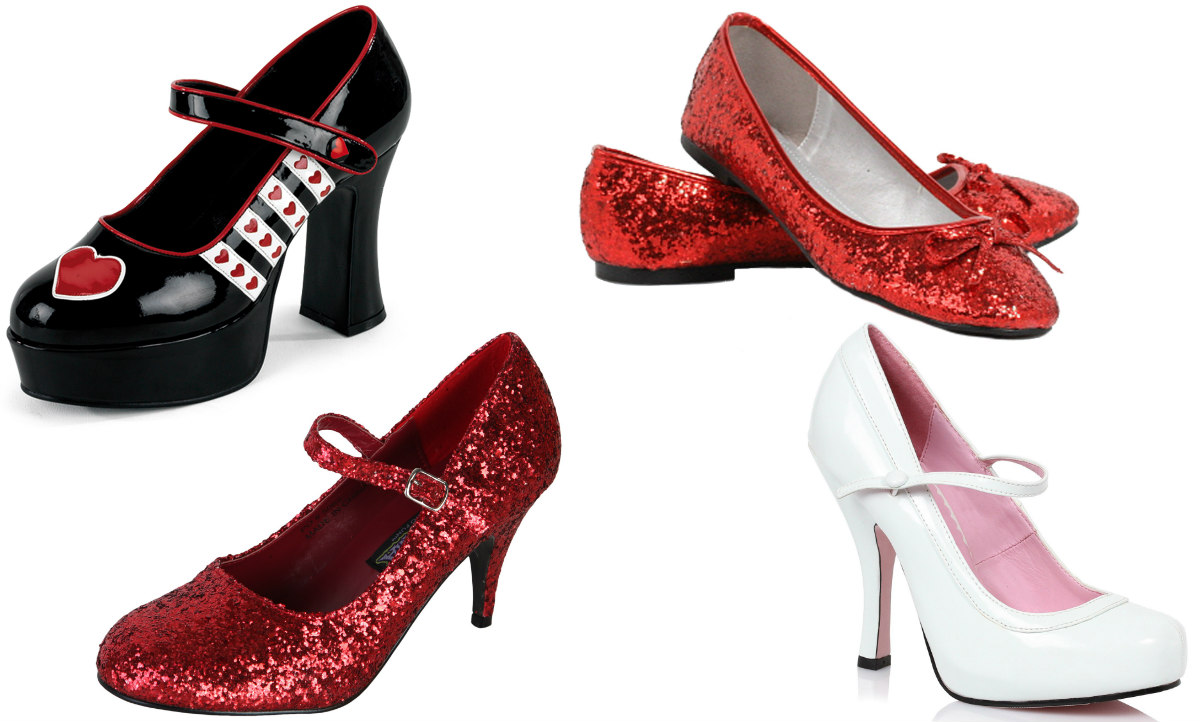 Of course, you can't be head to toe pink or red unless you take care of the toes! Our shoes come in vibrant colors so that you can match your Valentine's Day costume look perfectly. Wear ruby red slippers for a look that shines, or upgrade them to heels if that's more your style. Colored shoes that coordinate with your Valentine's Day dress are something we totally heart, so check out all of our colorful costume shoes to make sure your outfit is perfect.
Cute Valentine's Day Costumes for Kids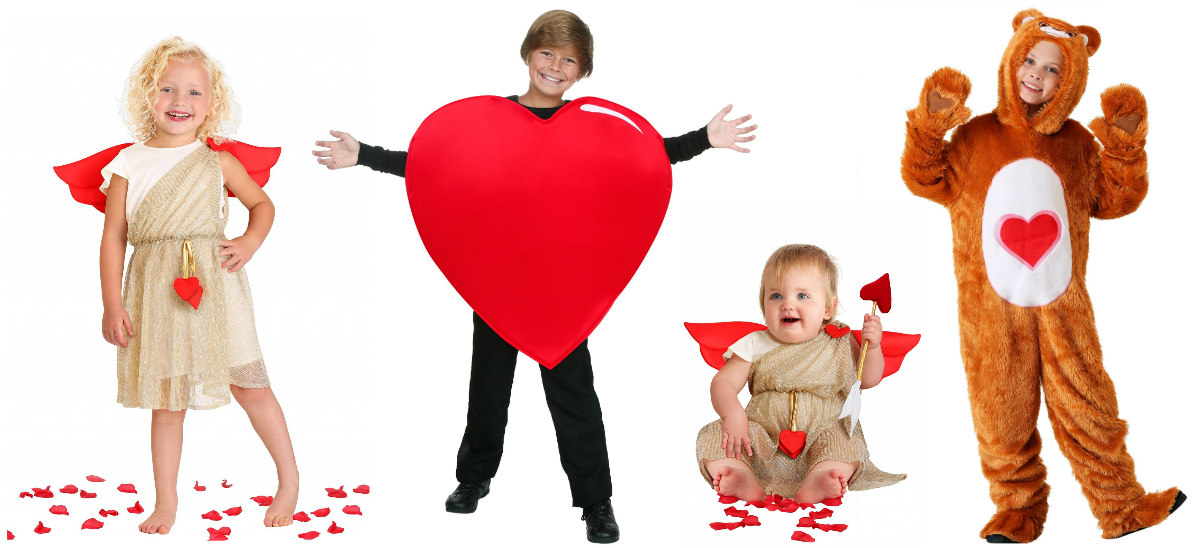 It's normal for kids to exchange valentines and candy with their schoolmates, but they can get in on the V-Day costume fun, too! Young kids and babies are perfect Cupids—surprise your significant other by giving them a Valentine's Day gift with Cupid by your side! You can always have your child wear a cute heart costume. It even matches the adult costume, making for the perfect Mommy & Me or Daddy & Me photo op.
There you go! Valentine's Day costumes are perfect for any guy or gal looking to spice up any romantic plans. What do you think about our take on V-Day costumes? Love the idea of dressing up? Let us know in the comments below, and then check out all of our Valentine's Day costumes to make sure your big day is a huge success!