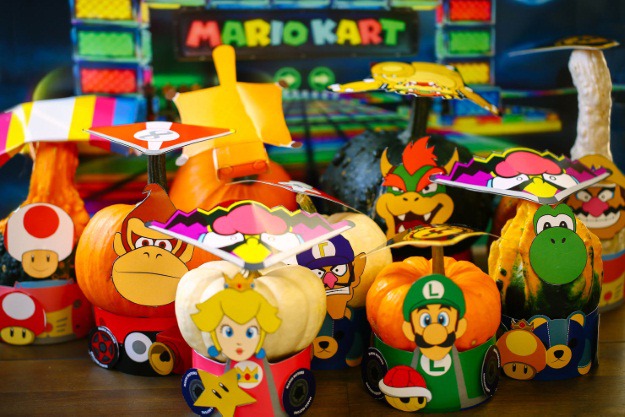 If you're anything like us, you've gone out of your gourd over Mario Kart 8. You've probably spent hours trying to think of the best racing strategies. Heck, you've probably even dropped "best Mario Kart combination" in your search bar while at work (we do that all the time). It just seems natural to bring the Nintendo crew in for some Halloween decor and we're here to help you out with these miniature printables for gourds and pumpkins! They're based on the top contenders from the Wii U version of the game.
Miniature Mario Kart Pumpkin Character Examples
Miniature Mario Pumpkin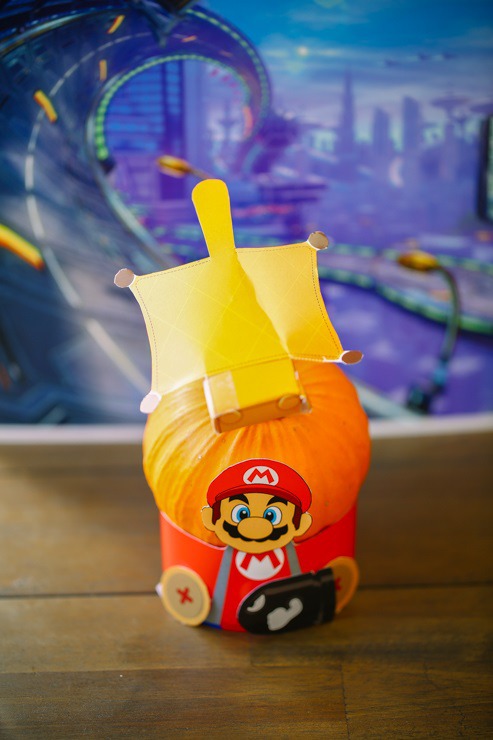 Of course, you have to have Mario in when you're talking about karting with pumpkins! It just wouldn't be Mario Kart without him.
Luigi Gourd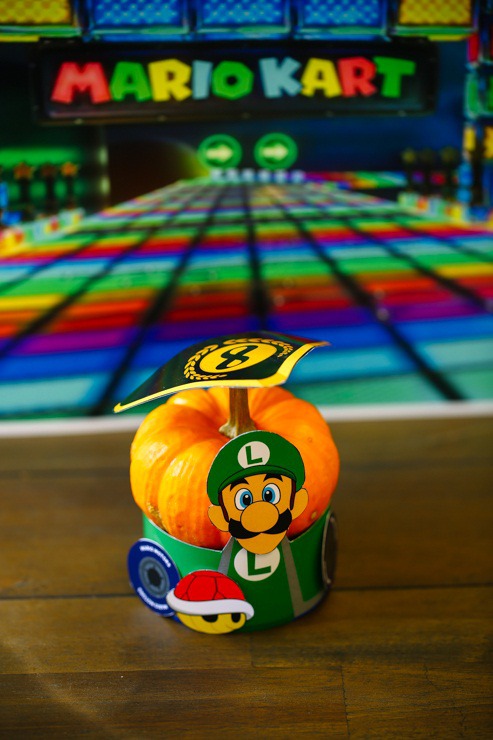 Luigi has gained his own following with his signature death stare, which you can see him doing on this pumpkin. (Cool it Luigi)!
Bowser Gourd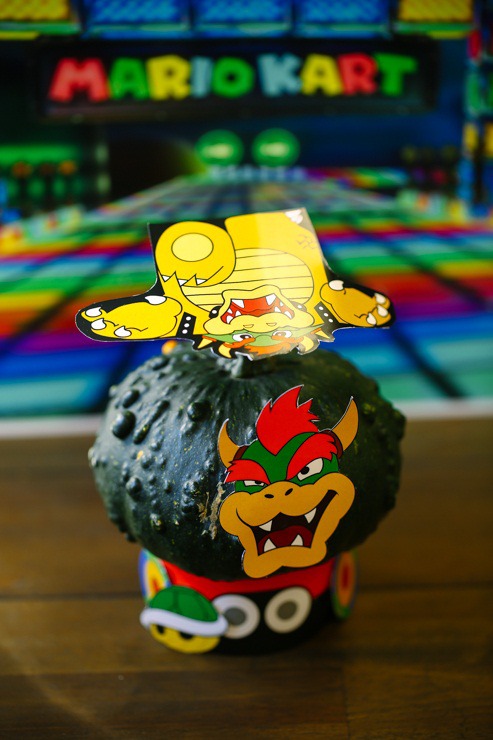 King Koopa's, the number one villain of the Mushroom Kingdom, has gotten squashed by Mario and his pals plenty of times...but never like this!

Miniature Princess Peach Pumpkin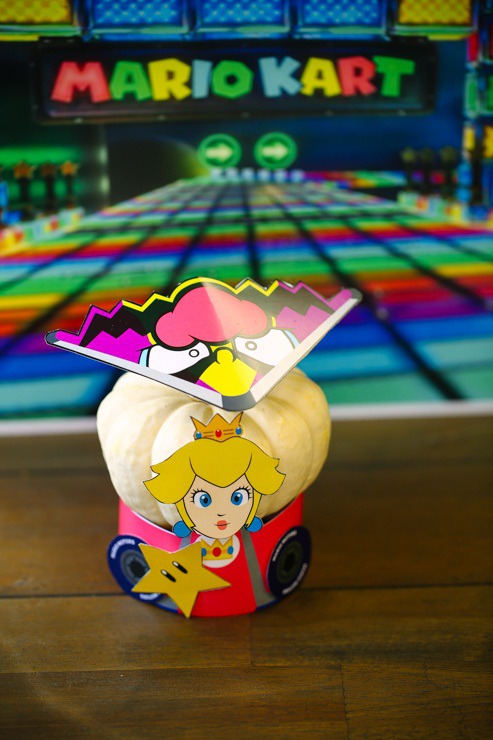 You'd better believe that the reigning Princess of the Mushroom Kingdom is ready to kart!
Yoshi Gourd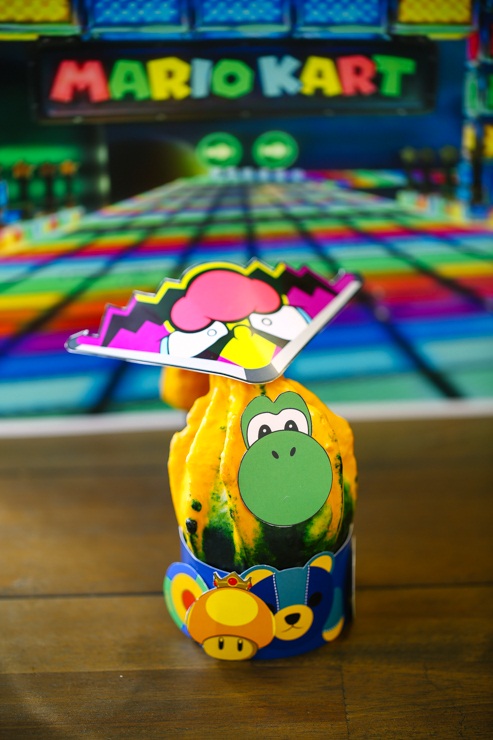 Watch out for this little dino driver! He might just try to eat the pumpkin when he's done with his race.
Donkey Kong Miniature Pumpkin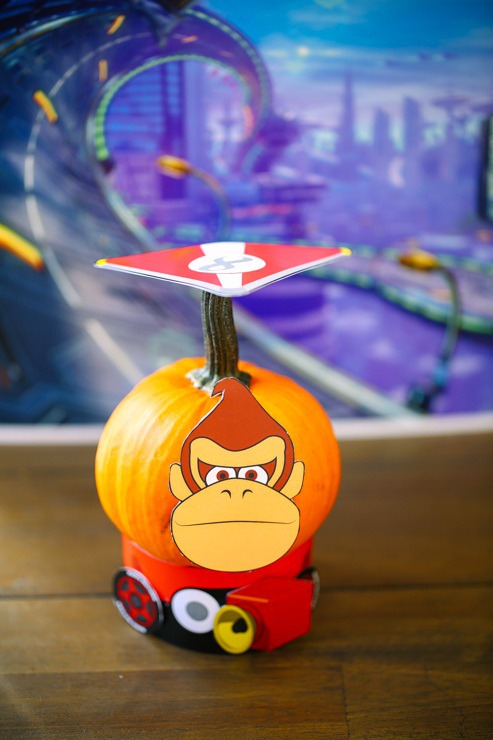 Don't worry. DK has been told to refrain from throwing barrels while on his pumpkin. (Turtle shells are another story, though).
Wario Gourd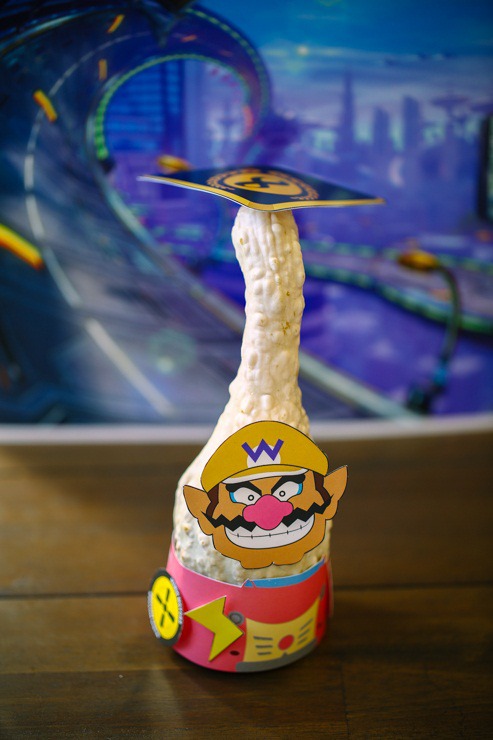 He's the bad boy of the tracks and of Halloween decorations. Make sure you have an extra special gourd for him!
Miniature Waluigi Pumpkin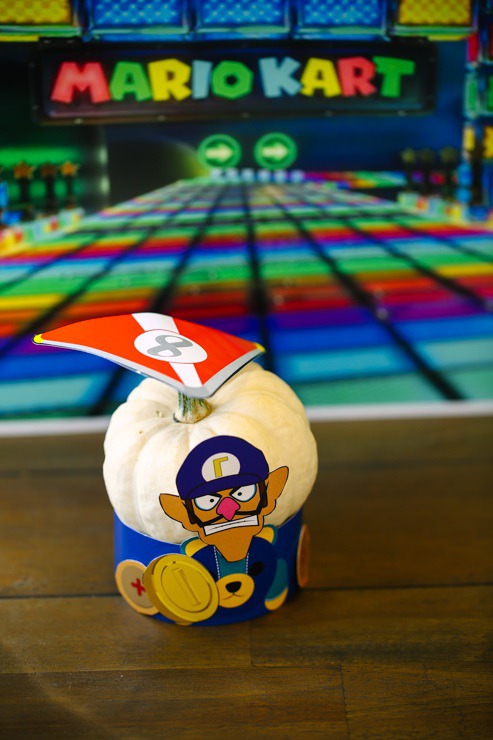 What did Luigi ever do to get this guy angry? Whatever it was, maybe a relaxing cruise will help him ease his anger!
Toad Gourd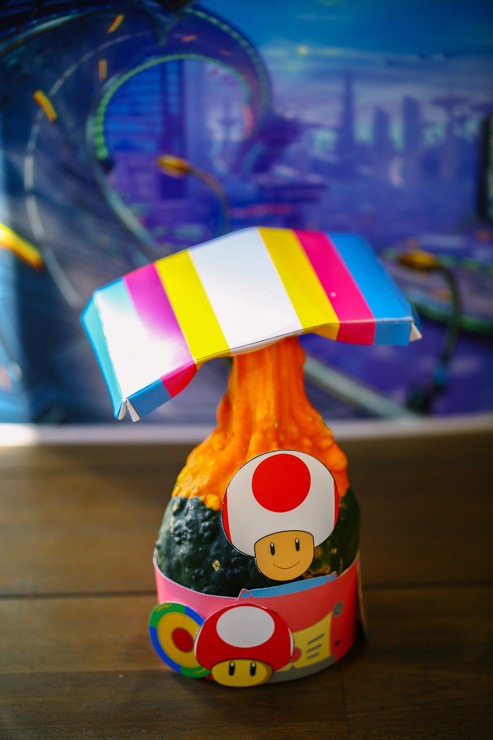 Last, but not least, it's Toad! He might be small, but he's a real "fun-gi" to have at your party.
Printable Miniature Pumpkin & Gourd Costumes
Simply print out as many copies as you like of any of the PDFs below, and cut out the shapes with scissors to mix-and-match your own Mario Kart masterpieces. We printed our PDFs on thick card stock and adhered the pieces to the gourds with double-sided tape or hot glue as needed.
Printable Karts
[Click Above Images for Printable PDFs]
Printable Wheels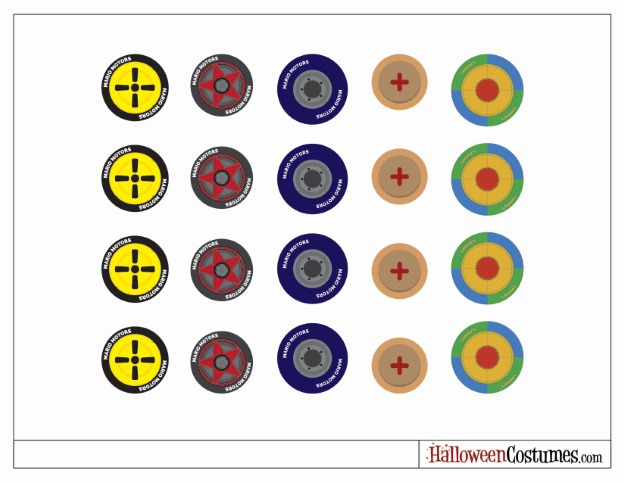 [Click Above Image for Printable PDF]
Printable Characters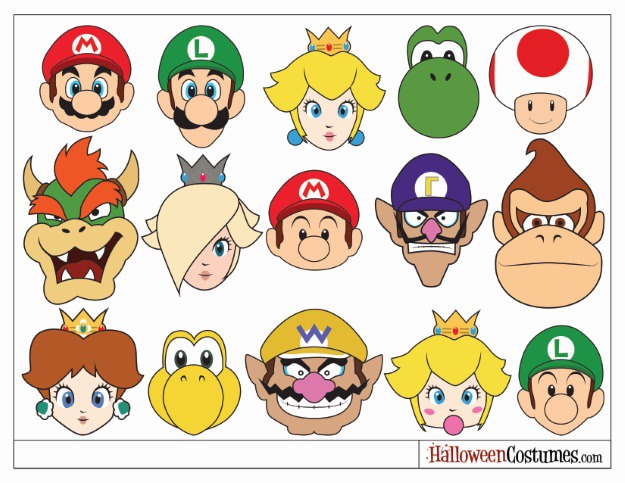 [Click Above Image for Printable PDF]
Printable Gliders
[Click Above Images for Printable PDFs]
Printable Weapons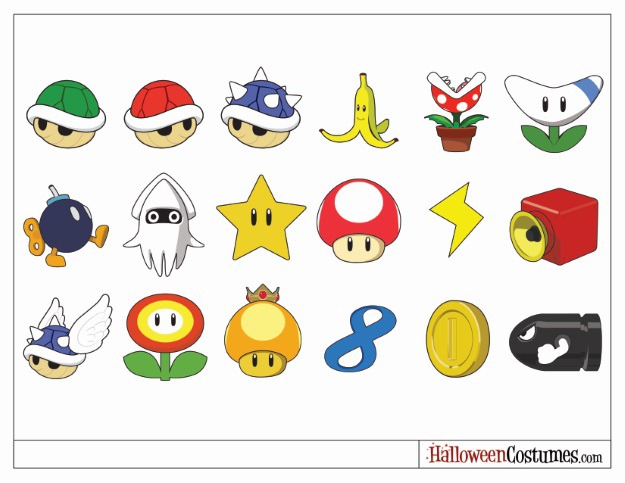 [Click Above Image for Printable PDF]
So, are you ready to mix Mario Kart in with your Halloween décor? which Mario Kart gourd is your favorite? Which one do you think would win in a race? (Trick question! Gourds don't move on their own). Let us know what you think in the comments below!
Design Credit: Abby Bartels