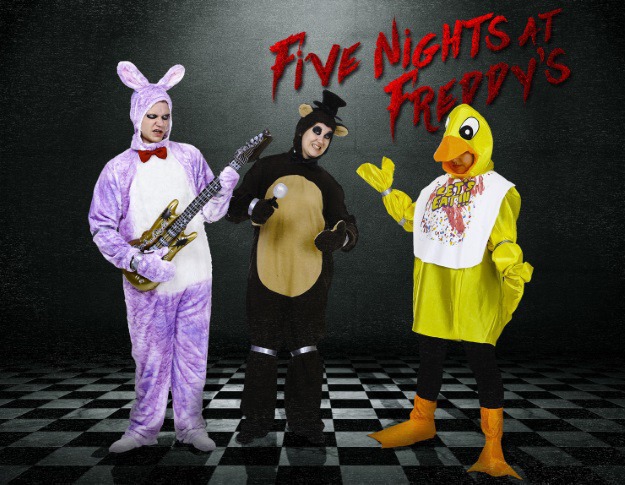 Indie games have become more and more popular in recent years, but no title took the gaming community by storm like Five Nights at Freddy's. Released on August 8, 2014, the game was such a critical success that it spawned 3 sequels (plus and upcoming RPG spinoff made by the same developer), a movie, and hundreds of YouTube videos of "Let's plays" where you literally watch someone play the game and see their reactions to the gameplay. In Five Nights at Freddy's, you play as a security guard that has to last through the night shift without getting caught by the haunted animatronics. You have a limited supply of power to use for the mechanical doors that keep the bad guys out and each night gets more and more difficult. Some people enjoy the eerie animation and jump scares, while others find the game is truly terrifying.

Besides the jump scares, another thing that makes the game so scary is the characters themselves! The main villains are the animatronic band at the Freddy Fazbear's Pizza restaurant: Bonnie the bunny, Chica the chicken, and Freddy Fazbear. While each subsequent game in the franchise dives a little deeper into the story of what made these characters what they are, the simple story in the beginning is that they are left in "free-roam mode" during the night so they can wander the restaurant. They aren't allowed to roam free during the day since an incident known as "The Bite of '87." It's also revealed that if they come across anything else moving, such as a lonely security guard, they will try to stuff them into one of the extra animatronic suits "where they belong." Each member of the band has their own unique look, and while dressing like an animatronic may seem like a daunting task, we're going to show you an easy way to do it with our Five Nights at Freddy's DIY costumes!

DIY Five Nights at Freddy's Bonnie Costume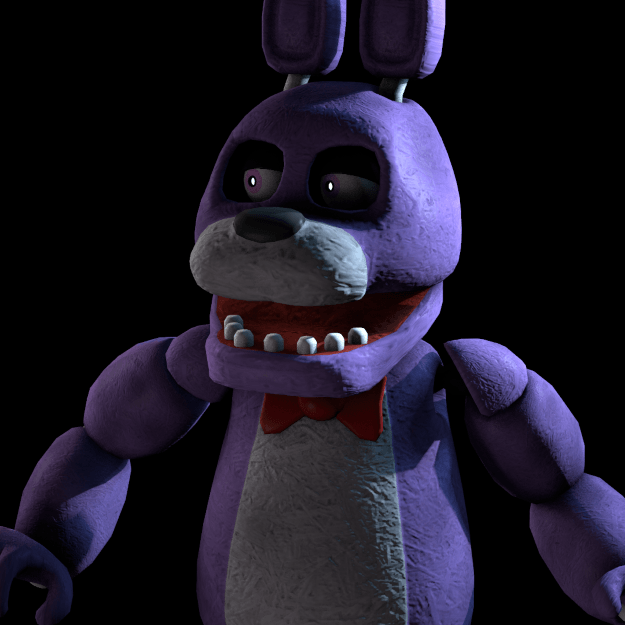 This bunny is here to party...and eat your soul!
Bonnie the purple bunny is the guitarist in the Freddy Fazbear Band. He shows up more than any of the other animatronics, both on the security cameras and in the doorway of the office as you're about to meet your impending doom.
The Finished Look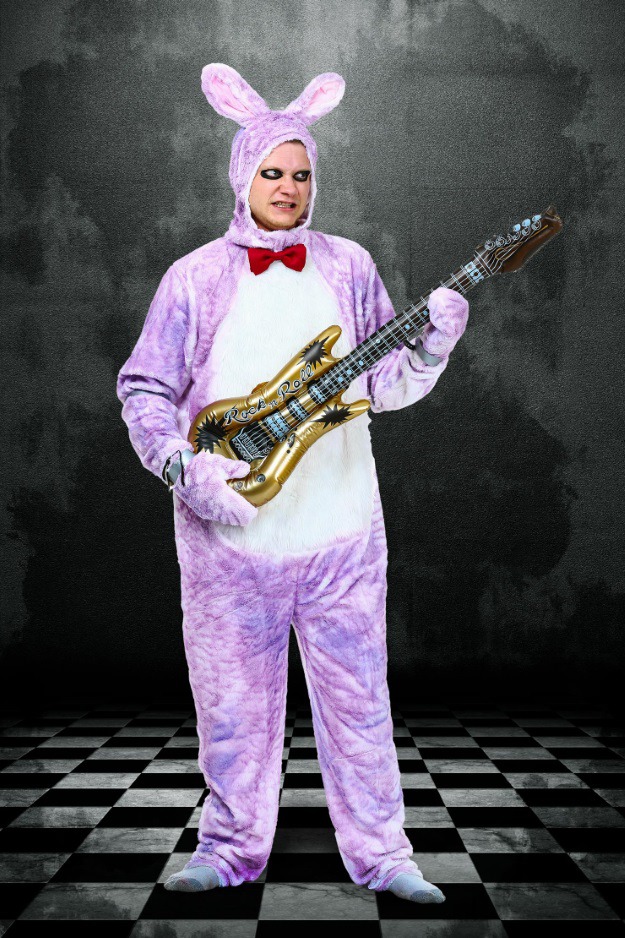 Aside from being a bunny, Bonnie's key appearance traits are a red bow tie and purple fur. Using our own bunny costume, we applied purple hair spray to get the color right. Using fabric dye in the wash might be an easier option that's just as effective, but you may not get the contrasting color on the body. Pull the look together with a red bow tie, duct tape bands for the robotic look, and some eye black.
Products Used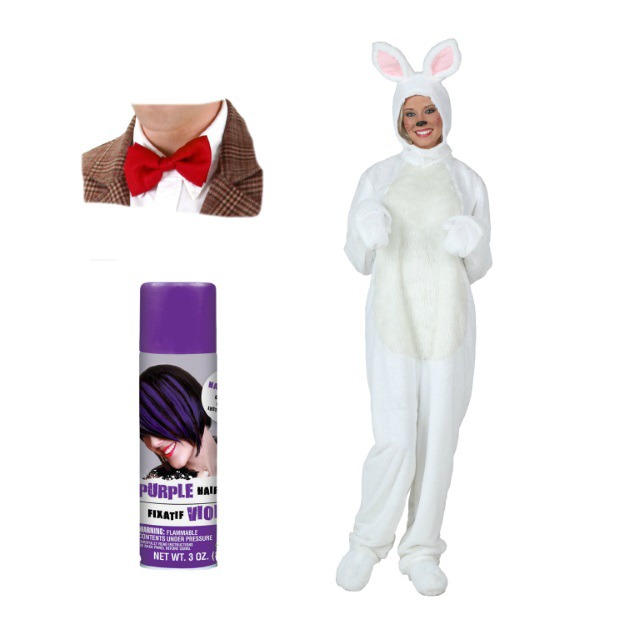 Red Bow Tie Bunny Costume Purple Hair Spray
DIY Five Nights at Freddy's Chica Costume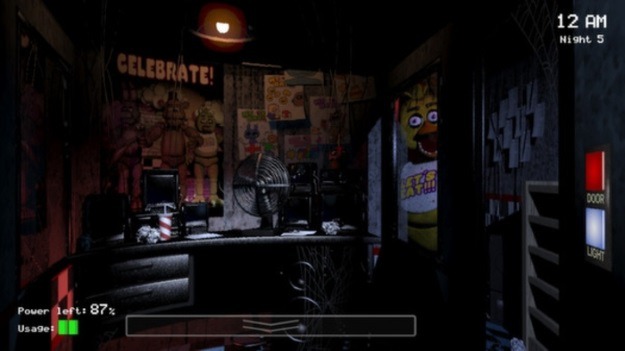 Oh, hi there... Are you lookin' for something?
Chica the chicken is the backup singer in the band and, quite frankly, the most terrifying of the group. She's notorious for her death stare as she looks in on you, the helpless security guard through the office window (see above image). Chica wears a bib that says "Let's Eat" on it, which is exactly what it looks like she wants to do when she jumps out at you.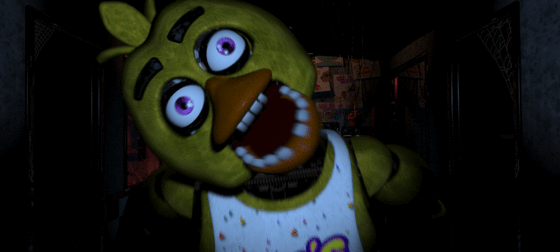 The Finished Look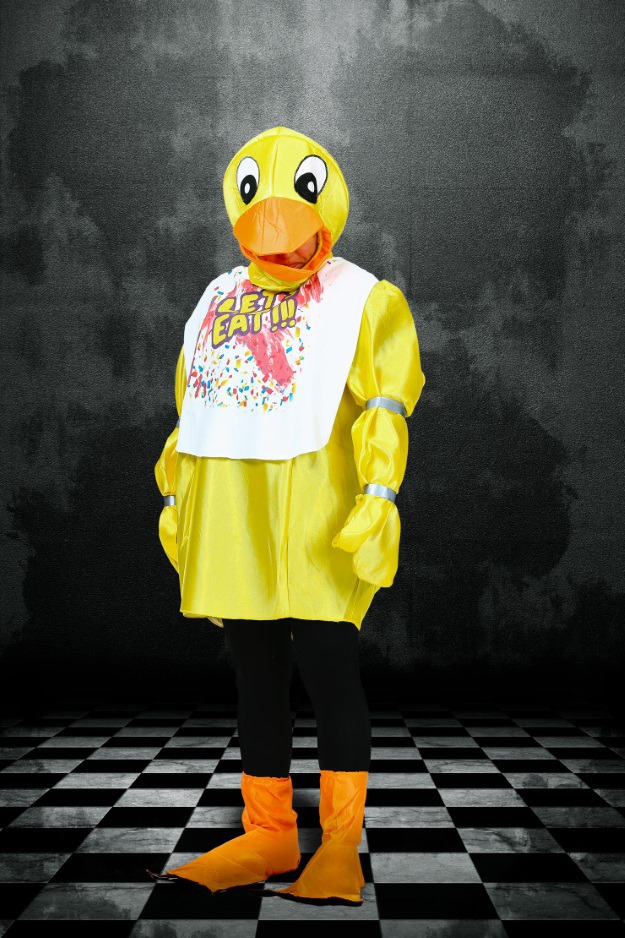 If you want to dress as Chica for Halloween, we recommend our adult ducky costume as it resembles the character perfectly. To get the bib, we've included a free printable, a graphic which we then printed onto a white shirt. (Then just cut the t-shirt into a proper bib shape!) You can get the printable design by clicking HERE. Again, all you need is a little duct tape to get the animatronic effect.
Products Used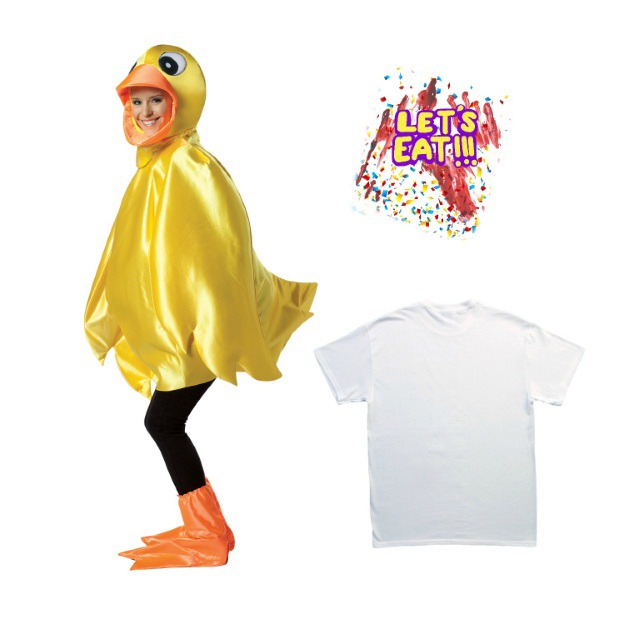 Duck Costume White T-Shirt
DIY Five Nights at Freddy's Freddy Fazbear Costume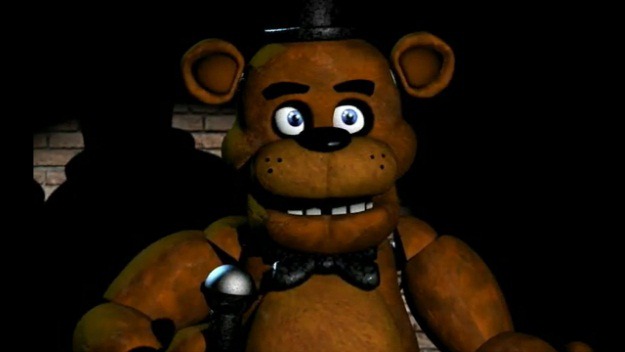 What? You weren't planning on sleeping tonight, were you?
Freddy Fazbear is the lead singer of the band and titular character in Five Night's at Freddy's. His menacing laugh can be heard during the game. Like the others, Freddy will attack during gameplay if you let your guard down. However, if you happen to run out of power, Freddy's face will flash in the hallway and a creepy jack-in-the-box-like song will play before he appears out of nowhere and jumps at you.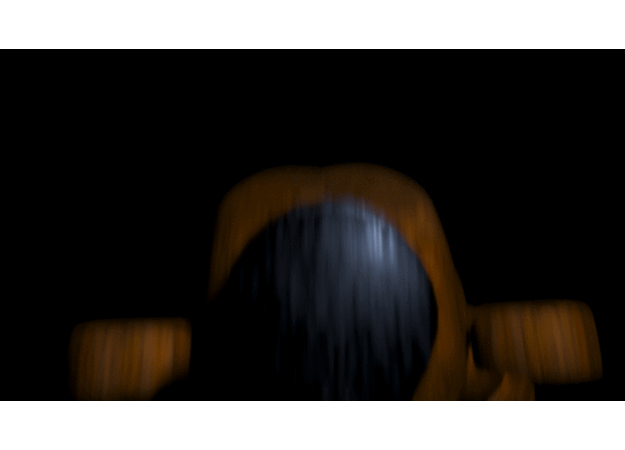 The Finished Look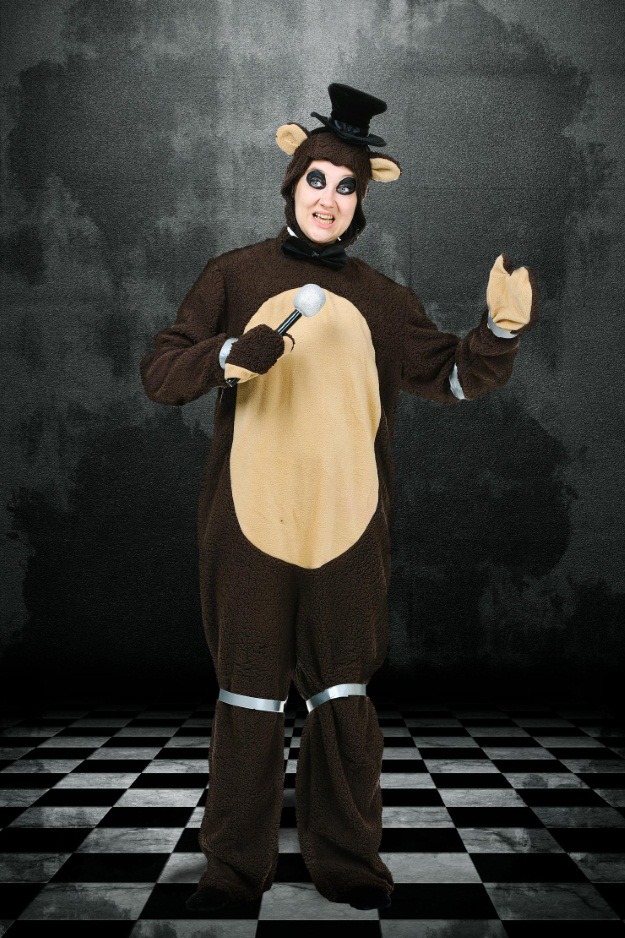 For Freddy's look, we went with a classic bear costume with duct tape-wrapped joints. Accessorize your costume with a mini top hat, black bow tie, and microphone prop. As with the Bonnie costume, eye black is a nice touch to add a little more fright to your character.
Products Used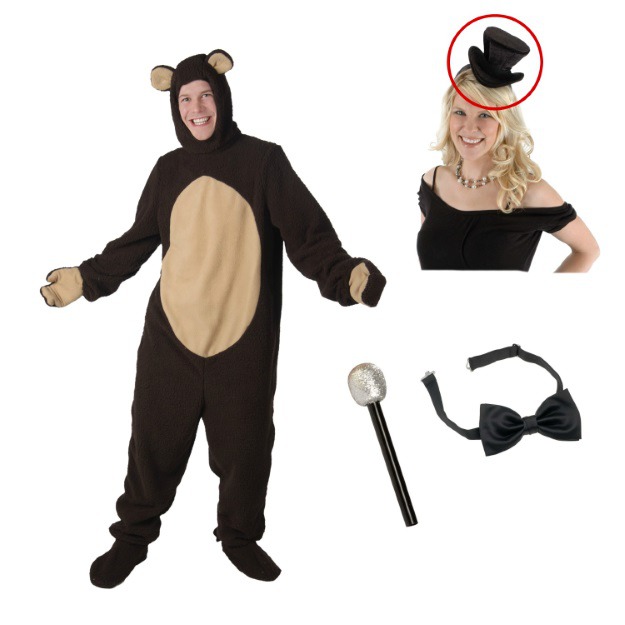 Bear Costume Mini Top Hat Microphone Black Bow Tie
Do you think you could you survive five nights at Freddy Fazbear's Pizza? Have you played any of the games? Let us know what you think of these games, or what other scary games you like play, in the comments below. If you're looking for a fun and easy group costume for Halloween 2015, our Five Nights at Freddy's DIY is perfect. You can also check out our complete selection of Video Game costumes, HERE!