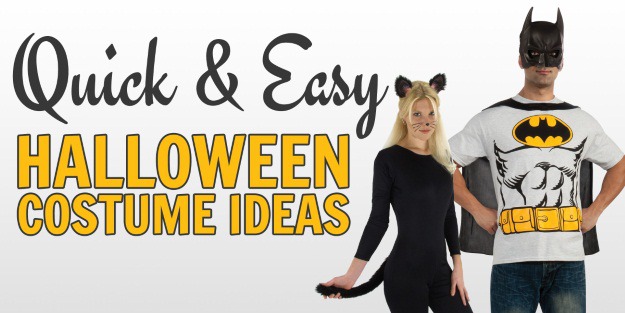 Everyone gets excited to dress up for Halloween! How many opportunities do you get handed to you on a silver platter each year to dress up as your favorite superhero, animal, or internet meme? (**Socially acceptable opportunities.) Sometimes, though, the holiday has a way of sneaking up on you before you have a chance to even begin thinking of what to wear on the big night. If you ever find yourself in that stressful situation, we came up with 10 simple last-minute Halloween costumes that won't hurt your wallet or your brain.
1. Quick and Easy Cat Costume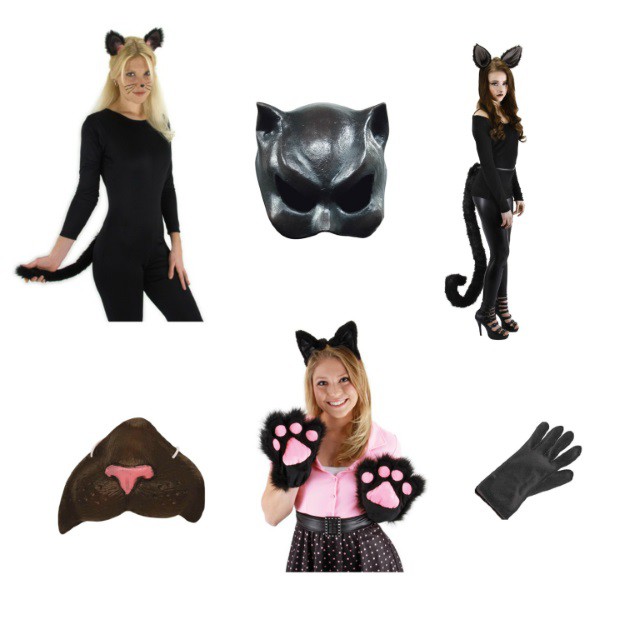 Cat Ears and Tail Black Cat Mask Deluxe Cat Tail
Black Cat Nose Kitty Paws Grey Gloves
Cat costumes are a Halloween staple for a reason. Basically, everyone loves cats, and it's so easy to dress like one. Just wear all black and accessorize with ears and a tail. For whiskers, you can either get a simple mask or just draw them on with eyeliner. It doesn't get much easier than that! You can also add some kitty paw gloves to make your costume more authentic. You might draw some strange looks if you start crawling around on all fours, though.
2. Quick and Easy Pirate Costume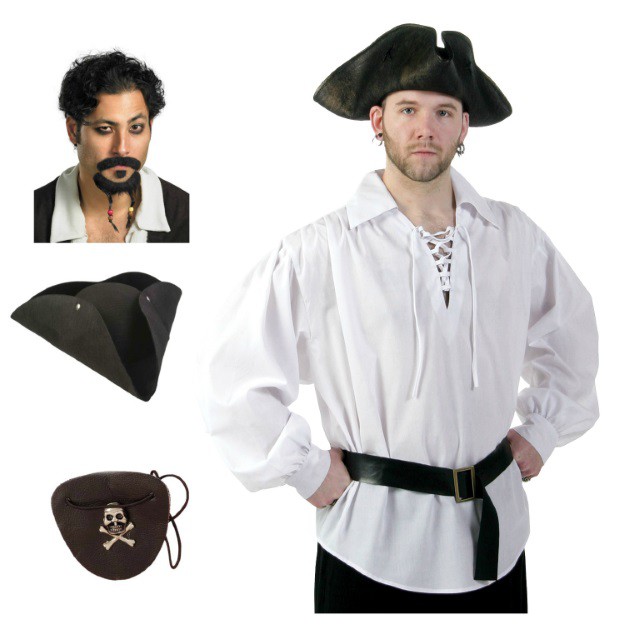 Yaaarrrrgh! You don't have to go overboard to put together a solid pirate costume. Nowadays, people think "Captain Jack Sparrow" when they think about dressing like a pirate, but your last-minute pirate costume can be much more simple. Just pull the look together with a white blousey shirt and some accessories like an eye patch and a pirate hat. You'll also score bonus points if you talk like a pirate...matey.
3. Quick and Easy Zombie Costume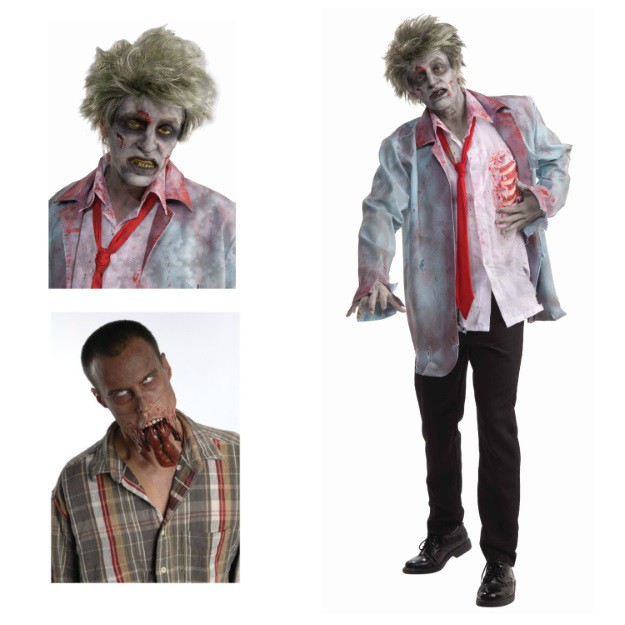 Zombie Wig Zombie Masks Zombie Husband Costume
Another quick costume idea you can pull together in a pinch is a zombie look. You can make it way easy with a zombie mask, or get a little more detailed with a makeup kit. (We recommend this kit!) All you need to complete this costume are some tattered or dirty duds. Zombies aren't known for being the best at personal hygiene, and they SURE don't make time for things like laundry!
4. Quick and Easy Ninja Costume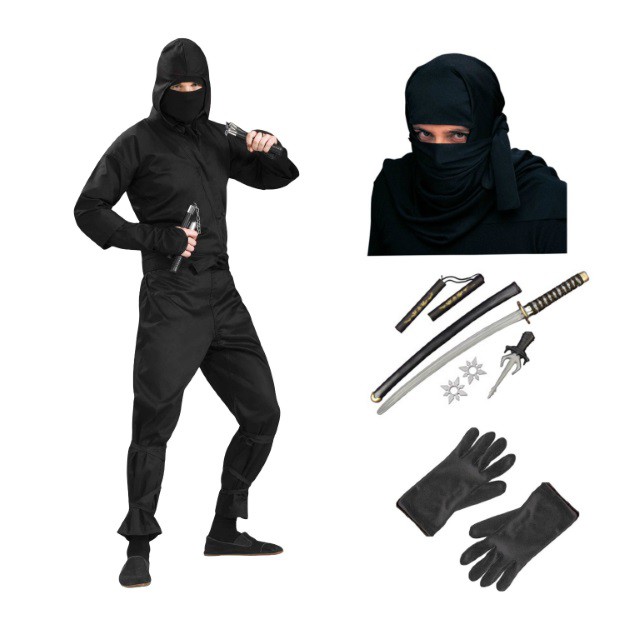 Simple Ninja Costume Ninja Mask
Are you the kind of person at the Halloween party who likes to lurk in the shadows and strike at the punch bowl when nobody is looking? Then you should probably be a ninja for Halloween. You may select your weapon of choice, but the only color you get to dress in is black. Have you ever seen an orange ninja? Not very stealthy. Also, karate skills are not included, so don't try to go picking any actual fights.
5. Quick and Easy Superhero Costume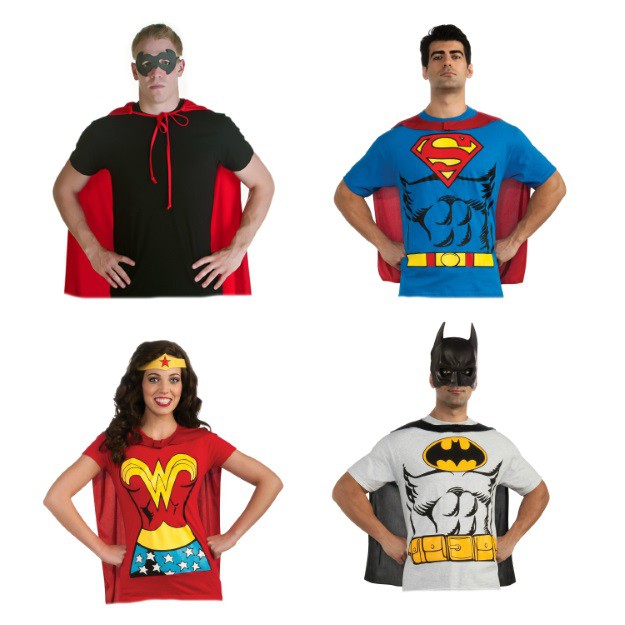 Red Superhero Cape Superman T-Shirt
Wonder Woman T-Shirt Batman T-Shirt
You don't have to go all in on a fancy costume in order to dress up as your favorite superhero. We have a great selection of superhero t-shirts for quick and easy superhero costumes that you'll be comfortable zooming around in all night. If you want to be a little more original, get a cape and a mask and make up your own superhero! However, with superheroes like Squirrel Girl and Impossible Man already existing, you might find it difficult to make up your own.
6. Quick and Easy Tuxedo Costume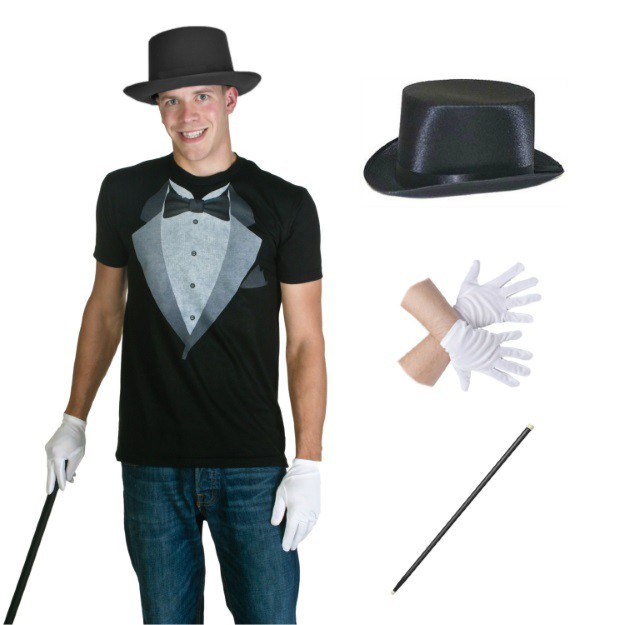 Tuxedo T-Shirt Top Hat
Want to pull off a fancy look with your Halloween costume? Look no further than our awesome tuxedo t-shirt. A Halloween costume idea like this is not only cheap and easy, but you'll have added a sweet t-shirt to your collection that you can wear on a regular basis. While the shirt may be the focal point, consider adding to the look with white gloves, a top hat, and a cane. Nothing screams fancy like a top hat, especially with a t-shirt...
7. Quick and Easy Fairy Costume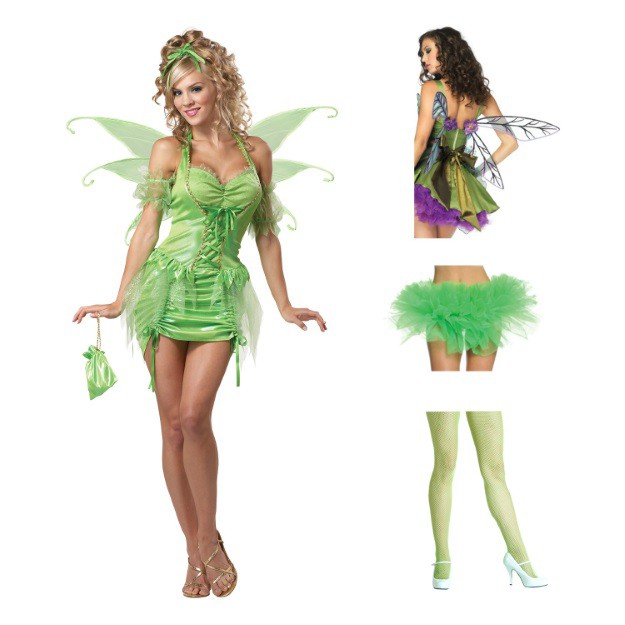 Simple Fairy Costume Woodland Fairy Wings
Green Tutu Green Fishnet Tights
Looking for a sexy costume you can pull together in a pinch? Keep it simple with a fairy costume! A quick and easy fairy costume can be put together with tights, a tutu, and, most importantly, wings. You can dress in green like everyone's favorite fairy, Tinkerbell, or choose from a variety of other colors like pink, purple, blue, or even rainbow. Whichever you choose, your Halloween costume is sure to be magical.
8. Quick and Easy Nerd Costume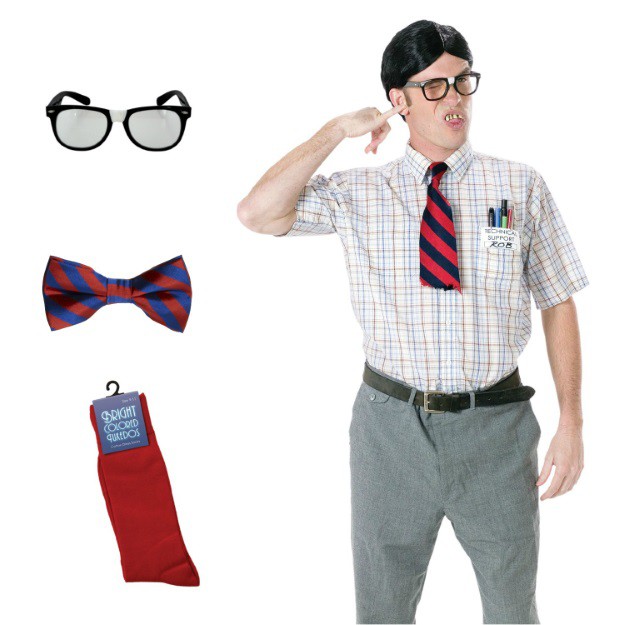 Nerd Glasses Striped Bow Tie Blue Socks
Maybe you're not looking for something like a sexy fairy or a scary zombie. Maybe you're looking for a unique costume that's will get some laughs instead. Why not geek out for Halloween with a quick and easy nerd costume? You may have extensive knowledge of superheroes or Dungeon and Dragons, so this is the perfect costume for letting your inner nerd come out to play. Tuck in that shirt, hike up those pants and fill that pocket protector up with pens.
9. Quick and Easy Cowboy Costume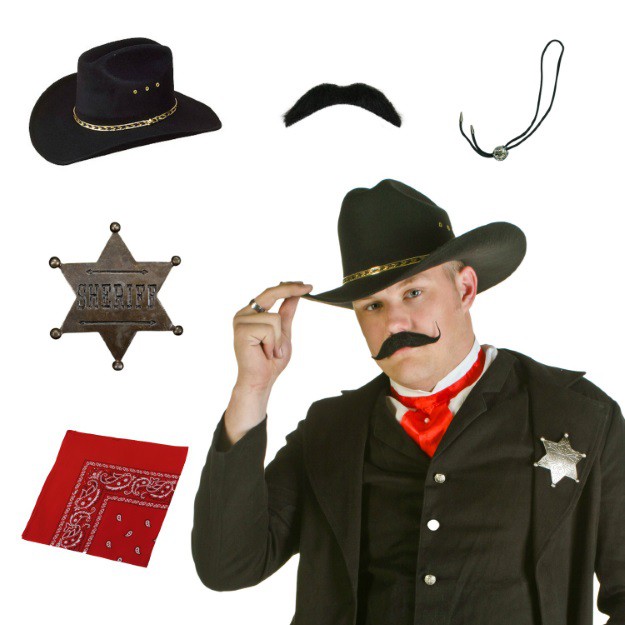 Cowboy Hat Stick-On Mustache Pack Bolo Tie
Sheriff Badge Red Bandana Cowboy Mustache
Yee-haw! Saddle up, partner. You can pull a cowboy Halloween costume together as quickly as you can draw a six-shooter from a holster. There are several styles you can go with for your cowboy costume: jeans and flannel like Woody from Toy Story, a black mask like the Lone Ranger, or even navy with silver stars like the Dallas Cowboys (just kidding). With accessories like a bandana, cowboy hat, and boots, you'll have an easy costume. Extra points if you can grow your own mustache!
10. Quick and Easy Clown Costume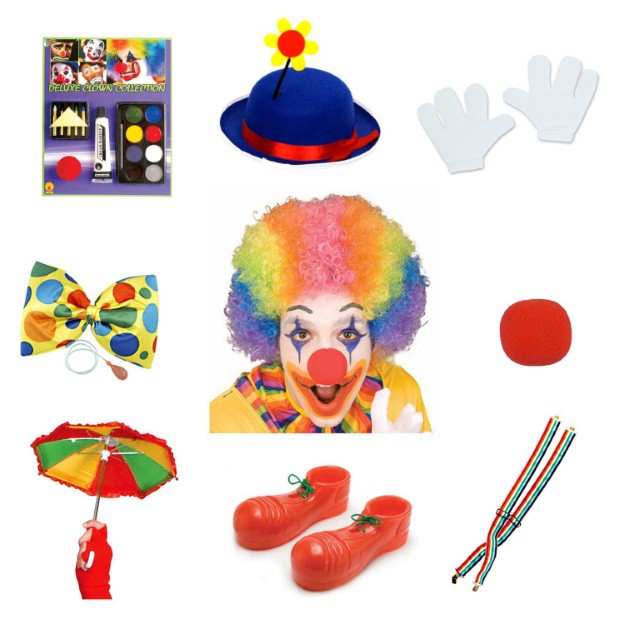 Clown Makeup Kit Derby Hat White Clown Gloves
Giant Bow Tie Rainbow Clown Wig Clown Nose
Mini Umbrella Clown Shoes Rainbow Suspenders
Clowns have mostly been viewed as the fun and friendly faces at the circus, with painted faces, colorful wigs, and floppy shoes. However, for every person who loves clowns, there's also a person who's watched Stephen King's It or American Horror Story and is terrified of them. Whether you want to be a funny clown or a scary clown is up to you, but this simple costume is sure to be a hit. Facepaint and a hallmark red nose really pull the look together, and you can choose to top it off with either a colorful wig or a goofy hat - or both!
With so many options for quick and easy Halloween costumes, you won't have any problems putting something together on the cheap if you're in a time crunch. Have you ever had to come up with a last-minute costume because you procrastinated? Was it a smash hit or did it flop? Share your ideas with us! If you'd like to avoid the stress of putting together a last minute costume, take a look at our complete selection of adult costumes and accessories now!