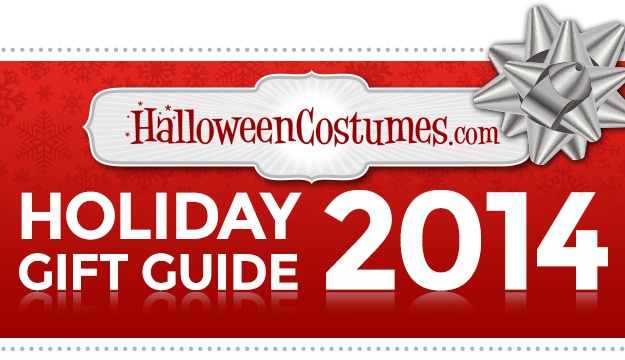 Do you go through the same scenario every holiday season? Making a list, checking it twice, and still coming up a little short? Finding the perfect gift at HalloweenCostumes.com can make even the hard-to-shop-for ooh and ahh. We have gathered up some great gift ideas to help elicit that cherished reaction and make lasting memories!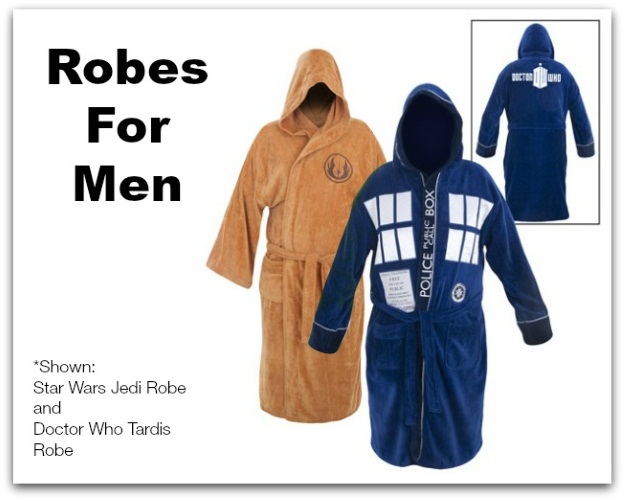 Star Wars Adult Jedi Robe TARDIS Onesie
Keep the men in your life warm in their favorite branded robe. These one-size-fits-most robes are an easy gift and the plush terrycloth fabric makes the receiver really feel the holiday love.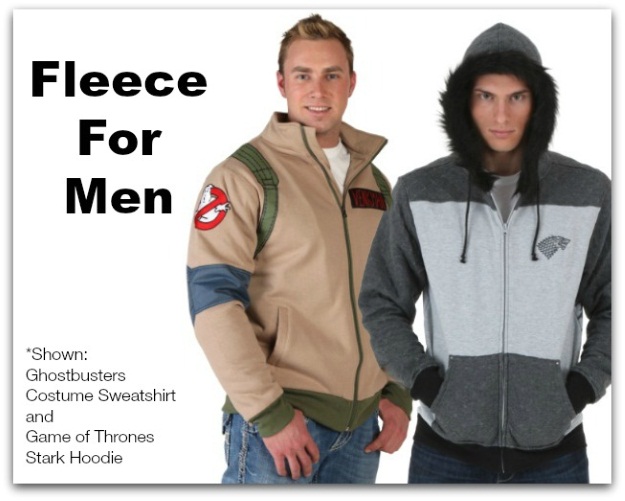 Character and costume sweatshirts are not only practical in the cold winter months, but also comfortable and engaging. Show your gift receiver how well you know their individual tastes with a thoughtful hoodie!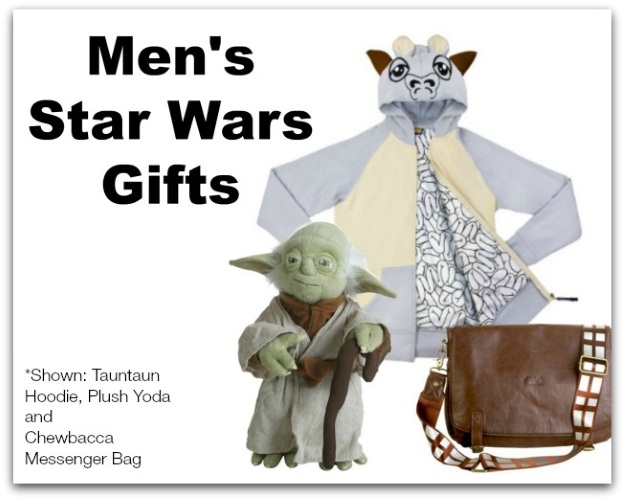 Star Wars has been a classic from the moment it hit the big screen in the 1970s. And now, with Disney breathing new life into the franchise, all those wannabe Jedis out there will be thrilled to recieve any of these Star Wars gifts.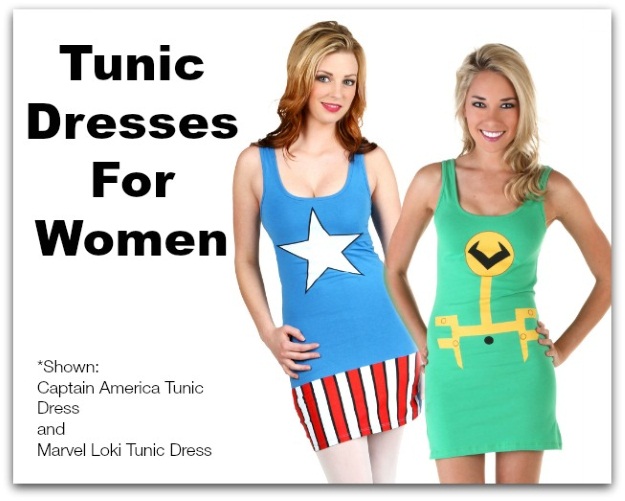 Tunic dresses are perfect for casual summer wear or for layering over leggings with a sweater in chilly months. These versatile tunics are a great staple piece for any woman with a flare for style.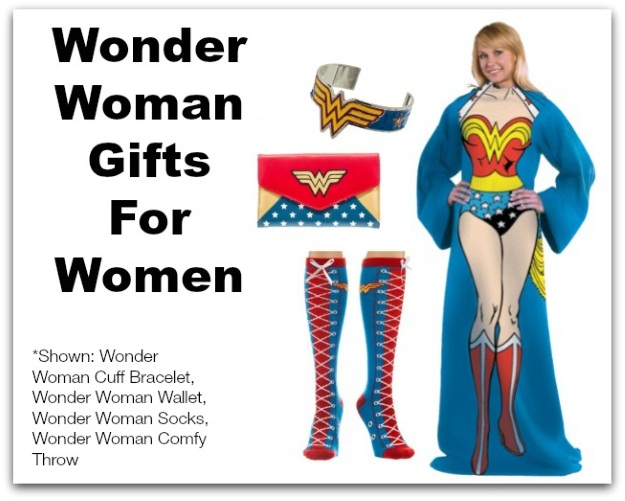 Wonder Woman Adult Comfy Throw
More Wonder Woman Costumes and Accessories
Easily the most iconic women's superhero, Wonder Woman is a great theme for the strong lady in your life. These gifts are practical and fun with the licensed classic Wonder Woman logo. She will be hard-pressed not to attempt the Linda Carter spin!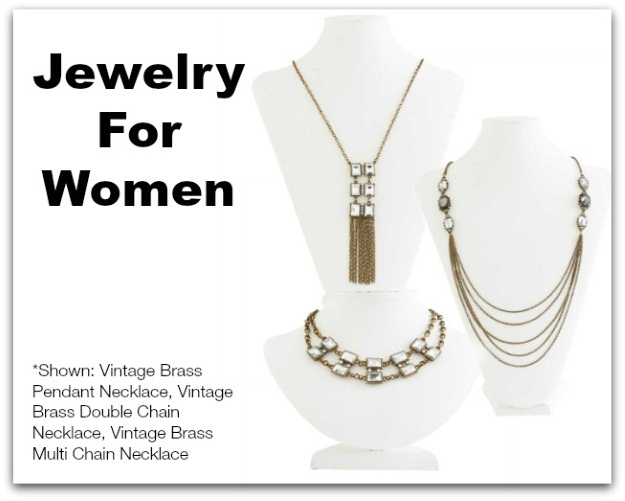 Jewelry doesn't need to be expensive to achieve a look that is rich and stunning. These vintage style statement necklaces are the perfect addition to any ladies jewelry collection.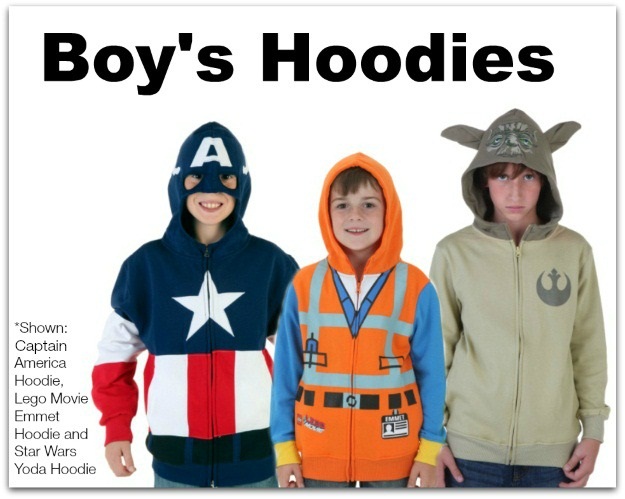 Picking out a costume-themed hoodies for the little boy on your list is a great way to help them express their love for their favorite movie or character. Plus, fashion meets function as these sweatshirts are perfectly cozy for wintertime.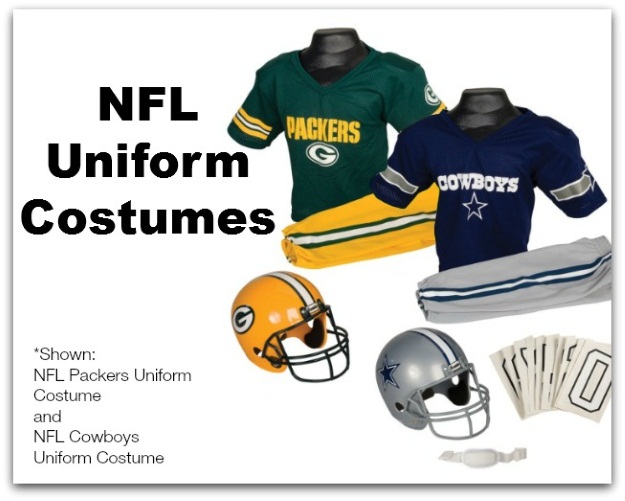 NFL Packers Uniform Costume NFL Cowboys Uniform Costume
These uniform costume sets have it all - a jersey, pants, a helmet, iron-on numbers, and a trusty chin strap. This gift is perfect for playing around in the backyard or for a big Sunday at the stadium.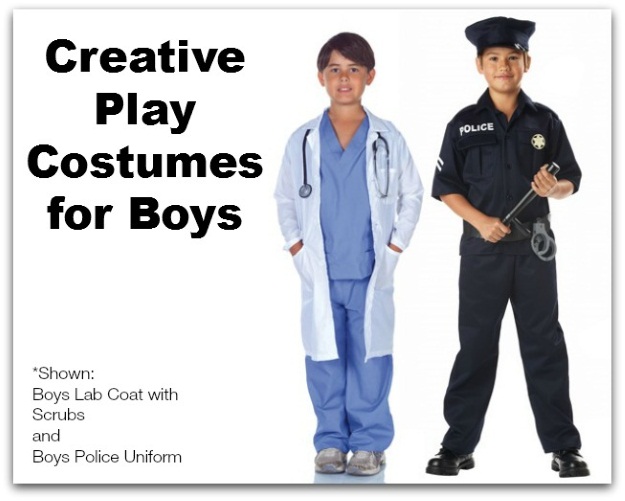 Child Doctor Scrubs with Lab Coat Kid's Police Costume
Bulk up your son or grandson's play trunk with some of our uniform costumes. What job does your little boy want to grow up to have? A police officer or fireman? A doctor or a cowboy? We have it all!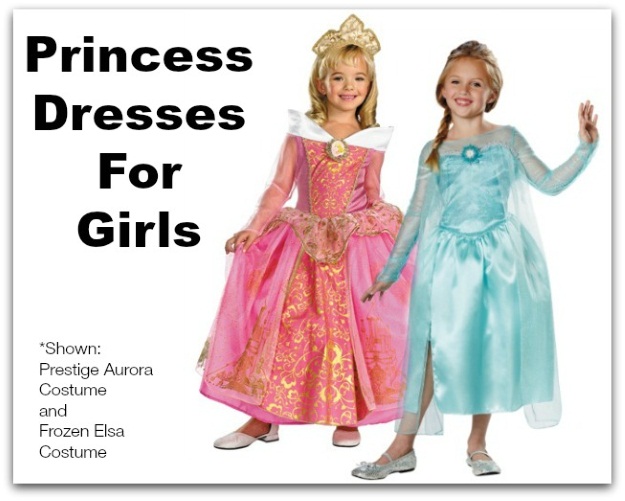 See All Kids' Disney Princess Dresses
Can you imagine the look on a little girl's face the moment she lays eyes on her brand new Elsa replica gown? Be sure to have your camera ready, because that's a life-changer.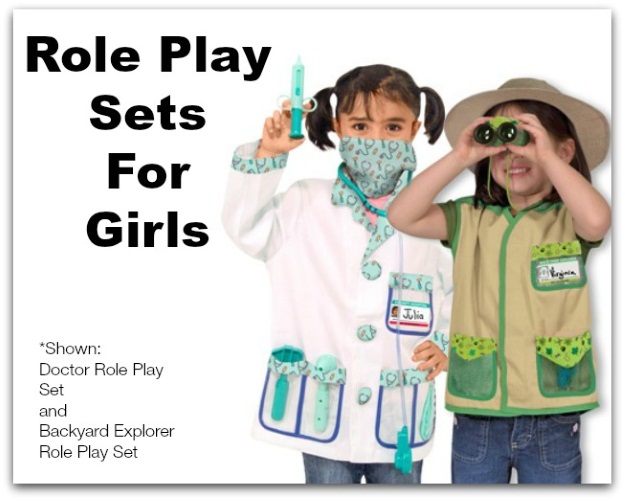 See All Kids Dress Up Costumes
Just like with the boys costumes above, these role play costume sets can really add some extra oomph to a play trunk or dress-up closet. This will also help encourage creative play and get those imaginations moving.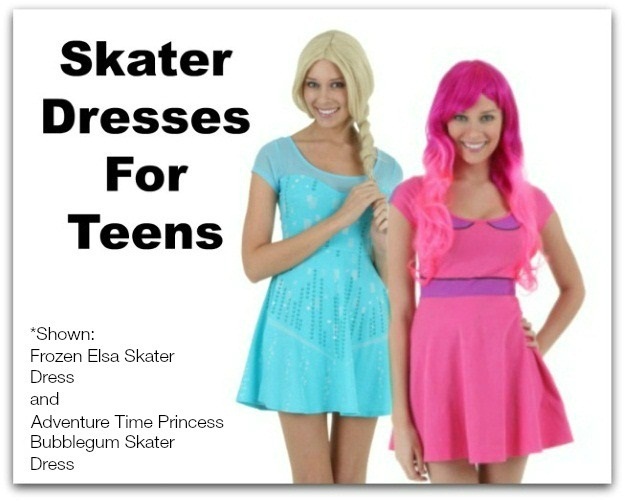 Skater dresses are an adorable gift idea for teen girls. The trademark silhouette of the skater dress is the capped sleeve and flared skirt. They can be worn with leggings or solo for a trendy and flattering look.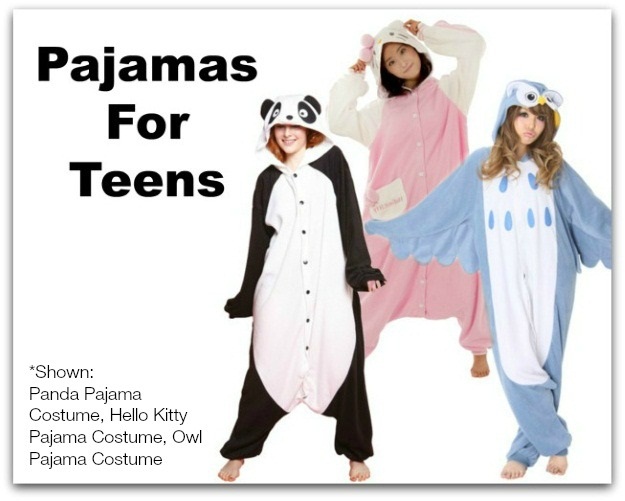 Panda Pajama Costume Owl Pajama Costume
Cozy and cute, these leisure pajamas and kawaii kigurumi are perfect for slumber parties or playing video games while keeping warm. With easy snap fronts, these soft fleece jammies can easily go over your clothing or be worn while sleeping!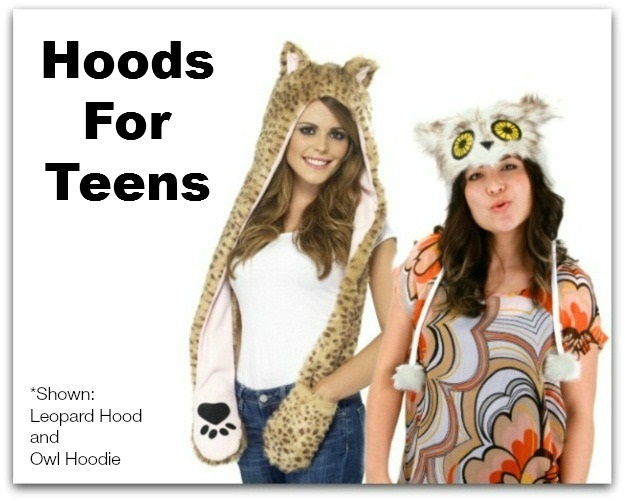 Toasty hoods are another easy, one-sized gift idea. Animal or character themed hats are not only fun and warm, but they are also trend forward!

Fill stockings with more than just candy this Christmas Eve. Toys and accessories make great additions from Santa and his reindeer. Even items that don't fit in a standard stocking can be placed with a ribbon just under it. Here are some ideas for every person on your list. (And maybe you'll see something you like, too!)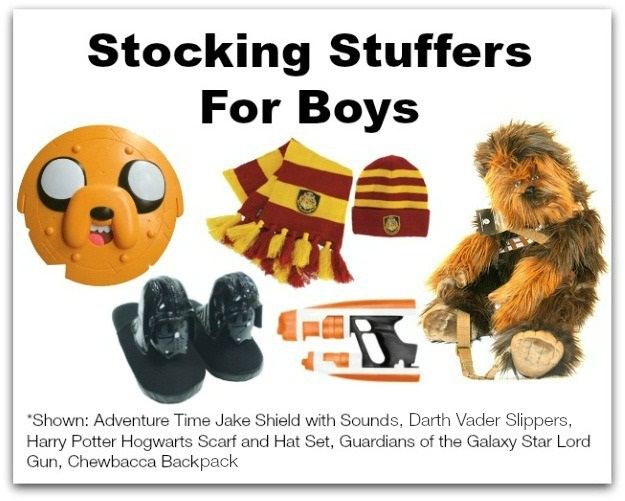 Hogwarts Scarf and Hat Guardians of the Galaxy Star Lord Gun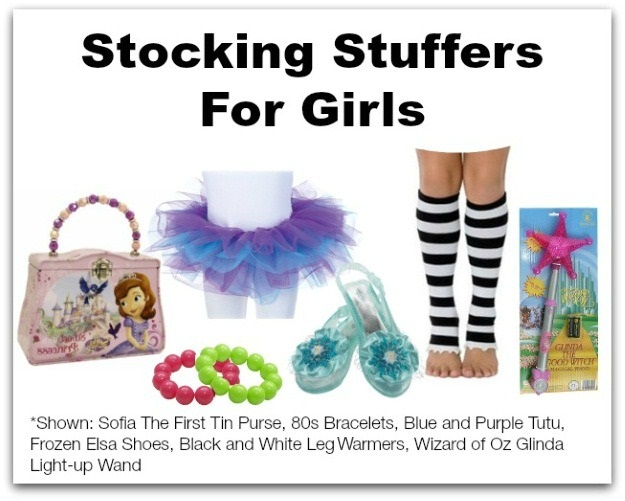 Pink Gumball Bracelet Green Gumball Bracelet
Child Blue and Purple Tutu Frozen Elsa's Shoes Musical Glinda Wand
Happy Holidays from HalloweenCostumes.com to you and your family! We hope these ideas inspried you, but let us know if there is something else that you know you'd love to see under your tree this holiday season. Be sure to check back starting now through next month for amazing deals, too! Ho ho ho!