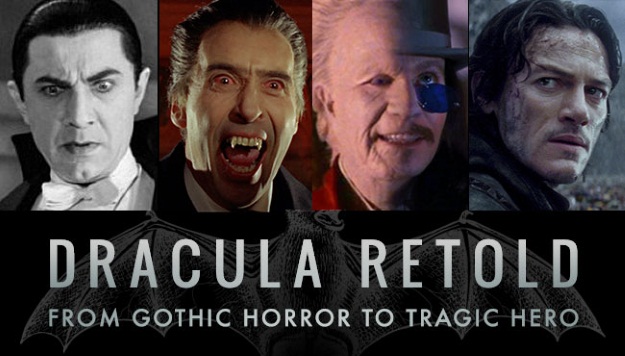 Dracula Untold, which stars Luke Evans (The Hobbit: The Desolation of Smaug) as the legendary vampire, makes a hero out of the classic villain. Being reimagined is nothing new for the character, who has been depicted as everything from a gothic bloodsucker to a hopeless romantic. Every actor brings something new to the role, but perhaps none have made as much of an impact on Dracula as Bram Stoker did when first writing the character.
Since the novel Dracula was first written, it has been adapted to countless films, but it has also inspired a number of related characters. Count Dracula has been repurposed for everything from a chocolate-loving cereal aficionado to a numbers-obsessed Muppet. Here are some of the most famous versions of this storied vampire:

[Click the infographic for a larger view.]
Embed This Image on Your Site:
Dracula Untold premieres in U.S. theaters on Friday, October 10th. Will this origin story earn box office praises, or will it "suck?" Bring Dracula back to life this Halloween by shopping for all things vampire here!