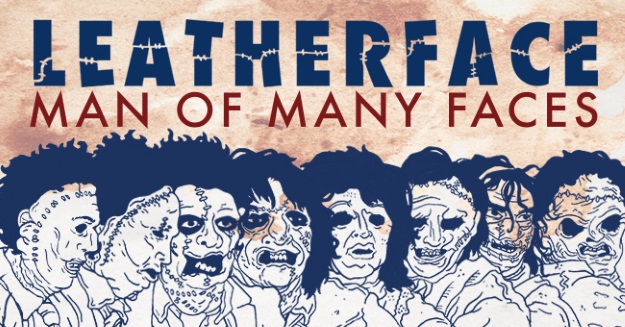 The Texas Chain Saw Massacre was first released forty years ago in 1974. What nobody knew at the time was just how influential the independent film with a miniscule budget would be, or what lasting effects it would have on the horror genre. The original was followed by six other films in the Texas Chainsaw series, and it inspired countless imitators. Of all the slasher icons, Leatherface is possibly the most recognizable - regardless of whose face he's wearing.
In honor of his 40th birthday, we revisited each film in the franchise, researched the details of their production, and meticulously scrutinized which kills should or should not be credited to Leatherface. Over forty years and seven movies, Leatherface and his family have gone through a surprising number of changes. Rev up your chainsaw, sharpen your meathooks, and get out your sewing kit...we're celebrating the 40th Anniversary of the Texas Chainsaw Massacre with a visual guide dedicated to Leatherface: the man of many faces.
Click Image for Larger View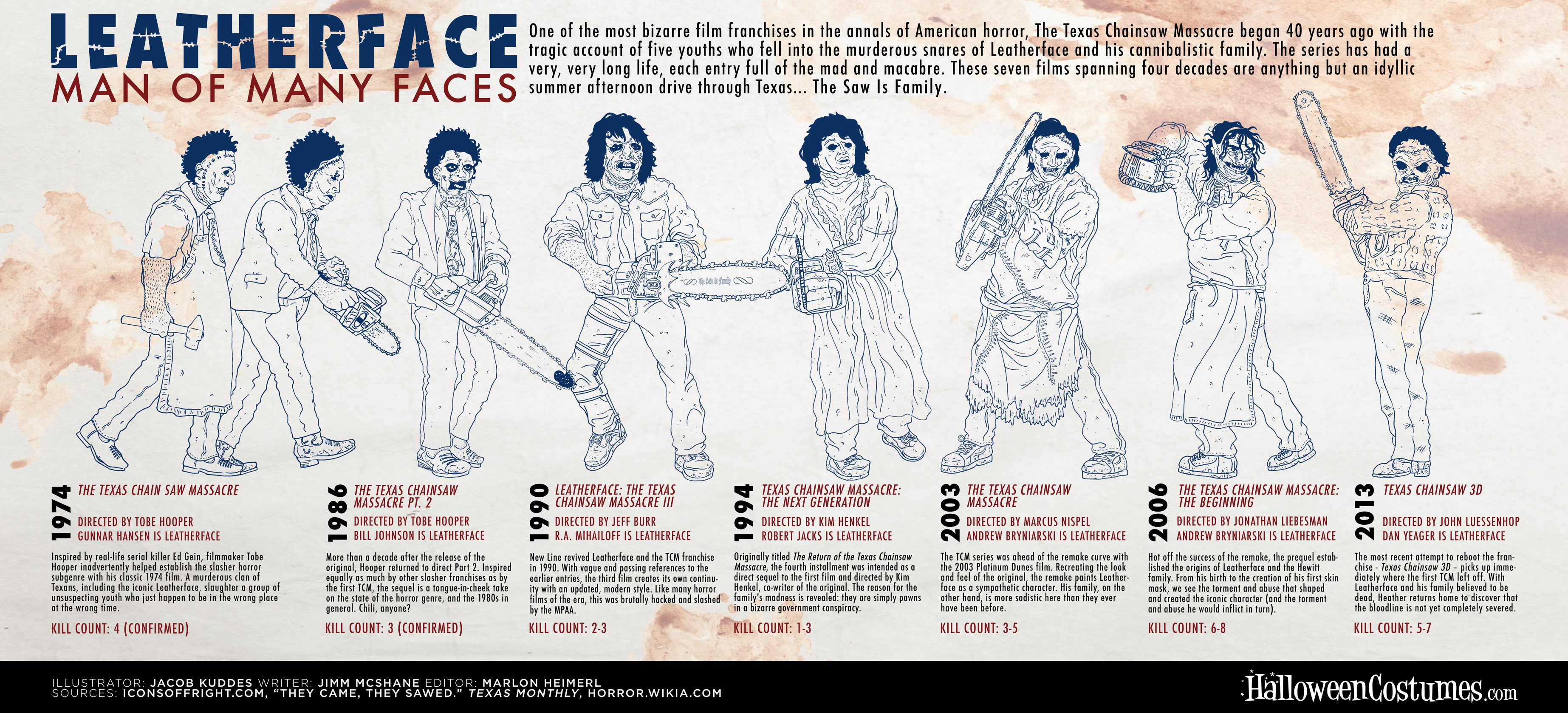 Embed This Image on Your Site:
Where will Leatherface and his family go in the next forty years? Nobody can say for sure, but he'll certainly be taking his trusty chainsaw along with him. If you're looking to inspire some terror of your own this Halloween, we have Texas Chainsaw Massacre costumes for both children and adults. We also carry animated chainsaw accessories, of course... the saw is family!