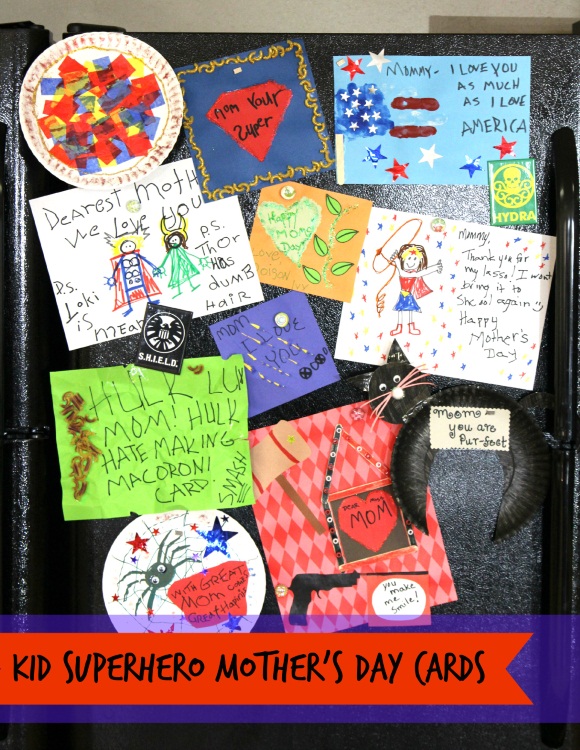 Look who dropped into our office craft room! (Why yes, of course we have a craft room - why do you ask?)
We love Mother's Day here at HalloweenCostumes.com and, to get into the spirit, we set up some craft supplies for anyone wanting to create a from-the-heart card for that special lady in their life. We turned our back for one measly hour and came back to find our favorite superheroes had created some pretty amazing "art projects." Yes, we are aware that perhaps some of these superheroes either didn't have, didn't meet, or don't remember their mothers. Nonetheless, in a world called "suspension of belief" these kid superheroes had a great time playing with some glue, glitter, paint ,and everyone's favorite kid craft supply of all time - macaroni! We hope you have as great of a time seeing what they made for their mothers as these little guys had creating them.
10 Kid Superhero Mother's Day Cards
1. Spiderman
We think Spiderman's mom will go just as goo-goo for this card as the googly eyes on it!
2. Cat Woman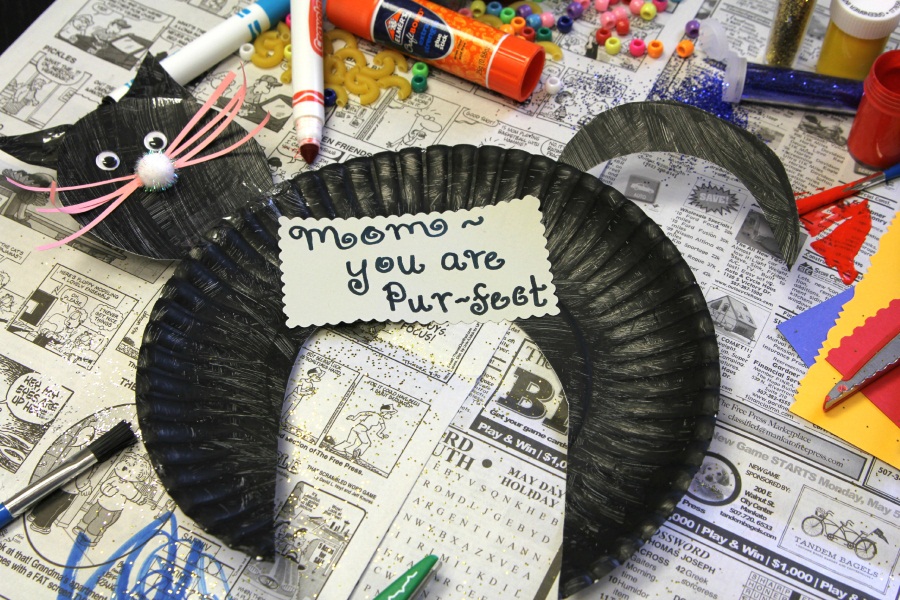 A cat lover from the start, Catwoman must have tons are Karma Credits on Reddit ... we know how much the internet loves cats!
3. Captian America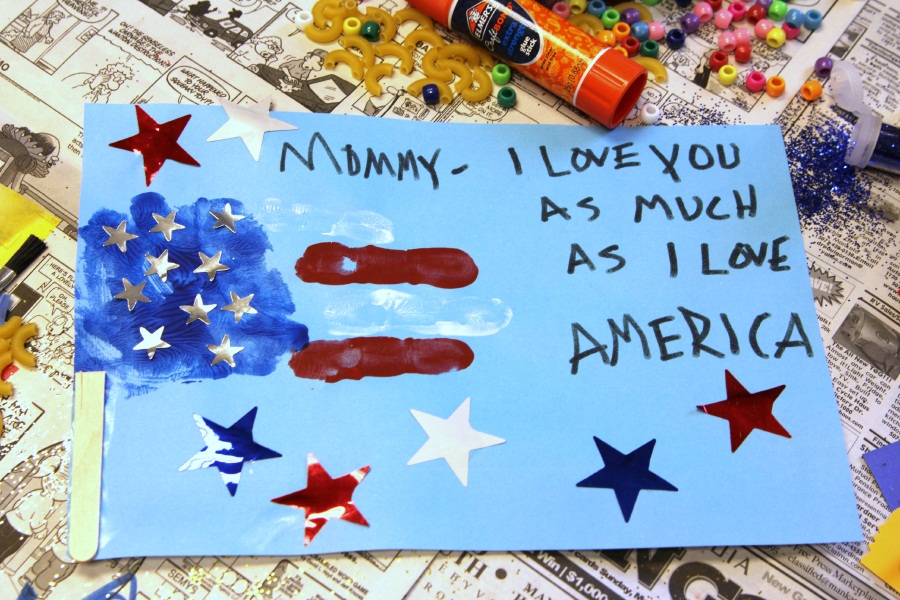 Cap'n was never one to be afraid to get his hands a little dirty! Captain America loves America and mom. (And we bet baseball and apple pie, too!)
4. Thor and Loki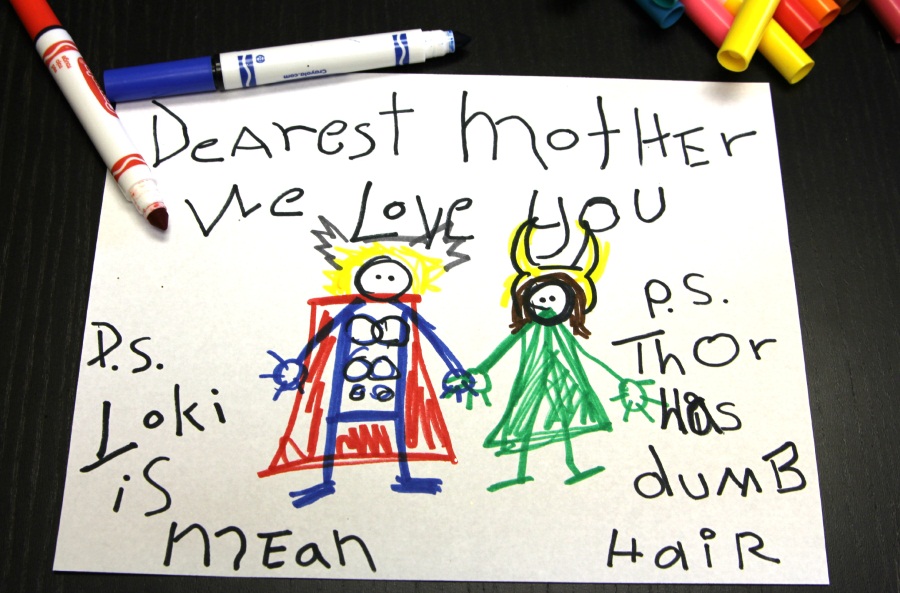 It's great to see these rivaling brothers play nice and create a card together. Well, sort of.
5. Harley Quinn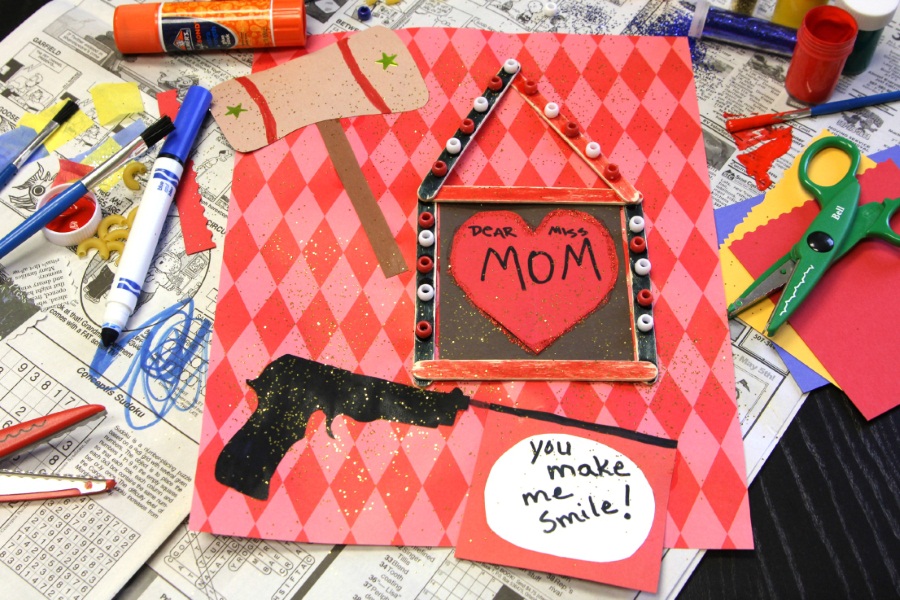 Harley Quinn has a lot to smile about with a mom that we envision is just as fun and zany as she is!
6. Hulk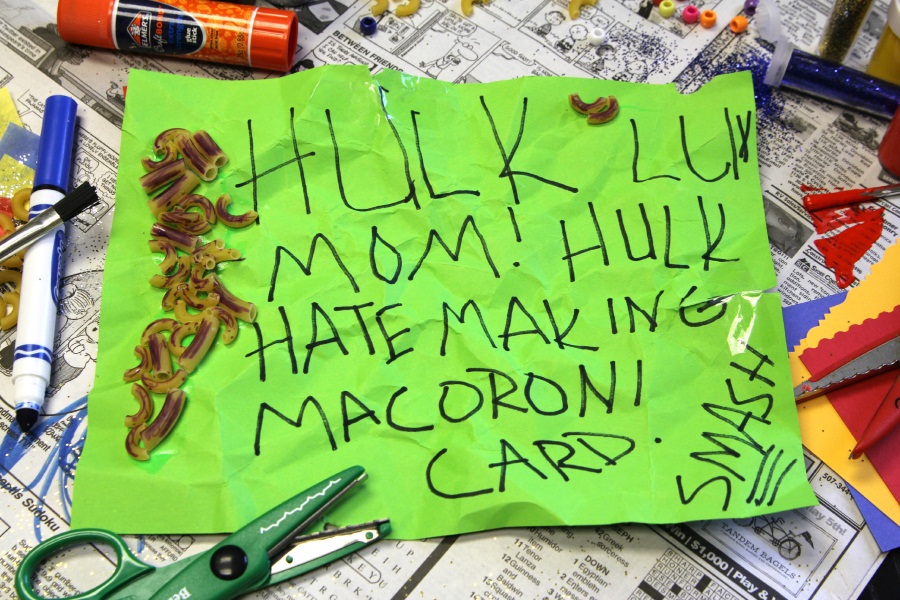 Oh, Hulk. You tried. You really, really did. We know it's not easy to glue those tiny pieces of elbow macaroni with giant, green hands. Its ok, we understand.
7. Poison Ivy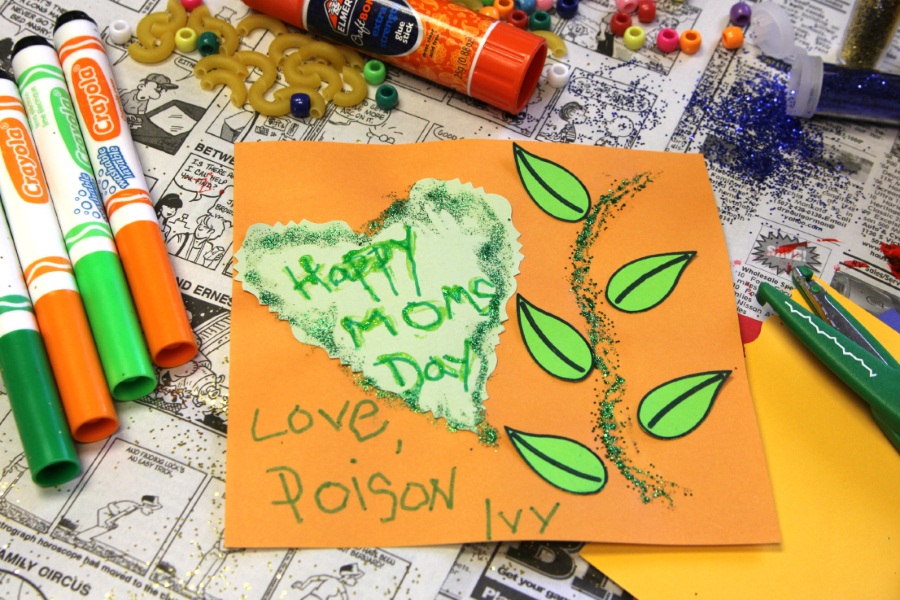 Poison Ivy did her mom a favor by giving her paper plants. You don't have to worry about having a green thumb (or an allergic reaction) with card stock!
8. Superman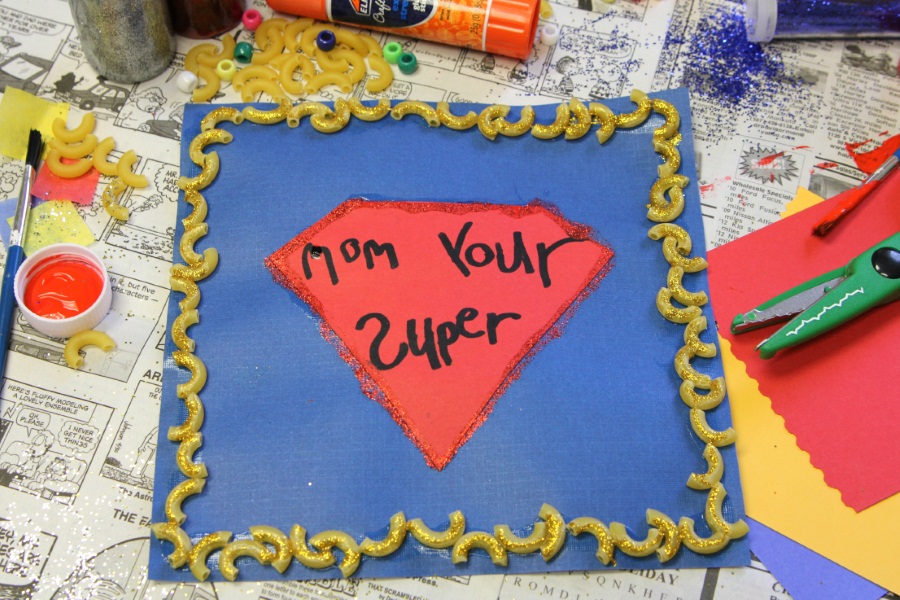 Those are some pretty impressive macaroni-craft skills kid-Superman has! Now, to work on his handwriting...
9. Wolverine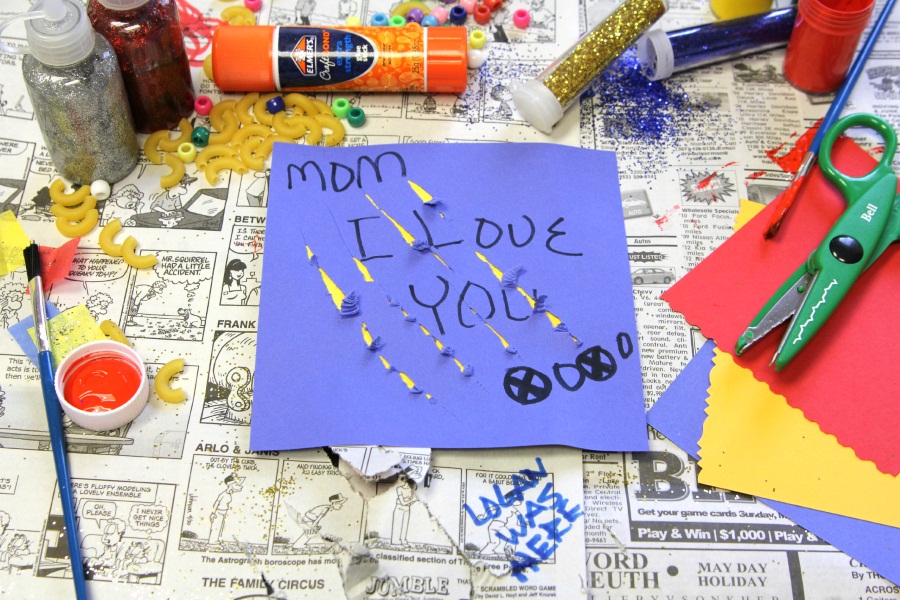 Even as a kid, Wolverine liked leaving his mark!
10. Wonder Woman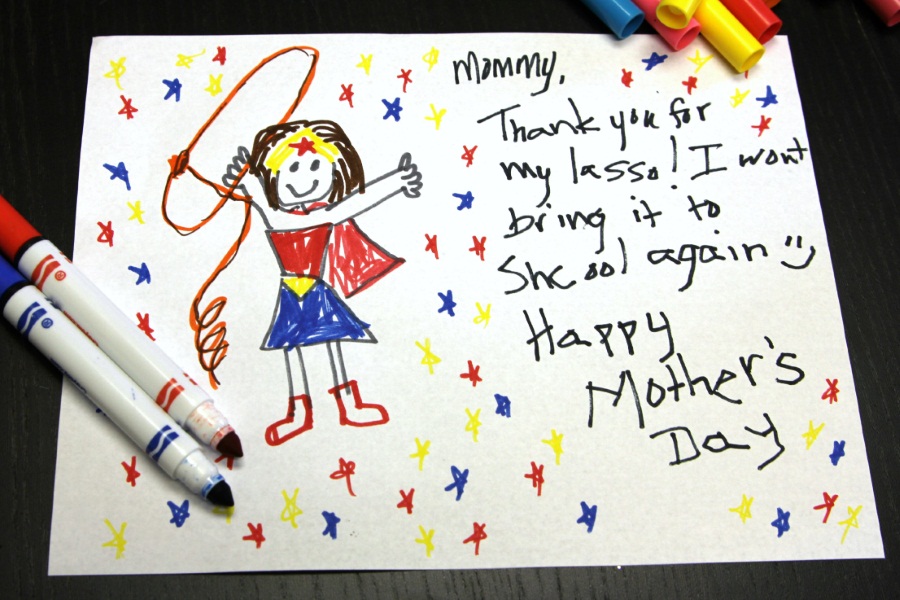 Defending the truth in elementary school might not make you too popular on the playground! Good thing Wonder Woman is willing to leave her lasso at home from now on.
Happy Mother's Day from HalloweenCostumes.com!