Long ago it was foretold that on December 21, 2012, something would happen to this planet that would put an end to everything as we know it. No one is sure if the world is going to blow up, loose all electricity, or if that will be the true day the zombie uprising begins. What is certain is that this event makes it a great day to throw a party! Because if the world doesn't end the next day, at least you'll have memories of a fun time, and if it does end, then there is no clean up! Here is a list of some fun ideas for what could possibly be the last party you ever get to be a part of.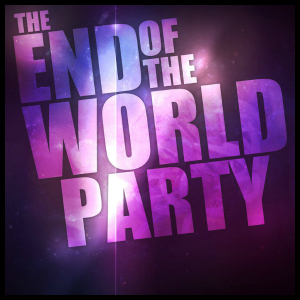 (source)
Food
When it comes to serving an apocalypse feast, it could go in a few directions. Some who really think December 22nd will never come may want to go for offering some of the most decadent foods anyone has ever seen. This can range from chocolate covered everything to lobster stuffed gold and caviar. But then again if you're on the side of thinking that you should be prepared for either all of technology failing or the dead rising from the grave you may want to go for a different option. Spam is a food that can go with anything and everything and it can keep for a long time so stocking up and enjoying that can be fun. And for those who got lucky and have a stash of Twinkies you can indulge in one of those.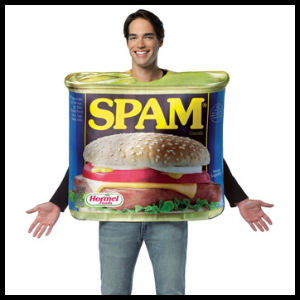 Costumes
People have many clothing options for a catastrophe celebration. For those who want to dress their best before going out with a bang, you could do a black tie and fancy dress affair. Have all the men show up in suits and top hats and ladies show up in their fanciest gowns.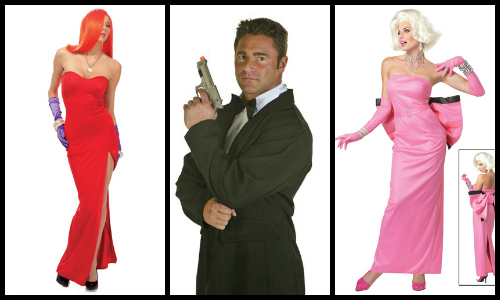 Sexy Jessica Rabbit Costume | Men's Black Suit Costume | Diamonds Marilyn Monroe Costume
Another option is to use the party to celebrate great moments from the history of the world. This means you can have ancient Greeks, Renaissance men and Southern Belles all in one room.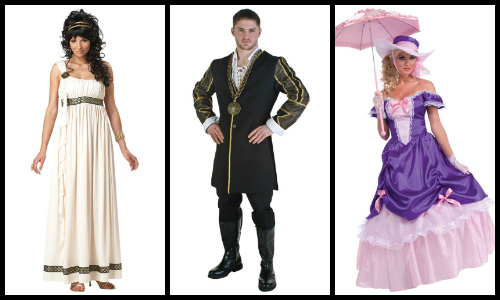 Womens Olympic Goddess Costume | King Henry Costume | Blossom Southern Belle Costume
Lastly, if you fear that your party is really going to be the pre-party for the post-apocalypse you may want to opt for The Road Warrior type look. So all your guests should dress in black leather, spikes and fur so that they're set for when gasoline becomes scarce and Thunderdomes start popping up.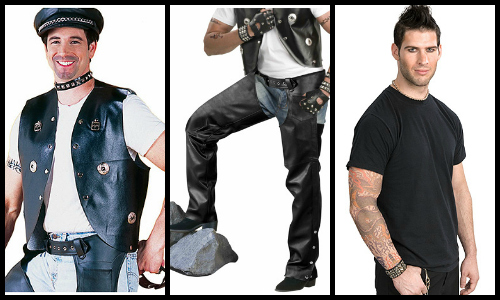 Biker Vest | Vinyl Biker Chaps | Dragon Tattoo Sleeve
Movies
Speaking of Thunderdomes, there are some great movies to watch while you count down to doomsday. One of which is the "Mad Max" trilogy. Other fantastic films to catch before technology stops working are "The Omega Man", "Escape from New York" and "Tank Girl". And for those looking for something to watch with the whole family, pop in "Wall-E" or "The Hunger Games". But if you're looking for a day long marathon of entertainment, try watching seasons of "Falling Skies", "Revolution" or "The Walking Dead". Each one of these films or shows can give you a few tips on how to survive while you enjoy your last bites of microwaveable popcorn.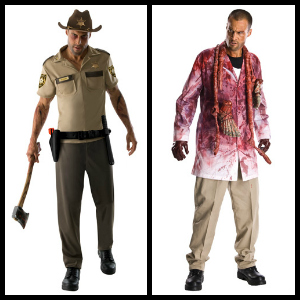 Rick Grimes Costume | Rick Grimes Walking Dead Costume
Songs
A great way to bring the last party you ever throw to an end is to have a dance party. But what songs would you play during your apocalyptic bash?
You could go for a few slower songs such as "The Man Comes Around" by Johnny Cash or "The End Is the Beginning Is the End" by The Smashing Pumpkins.
Other great songs in that same vein but a little more upbeat would be "Waiting for the End of the World" by Elvis Costello and "Bad Moon Rising" by Creedence Clearwater Revival.
For those looking to add some pop to their party you can't beat "I Don't Wanna Miss A Thing" by Aerosmith or "Til the World Ends" by Britney Spears.
But then again you can't beat the classics "99 Red Balloons" by Nena or "It's the End of the World as We Know It (And I Feel Fine)" by R.E.M.
Lastly, to close out the night you may want to play "1812 Overture Finale" by Tchaikovsky or the classic "The Final Countdown" by Europe.