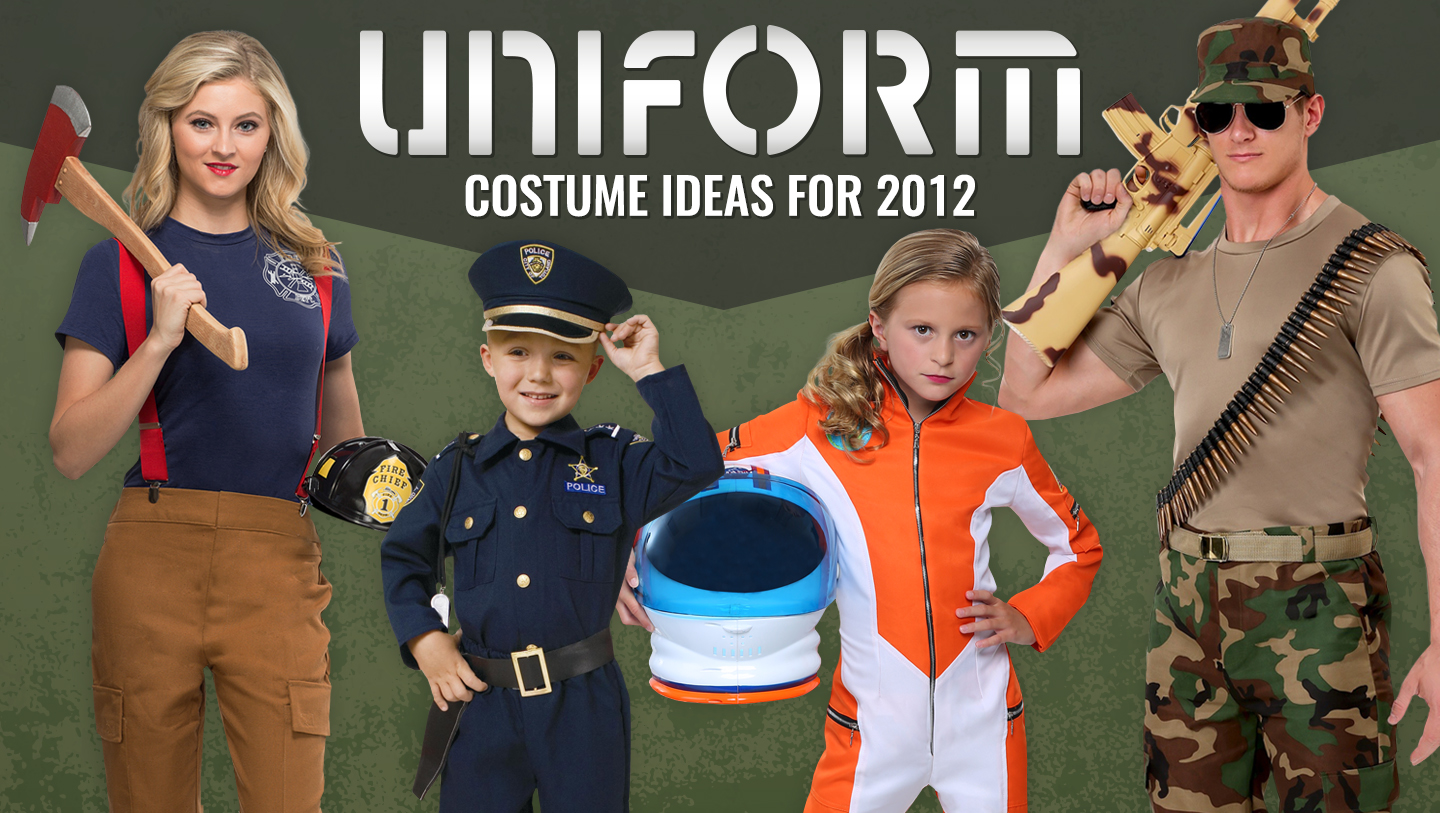 Call everyone to attention in one of our high-quality uniform costumes this Halloween. We also have a wide variety of fashionable Army, Navy, firefighter, astronaut and police officer costumes for any age to be an everyday hero. Whether you're saluting your commanding officer or extinguishing a hot mess this Halloween, we have more than enough costume options and accessories to do you justice.
Army Costumes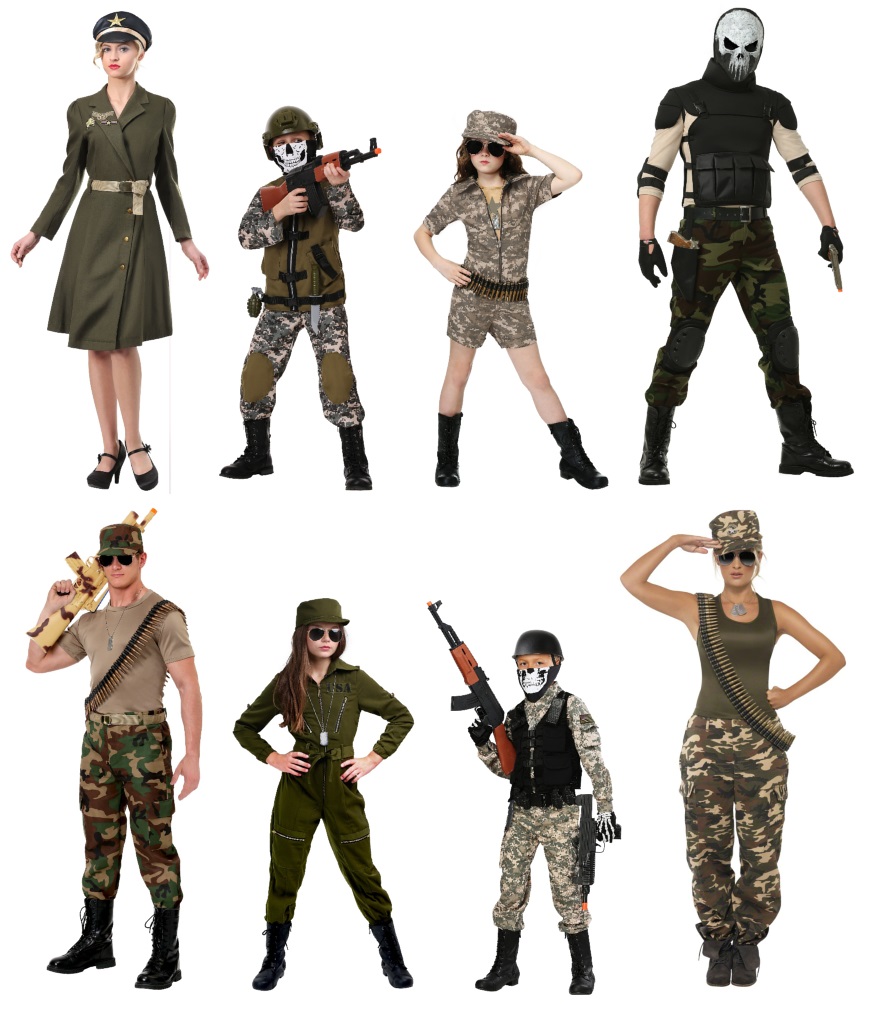 Become one of America's finest this Halloween by wearing one of our men's, women's or kids' Army costumes. Show your support of our troops this Halloween by paying tribute to our men and women in service with one of our Army costumes. We have a wide variety of Halloween Army costumes including olive green jumpsuits, camo outfits and desert camo costumes. There are also styles varying from regular soldier to flight suits and for-women dress styles.
Navy Costumes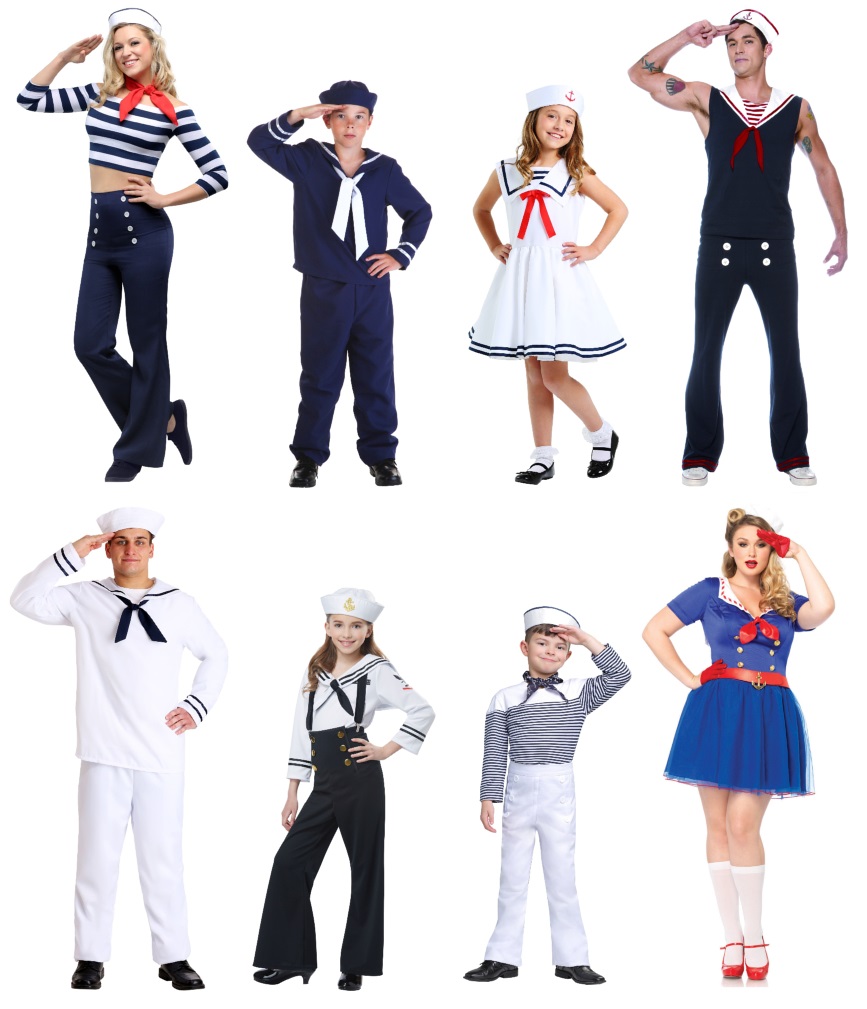 Sail the high seas of fashion in one of our Navy costumes. We have everything from traditional sailor uniforms, sexy sailing deckhands, to specially trained Navy SEAL costumes. You can even get some vintage vibes going with a striped sailor costume too! If you're not a big fan of wearing a white costume, we also have some blue sailor outfits if you're worried about your child getting their costume dirty. (Or if you're worried about spilling a drink on yourself!)
SWAT Costumes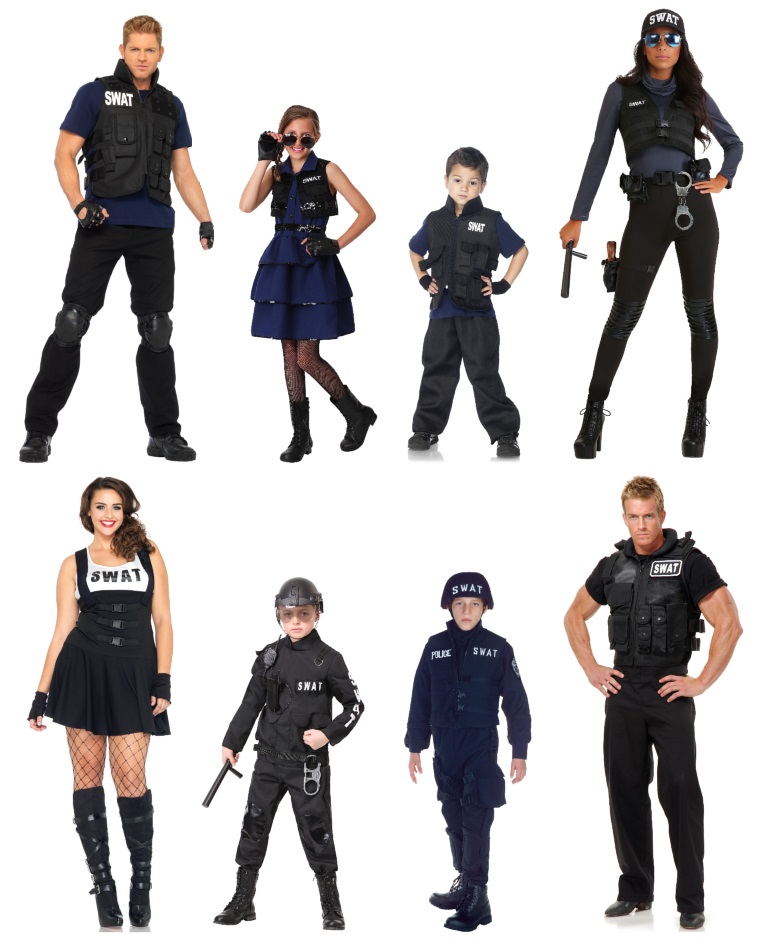 Get your gear ready, this Halloween is going to be tons of fun! You can wear one of these amazing SWAT costumes that all ages can enjoy! Costumes vary from full-on tactical outfits to stylish and casual SWAT costumes. These SWAT Halloween costumes will certainly make you feel ready for anything.
Police Office Costumes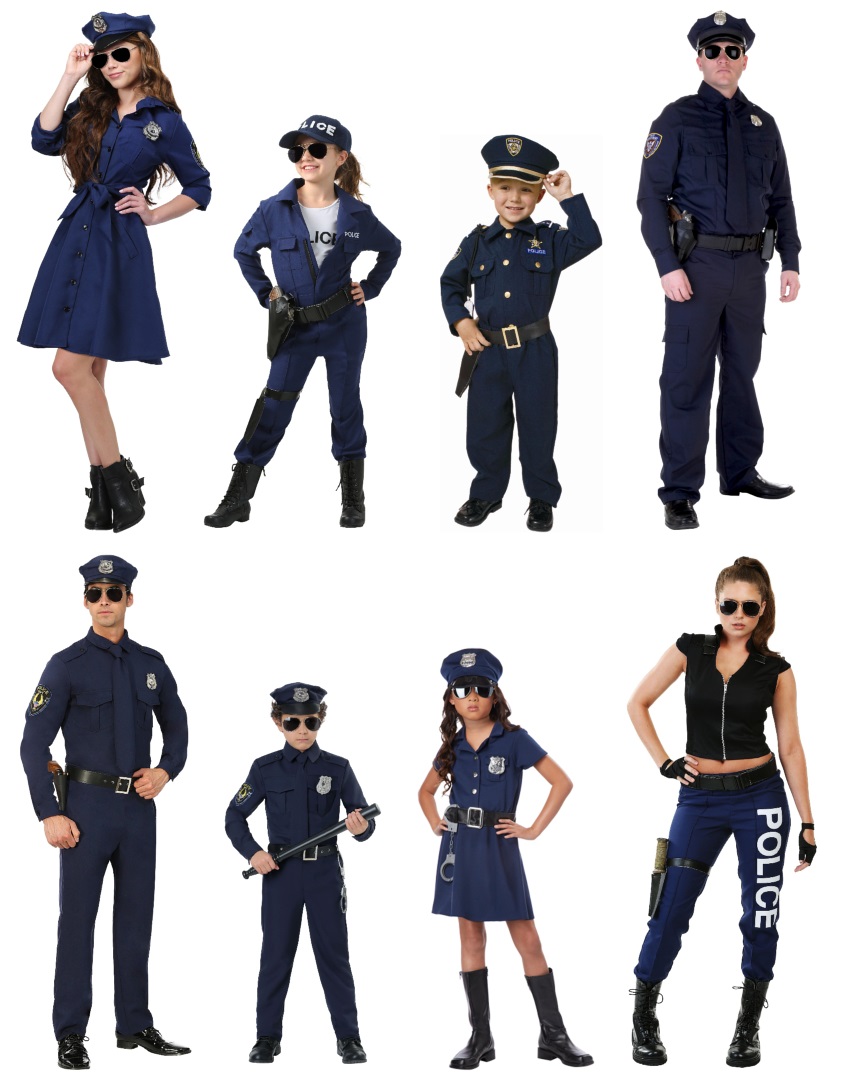 Keep the peace in one of our police costumes this Halloween. Whether you keep the streets clean of candy snatchers in one of our kids' police costumes or look positively arresting in one of our sexy police officer costumes, these costumes are great for kids and adults. There are plenty of Halloween police officer costumes to suit your needs- whether you're looking to be comfortable, flirty, authentic or super cool.
Firefighter Costumes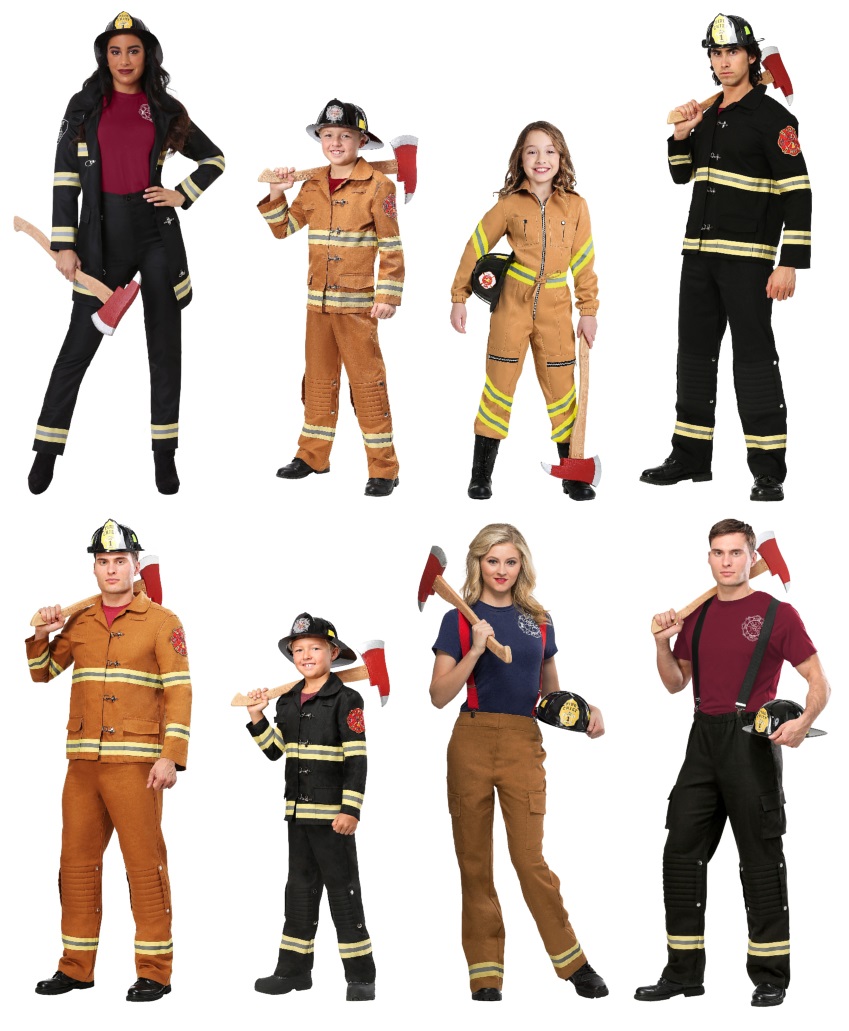 Be a hometown hero or look blazing hot this Halloween in one of our firefighter costumes. Whether you're putting fires out this Halloween or turning up the heat, you're sure to look smokin' hot in one of our firefighter costumes! We have several comfortable pants and shirt firefighter costumes as well as authentic uniform looks and jumpsuit styles. Anyone can find the costume that's right for them!
Astronaut Costumes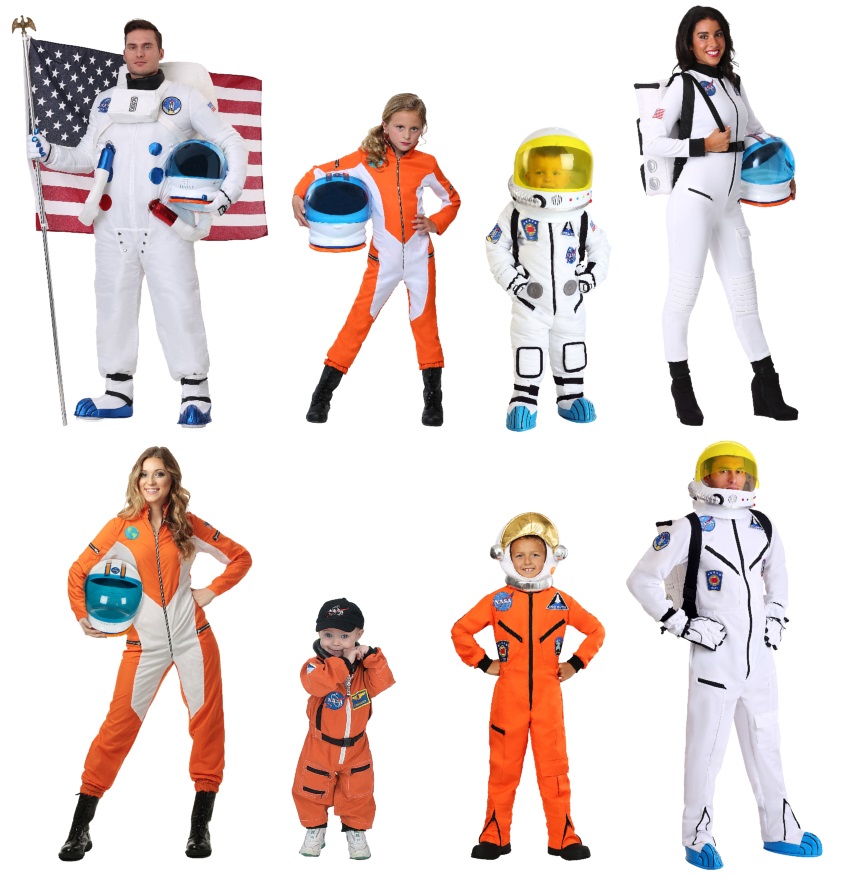 Can't afford to send your kid to Space Camp? Let them be an astronaut for Halloween instead! You can live out your own childhood dreams of being an astronaut in one of our adult astronaut costumes. There are astronaut costume styles for the entire family, from babies and toddlers to children and adults. We also have both white and orange varieties so you can find the perfect astronaut outfit.
Pinup Girl Costumes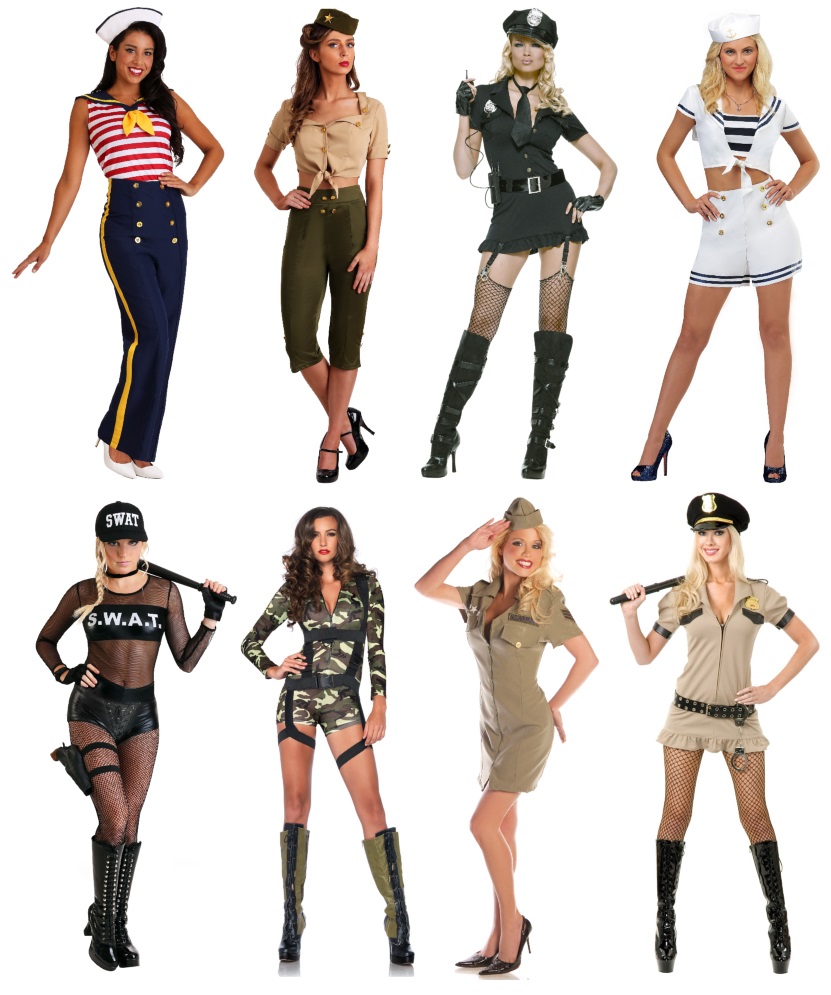 Ladies, are you going out as a group for Halloween this year? Bring everyone to attention and be the life of the party when you show up as a platoon of USO girls! We carry a great selection of sexy military pinup girl costumes that would be perfect for cheering up the troops! If you're more interested in patrolling the streets rather than the sea and skies, we have several sultry cop outfits too. Get ready to be a social media queen posing in one of these sexy uniform costumes.
We hope you have plenty of uniform costume ideas for your next costume gathering, whether it's for Halloween, a themed birthday party or just for fun. Do you wear a uniform to work? Do you like uniform costumes? Please let us know your thoughts in the comments! We'd love to hear from you. Most of all, make sure that you're having fun.