Extreme coupon collecting, concocting a homemade mystery dish only known as "sketti" and parading around the family pot bellied pig affectionately known as 'Glitzy' is what makes Honey Boo Boo Child and her family the most irresistible television personalities of the moment. Everybody is gathering around the water cooler to discuss the Thompson family antics and addicting lingo that has many pondering what body part June is actually referencing when she yells out, "show your belly, not your biscuit!" Nevertheless, "Here Comes Honey Boo Boo" draws an average of 2.5 million viewers an episode, not to mention generating plenty of viral noise and views on Youtube. Now you can be the sassy 'pleasantly plump' six-year-old that people can't get enough of for Halloween. Work it like Honey Boo Boo with these costume suggestions and accessory must-haves that will have you feeling 'schmexy' and 'beautimous'!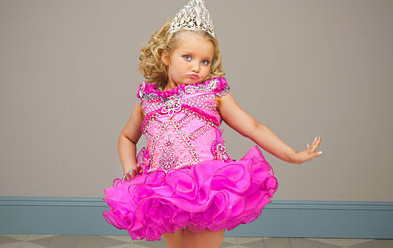 (source)
Sassify Yourself, Honey Boo Boo Style!
Strut your stuff down the catwalk like Miss Alana Thompson! Our Sexy Glinda costume has all the right makings of a toddler beauty queen dress; its pink, lacy, and sprinkled with glitter. Whenever Honey Boo Boo participates in a pageant she's always dressed in the most dazzling of toddler gowns, and most importantly, she carries a ton of confidence. Put on the Honey Boo Boo charm by winking and blowing air kisses at the judges for a perfect 10 on your Halloween costume!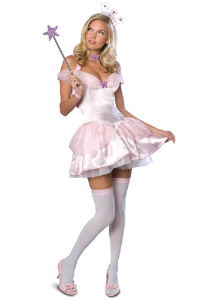 Add some extra sass and pizzazz to this dress by wearing our light pink tulle petticoat underneath! This petticoat will really make you sparkle on your special night.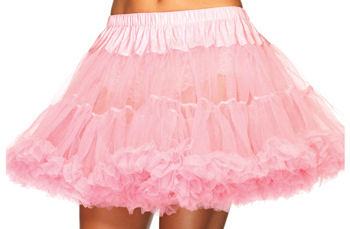 "Ain't no one bringing home the crown but me, Honey Boo Boo Child." –Alana Thompson
And the crown goes to…Alana Thompson, of course! Honey Boo Boo competes for bragging rights, and of course to wear the glamorous crown that all the other toddlers are after too. Your Honey Boo Boo costume won't be complete without a crown and our rhinestone tiara is perfect. The silver glitter matches the sparkles on the Glinda dress so everyone will see you shine. Party goers will definitely "redneckanize" who the grand supreme is when you wear this tiara.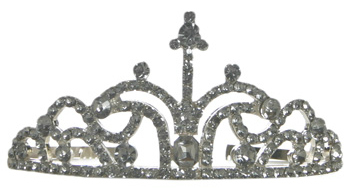 Accessories Best Suited for a Pageant Queen
Top off your fabulous frock with these sophisticated accessories. Our long white gloves and sexy white heels will take your costume from pageant princess to glamorized grand supreme status! The gloves will make you feel like pageant royalty and the heels will match your pearly white smile.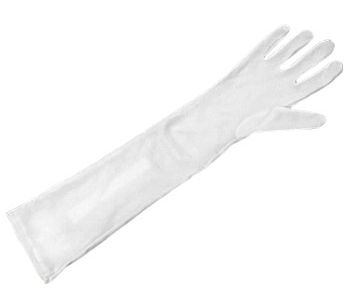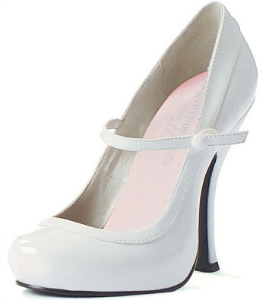 To fully embody Ms. Boo Boo it would be clever to clutch onto a stuffed pig and a bottle of 'Go-Go Juice' wherever you go. Once people see the plush piglet and the Mountain Dew and Red Bull concoction they'll know for sure to get out of the way because Honey Boo Boo is coming through!