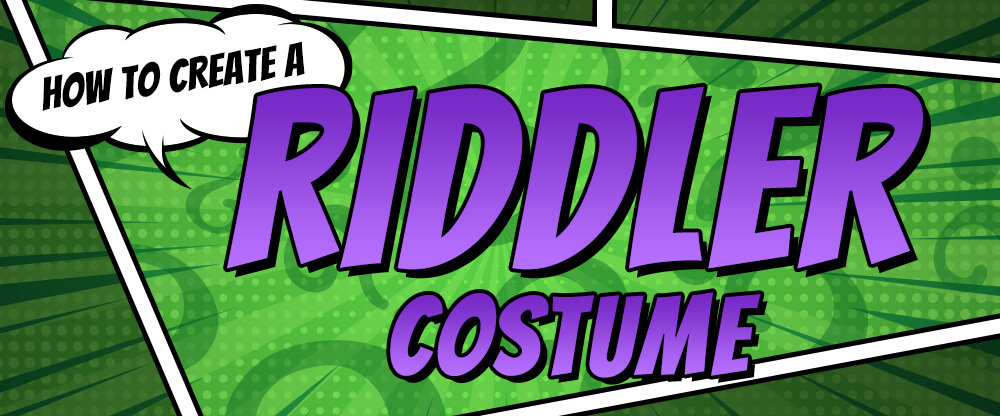 "Riddle me this, riddle me that. Who's afraid of the big, black bat?" Not you! Nope, this Halloween YOU will be the one who terrorizes the fair streets of Gotham. And you're going to do it…on a budget! If you're looking for some easy costume ideas for Halloween or cosplay, this Riddler costume DIY might be just what you need. (Redheads already have a leg-up on this one because they won't even need a wig!) Keep reading for a variety of Riddler costume ideas to take your budget cosplay to the next level.
DIY Riddler Costume Essentials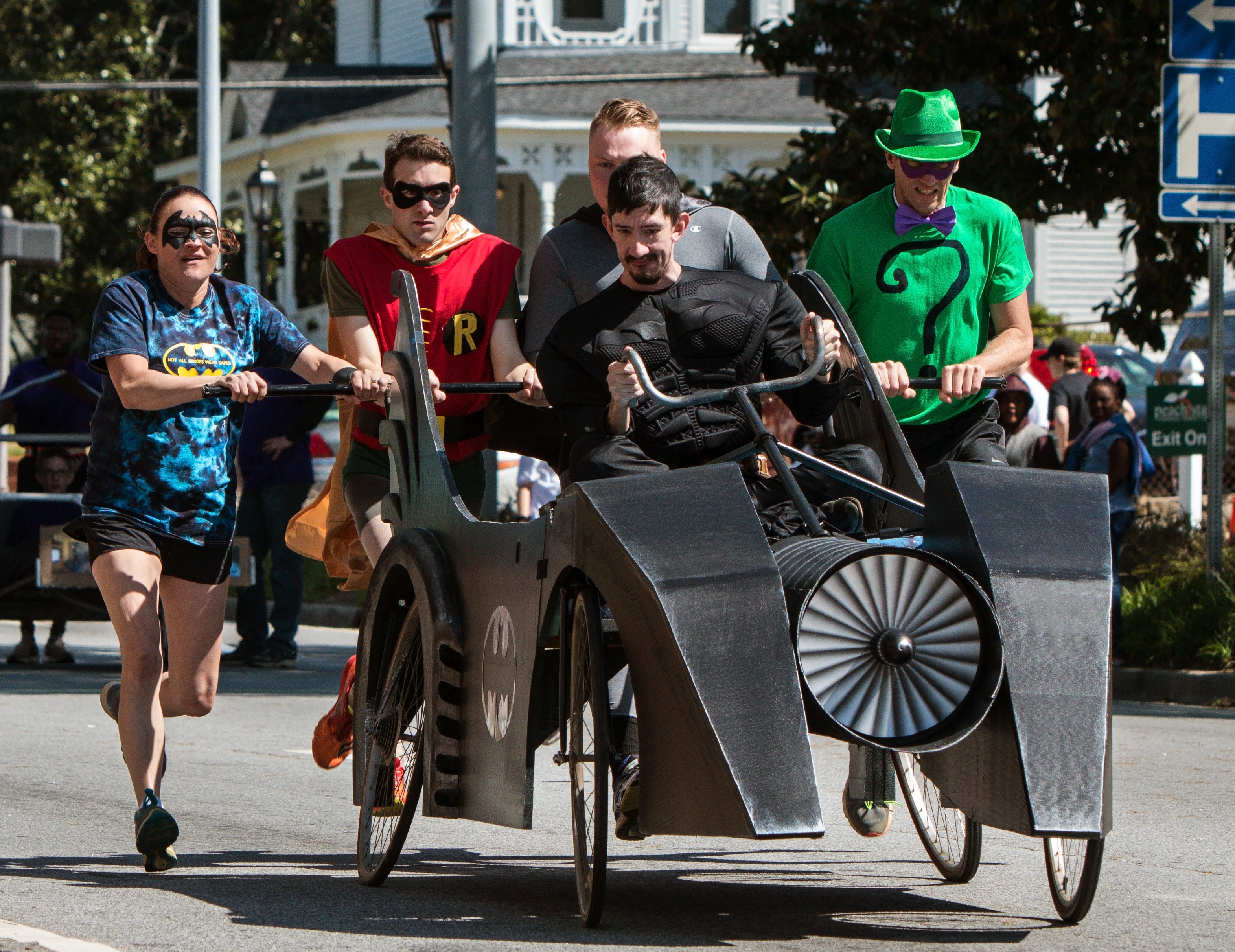 As one of Batman's most iconic adversaries, the Riddler has appeared in quite a number of comics, tv shows and movies. His design often changes depending on the medium, but there are several quintessential things that you will need to create your easy Riddler costume. His costume is always green, often with purple accents. There's also the famous Riddler question mark— whether it's plastered all over his uniform or simply on the front of his supervillain outfit. Ever the gentleman, he's fond of suits, canes, bowler hats (and giving Batman a chance to stop him)!
The Riddler Costume Accessories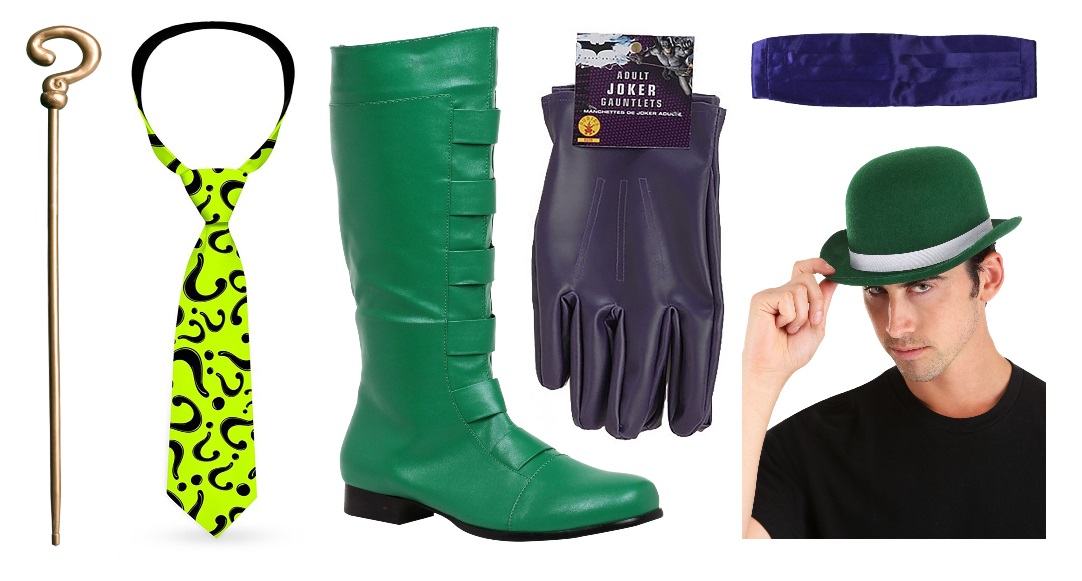 DIY Riddler costumes are simple, although there aren't many Riddler accessories to choose from. However, the Riddler has been known to wear gloves, carry a cane and wear an amazing question mark hat. Find a pair of nice dress shoes to complete a vintage Riddler costume, or get a pair of green or black boots to top off your modern Riddler costume. DC Comic's Joker also shares a similar color palette with the Riddler, so you may be able to use a few Joker accessories as part of your Riddler outfit. A Riddler hat is also fairly easy to make. You may need to buy or otherwise acquire a green hat, after which you can glue a purple ribbon around the base of the hat. Use black fabric paint to make the perfect Riddler question mark and voila, instant Riddler hat!
Perfecting Your Riddler Hair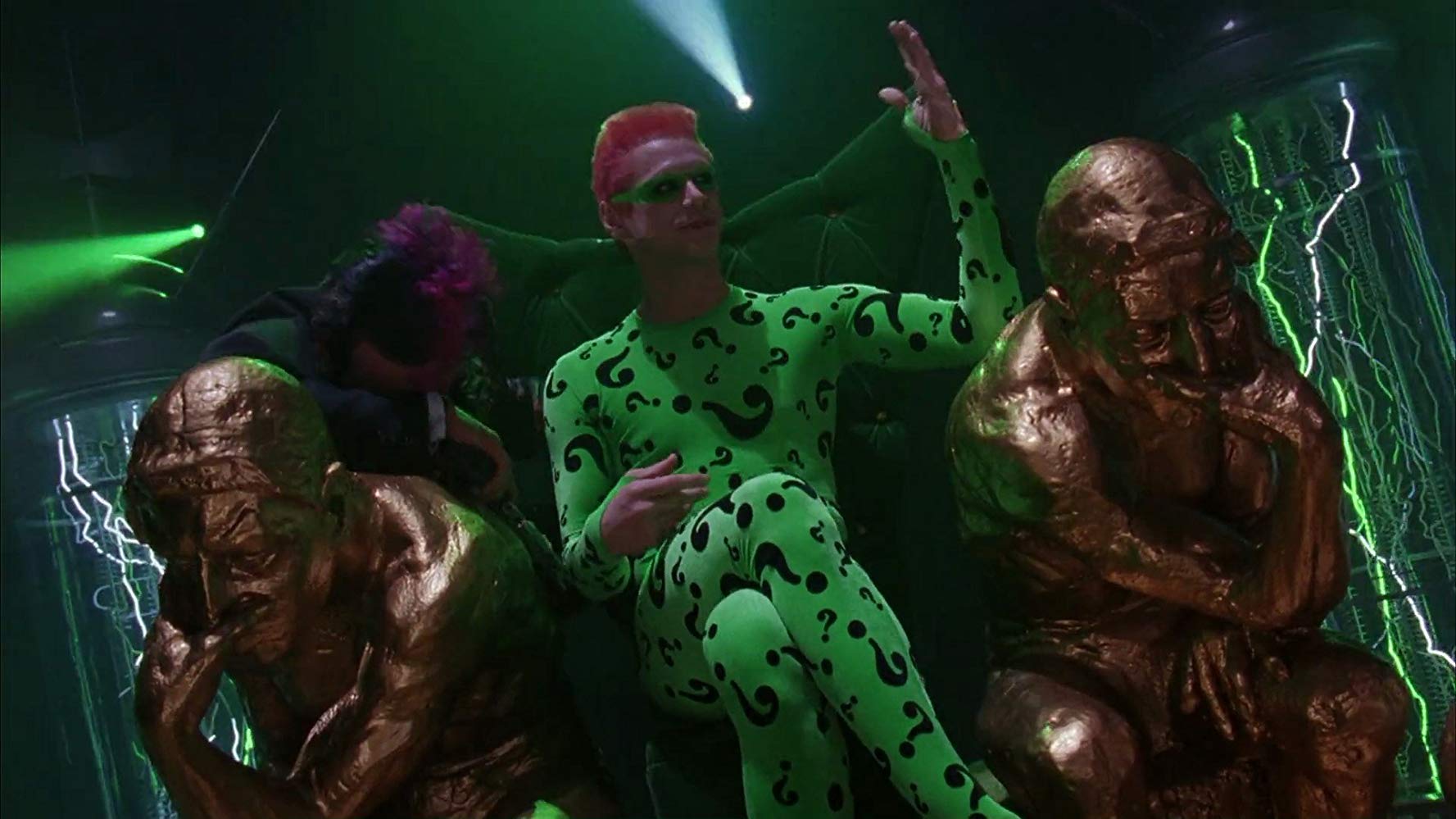 [Source: Warner Bros./IMDb]
Depending on the incarnation of the Riddler you'd like to be, orange hair spray may be an option for you. Unlike the Riddler from the 1960s, the modern Riddler has short, orange hair. (The Riddler in Adam West's Batman tv series had short brown hair.) A quick orange hair spray or short wig may be just the thing you need! For the vintage Riddler from the '60s, just add a bowler hat or fedora in black or green.
The Riddler Mask and Riddler Makeup Ideas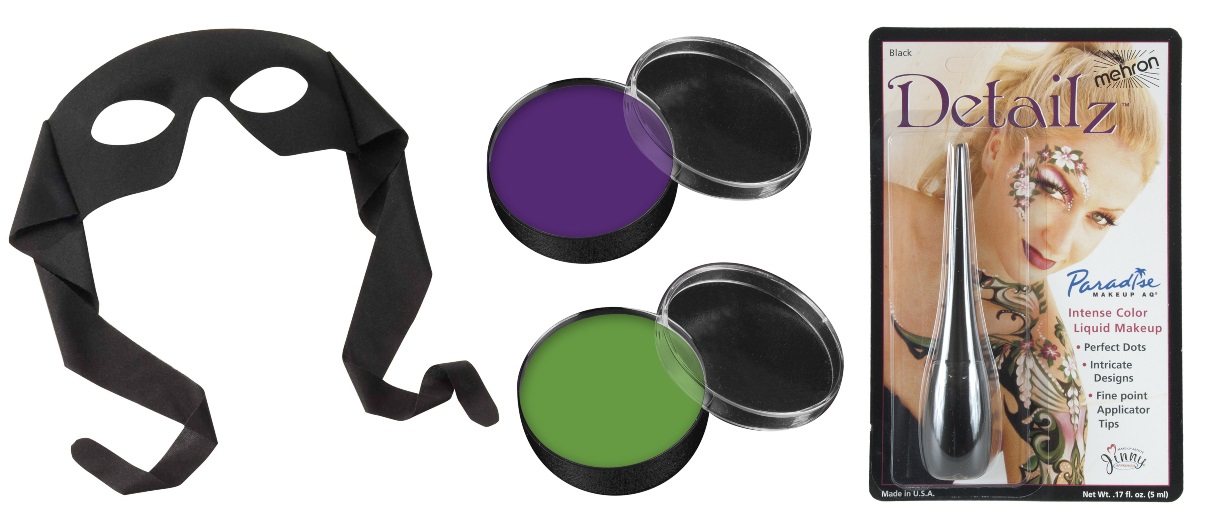 If money is an issue, you may be able to skip the eye mask for a contemporary Riddler look. However, for a few extra bucks, buy some purple or green face paint and slap on that modern Riddler mask in an instant. Apply some black paint around your eyes first to really make that mask pop! You can always use a simple black mask too and use it as-is, or paint it with green or purple fabric spray paint. The great thing about Riddler's costumes is that he has so many outfits that you can mix and match and still be recognized easily!
Green Clothes for Riddler Costume Ideas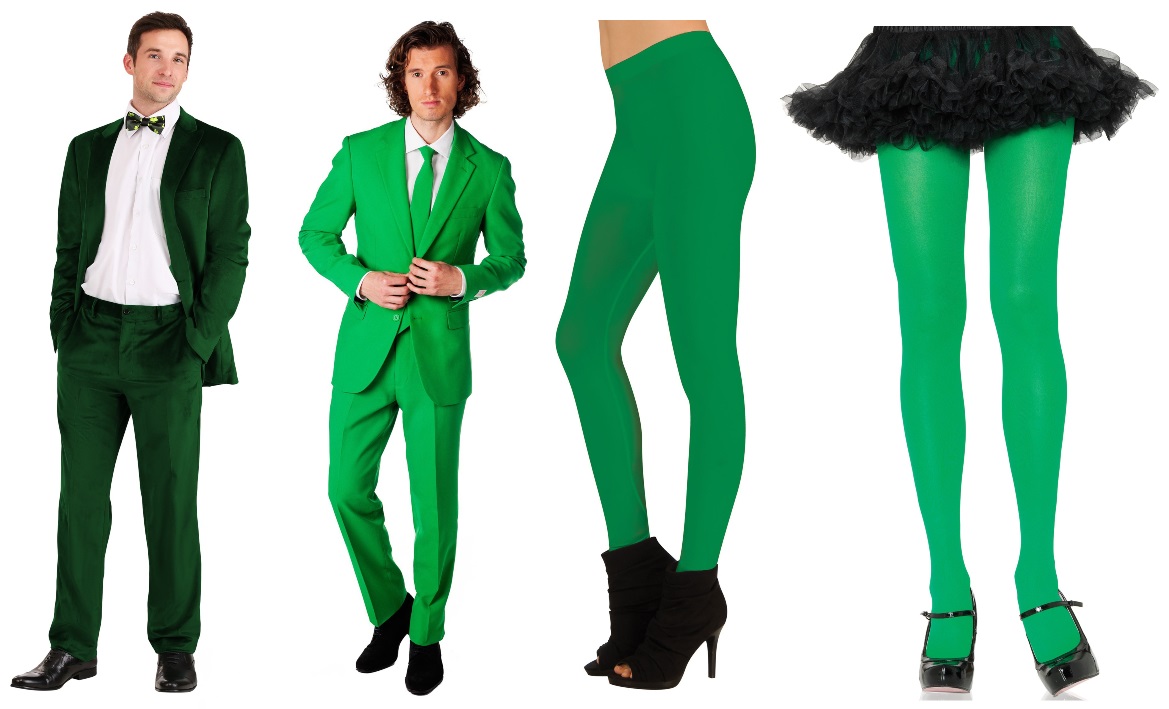 For a classic Riddler look, find a green pair of slacks and suit jacket. Any shade of green works and you can really mix and match colors on this one. For the Jim Carey look, pick up a green man suit, aka a green zentai suit. You may have to alter this by cutting off certain portions of the suit if it comes with an attached mask. Even ladies can create a custom Riddler costume with some green accessories! If you have a penchant for riddles, there's nothing stopping you. (Except maybe Batman.) For any DIY Riddler outfit, you will need to cut add your own question marks. If you're covering your entire outfit, try to use various sizes of question marks, as well. There are several methods to add question marks to your green costume items. You can use fabric paint, iron-on vinyl or even stencils and fabric spray paint. Just be careful if you decide to use stencils with spray paint. You don't want to wind up looking like the crazy guy from those old TV commercials!
Complete Riddler Costumes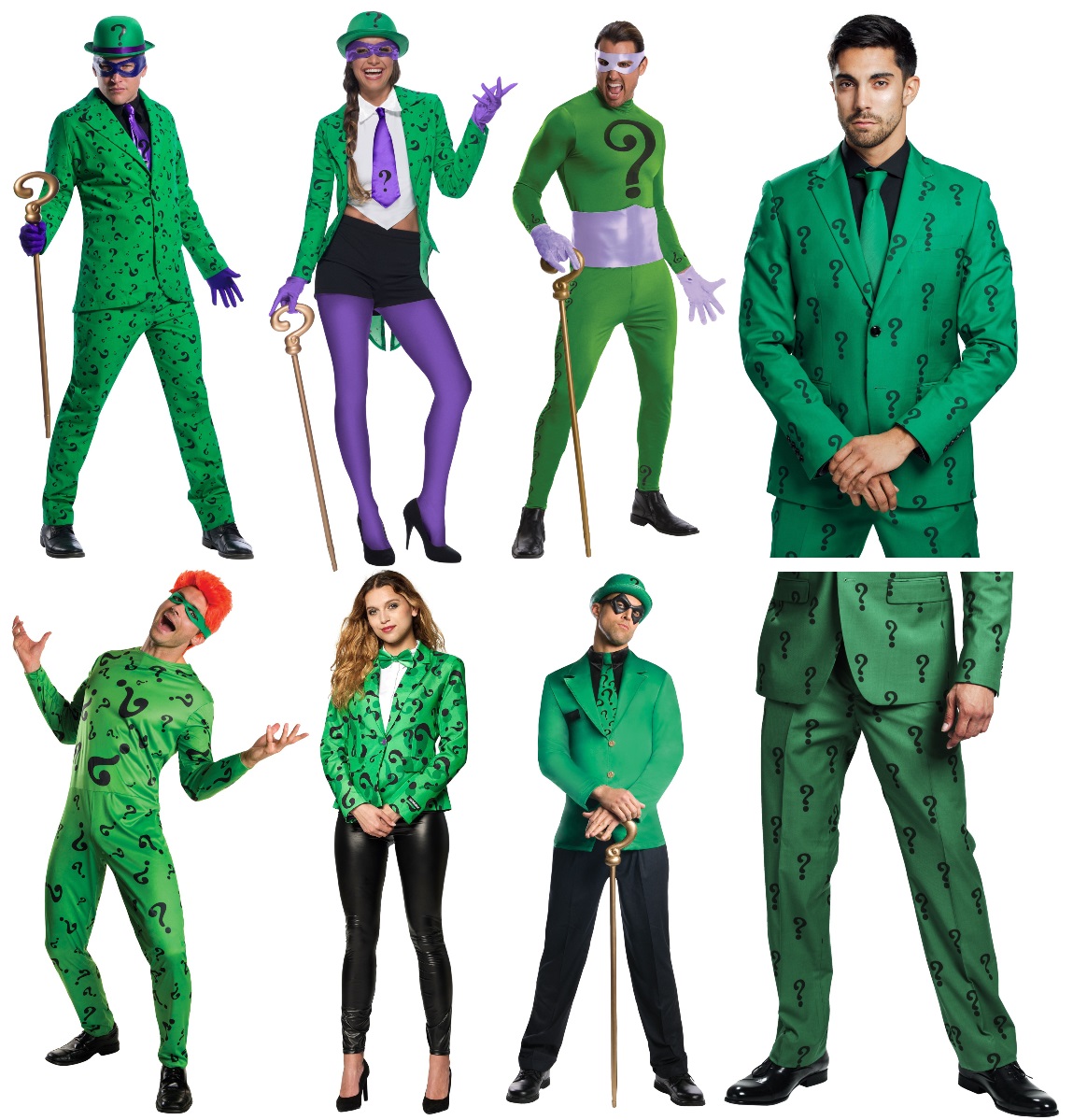 If you can't be bothered to DIY a cosplay or you're strapped for time, we have several Riddler costume options available to buy at Halloweencostumes.com. You can find Riddler costumes for men and female Riddler costumes, including other looks from his classic '60s appearance to Batman Forever and other outfits. You're bound to run into plenty of people in Batman costumes at any convention or Halloween party, so you'll fit right in with your Riddler cosplay!
We hope you picked up a few tips and tricks to use with your next cosplay costume! Are you getting suited up for Comic-Con? Perhaps are you preparing for a Halloween event? If you like this and other Batman costume ideas, check out our other Batman costumes so you can turn your Riddler costume into a group costume idea! It's always fun to go out with friends.