When I was a kid would often be in the video store on some Friday night and frequently walked up and down the aisles looking for something to rent. This always seemed like a much more serious matter than it was, but the selection, whatever it may be, could make or break the night. So, this one night, as my mom was tapping her wristwatch at the end of the row, I quickly scanned around me and grabbed the first thing that stood out. This was a VHS cover of a black and white terrier with bolts coming out of his neck. The film also sported a silly, snicker-worthy title, "Frankenweenie". This still immature eleven-year-old boy was sold.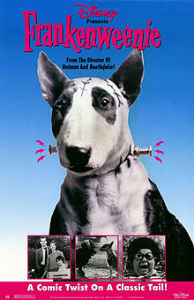 (source)
Mom made us some popcorn and we sat down to watch this movie neither of us had ever heard anything about. We didn't even know that it was a short film. We had no expectations. Did it end up being any good? Yes. The original "Frankenweenie" is immensely charming, witty, funny, sadly poignant, sweet, and, most of all, unique. It is an obvious precursor to the original talent of Tim Burton that is so recognizable now, but back then, his story sensibilities and visual style were considered strange and untested.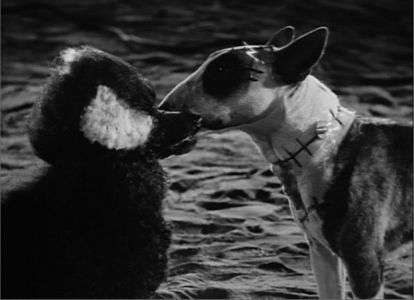 (source)
Many people don't realize that Tim Burton actually graduated from CalArts in the late seventies with a focus in classical animation. Walt Disney Studios had a lot of participation in CalArts, and that is where Burton caught the eye of the lauded animation studio. He was quickly hired and ended up working on now classic films like "Tron" and the "Black Cauldron" (a beautiful and understated Disney animated film). He was peers with many young talents there at Disney Animation like John Lasseter and Brad Bird, yet Burton carried his own amongst these many creative geniuses. Eventually, Burton moved on to live action, and "Frankenweenie" was his effort.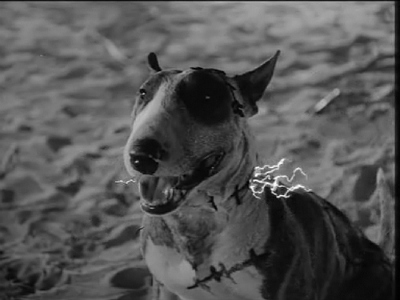 (source)

The short film was not as he envisioned it. Burton wanted "Frankenweenie" to be an animated film, but Disney didn't think it was worth that investment, and so it was decided to be a live action short that would then play in front of a re-release of "Pinocchio". When Disney finally saw the short film completed, they decided it was not suitable for release, deeming it too frightening and strange to put in front of mass audiences and was placed on the shelf. Just to jump in with some animation fan opinion, I'd like to say that "Pinocchio" is one of the greatest animated films of all time, arguably THE best, but I have a hard time to seeing how anything in "Frankenweenie" is scarier than the demon-eyed Monstro the Whale seen in the climactic scene of "Pinocchio", but that may just be my childhood terror of said whale influencing my opinion. In that sad era of Disney's deteriorating animation unit, colossal talent was let go, and this included Burton.
Of course, we know the end of this story. Burton found success fairly quickly after being ousted from Disney, and wound up making many classic including "Batman", "Beetlejuice", and "Edward Scissorhands".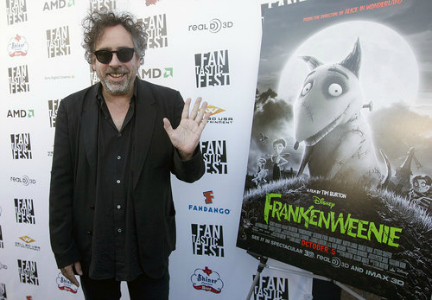 (source)
In 1993, Disney and Tim Burton made up and out came the stop-motion animation film "The Nightmare Before Christmas". This started a long collaboration with animator and director Henry Selick. They would make many wonderful films together including "Nightmare", "James and the Giant Peach", and now, the full-length "Frankenweenie".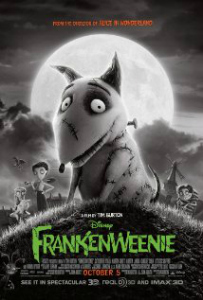 (source)

With "Frankenweenie" releasing in theaters this week, it just goes to show that no good idea is ever truly lost. Even though the original short was produced, it wasn't Burton's full vision. Now, he can say that what was started is now finished with this new full-length picture. I'm eagerly awaiting this film. I plan on inviting my mom along, so we can once again enjoy the strange and sweet story of the dog that defied the grave. Who knows, maybe someday there will be a rushed little kid just like me wandering through the Redbox selections, his mother waiting in the car behind him, until suddenly this intriguing black and white animated dog pops up. I hope it will create a sweet moment for him forever, like it did for me.
Watch the trailer for the new "Frankenweenie" full-length movie and let us know if you plan on seeing this film this weekend