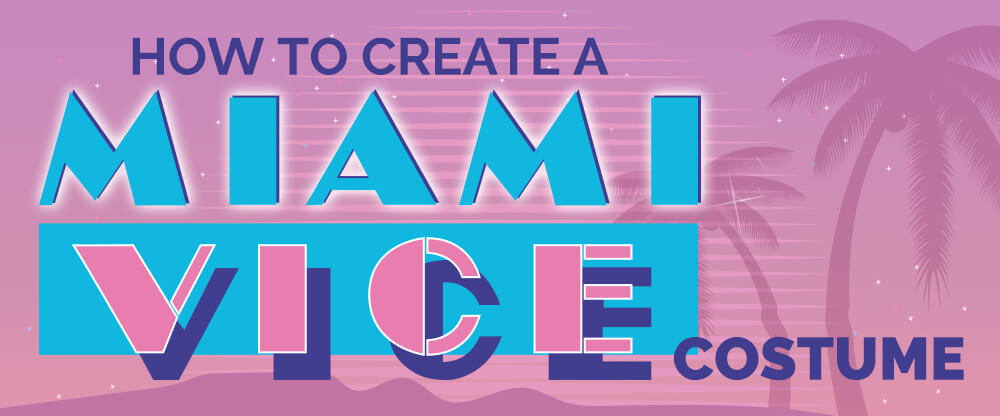 Back in the '80s there was a cop show that brought hip law enforcement to the beaches of Florida long before David Caruso and his zingers. In 1984 Miami Vice hit the airwaves brought to us by a young Michael Mann. The show starred Don Johnson as James "Sonny" Crockett and Philip Michael Thomas as Ricardo "Rico" Tubbs who were cops that set out to take out drug trafficking while new wave music played. The show lasted five seasons and has 111 episodes of Crocket and Tubbs dealing with cases of vicious drug kingpins and fierce prostitutes. Not only did it last a long time but the show had entered into America's popular culture as a staple of '80s television and fashion. The Miami Vice outfits inspired many looks in fashion. So if you're a fan of the classic show or you just want to look your coolest at an '80s themed party, we've got the perfect Miami Vice costumes for you.
Miami Vice Outfit Inspiration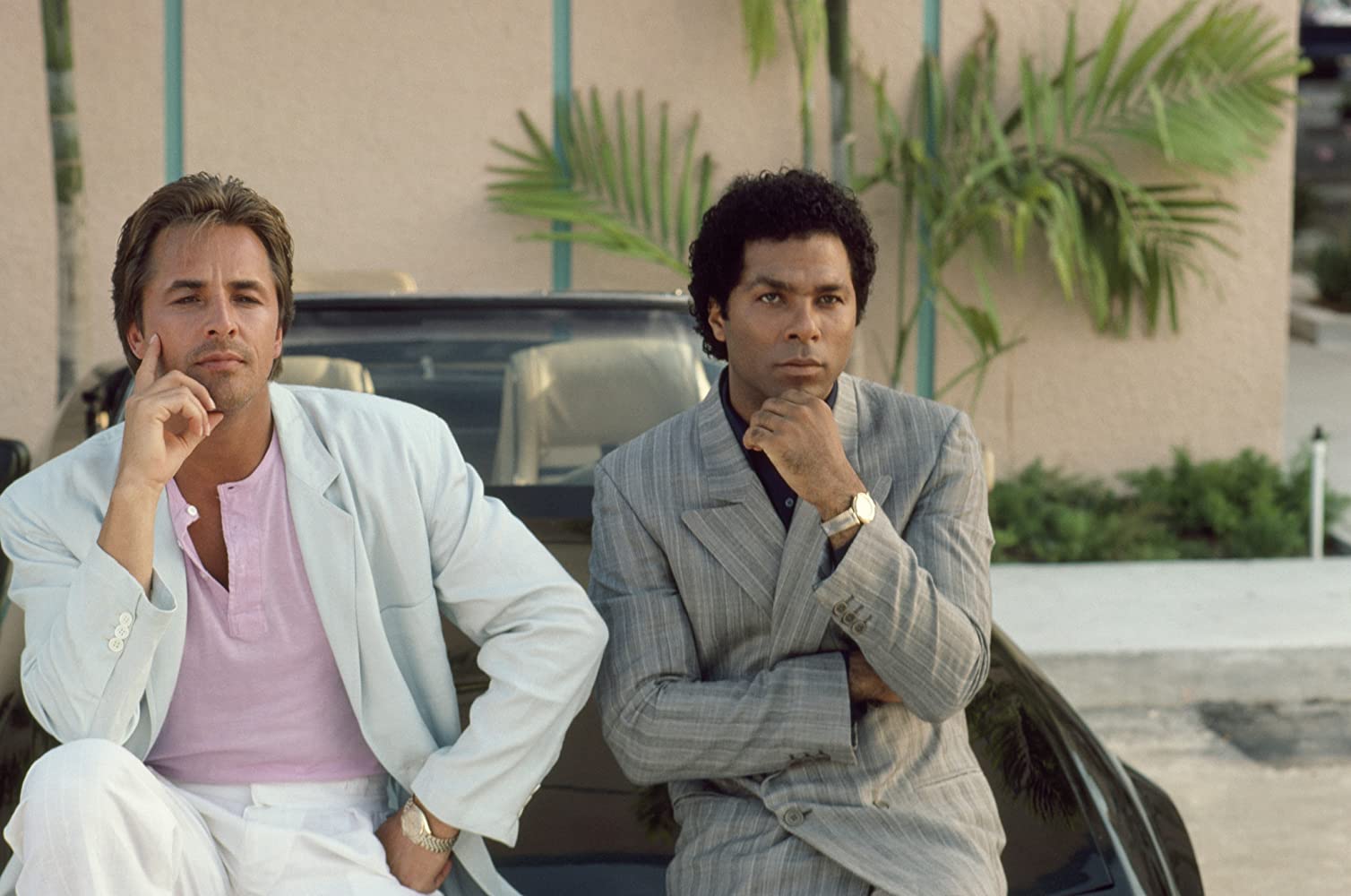 [Source: Michael Mann Productions/Universal Television/IMDb]
"You just gotta keep telling yourself, no matter how hot it gets, sooner or later there's a cool breeze coming in."
DIY Miami Vice Costume Essentials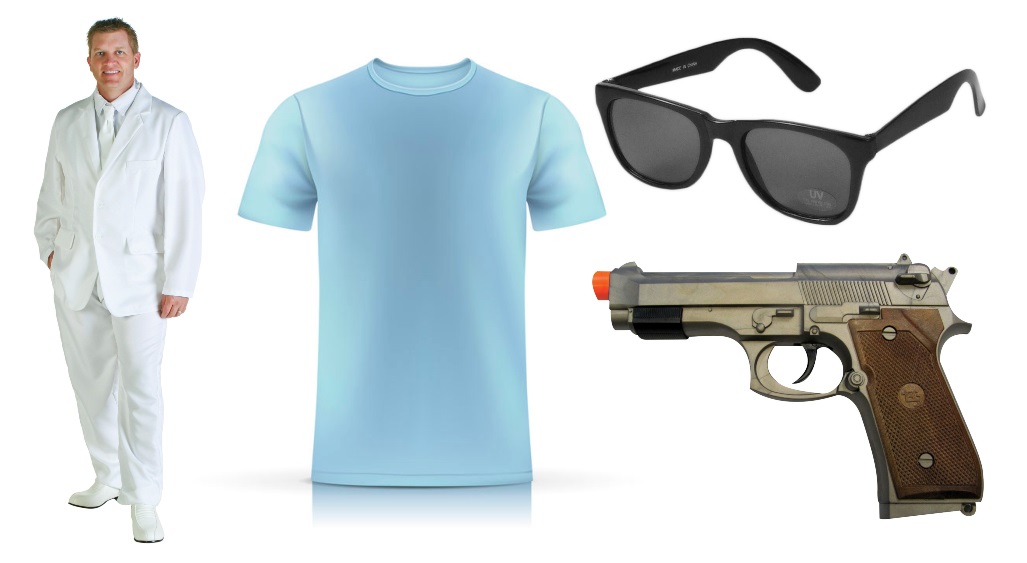 If you're a fan of 80s cop shows, you're going to want to take the opportunity to wear a Miami Vice outfit for Halloween. It's slick, it's chic—and best of all it's an incredibly easy costume to pull off! Simply pair a plain shirt with a white men's suit and you have the bulk of your Miami Vice costume right there. Add some sunglasses and a fake gun and you might just get mistaken for James "Sonny" Crockett.
The Suit You Need to Pull off the Miami Vice Outfit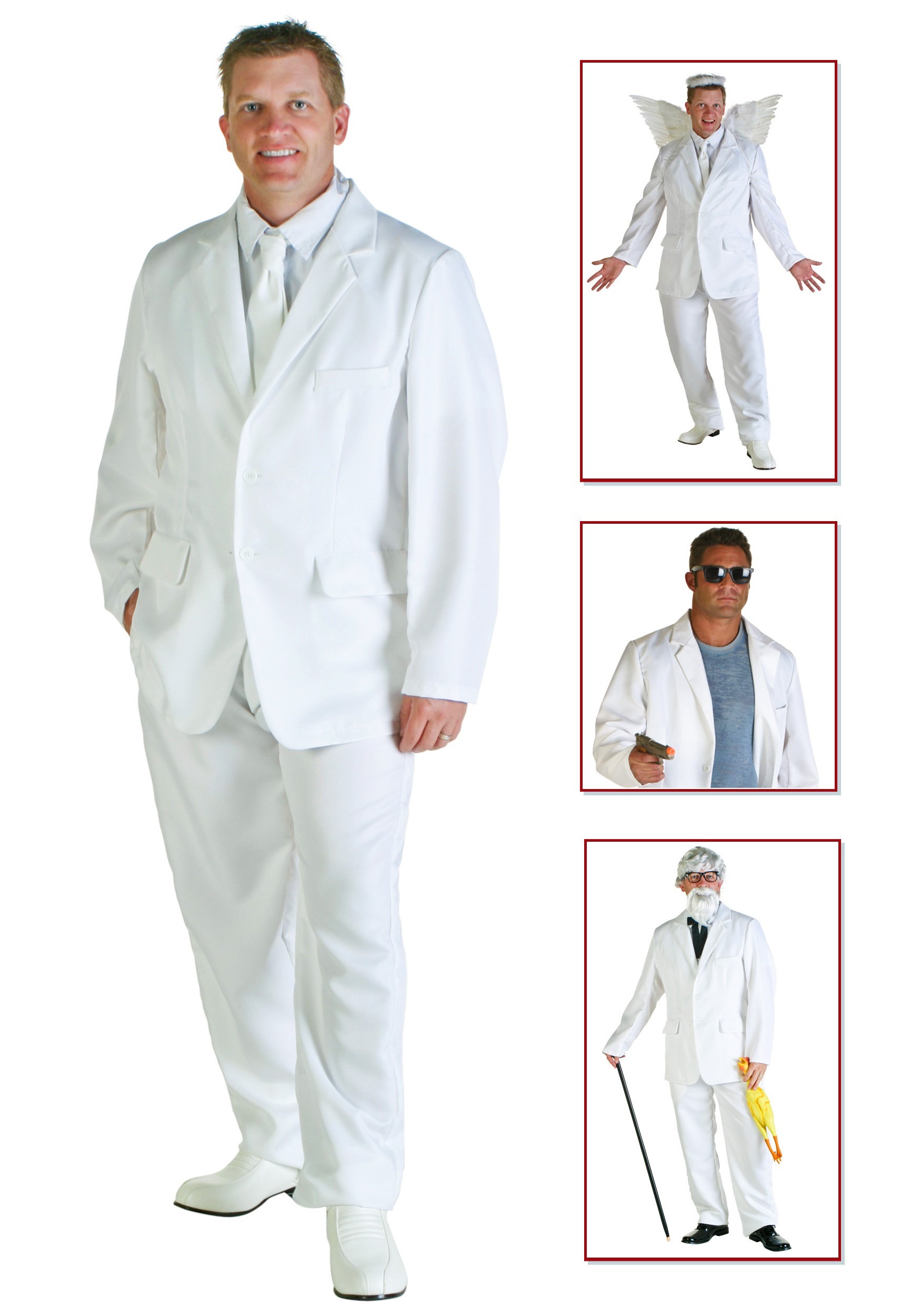 "You gotta know the rules before you break 'em. Otherwise, it's no fun."
The Miami Vice suit is iconic. Sonny had created a style that was huge in the '80s which was a white suit with a t-shirt underneath. You've seen it pop up in "The Wedding Singer" and a flashback episode of Friends even. And we have the perfect white suit for you here and all you need to do is add your own plain t-shirt to get the Miami Vice clothes look down.
Five O'Clock Shadow Makeup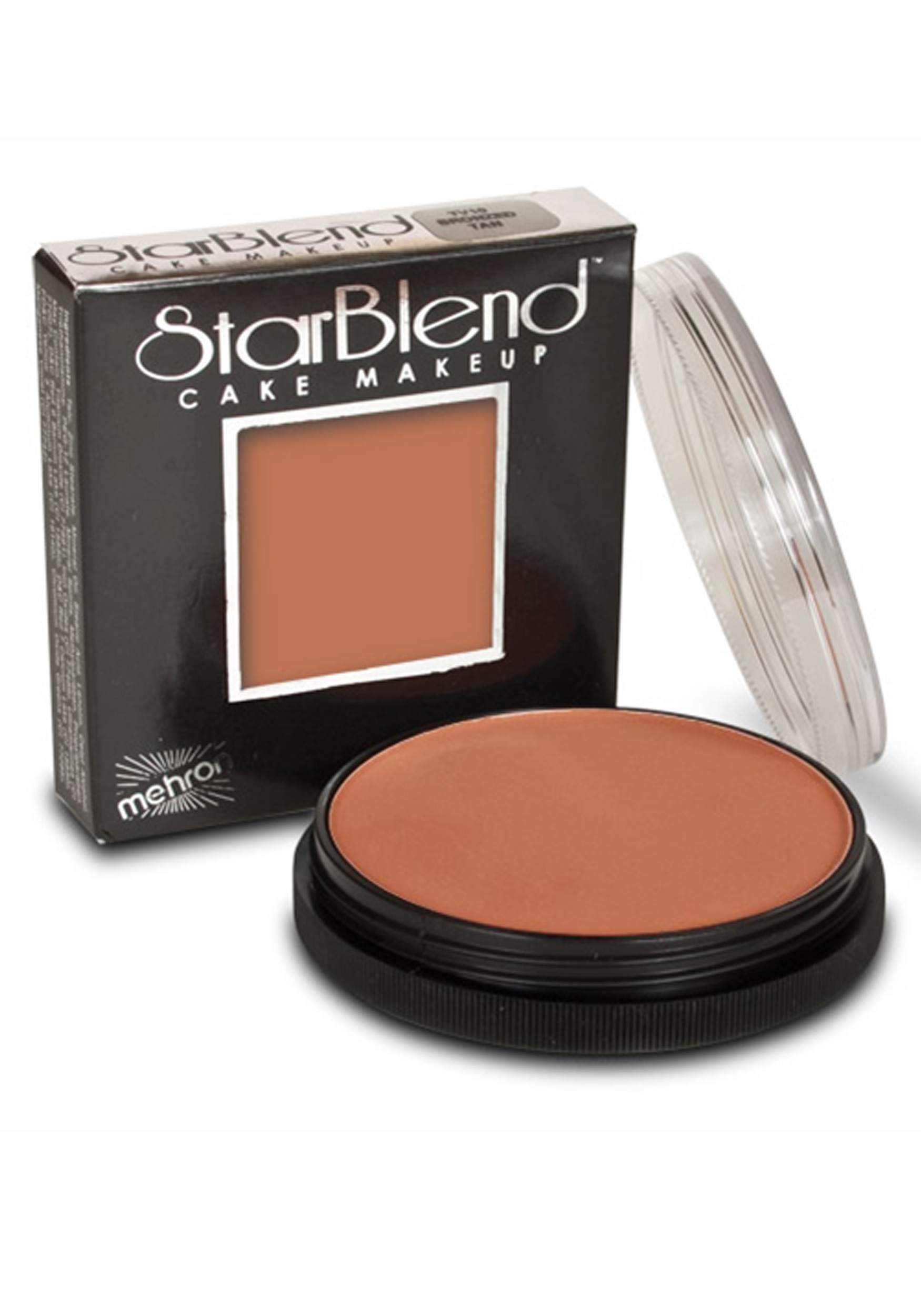 "Vietnam, Cambodia, Colombia, Puerto Rico, Bahamas, Everglades. Bet I've soaked up more swamp than Elvis."
You can of course grow out your own five o'clock shadow but if you don't want to take the work to do so here is a quick trick to get Sonny's signature look. Take some steel wool and put some base makeup on it then pad your cheeks, upper lip, and chin and you'll have an instant five o'clock shadow.
The Sunglasses for Your Miami Vice Costume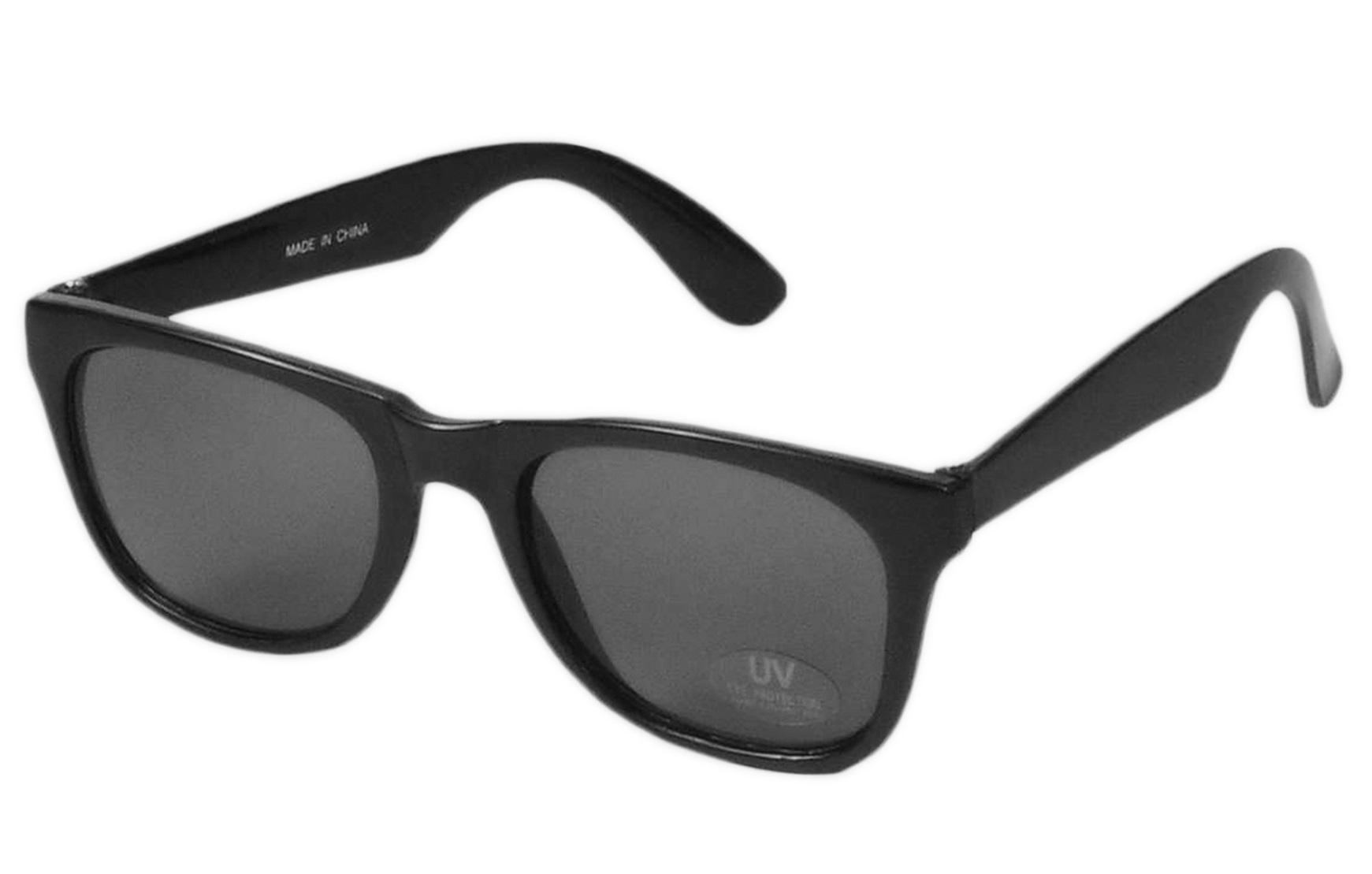 "The secret to success, whether it's women or money, is knowing when to quit. I oughta know: I'm divorced and broke."
Crockett made busting bad guys in shades cool long before C.S.I. Miami gave it go. So for those bright Florida days we have these Blues Sunglasses to protect your eyes while you protect the public.
The Prop Gun to Pull it Together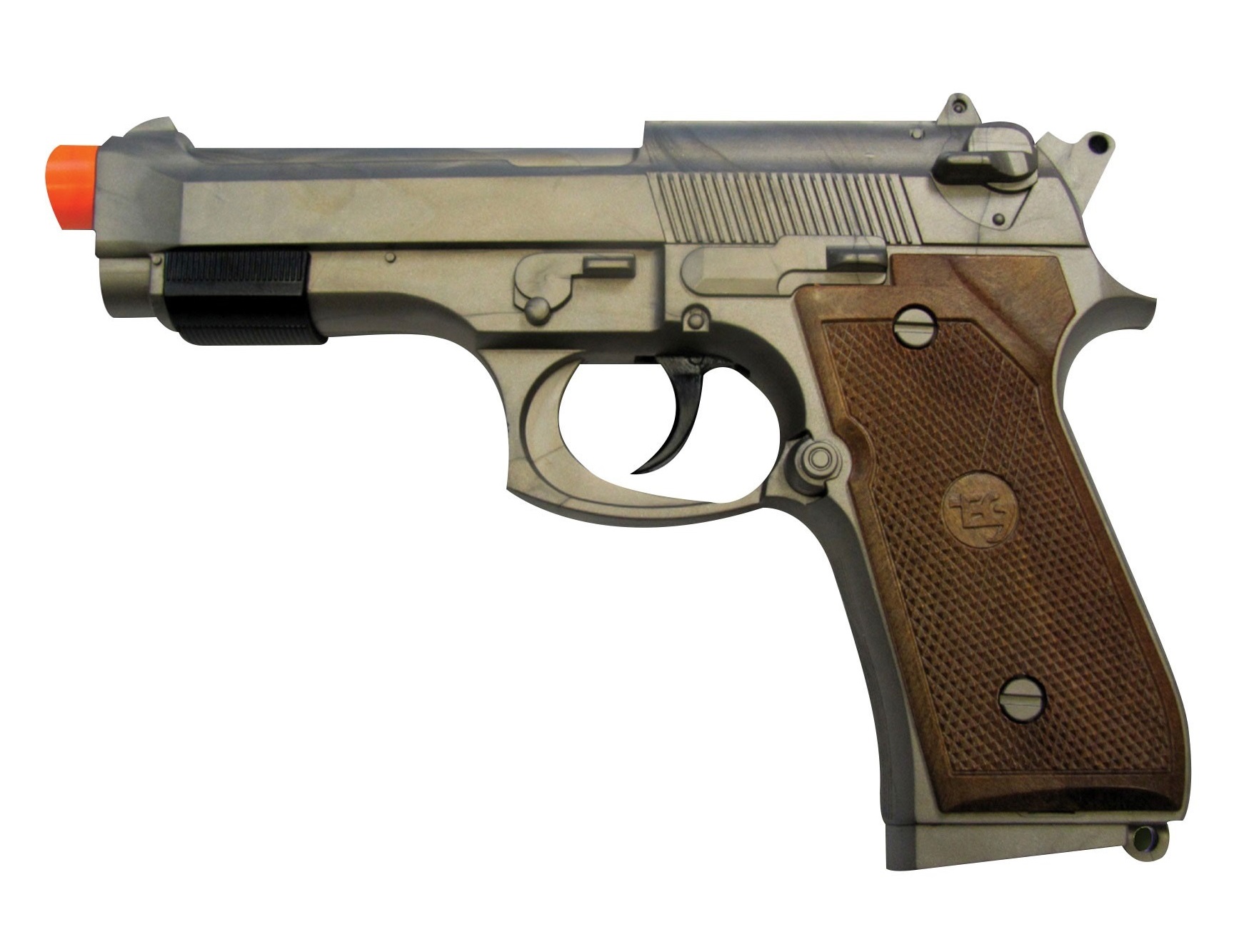 "The better you get at this job, the more dangerous it becomes."
How are you going to bust Miami drug lords unarmed? You can use any of our great cop gun accessories but with this Desert Storm Pistol you'll be set to hit streets and make those criminals pay.
You'll have the Crockett look down with all these elements. And if you're looking for a Tubbs costume just do the same thing as Crockett's but with a different color suit costume and short Afro wig. This costume is perfect to be worn at your next '80s themed party or for just lounging around on your houseboat with your alligator Elvis.