Are you looking for a Halloween costume that your average college student today wouldn't recognize? You are in luck with these sweet 90s costumes! (Yes, sorry, go ahead and take a moment to acknowledge how long ago the 90s were).
Spice Girls Halloween Costume
First off, let's talk about the Spice Girls. Between the Olympics and their upcoming musical, they're making a comeback! Do you have four friends? Do you all embrace Girl Power? Then this is the costume set for you. Which of the five will you be? Your choice says a lot about you, so choose wisely! And make sure you bring your best platforms.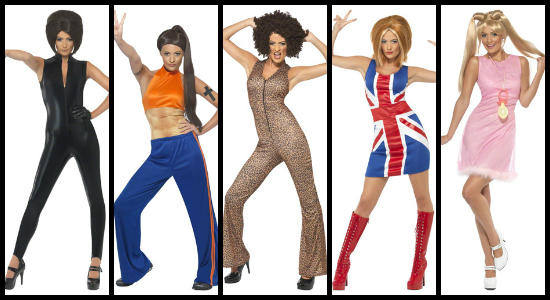 (Posh Power / Sporty Power / Scary Power / Ginger Power / Baby Power)
Garth and Wayne Halloween Costume
Party on! Just add the T-shirts, flannels, and jeans you've had lying around since the 90s. Don't forget your Wayne's World baseball cap! Find one online, or you can make one with a white paint marker and a plain black cap.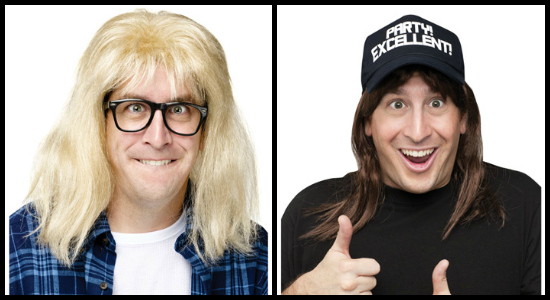 (Garth Algar / Wayne)
Spartan Cheerleaders Halloween Costumes
Who's that Spartan in my teepee? It's you! Get ready to bring inappropriate levels of enthusiasm to any Halloween party with these Saturday Night Live Spartans costumes!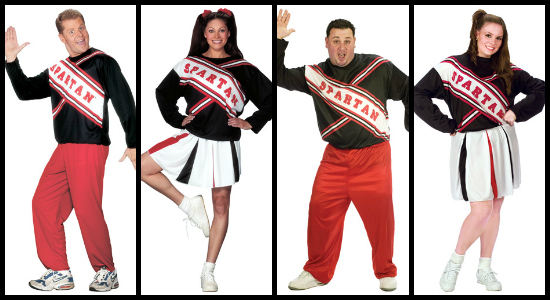 (Men's / Women's / Plus Size Men's / Plus Size Women's)
Simpsons Halloween Costumes
Are Homer and Marge the most famous TV couple? They're definitely the longest running, and now you can bring a little piece of them to your Halloween party. The Homer costume includes a totally creepy mask but does not include donuts or beer, sadly. Marge includes a dress, pearls, and, of course, a huge blue wig. Bring the party with you with this sweet Duffman costume or Sexy Duffwoman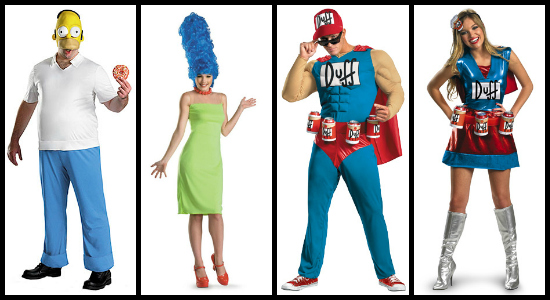 (Simpons Costumes / Duffman / Sexy Duffwoman)
Dumb & Dumber Halloween Costumes
Looking for something classy for this Halloween? How about Harry and Lloyd's sweet blue and orange tuxes? Complete the look with a headless parakeet and a dog-shaped van (for the extremely committed.)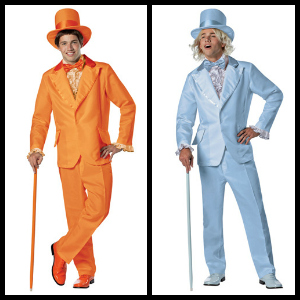 (Lloyd Orange Tuxedo / Harry Blue Tuxedo)
Baywatch Halloween Costumes
These costumes are great if you have a lot of self-confidence and plan to spend Halloween in a warm climate. Be careful, though, because they're so realistic you might be called upon if there's a crisis at sea!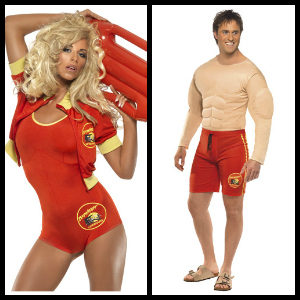 (Sexy Baywatch Lifeguard Costume / Men's Baywatch Lifeguard Costume)
Power Rangers Halloween Costumes
Go go Power Rangers! Do do do do do doooo, yeah, you know that's going to be in your head for awhile. If you are the coolest guy in school you should be the Red Ranger for Halloween. If you are the prettiest girl in school you should be the Pink Ranger. End of story. These costumes are also useful in cold climates because you can fit a whole snowsuit under them.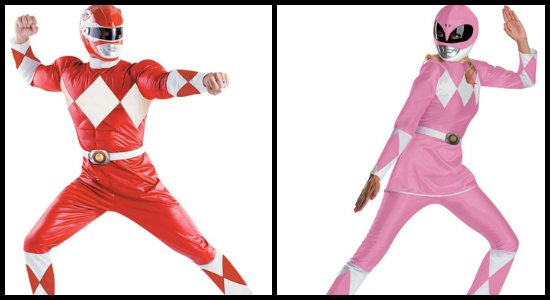 (Red Power Ranger / Pink Power Ranger)
TMNT Halloween Costumes
You wanna be a color-colored superhero for Halloween, but not a Power Ranger? How about something more reptilian? Look no further than the Teenage Mutant Ninja Turtles! This costume idea can be as involved or as low-key as you'd like. Not really feeling Halloween, but want something vaguely costumey? How about a Ninja Turtle T-Shirt? Or, if you are looking for something a little more flashy, why not try a Ninja Turtle dress? Complete those looks with a turtle shell backpack or the Ninja Accessory Kit! If you're not shy about committing to the Ninja Turtles, there are also full-on turtle costumes available.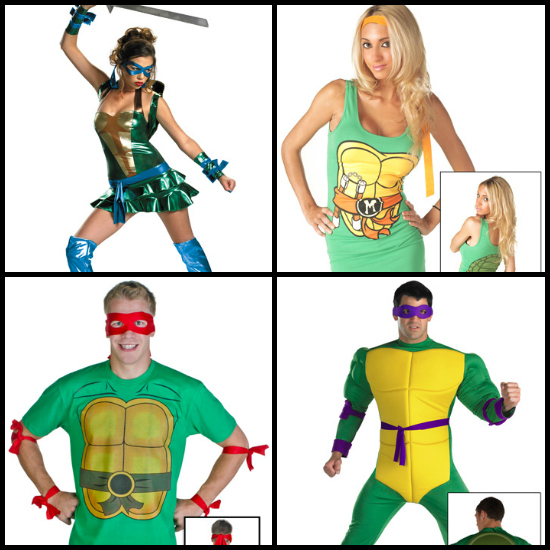 (Sexy Leonardo Ninja Turtle Costume / Michaelangelo Tank Dress / Men's TMNT T-Shirt / Men's Donatello TMNT Costume)
Waldo Halloween Costume
Wait, where did that Waldo costume go? I swear it was just here. Oh well, I imagine it'll turn up sooner or later. If you know a girl with a red trench coat and hat, Carmen San Diego can be your date!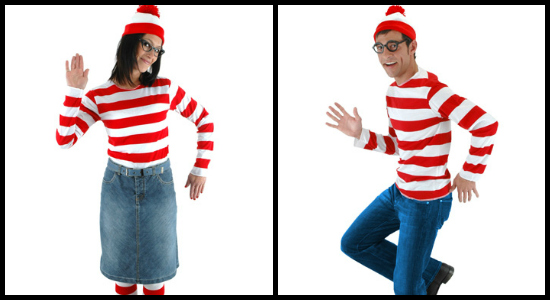 (Wenda Costume / Where's Waldo Costume)
Daria and Jane Halloween Costume
Can't muster a lot of enthusiasm for Halloween? That's fine, neither can Daria Morgendorffer. Actually, she has trouble mustering enthusiasm for most things. Pair some of our black combat boots with a red blazer and black bob wig and go as Jane Lane for a great group costume for two.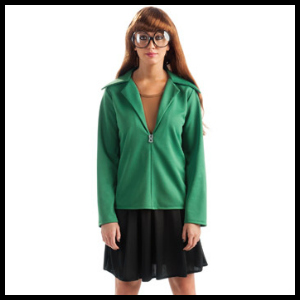 Daria

Renata Sancken is a staff writer for HalloweenCostumes.com. This fall she will be kickin' it old-school with a 90s throwback costume from one of her favorite MTV shows.