Oh, the weather outside is frightful, but the beach is so delightful! Christmas in July events often mimic their winter counterparts, but with a warm-weather twist. You may see Santas in shorts and sunglasses and typically busy elves lounging by the pool with a cold drink. If you're looking for fun Christmas in July costume ideas, we'll share some of our favorites with you!
The exact origin of Christmas in July is difficult to pinpoint as there were small events and a girls' camp celebration in its early history. However, a 1940s Hollywood movie called Christmas in July helped introduce the idea to the masses. Since then, there have been Christmas in July events all over the United States and the world! Some countries in the Southern Hemisphere have taken part in Midwinter Christmas events to take advantage of their colder months. (Australia, South Africa, and Brazil, to name a few!) Whether you're having a summery Christmas celebration or something a little more temperate, here are some of our favorite costumes for Christmas in July.
Christmas in July Accessories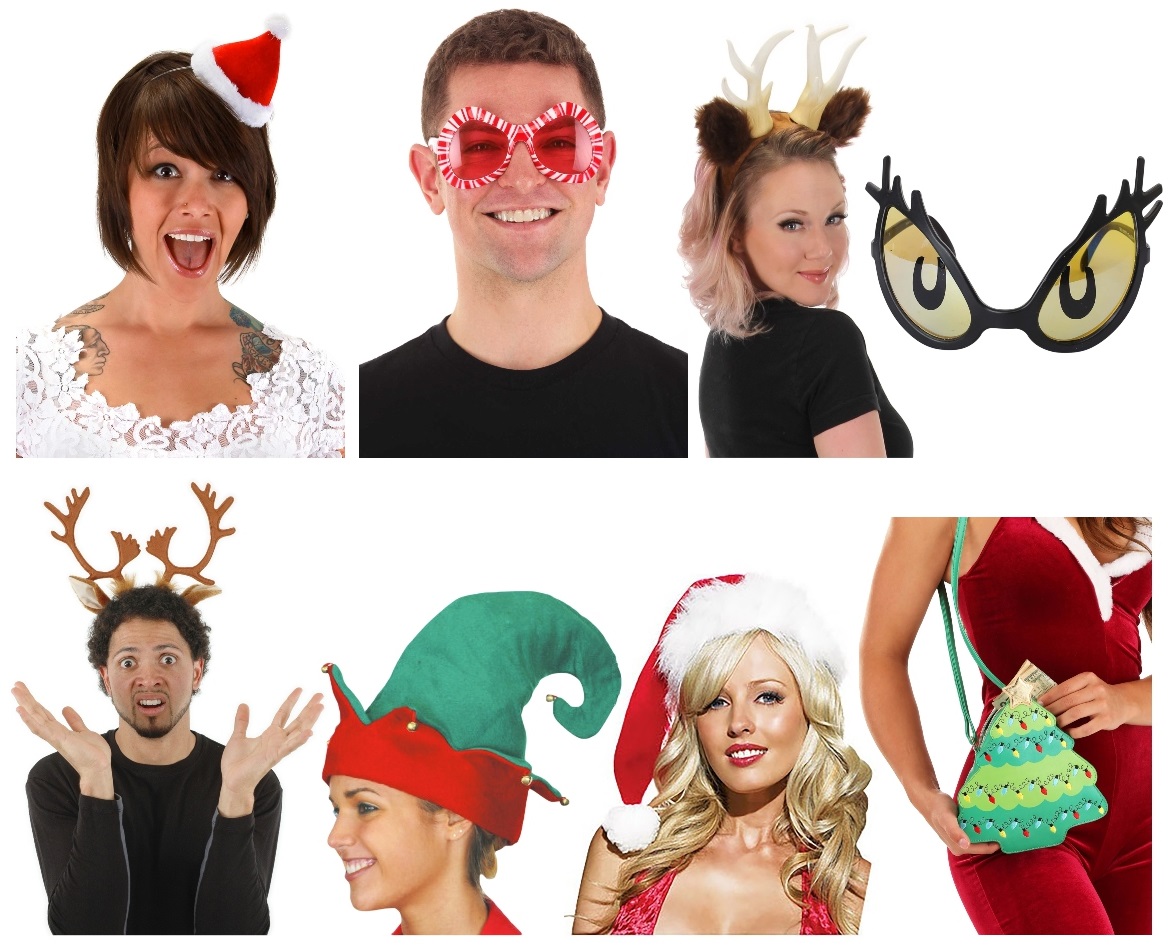 We get that Christmas in July can be a bit warmer in many climates, and not everyone wants to be running around in velvet Santa Suits and knitted Christmas sweaters. Whether you're having a balmy Christmas in July or a cooler one, you can never go wrong with Christmas accessories! Wear something silly on your head, such as an elf hat or a pair of reindeer antlers. Or, beat the summer heat in Christmas sunglasses. However, it's hard to beat a classic Santa hat no matter the time of your Christmas celebrations!
Santa Costumes for Christmas in July
Some Christmas in July celebrations may include a proper Santa in a full Santa suit, but sometimes it's just too hot for a plush costume. Short-skirted sexy Santa dresses and other sexy Santa costumes are fabulous for sporting in warmer weather. You also have the option to wear a printed Santa t-shirt and hat, perhaps opting for shorts over the included pants. If you really want it to feel like a full-blown Christmas party, add a Mrs. Claus costume to pair with your Santa for the complete experience.
Elf Costumes for Christmas in July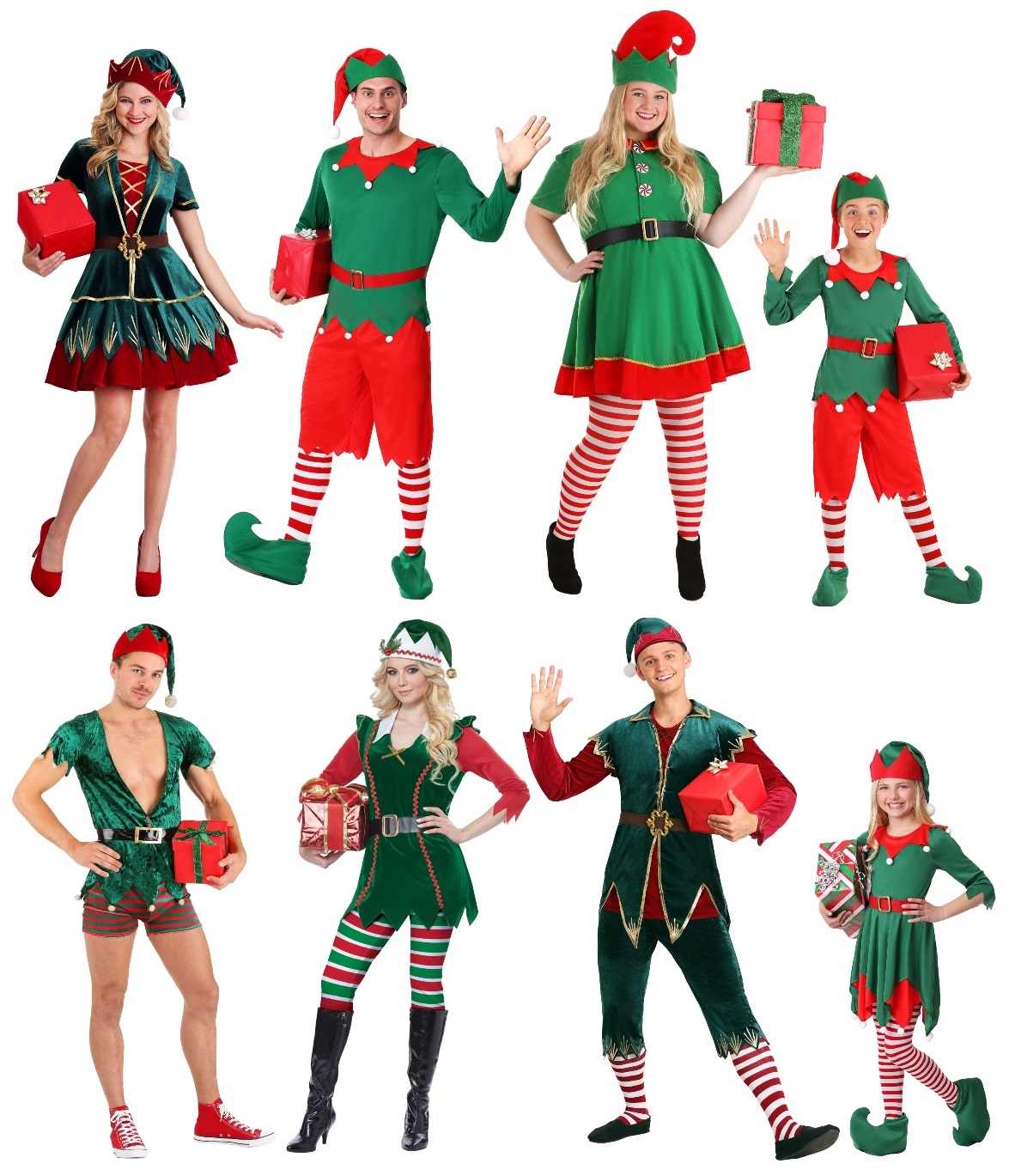 Do you have an elf present to hand out Christmas gifts at your family celebrations? Some families have a tradition of an elf heading out everyone's presents on Christmas, so why not pass the tradition on to Christmas in July? We have a collection of elf costumes for all sorts of weather, which you can dress up or dress down for your individual needs. Swap underneath pants and long sleeves for shorts and tank tops, or keep the candy cane-striped stockings on. Not only do we want you to have a good time, but we'd also prefer it if you were comfortable!
Snowman Costumes for Christmas in July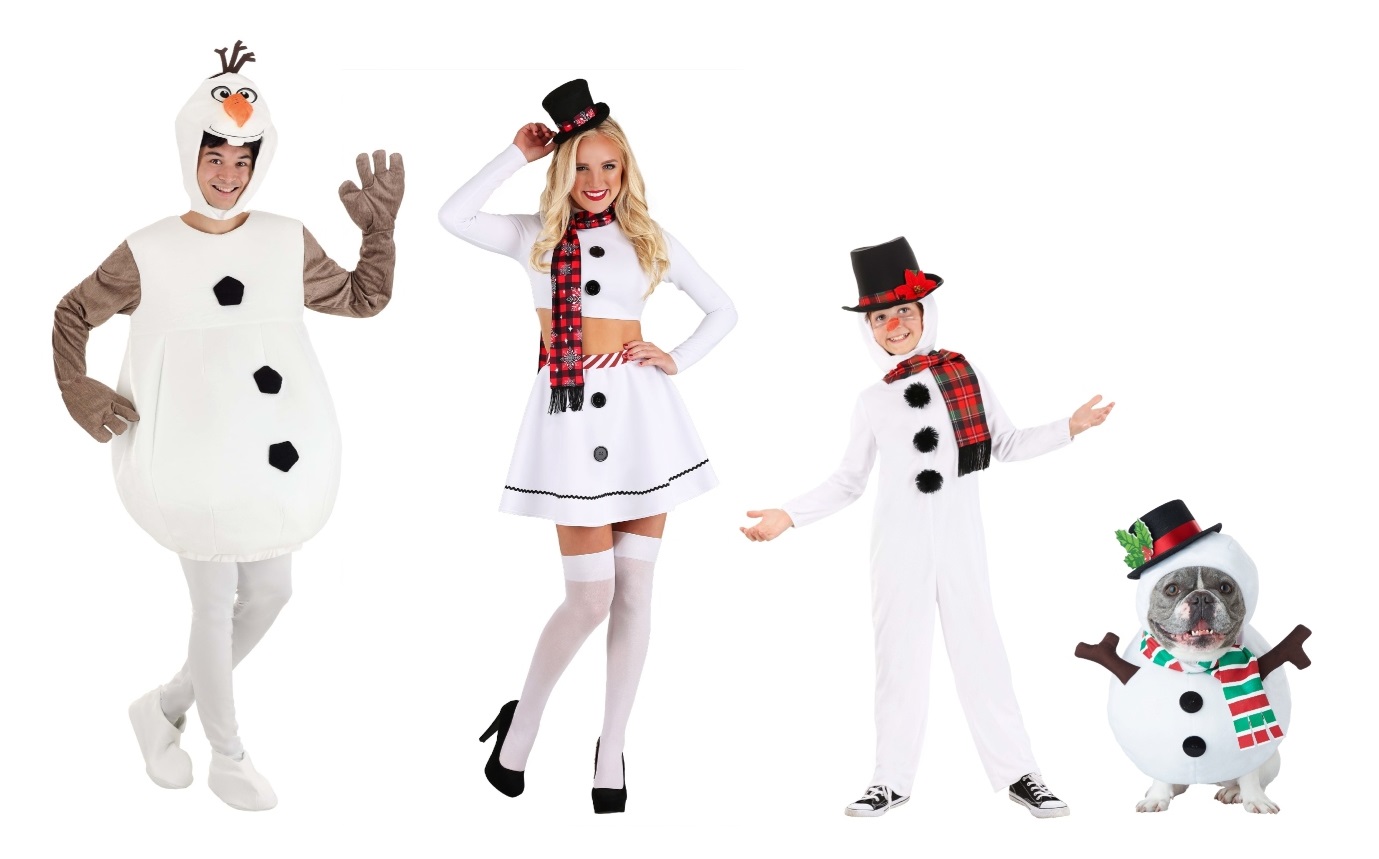 You may or may not have snow around in July, but you can still wear silly snowman costumes! Be the life of the party in an inflatable snowman costume, or chill out with the piggyback snowman. Even your pup can get in on the fun with this Christmas pet costume. If you find that you can't make your own snowmen, wear them! Or, perhaps just make a few sandmen on the beach. Sand angels, anyone?
Christmas Tree Costumes for Christmas in July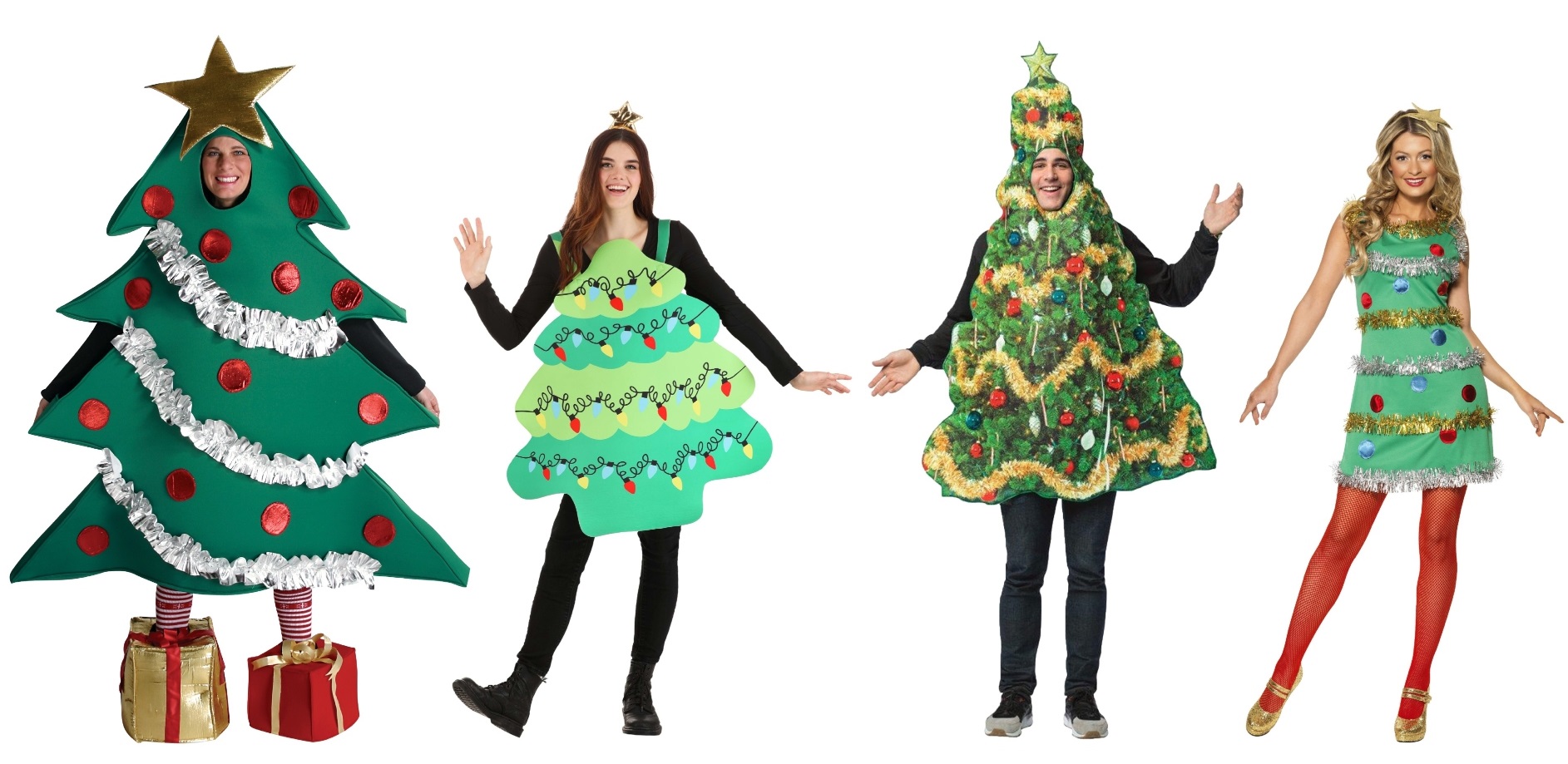 Is it really a Christmas celebration without a Christmas tree? If you don't have access to an evergreen, just be the tree with one of these Christmas tree costumes! We love how silly these adult Christmas costumes are, but how cute is the girls' Christmas tree dress? Honestly, she can have an extra gingerbread cookie, and we wouldn't bat an eye.
Christmas Movie Costumes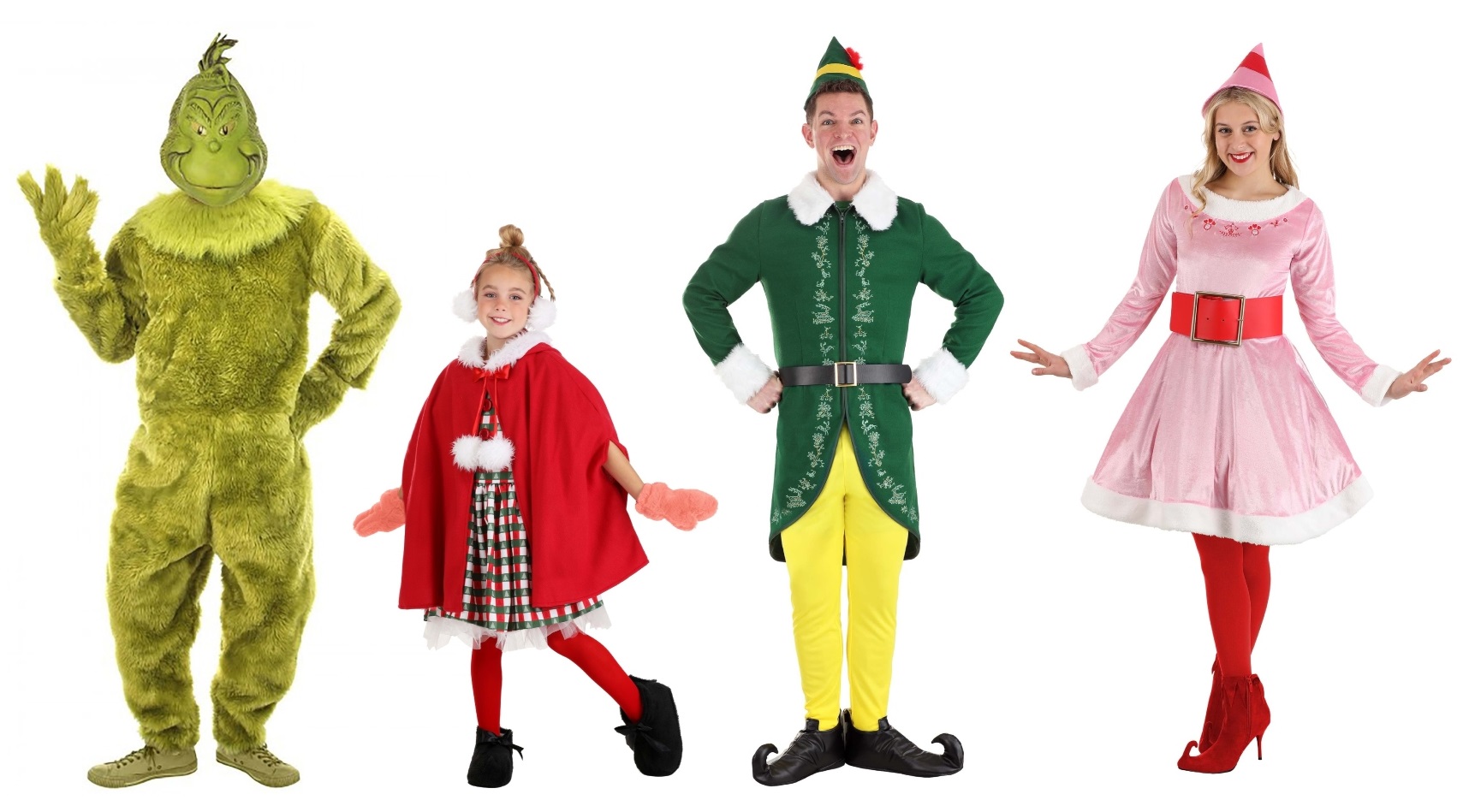 Fill your Christmas in July party with your favorite Christmas movie antics with these character costumes! Steal the holiday punch in a Grinch costume, or spread holiday cheer as Buddy the Elf. We're sure that your party guests will have a blast! Also, make sure to have a good snack table if you're planning on watching holiday movies.
Sexy Christmas Costumes for Christmas in July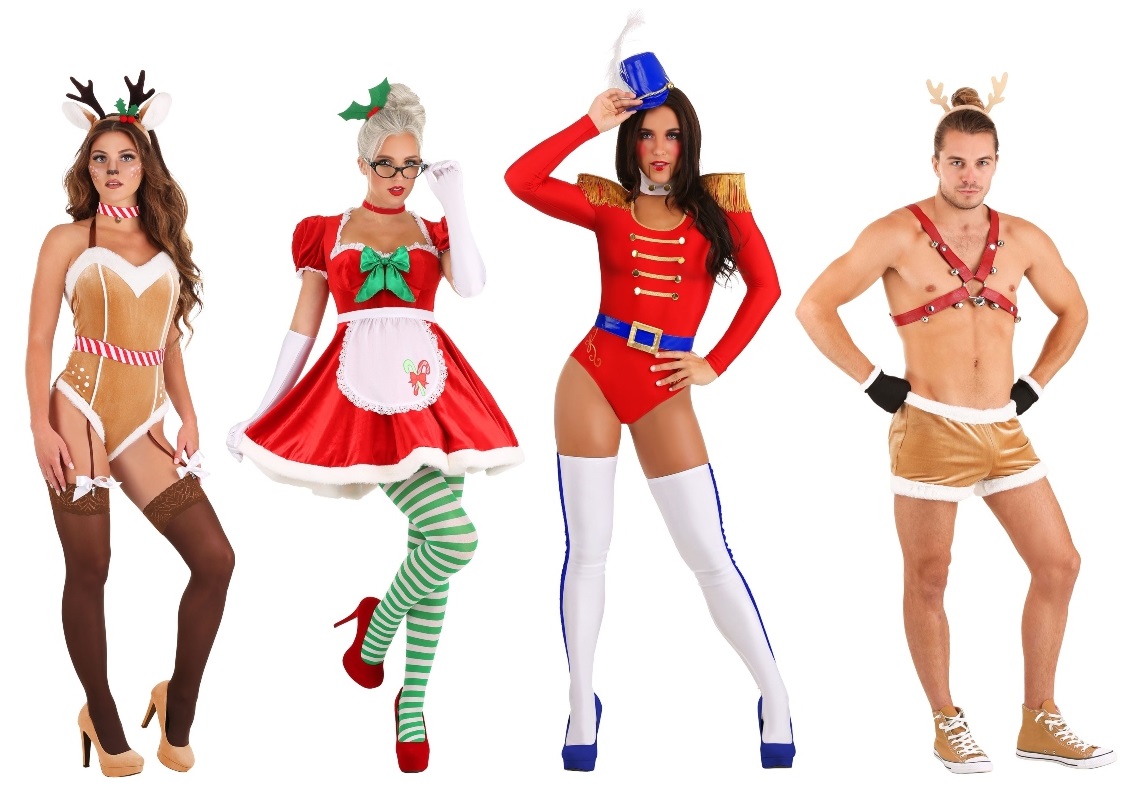 For those of us in warmer July climates, it may feel good to bare some skin in the summer heat. Spice up your Christmas in July party with these sexy Christmas costumes for adults! We love these sexy reindeer costumes for women and men, and how cute is the Mrs. Claus costume? If you're feeling nutty, dress as a sexy nutcracker and use makeup to add the jaw lines to your face. You're sure to catch the spotlight at the party!
Other Costumes for Christmas in July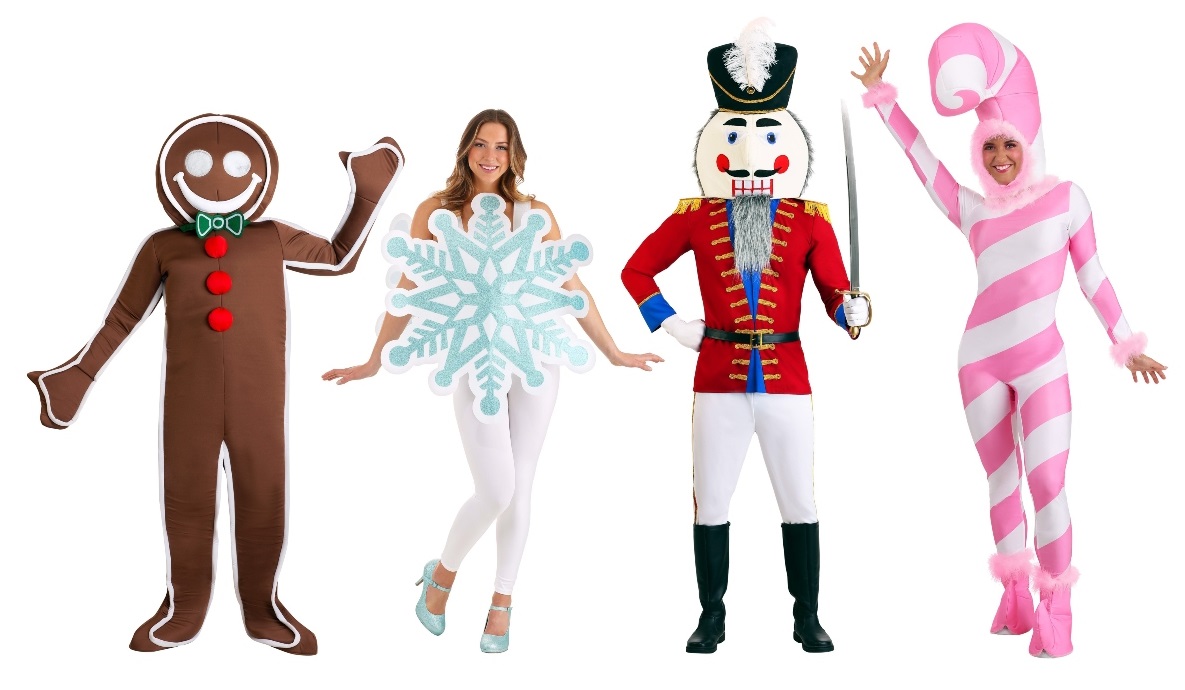 We know that Santa Claus, elves, and snowmen are typical costumes for Christmas, but don't sleep on any of these unique Christmas in July costumes! We can't resist a good gingerbread man, and even if you're not getting any snow, you can make it feel more like the Christmas season with a shimmering snowflake costume. Even candy canes and nutcrackers can bring some holiday cheer to your Christmas in July party.
Ugly Christmas Sweaters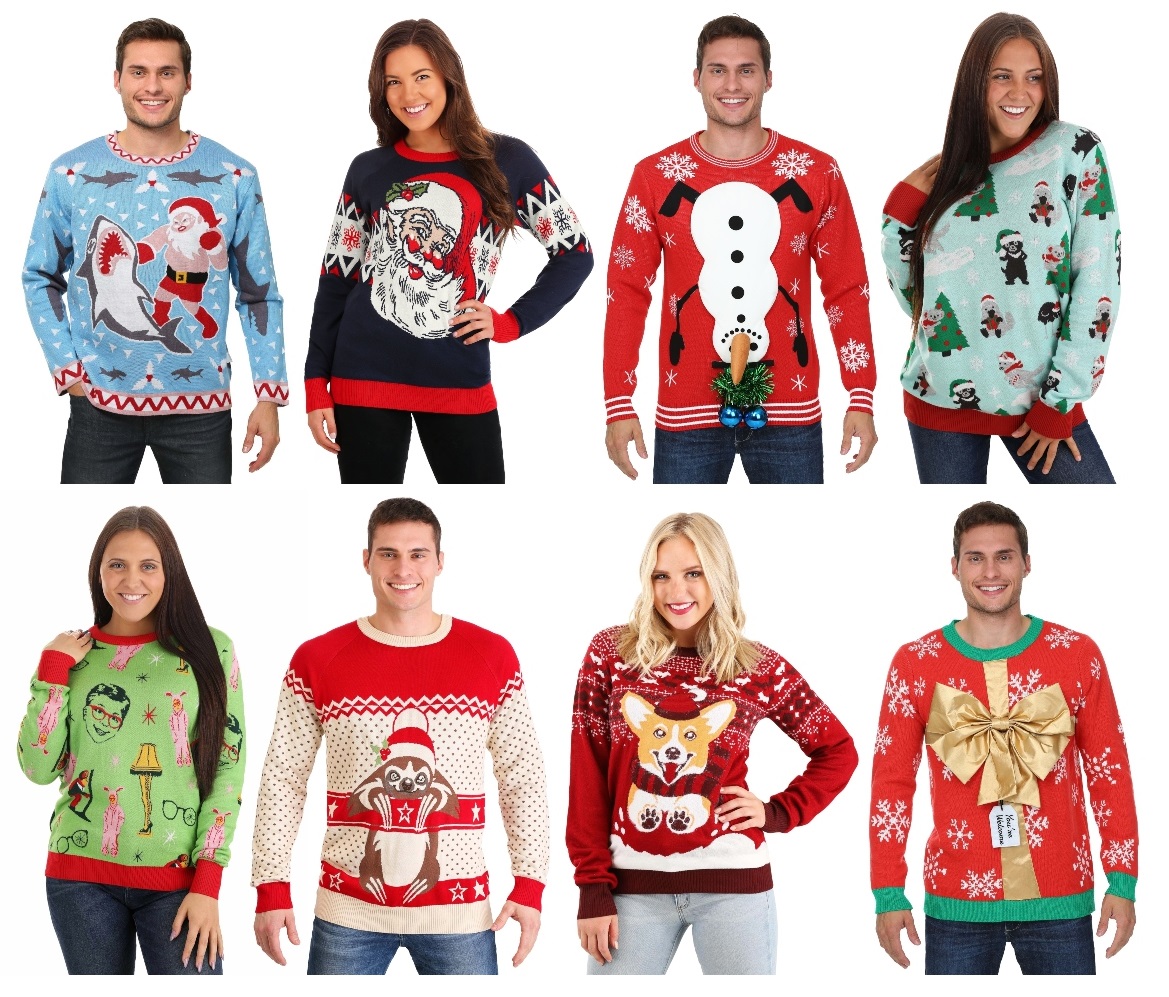 Is it even Christmas without some ugly Christmas sweaters? Okay, so mileage may vary on this one, but we have ugly Christmas sweaters of all kinds! Cute, pop culture, maybe even some that are a bit silly? We got 'em!
Christmas in July Decorations

What's a Christmas celebration without some Christmas decorations? While you might not decorate an entire Christmas tree or litter your yard with Christmas cheer, some simple statement pieces will help to make it look like Christmas (in July) is here! Put out a large lawn inflatable or two, or hang some Christmas decorations on your door. Maybe you're just looking for a few items to keep inside, such as a nutcracker or a ceramic light-up tree.
Are you ready to celebrate Christmas in July? How do you like to ring in the midway-to-Christmas season? Gingerbread cookies and eggnog? Ugly Christmas sweaters? Let us know some of your favorite ways to celebrate in the comments! We hope you have a very merry mid-holiday season.