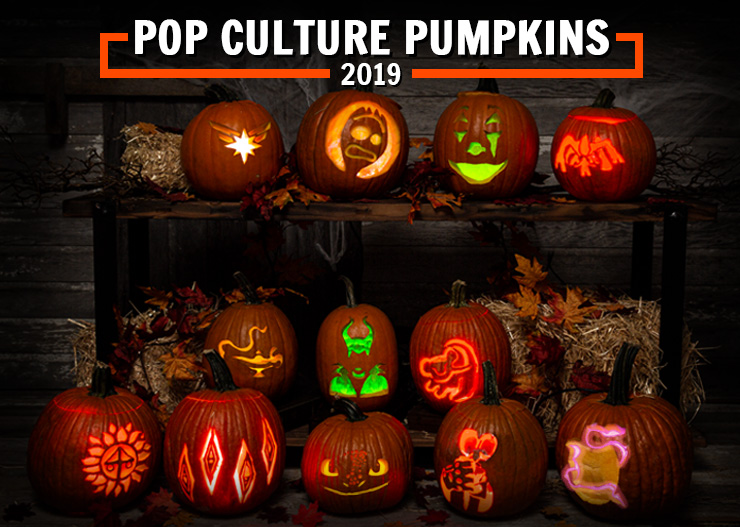 Are you tired of carving a pair of triangle eyes and a jagged mouth into your pumpkin every Halloween? Are you looking for some easy pumpkin carving stencils that are relevant for 2019? Then you'll want to check out these jack-o'-lantern designs! We have some free pumpkin stencils for kids, as well as some more adult designs featuring icons from several of this year's horror movies. Whether you're looking for Disney pumpkin ideas or something a little more sinister, we think you'll enjoy these 2019 pumpkin carving ideas.
All of our pumpkin stencil ideas are free to download and print. Easier pumpkin stencils for kids include Captain Marvel, The Lion King and Aladdin. They have minimal areas of scraping, and easy-to-cut out designs that keep most of the pumpkin intact. Other cool designs feature pumpkin carving ideas from Stranger Things, Us, Maleficent and Midsommar. More advanced pumpkin templates will have a mixture of areas to scrape and cut, and they use more of the surface of the pumpkin. With a collection of twelve different Halloween pumpkin stencils featuring varying degrees of difficulty, every member of your family can find a carving design that works for them.
Click links below the pumpkin photos for the free printable pumpkin stencils
Stranger Things Mind Flayer Pumpkin Stencil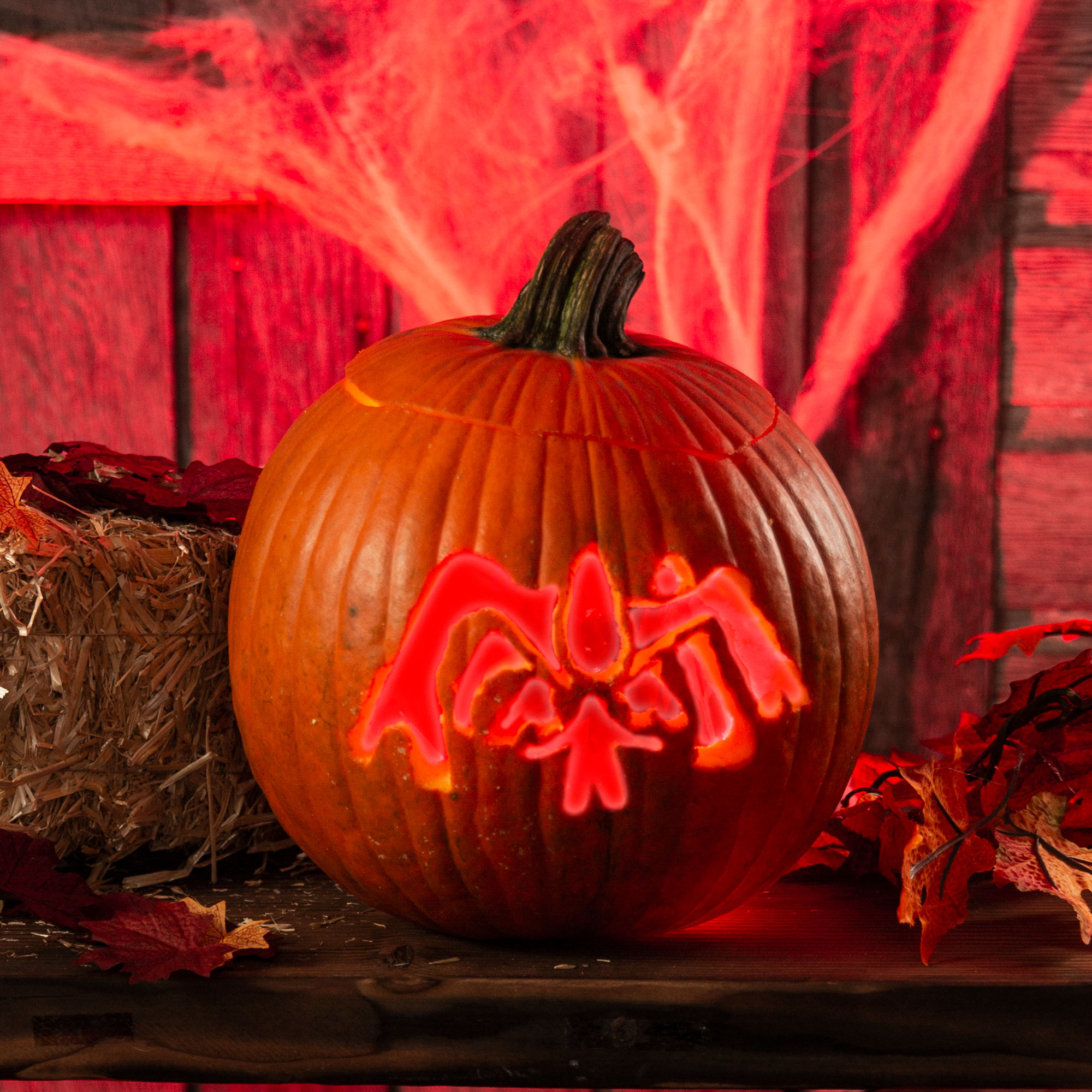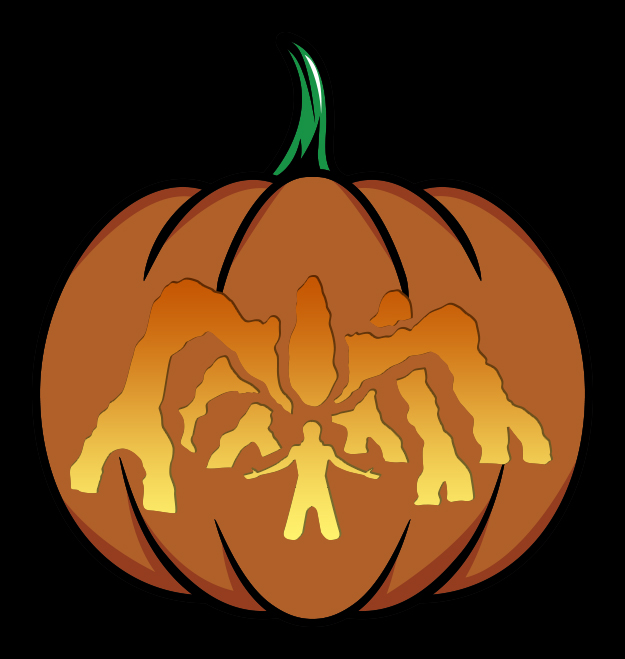 I'm sorry.
Captain Marvel Logo Pumpkin Design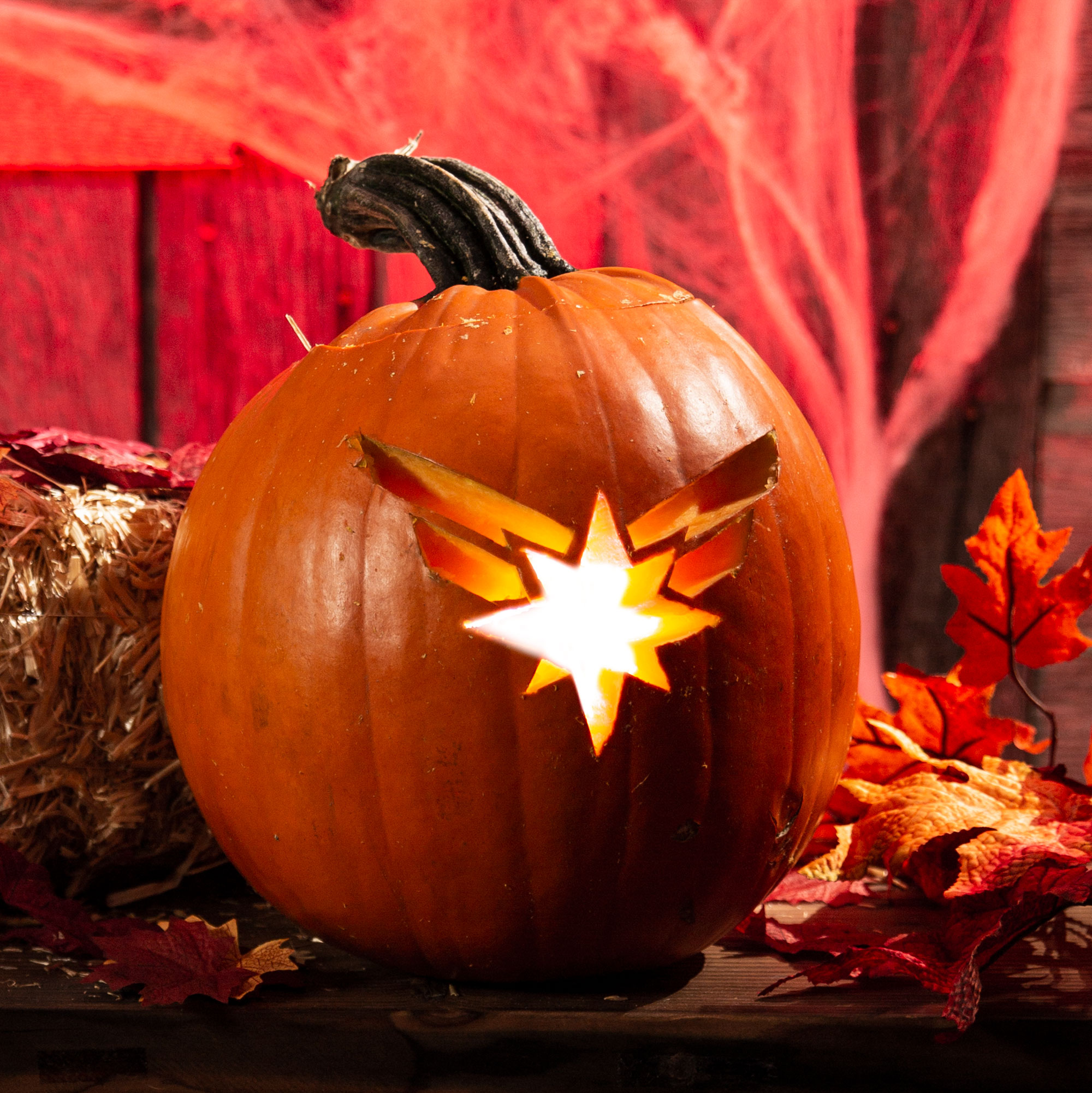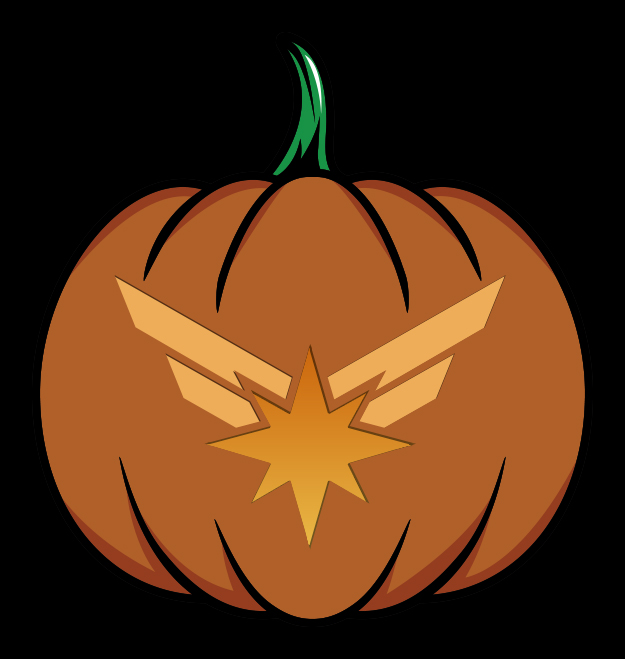 Higher, further, faster, baby.
The Joker Pumpkin Carving Stencil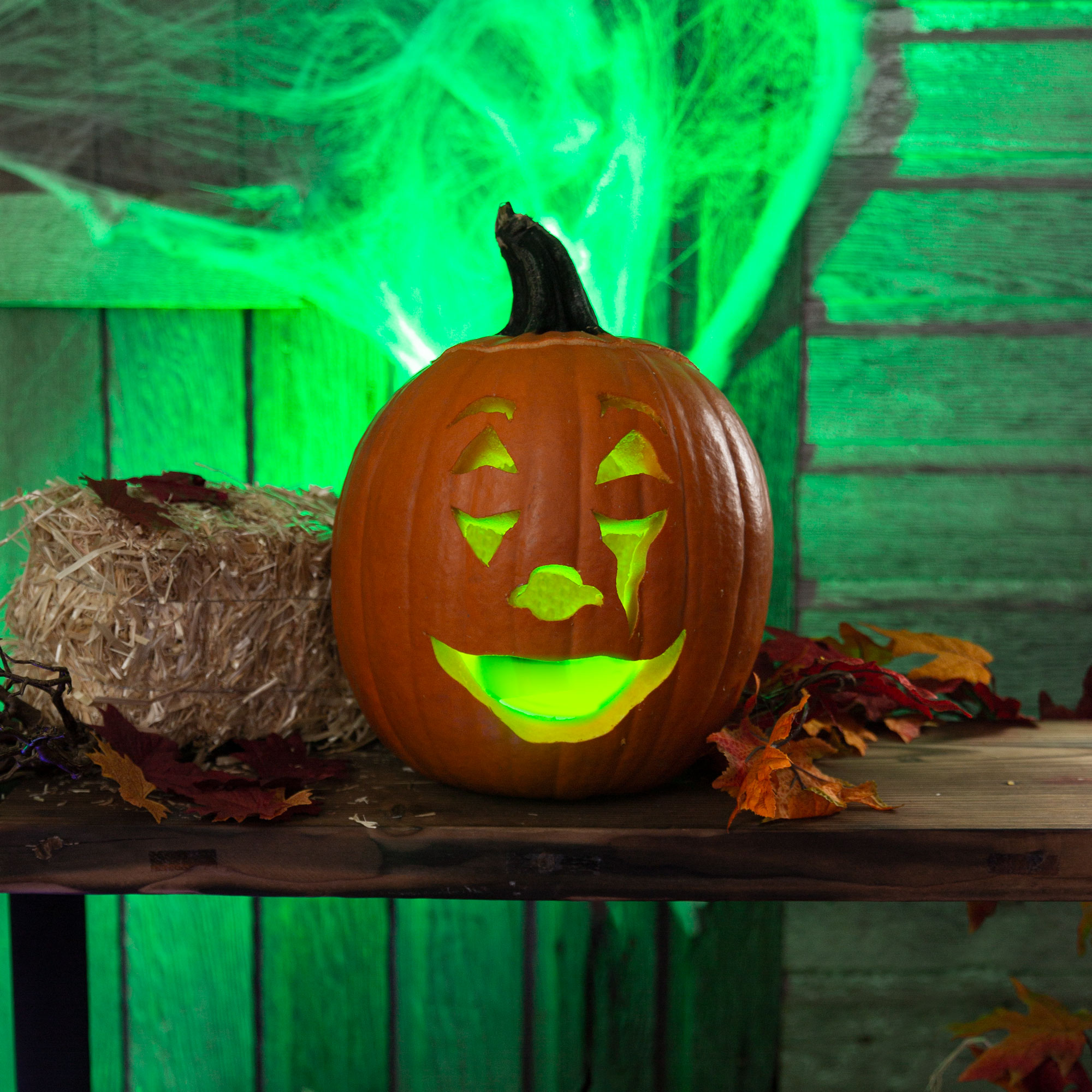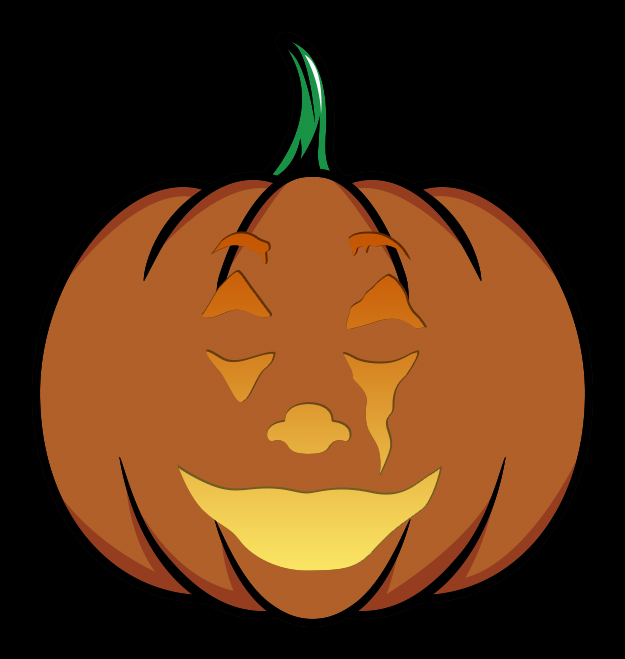 I used to think that my life was a tragedy, but now I realize, it's a comedy.
Maleficent Pumpkin Stencil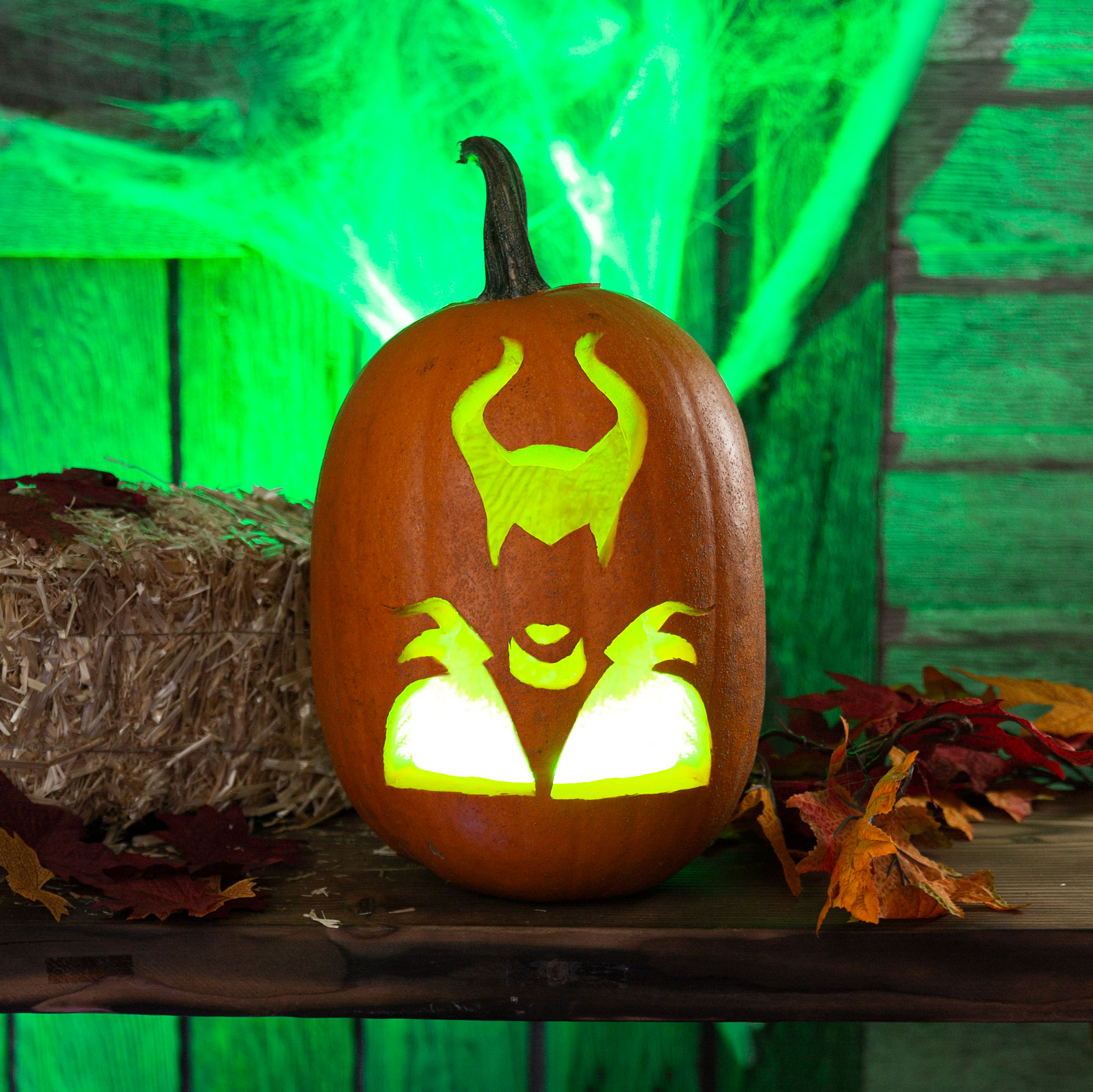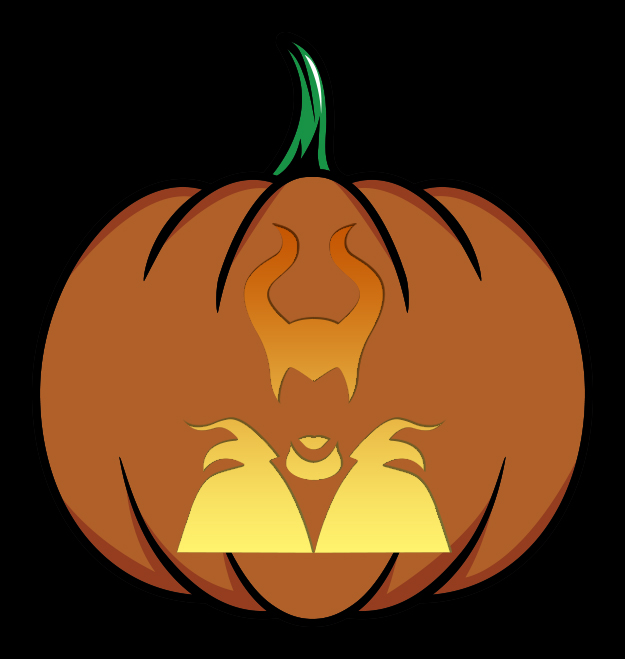 Humans are hilarious.
The Lion King Pumpkin Design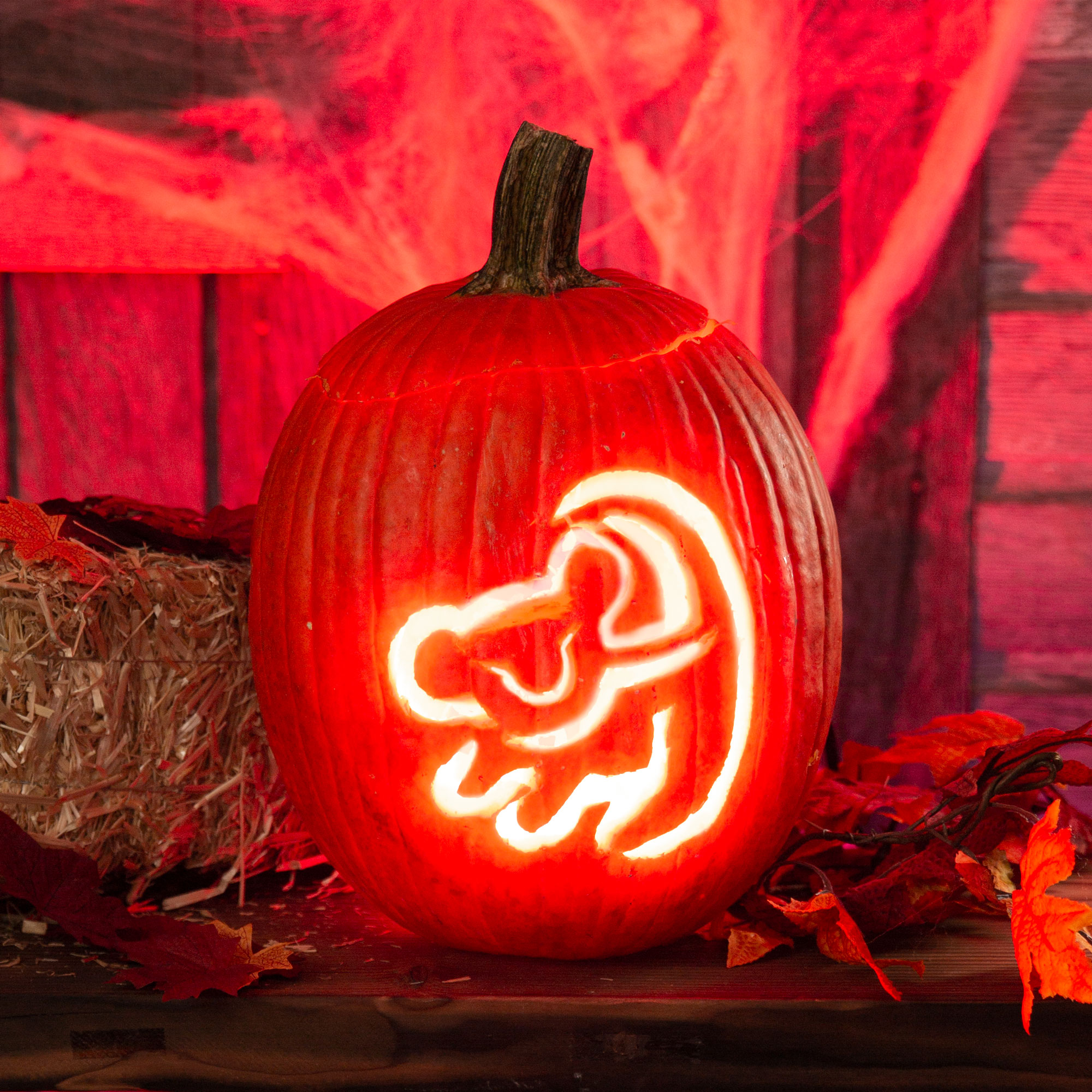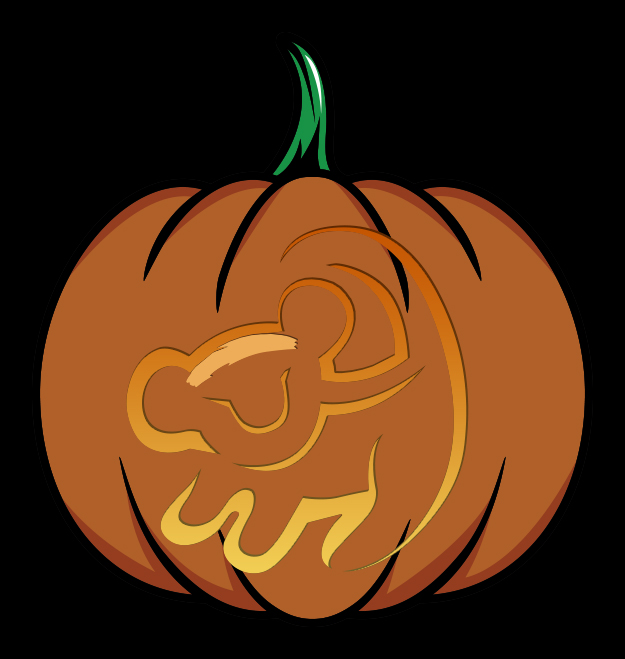 Look closer. You see, he lives in you.
Us Tethered Pumpkin Carving Stencil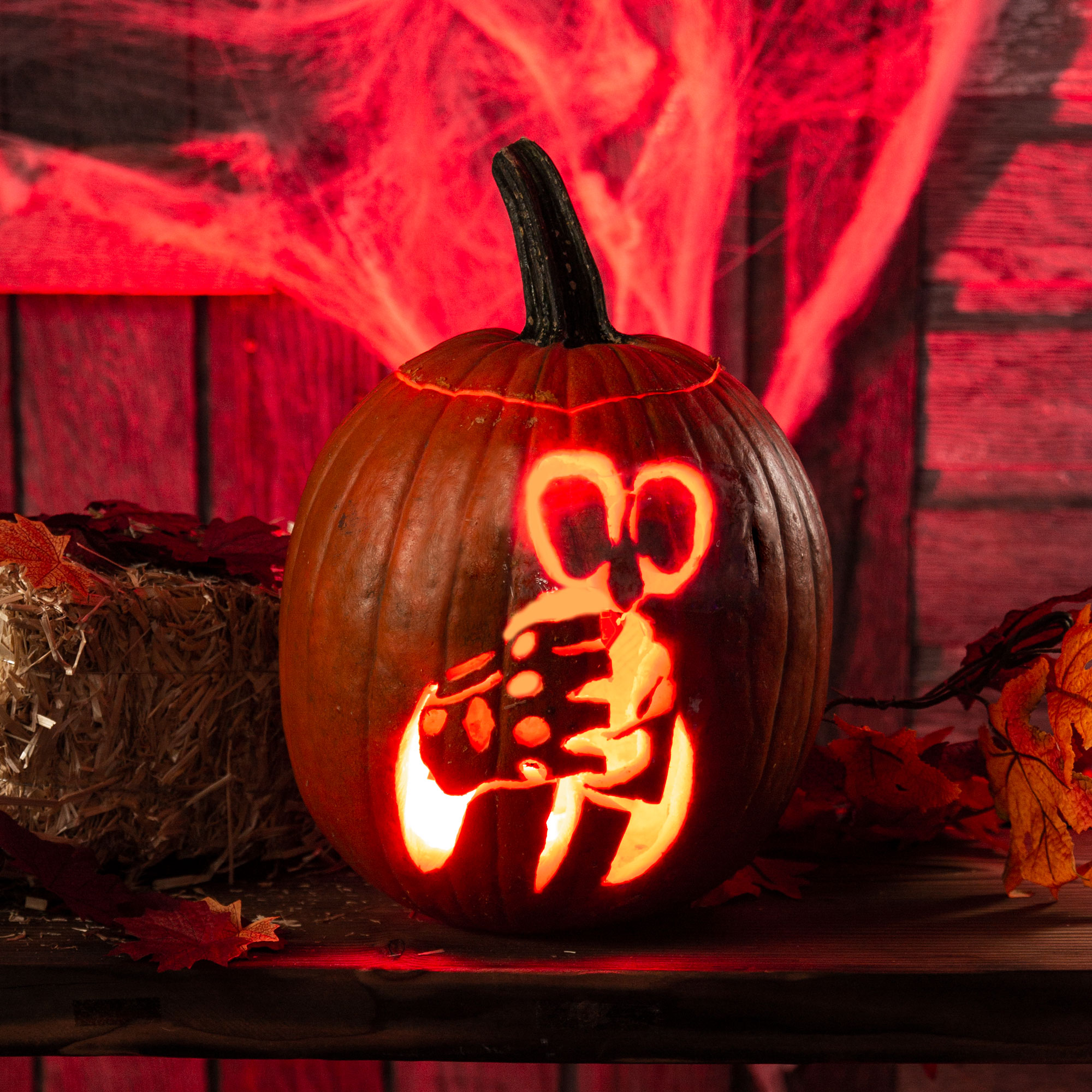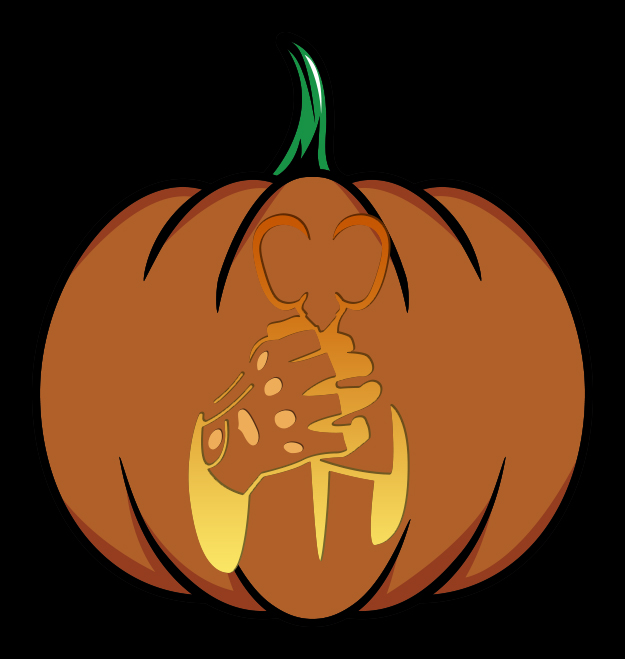 And to think, if it weren't for you... I never would've danced at all.
Aladdin's Lamp Pumpkin Stencil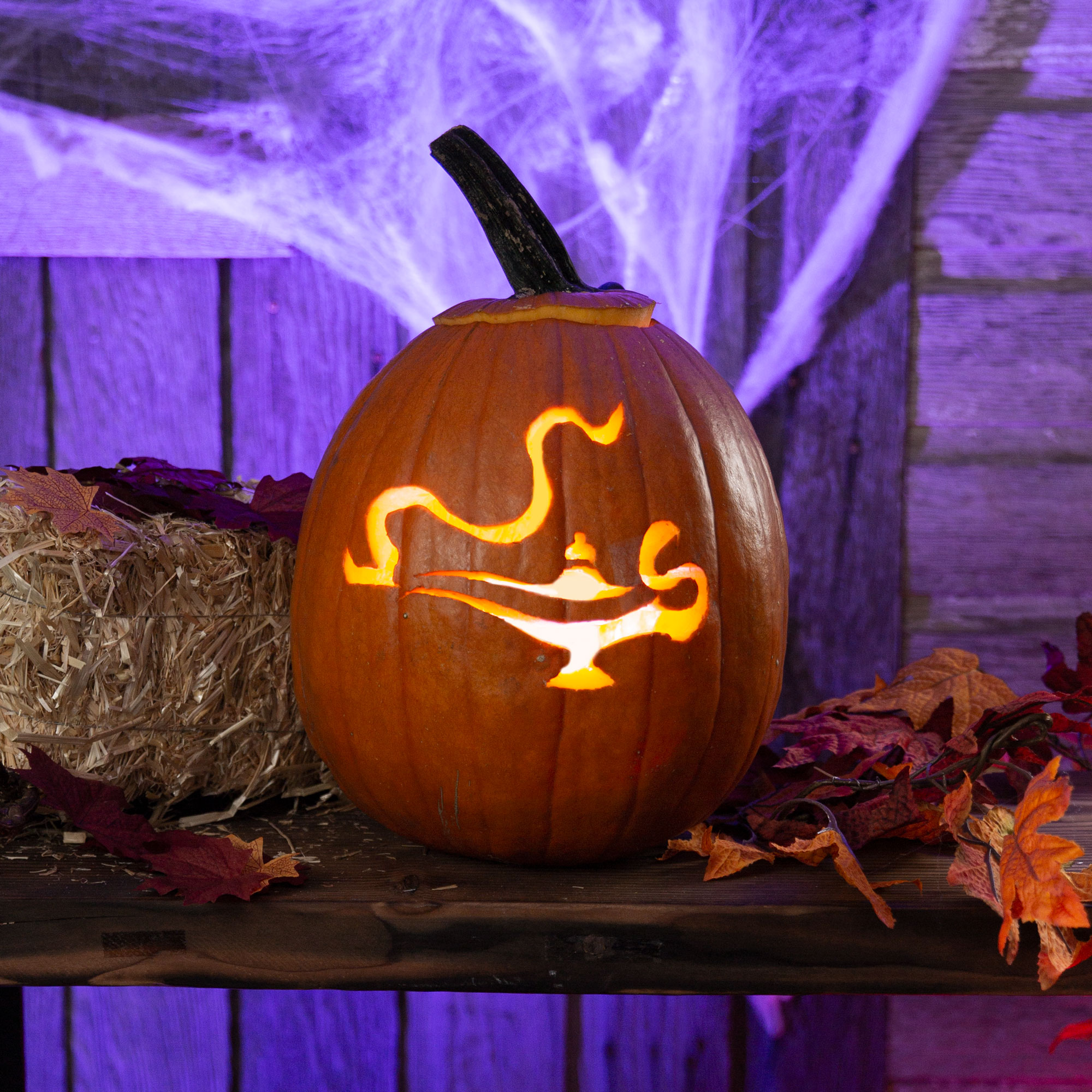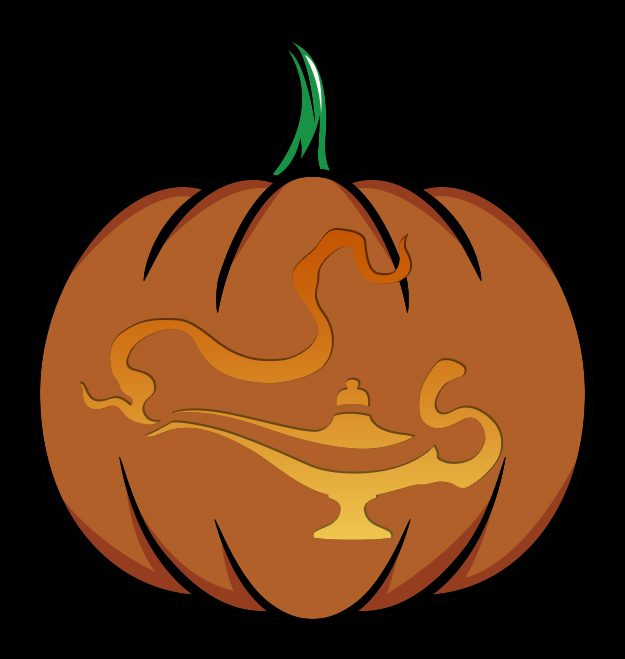 You ain't never had a friend like me.
Disney's Descendants Pumpkin Design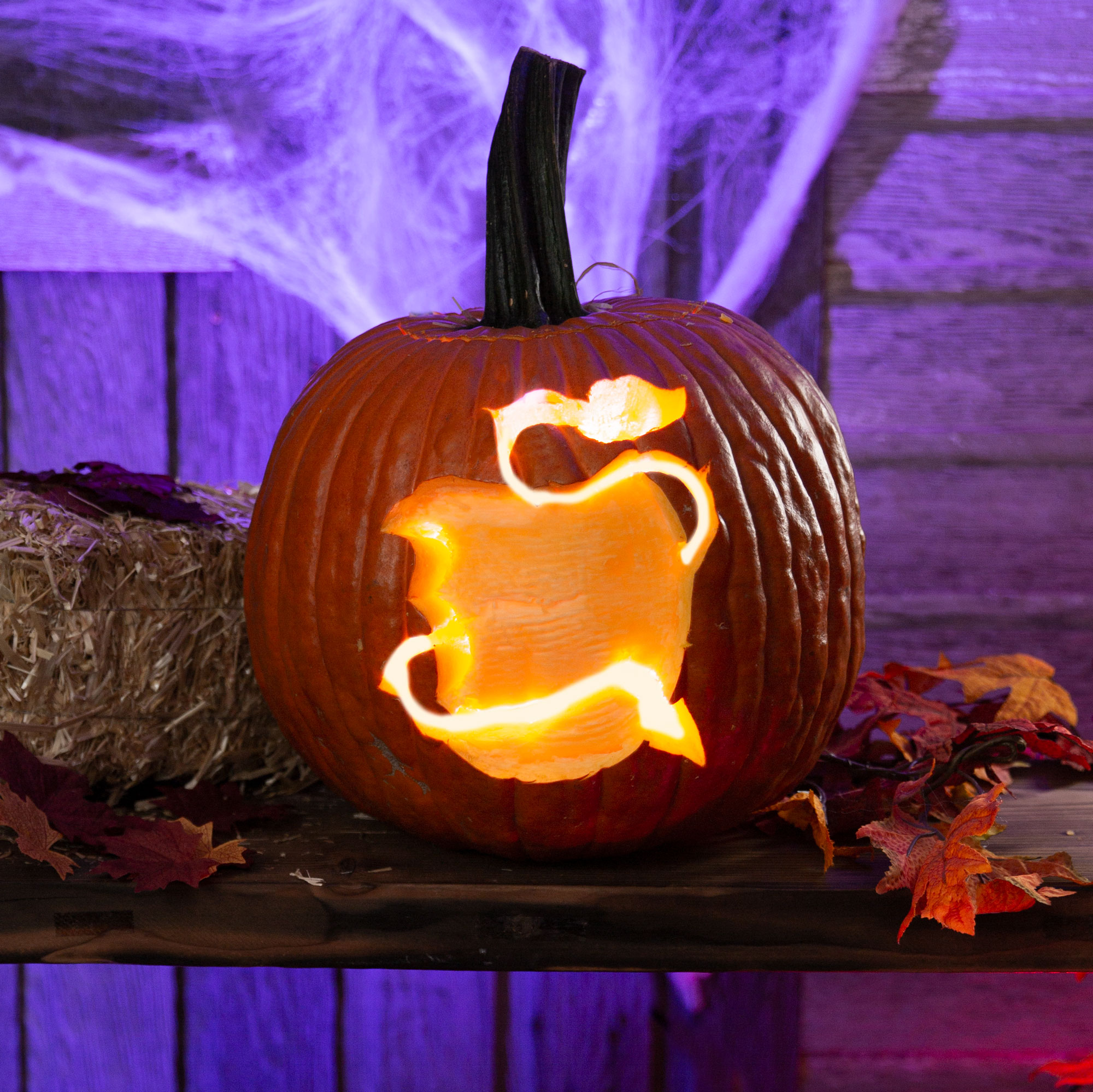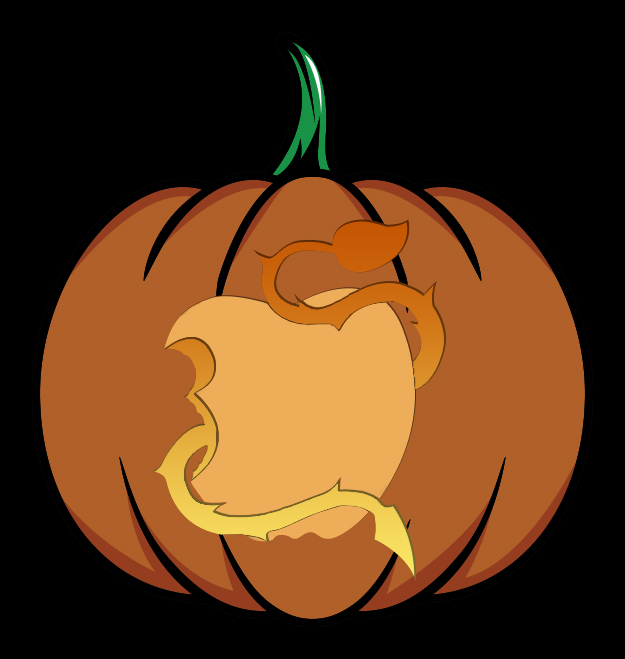 I'm so tired of pretending. Where's my happy ending?
Midsommar Pumpkin Carving Stencil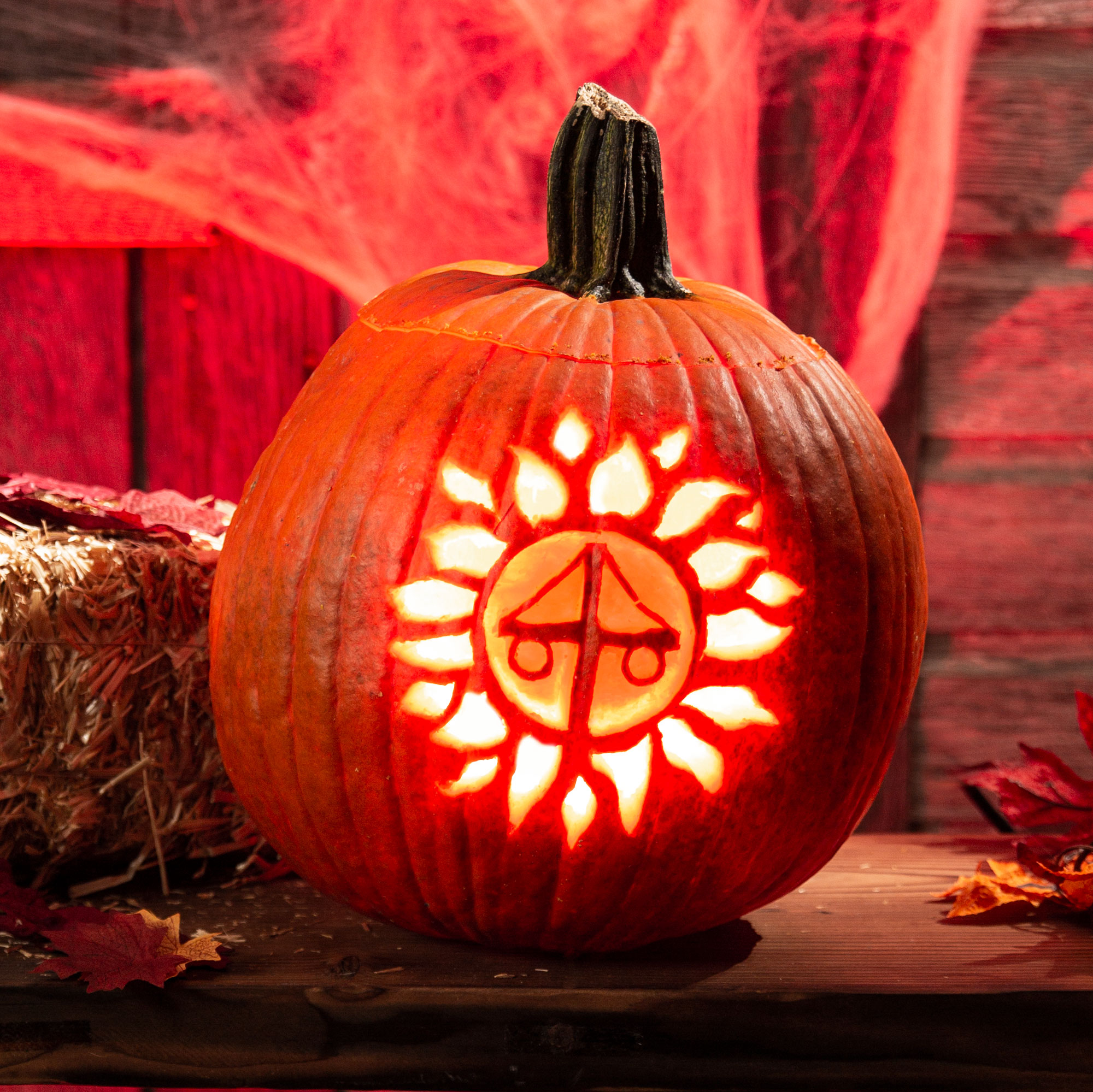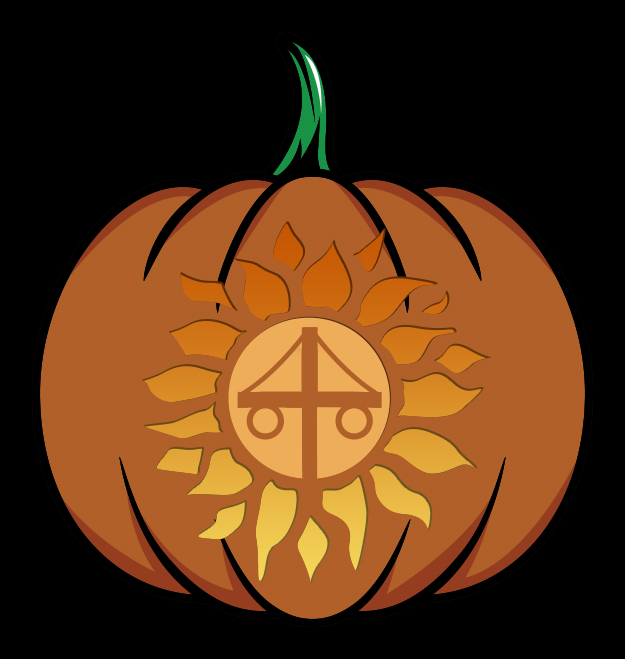 As an offering for our Father, we will today surrender nine human lives.
How to Train Your Dragon Toothless Pumpkin Stencil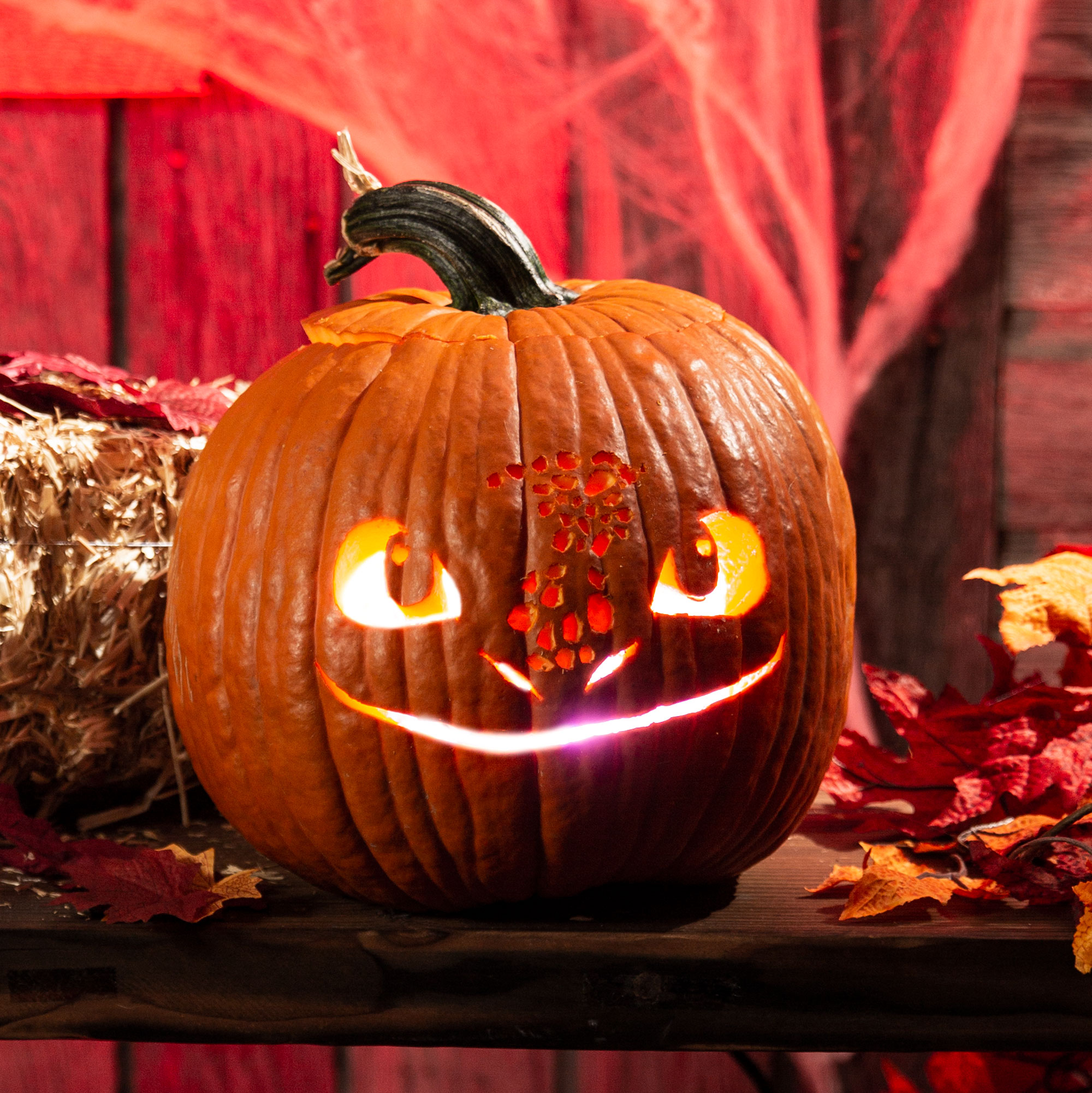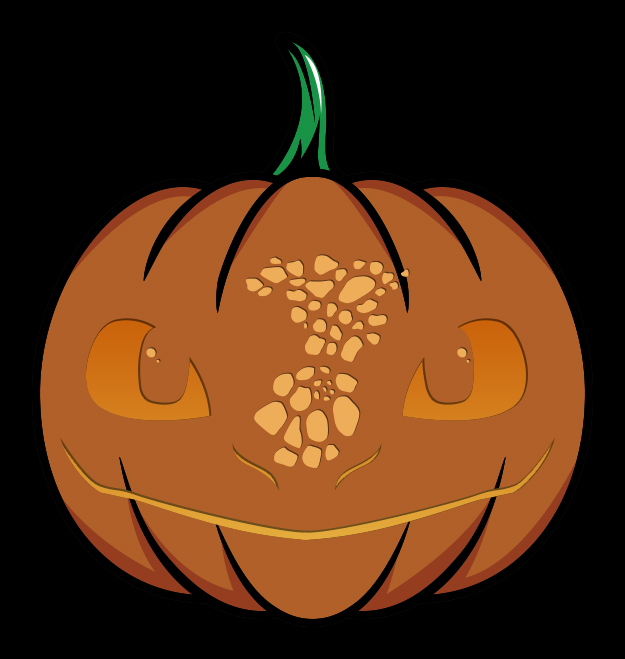 It's you and me bud. Always.
Frozen 2 Snowflakes Pumpkin Design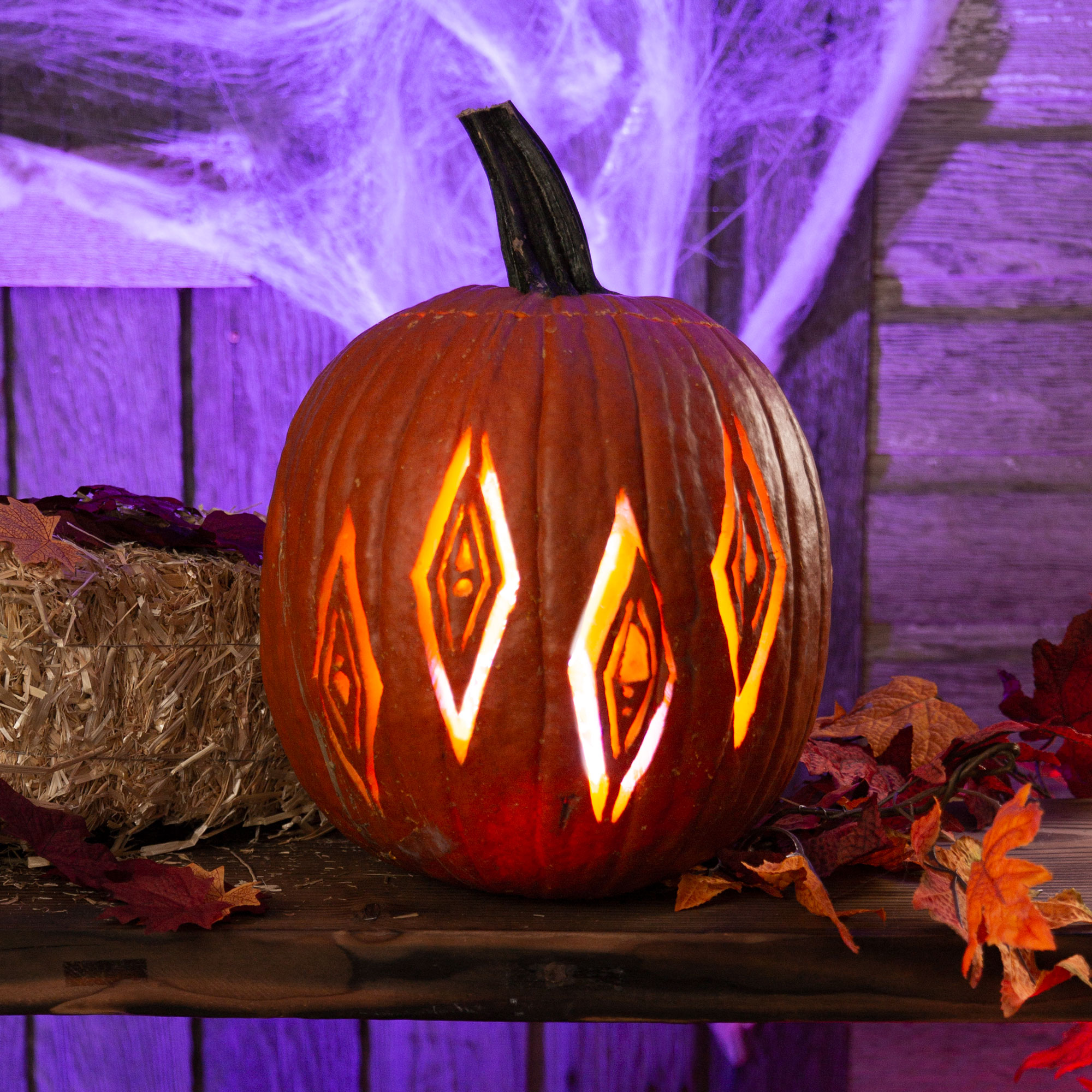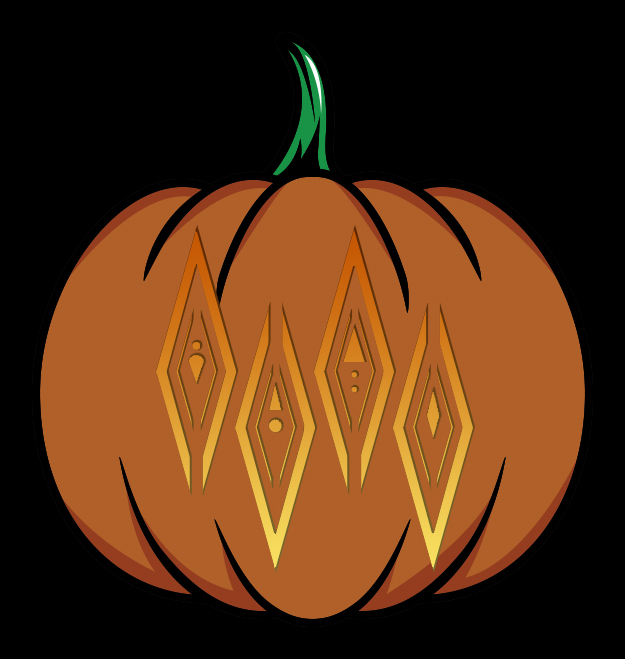 I believe in you, Elsa. More than anyone or anything.
Forky Pumpkin Carving Stencil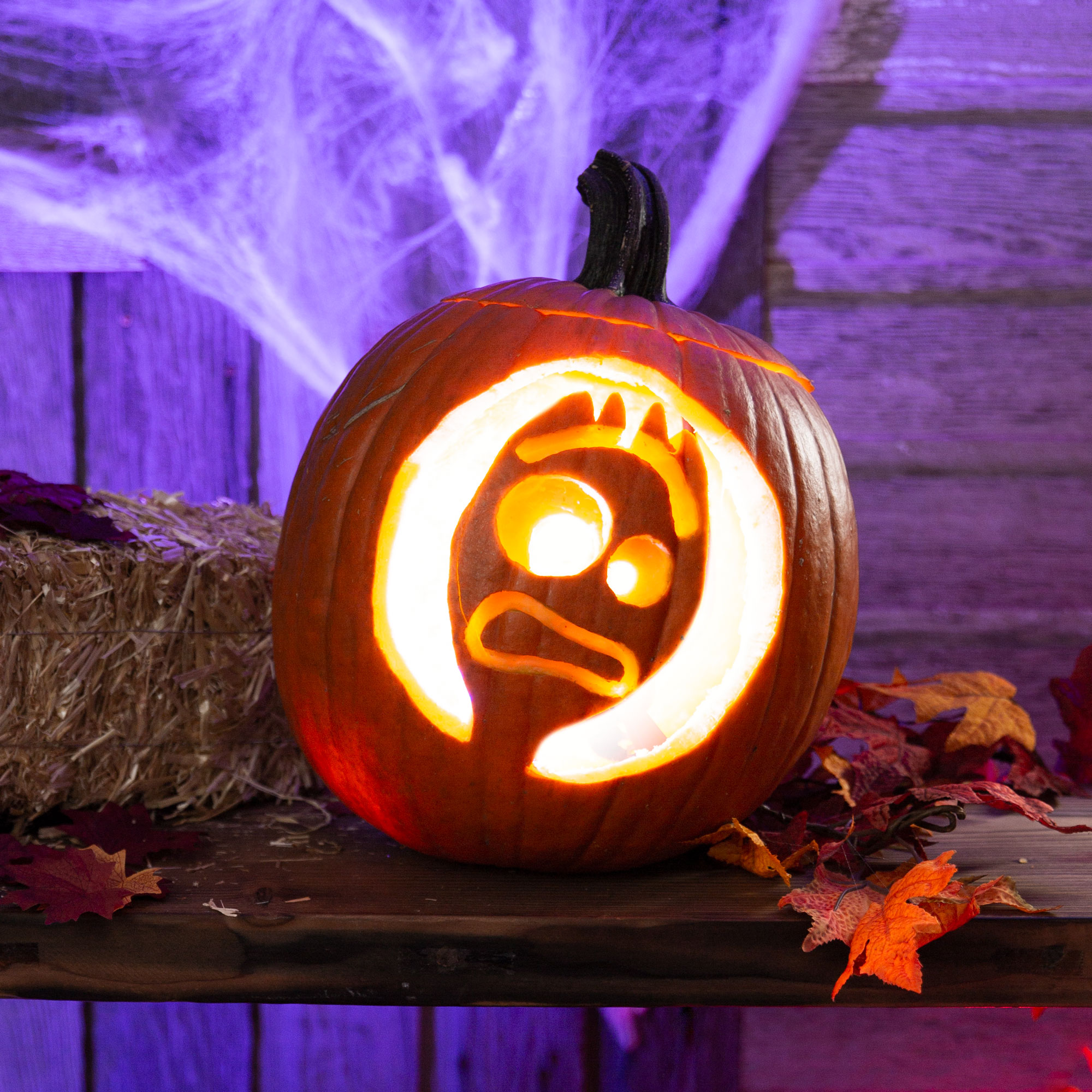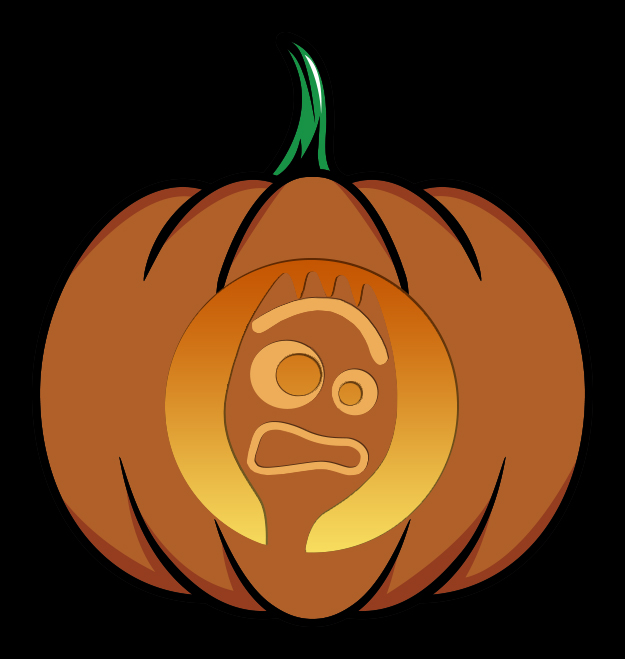 I'm trash.
We hope you're ready to carve some pop culture pumpkins! These pumpkin carving designs showcase some of our favorite movies and TV series from 2019. Do you have a favorite stencil design? Is there anything else from this year that you feel would look great on a jack-o'-lantern? Let us know in the comments below! If you enjoyed these pumpkin carving ideas and you're hungry for more, check out these other holiday crafts courtesy of HalloweenCostumes.com.
Pumpkin stencils designed by Kate Lemke