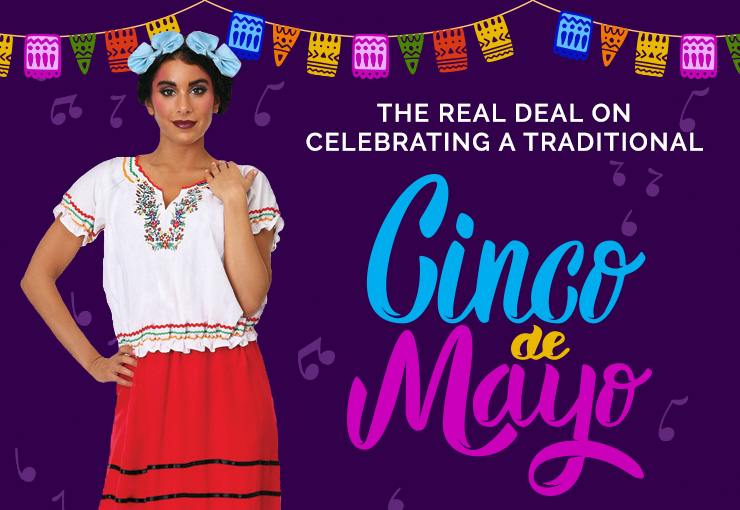 Cinco de Mayo is one of the most recognized Mexican holidays in the United States. Tacos, liquor, streamers, and piñatas fill bars and restaurants for a guaranteed night of celebration and possibly a morning of regret. However, through all the festivities it becomes lost on many that Cinco de Mayo is not widely celebrated by Mexicans in Mexico. Don't worry though, we've answered all your questions below about celebrating a traditional Cinco de Mayo! But first, let's answer two quick questions: "What does Cinco de Mayo mean?" and "When is Cinco de Mayo?" Cinco de Mayo translates as Fifth of May, meaning this holiday is celebrated every year on May 5th.
Is Cinco de Mayo Mexican Independence Day?
Americans sometimes mistake Cinco de Mayo as Mexico's independence day. No, Cinco de Mayo is not Mexico's independence day. Mexican Independence day is September 16th and celebrated the night of the 15th with El Grito de Dolores, the Cry of Dolores, which was the declaration of independence from Spain.
What is Cinco de Mayo?
This is one of the most common questions about Cinco de Mayo as a holiday. Cinco de Mayo is a celebration of Ignacio Zaragoza's victory of the 1862 Battle of Puebla over the French Army, led by Charles Ferdinand Latrille. After a costly civil war in Mexico, the government was unable to pay its debts to foreign countries like Spain, England, and France. Those countries banded together to invade Mexico. In an attempt to take over the capital, Mexico City, French soldiers sought out to invade the city of Puebla. The French Army had 6,000 trained soldiers ready to fight. However, they were met with Mexico's resistance, comprised of only 2.000 men, a mixture of soldiers and indigenous everyday people protecting their city.
What is Cinco De Mayo celebrating?
This is your typical underdog story! Cinco de Mayo celebrates the Mexican victory at Puebla and being able to defeat the French Army when it was unlikely they'd be able to keep the city. This triumph was a morale boost to the Mexican people. Its outcome delayed French advancement to overtake Mexico City.
Why is Cinco de Mayo celebrated?
Now, as Latinos are becoming a larger part of the United States' society, Cinco de Mayo has been adopted in the United States as a Mexican culture and heritage appreciation day. Americans enjoy drinking, eating, and listening to Latin music along with their Latino counterparts. Pretty much a great excuse to have a fiesta (not to be confused with a siesta)!
Does Mexico celebrate Cinco de Mayo? & Is Cinco de Mayo a holiday in Mexico?
Although it's a commemorative holiday, Cinco de Mayo is not a federal holiday in Mexico, Mexicans do not have this day off and usually don't celebrate this day. However, the state of Puebla, specifically Puebla the town where the battle took place, does celebrate this day with festivities.
How is Cinco de Mayo celebrated?
Parades, food, drinks, and music fill up the day in the United States. Americans dress up in colorful and flashy costumes and go out drinking at bars, similar to St. Patrick's Day. Some Latinos from all parts of Latin and South America join in on the fun to have a good time. Mexican boxing fans usually rally up during the Saturday of that weekend to watch boxing champion Saul 'Canelo' Alvarez fight, as he has chosen to only fight on the weekends of Cinco de Mayo and Mexico's Independence Day, September 16th. In Puebla, grand parades with music, people in costumes, and extravagant fireworks are displayed throughout the streets to remember the Battle of Puebla. There really is no 'right' way to celebrate Cinco de Mayo. It's a holiday to enjoy the company of friends and family, while also appreciating Mexican culture and commemorating the brave, butt-kicking Mexican soldiers who fought at the Battle of Puebla!
What is a typical costume for Cinco de Mayo?
Some parades for Cinco de Mayo feature people in Mexican, indigenous, and French soldier costumes to represent the fighters of the battle. There are also women who dress up in traditional dresses called Chinas Poblanas. This dress was named after a princess that was kidnapped from India through ports in the Philippines and brought to Mexico to become a servant. She was instead adopted by the family who bought her and she ended up free after many years. She was loved by many and was a large influence on the Pueblan people as a fashion icon, incorporating both Asian and Mexican styles.
What foods are served at Cinco de Mayo?
Cinco de Mayo celebrations in Mexico include traditional Pueblan foods such as mole, cemitas, or pipián, but also street food such as prepared corn or tacos. In American celebrations, burritos, tacos, nachos, and other forms of Tex-Mex foods are served. Although the foods differ between celebrations, it is the adoption of a culture that brings these two countries and their people closer together.
Shop Cinco de Mayo costumes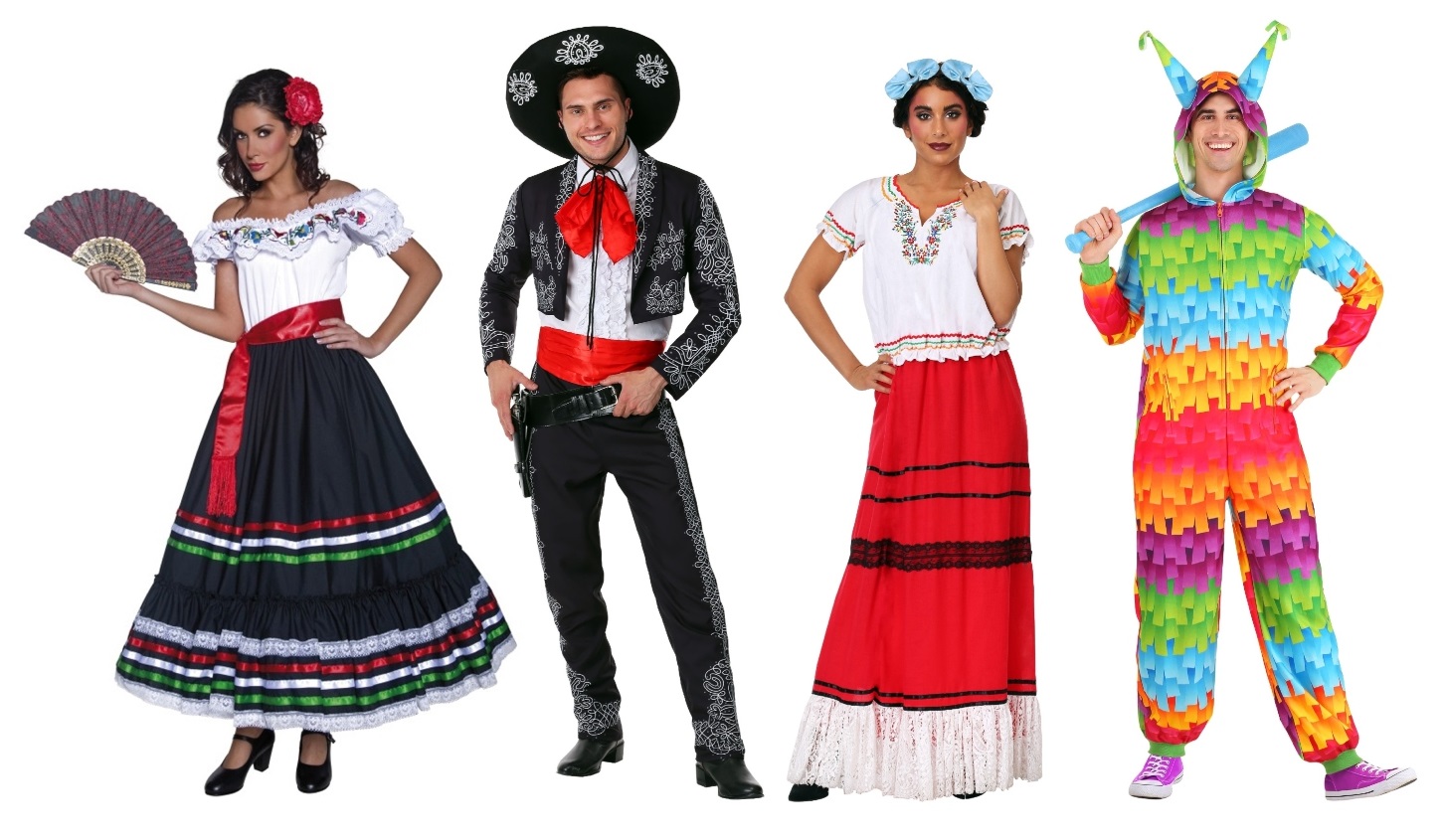 Dress up for a fun-filled day with your friends and family. We've got lots of costumes for you to choose from different Mexican and Latin styles for Cinco de Mayo. We offer costume sizes from child to adult plus size, so everyone can join in on the fun! This fifth of May, gather up all your friends and family to celebrate a traditional Cinco de Mayo in style!
Cinco de Mayo can be a bit confusing if you aren't aware of its origin. We hope this article was helpful in answering your questions about Cinco de Mayo. Was there a question we forgot to answer? How are you celebrating Cinco de Mayo this year? Let us know down below in the comments. Or, if you're dressing up for Cinco de Mayo, snap a photo and tag us on Instagram @funcostumes!