Spider-Man Costumes for Adults
A lot of people seem to think that superheroes are just for kids, but that's not the case at all! Spider-Man has been around since 1962. That means adults of today grew up reading Spider-Man comic books and watching Spider-Man cartoons. So, if you grew up loving Spidey, then Halloween is the perfect time for you to live out your childhood fantasies! You can finally become the web-slinging hero you've always dreamed of being, even if you only get to be him for one night. We carry a large selection of Spider-Man costumes for adults and here are some of our favorite ones!
Spider-Man Suit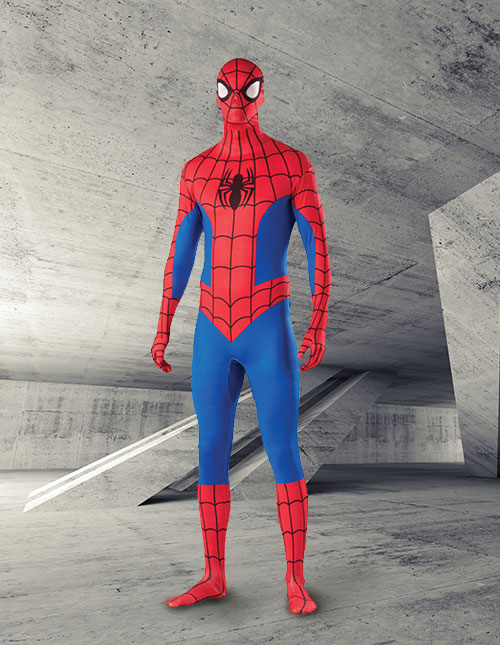 Sometimes, classic designs just don't need any frills. The original Spider-Man outfit seemed to be composed of a single spandex onesie, combined with a simple mask to help Peter protect his secret identity. This basic design let him make full use of his newfound abilities, like wall-crawling and superhuman agility. This version of his costume carries along some of those same attributes, fitting quite like a second skin. This Spider-Man Suit is great for those who wish to perform some acrobatic moves while cosplaying as their favorite Marvel superhero.
Spider-Man Costume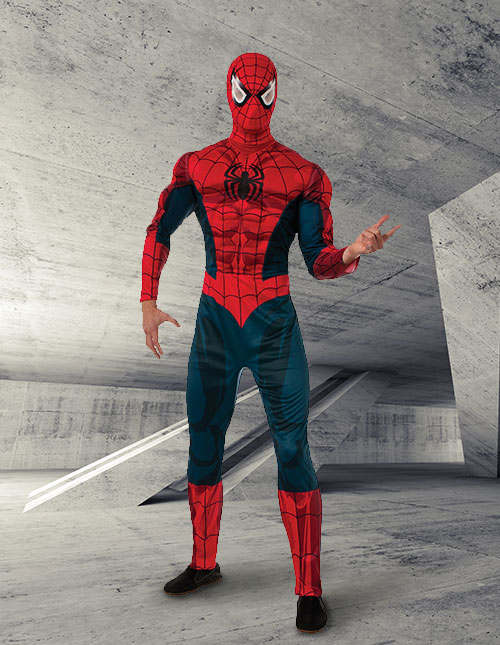 People read comic books for many different reasons. Some read them for the thrilling stories and others are captivated by the detailed sketches and beautiful colors. Well, this Comic Book Spider-Man costume brings you the best of the comics in an outfit you can wear! The exterior of the costume has plenty of shading, which will make it look like Mr. Ditko drew you himself. Of course, it doesn't come with any sort of wall-crawling abilities, so keep that in mind when you take to the streets wearing this outfit.