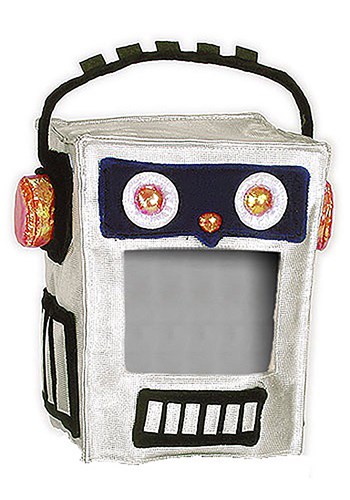 This product has restrictions that limit the countries that we can ship to. Details

Shipping Destination Restrictions

This product has restrictions that limit the countries that we can ship to. This product cannot be shipped to Afghanistan, Åland Islands, Albania, Algeria, Andorra, Angola, Anguilla, Argentina, Armenia, Aruba, Australia, Austria, Azerbaijan, Bahamas, Bahrain, Bangladesh, Barbados, Belarus, Belgium, Belize, Benin, Bermuda, Bhutan, Bolivia, Plurinational State Of, Bonaire, Sint Eustatius and Saba, Bosnia and Herzegovina, Botswana, Brazil, Brunei Darussalam, Bulgaria, Burkina Faso, Burundi, Cambodia, Cameroon, Cape Verde, Cayman Islands, Central African Republic, Chad, Chile, China, Christmas Island, Cocos (Keeling) Islands, Colombia, Congo, Congo, The Democratic Republic Of The, Cook Islands, Costa Rica, Croatia, CuraÇao, Cyprus, Czech Republic, Denmark, Djibouti, Dominica, Dominican Republic, Ecuador, Egypt, El Salvador, Equatorial Guinea, Eritrea, Estonia, Ethiopia, Faroe Islands, Fiji, Finland, France, French Guiana, French Polynesia, Gabon, Georgia, Germany, Greece, Grenada, Guadeloupe, Guatemala, Guernsey, Guinea, Guinea-Bissau, Guyana, Haiti, Holy See (Vatican City State), Honduras, Hong Kong, Hungary, Iceland, India, Indonesia, Iraq, Ireland, Isle Of Man, Israel, Italy, Jamaica, Japan, Jersey, Jordan, Kazakhstan, Kenya, Kuwait, Kyrgyzstan, Lao People's Democratic Republic, Latvia, Lesotho, Liberia, Liechtenstein, Lithuania, Luxembourg, Macao, Macedonia, The Former Yugoslav Republic Of, Madagascar, Malawi, Malaysia, Maldives, Mali, Malta, Martinique, Mauritania, Mauritius, Mayotte, Mexico, Moldova, Republic Of, Monaco, Mongolia, Morocco, Mozambique, Namibia, Nauru, Nepal, Netherlands, Netherlands Antilles, New Caledonia, New Zealand, Nicaragua, Niger, Nigeria, Niue, Norfolk Island, Norway, Oman, Pakistan, Palestinian Autonomous, Panama, Papua New Guinea, Paraguay, Peru, Philippines, Poland, Portugal, Qatar, Romania, Russia, Rwanda, Saint Barthélemy, Saint Kitts and Nevis, Saint Lucia, Saint Maarten (Dutch Part), Saint Martin (French Part), Saint Vincent and The Grenadines, Samoa, San Marino, Saudi Arabia, Senegal, Serbia, Seychelles, Sierra Leone, Singapore, Slovak Republic, Slovenia, Solomon Islands, South Africa, South Korea, Spain, Sri Lanka, Sudan, Swaziland, Sweden, Switzerland, Syrian Arab Republic, Taiwan, Tajikistan, Tanzania, United Republic Of, Thailand, Timor-Leste, Togo, Tokelau, Trinidad and Tobago, Tunisia, Turkey, Turkmenistan, Uganda, Ukraine, United Arab Emirates, United Kingdom, Uruguay, Vanuatu, Venezuela, Bolivarian Republic Of, Viet Nam, Yemen, Zambia or Zimbabwe.
Product Description
Let's face it. The way things are going, humanity is going to keep advancing in technology and eventually create our own extinction. The robot takeover is only a matter of time! So before artificial intelligence conquers the world and enslaves mankind, take the time now to learn how to blend in with our soon to be metallic overlords. This Robot Mask Hat will be perfect for getting into the mindset of a bot!
Add it to the rest of your robot costume and you'll be ready for the impending usurping humanity will bring upon itself. Besides getting the look down, you also have to become an expert at binary code and mathematical equations if you don't want to be found out by human-hunting androids! If you ever have trouble coming up with a quick answer just start yelling, "Error! Error! Does not compute. Error! Nonsequitur!" The other robots will think your circuits are frying and assume you must have a different primary function. Well, hopefully with this Robot Mask and your acting skills, you can infiltrate the AI before it's too late but, if not, enjoy surviving the apocalypse!
Silver mask

Vinyl exterior

Robot Mask Hat

Eyes, nose and ears are made of a shiny fabric

Black felt antenna

Measures at 10" side to side/ 6" front to back

Fits both children and adults
There are no reviews for this item yet. Be the first to write a review!
---