Women's Empowerment: Marilyn Monroe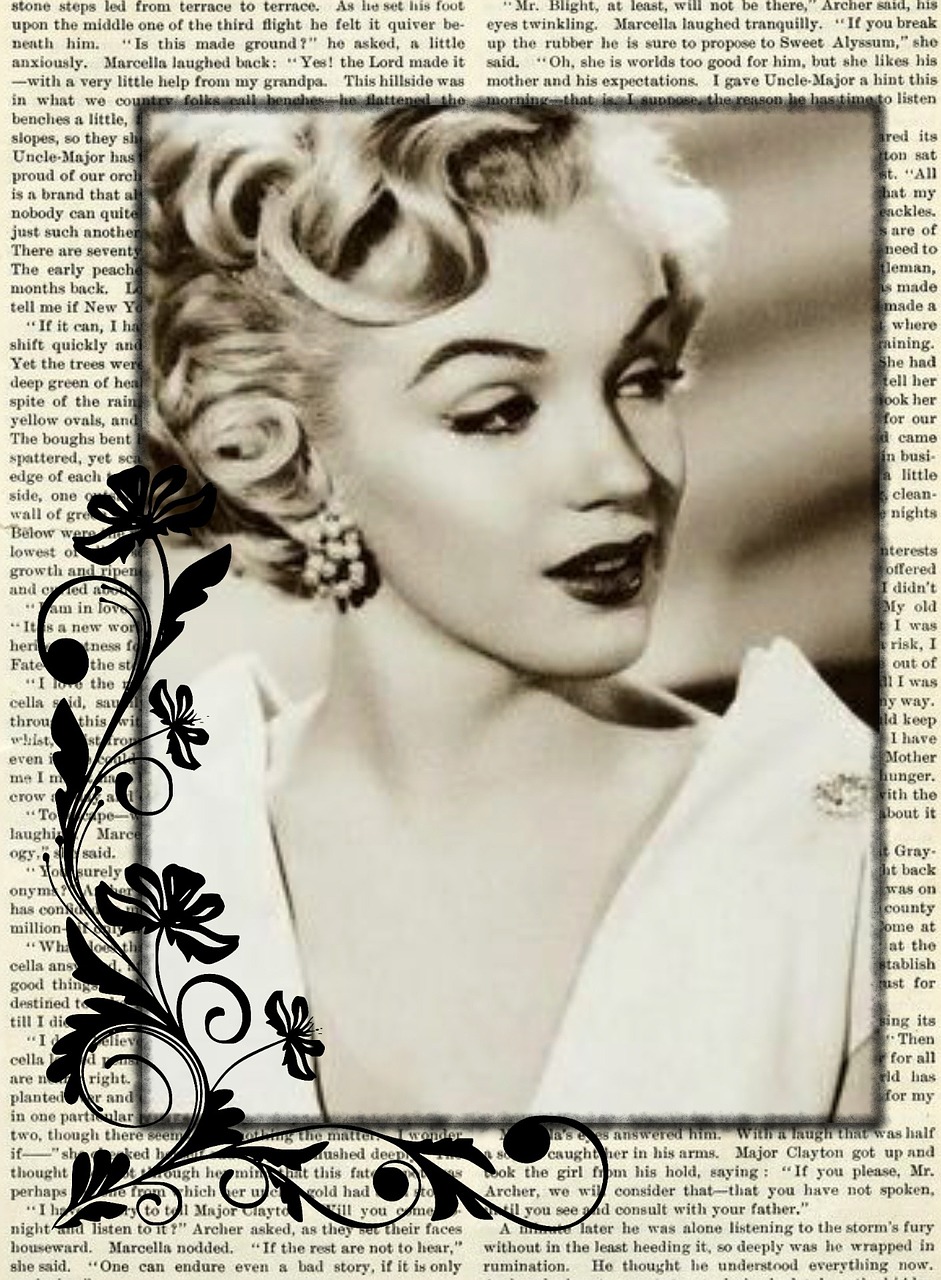 By: FUN Monster
Marilyn Monroe died at age 36 in 1962. During the roughly 15-year span of her movie career, Marilyn Monroe became one of the most celebrated movie stars of her age. Some of her films, like The Seven Year Itch, are classics. Monroe had a complicated life and was a complicated person. She was also beautiful and projected a very sexy image. Often, people only consider Monroe as a sex symbol, but in fact, Monroe was a person who challenged accepted archetypes of what a woman could be and could do.
Who Was Marilyn Monroe?
Norma Jeane Mortenson, the girl who would grow up to become Marilyn Monroe, was born during the summer of 1926 in a charity ward of a Los Angeles hospital. Her mother, Gladys Pearl Mortenson, worked at Consolidated Film Industries as a film cutter. Monroe never knew for sure the identity of her biological father. Gladys Mortenson suffered from mental health issues and was hospitalized on and off throughout Monroe's childhood, meaning that Monroe spent a good bit of her childhood in orphanages and foster homes. By the time Monroe was 20, she had dyed her hair blonde and began working as a swimsuit model. Her photos drew the attention of 20th Century Fox, one of the major movie studios of the era, and she was offered a screen test. She made her first film in 1947 under the name "Marilyn Monroe," but her career didn't take off and Fox dropped her contract. For the next couple of years, Monroe worked as a model and picked up bit parts in movies, but her star didn't really start to rise until her appearance in 1950's All About Eve. Fox gave her another contract, and she made a string of films that catapulted her to stardom, including Gentlemen Prefer Blondes and How to Marry a Millionaire in 1953. This would also be the year when she posed for a new magazine called Playboy, a decision that turned her into a sex symbol and raised her profile considerably. While she was a movie star, press coverage of her focused as much on her love life, including her short-lived marriage to baseball player Joe DiMaggio, as her movie career.
What Is Women's Empowerment?
Women's empowerment is defined as how women gain control over their careers and lives and obtain the power to make their own choices. It's generally considered to be made up of five parts: self-worth, the right to make choices, the right to access resources and opportunities, the right to control their lives inside and outside of their homes, and their right to influence social, political, and economic change. Throughout Monroe's career, she fought for greater control of her own life and career, and her actions had an impact on other women in the film industry.
How Monroe Used Being a Sex Symbol to Empower Women
Lorelei Lee, Monroe's character in the film Gentlemen Prefer Blondes, is very close to the image Monroe projected and how other people saw that image. Both then and now, people might look at Monroe's sexy blonde image and assume that she wasn't bright or capable. Lee is shown to be emotionally intelligent and insightful over the course of the film, and similarly, the arc of Monroe's career shows how she used being a sex symbol to empower herself and other women. In an era when women were put into tightly labeled and controlled boxes and actors were given very little control over their careers, Monroe fought back, using her box-office clout to help herself and generations of other women claim more control over their careers.
Monroe as an Entrepreneur and Business Leader
Perhaps one of Monroe's biggest legacies was helping to bring the once all-powerful studio system to an end. During the golden age of Hollywood, movie actors signed contracts with one of the major studios, and these studios then had almost total control over their careers. Monroe was signed with Fox, and with them, she became one of the biggest stars in America. However, they sometimes cast her in terrible movies, and she had no choice but to appear in them. In late 1954, she got fed up: When Fox ordered her to make another bad movie, she scrawled the word "TRASH" on the script and sent it back to the studio. Fox ordered her to appear on the first day of shooting, but Monroe refused. Instead, she fled to New York City and started her own company, Marilyn Monroe Productions.
Fox sued her, but amid the flurry of lawsuits, Monroe stood firm. Meanwhile, she devoted herself to growing as an artist and enjoying life in New York. She studied her craft at the acclaimed Actor's Studio and enjoyed reading and visiting museums in her downtime. She also bought the rights to The Prince and the Showgirl, which would be the first film made by Marilyn Monroe Productions.
Within a year, Fox caved to Monroe's demands, giving her control over stories, scripts, cinematographers, and even directors. She also got a well-deserved pay raise, and she was given the freedom to take roles with other studios. She'd won the right to determine her own career path, and in doing so, she made Hollywood history.
What Women Can Take Away From Her Example
Monroe might have died decades ago, but her life can still inspire modern women. For example, Monroe refused to be silenced. During a time when this was taboo, she discussed the abuse she'd experienced as a child and as an adult, and she spoke up against the abuses Fox subjected her to and refused to let their threats silence her. Monroe also wasn't afraid to grab the reins of power and be her own boss. It had been decades since a woman had started a production company, but that didn't stop Monroe from founding her own. Another valuable piece of advice is to never stop learning or opening up to new experiences. At the height of her movie stardom, Monroe went back to school to sharpen her skills so she could progress in her field. Monroe also wasn't afraid to stand up for what she believed in. During a time of blatant racism and segregation, Monroe stood up for Ella Fitzgerald and helped broker a deal so that the singer could perform at a prestigious Los Angeles performance venue.