Slimer Costumes
1 - 5 of 5
---
What you see here are non-repeating phantasms or class 5 free-roaming vapors in the form of our Ghostbusters Slimer costume selection. Summon the iconic green ghost home when you shop with us. From a Slimer Halloween costume fit for your equally squirmy newborn to an inflatable Slimer costume that'll have you feeling just like the little spud, our Slimer costume selection has something for everyone!
read more
read less
Main Content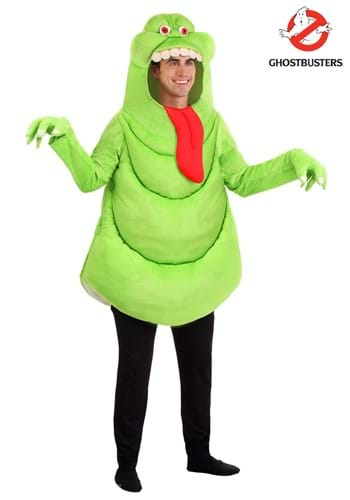 Video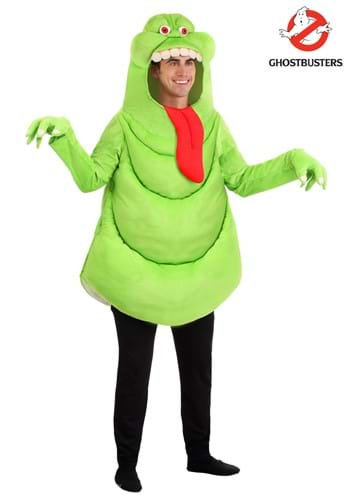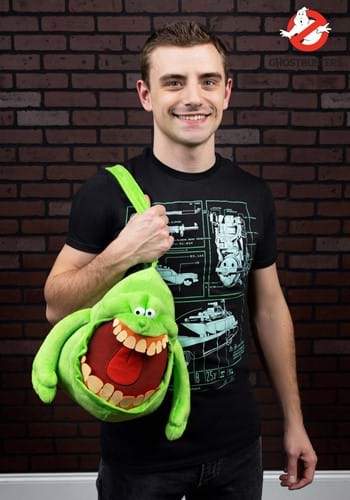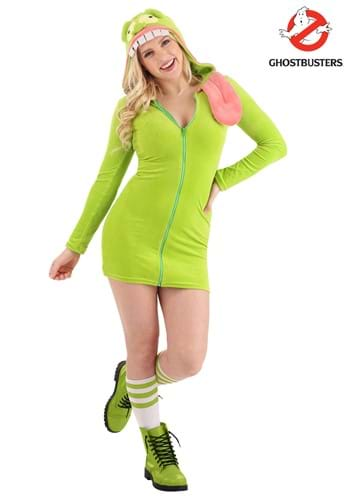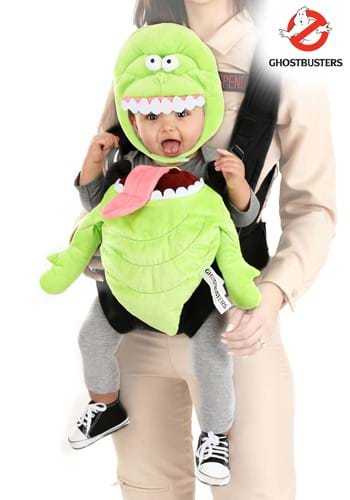 ---
After being brushed off and essentially ignored for however long, we don't really blame Slimer for calling some attention to himself. He's a pretty big deal in the paranormal hunting community, after all. How often do you hear about full-body apparitions being made entirely out of ectoplasm, let alone being able to impact their environment? Plus, the kid can eat! We don't know many living souls that would say no to enjoying an endless feast of various (and sometimes arguable) delicacies.
Now, while our selection of Slimer costumes can't grant you all of the green ghost's abilities, it can get you feeling like the mischief-maker in time for Halloween! Sorry, walking through walls and enjoying a bottomless pit of a stomach is still out of our control.
Not sure how to add Slimer to the mix? Maybe you just can't decide between a Slimer dog costume and Slimer trick-or-treat pail? No worries! We're here to help sort through those ideas and get you set up for a great time!
Our favorite, kind of no-brainer, Slimer idea is simply inviting the little spud into your Ghostbusters group costume. Our Made By Us Ghostbusters jumpsuits and dresses make excellent standalone ensembles, but paired with a Slimer costume your look takes on a whole new interactive level! You and yours go from dressed to impress at the costume party to a group with a mission to fulfill: catch Slimer (again)! And with everything from our exclusive pullover styles to adorable baby Slimer costumes for the youngest trick-or-treater in the family, anyone can become the legendary phantom!
Looking for a chic way to add Slimer to the crew? Try our exclusive Slimer bags! Your young Ghostbuster's costume is ready for all the Halloween night fun with a deep-pocketed candy bag shaped like the hungry spirit. Meanwhile, your Ghostbusters ensemble looks polished with a leatherette mini backpack or costume purse that is perfect for carrying the essentials and maybe a few snacks.
Keep Slimer true to form with Slimer candy bowls that are perfect for holding all your favorite treats. With Slimer wagging his tongue above the sweet or salty snacks, you may even get to keep each morsel for yourself! But if your decorative bowl quota has already been met, lean into the silliness of the Ghostbusters' first catch with our other Slimer decorations! An inflatable Slimer waving his arms in front of your house is sure to get the neighbors chuckling. Though, our life-size replica of Onionhead may be the piece that your Ghostbusters Halloween party theme needs to ensure it's as funny, spooky, and authentic as possible!
From costumes to décor and even practical accessories, our selection of Slimer costumes can't be ignored! Catch your favorites here before they zip off on their next adventure!