Pick Me Up Halloween Costumes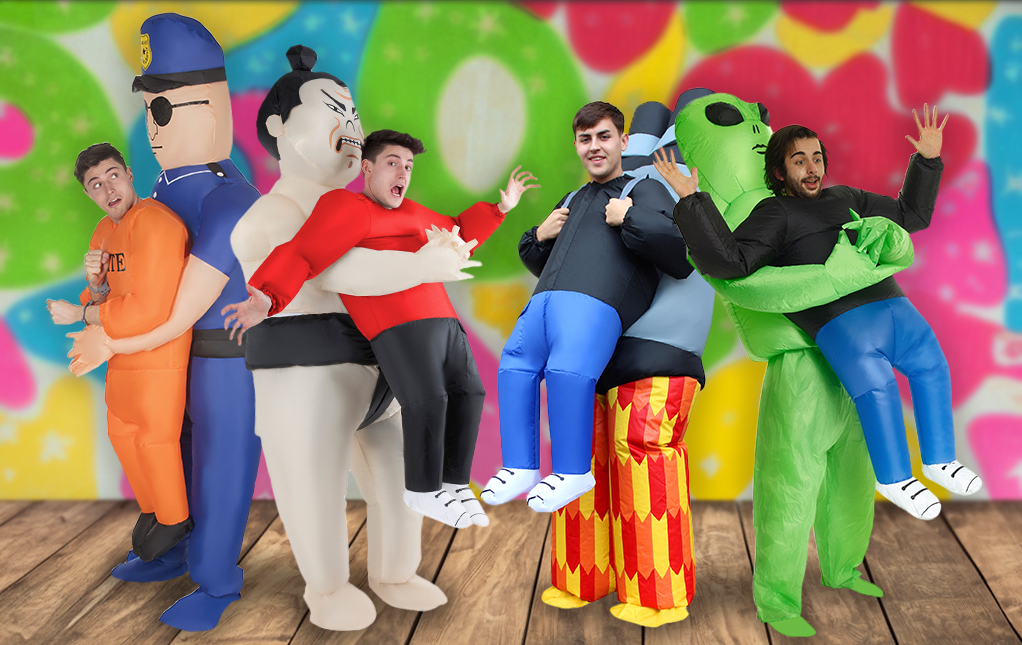 Pick Me Up costumes are the newest innovation in blow-up costumes. And they are just flat-out hilarious! As inflatable costumes that leave only your head and hands exposed, they create the appearance that you're being carried by a super-sized character. And with several creative designs available for purchase, getting into a Pick Me Up inflatable costume is a great idea to express your personality.
Are you a paranormal believer? Try the Pick Me Up Inflatable Alien Costume to recreate a close encounter of the 3rd kind. The Sumo Wrestler Costume will make it look like you're in a Sumo showdown, while the Cop Pick Me Up Costume makes it look like you're a prisoner who has bungled the big escape. And for an outfit that really blasts off, just choose the Inflatable Jet Pack Pick Me Up Costume!