HalloweenCostumes.com Company News
HalloweenCostumes.com Partners With YouTuber Brick Thunder on New Animatronic Designs
PRESS RELEASE
NORTH MANKATO, Minn., June 5, 2023 (FUN.com) – FUN.com and sister site HalloweenCostumes.com are excited to announce that they have teamed up with popular YouTuber and Halloween expert Brick Thunder on the collaboration and design of two new Halloween Animatronics. With the addition of Brick Thunder's animatronics, the company aims to elevate their 2023 Halloween decoration options to new heights.
Brick Thunder, whose YouTube channel contains videos of unboxing, setting up, and demonstrating animatronics debuted in October 2015. Since then, his account has grown to over 64,000 followers. Brick Thunder toured the FUN.com, Inc. headquarters in North Mankato, Minnesota on May 10th, 2023 to see two animatronics he helped design.
Proudly introducing Cain, the Horror Clown Halloween Animatronic that stands at 6 feet 7 inches tall. Brick Thunder's bone-chilling creation has candy cane arms that sway, an animated mouth for evil laughs and phrases, and eyes that light up. Launching on May 28th, 2023, Cain is the perfect addition to spooky décor this Halloween season.
The other design by Brick Thunder is the Drop-Down Clown Animated Door Decoration. This is a sign that says, "Step Right Up!" with 2 clown images peeking out the bottom. The Drop-Down Clown animatronic will also launch on May 28th, 2023.
"It was really exciting to have Brick Thunder visit our headquarters, and we couldn't be more excited to have his expert opinion on the design of two new animatronics that will be available to purchase this Halloween," said Tom Fallenstein, CEO of HalloweenCostumes.com. The partnership between Brick Thunder and HalloweenCostumes.com has sparked anticipation within the industry. Stay tuned for more updates and be the among the first to experience the new HalloweenCostumes.com animatronics.
####
For more information, please contact FUN.com's PR Specialist Allison at allison.davis@fun.com or pr@fun.com.
About FUN.com:
FUN.com, which also owns HalloweenCostumes.com, is the world's largest online-only costume retailer. Founded in 1992 out of a garage with 20 costumes for rent, the business exploded and now carries over 10,000 costumes on HalloweenCostumes.com. FUN.com carries over 20,000 items focused on everyone's favorite pop culture products. From Disney to Star Wars to Harry Potter, FUN.com has the perfect gift for any movie or TV series.
About Brick Thunder:
Brick Thunder is a Halloween enthusiast. He uploads videos to his YouTube channel weekly. Check out his YouTube channel at youtube.com/@BrickThunder.
Interview with Brick Thunder
Development Images
Click images to open full-resolution versions in a new window.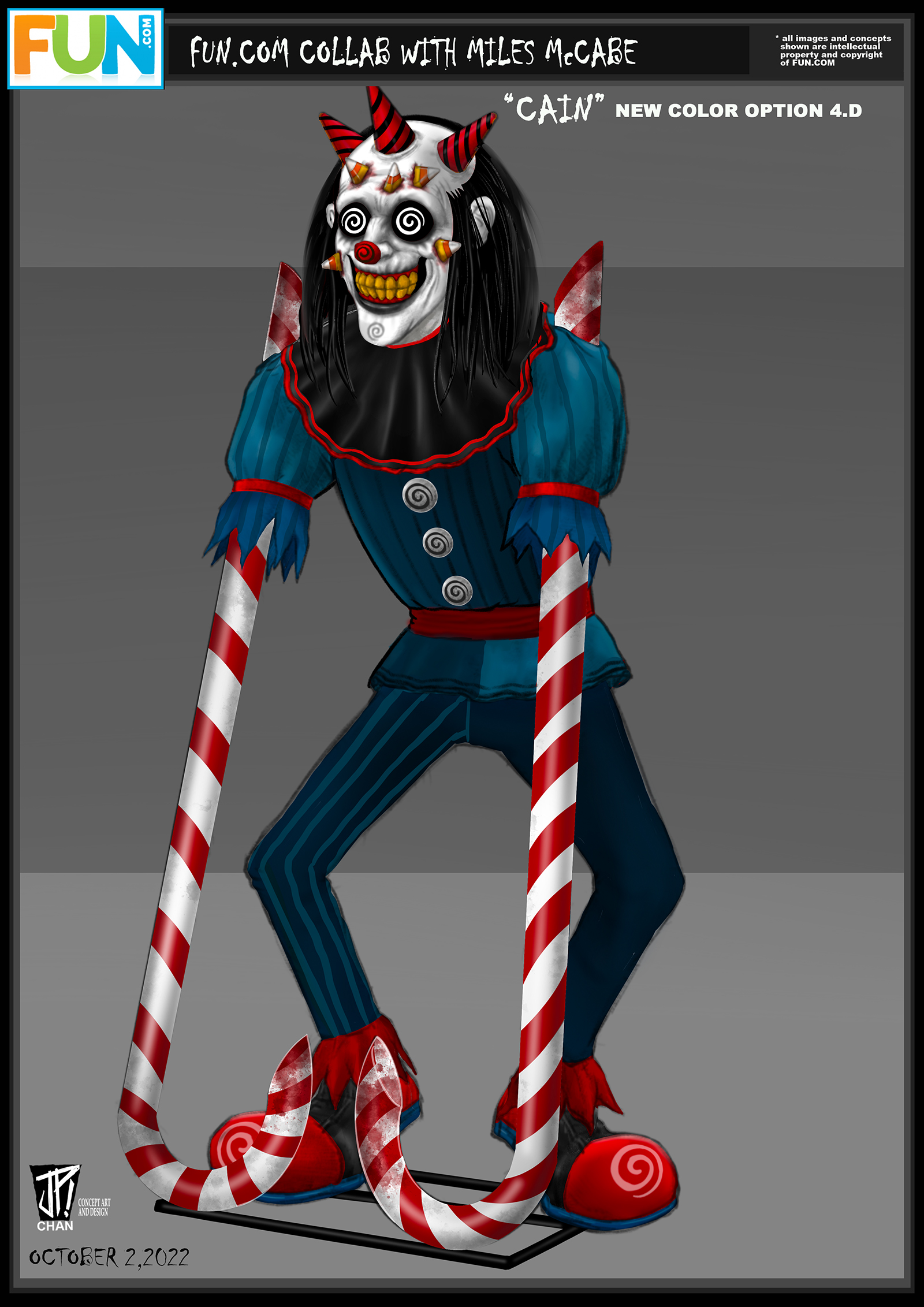 Development image of the Cain animatronic from HalloweenCostumes.com. Original design by Brick Thunder.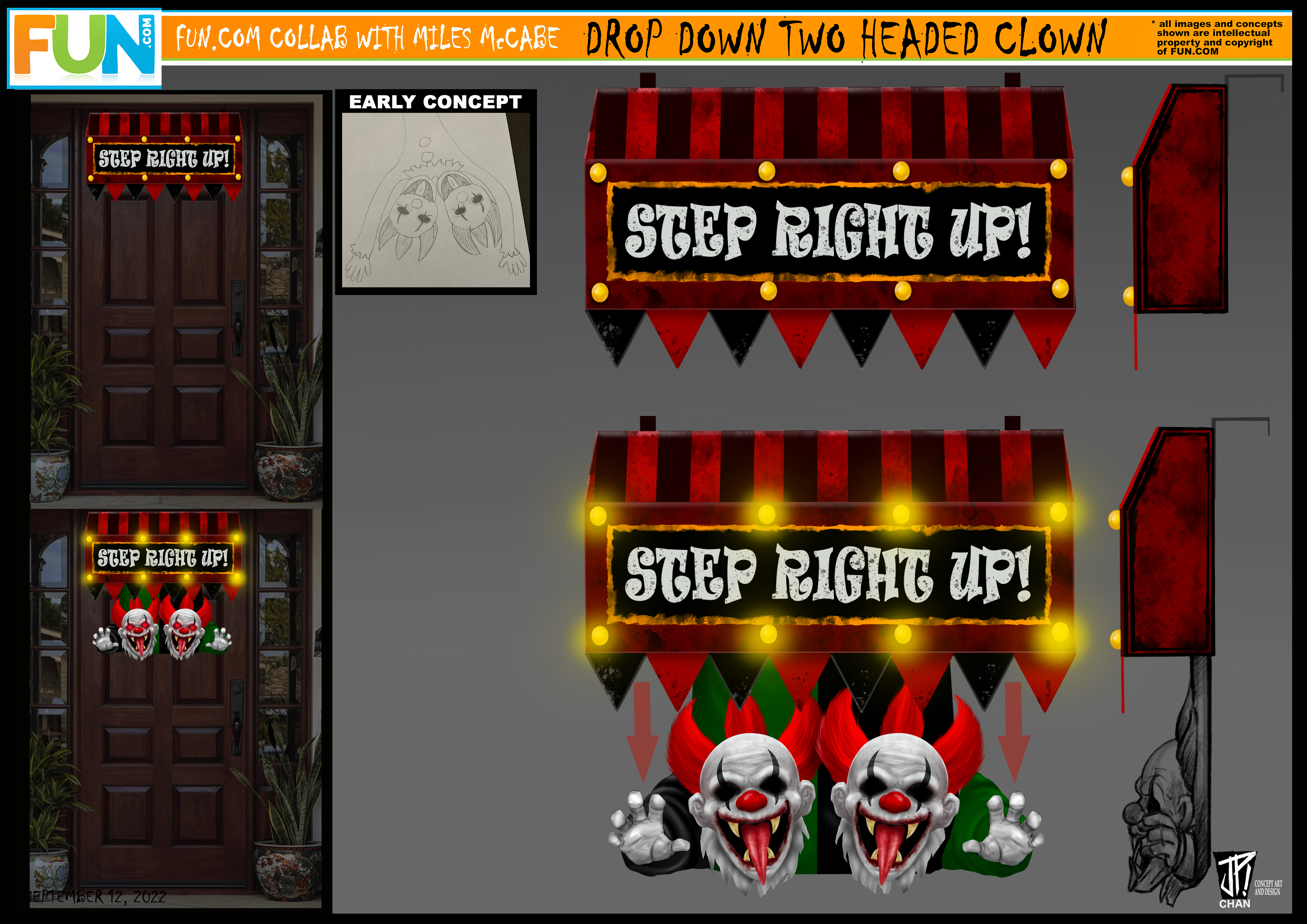 Development image of the Drop-Down Clown animatronic from HalloweenCostumes.com. Original design by Brick Thunder.