Dark Angel Costumes
1 - 2 of 2
---
If the innocent angels of heavens above are a little too dull to light your halo, you might be in need of looking to the dark side for your fun! Fall in with our Fallen Angel costumes and you just might earn the wings you've been wondering about. Dark Angel costumes have a way of bringing an edgy flair to a classic holy look, letting you be both innocent and full of mischief at the same time. So fly through this category and fulfill your desires!
read more
read less
Main Content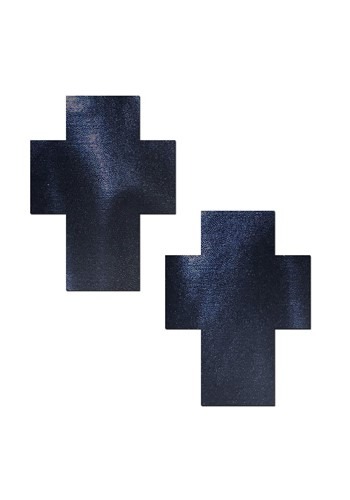 Coming Soon
---
Everyone knows that any time a bell rings, an angel gets its wings. It's basically a rule that is burned into the Christmas dogma. The thing that they don't tell you is that only certain choirs of angels get their wings from the resounding sounds of twinkling bells. There are a ton of different types of angels, though, and naturally, they each gain their powers through totally different means. If you've always felt just a bit divine but don't fit the standard mold, maybe you just belong in a better part of heaven!
"But what kind of angels are there?" you might wonder. Clearly, there are the Heavenly Host, including the seraphim and cherubim. They've got multiple sets of wings and are charged with really big tasks. There are the archangels and your everyday angel varieties. They tend to be your conventional angels who interact with humanity. But there are also the classes of Thrones who arrange consults with the highest powers, the Dominations who are in charge of everybody, the Powers who fight against demonic spirits, and the Virtues who create all the most beautiful miracles in the world! But then there are the Principalities. These are the angels who get things done! Annoyed by the low progress of humanity and the hands-off approach of the other celestial beings, the Principalities are basically the kick-butt choir!
Even still, there are more routes you can go if you truly want to be unique. Transform in the most epic way with our Dark Angel costumes. These looks feature black angel costume options with rich gray, blue, and purple colors to create the look of gothic angels, grim reapers, and no-nonsense celestial beings! You can find Dark Angel Halloween costumes with long gowns that offer an elegant take on the dark side of humanity or can even locate corsets and skirts that give you a sexy angel twist!
Accessorize your Fallen Angel costume with beautiful black wings that you can wear around your shoulders. Clearly the wings are among the most critical parts of the angel disguise, so you'll have to decide your story. Did you fall from heaven and burn your wings on the way down? If so, skeletal wings are perfect for you. If you're an elegant angel with a dark back story, black feather wings will complete any look!
Including a matching black halo and you'll give your dark angel a truly intimidating look. Are you a corrupt creature that brings doom upon the world or are you simply the blacklight version of a holy party that is fated to keep things fun!? Be sure to remember your weapon of choice. A reaper's scythe or a gleaming sword is sure to have everyone singing your praises!
Team up with other dark angels or even go head to head with a conventional blessed angel costume to create a group costume that is truly heavenly. All it takes is for you to sort through this category and hear that clicking sound at the cart. (It turns out that Dark Angels get their wings through a chime sound, too!)