Costume Ponchos
1 - 15 of 15
---
Are you looking for a quick Halloween costume? Maybe something you can wear anytime and anywhere? Or perhaps a fuss-free kids costume? Halloween poncho costumes have you covered! Get the best of every day and Halloween styles when you shop our poncho costume selection! From glittering spider web ponchos to kids' costume ponchos perfect for celebrating at school, there's an easy-to-wear Halloween poncho for everyone!
read more
read less
Main Content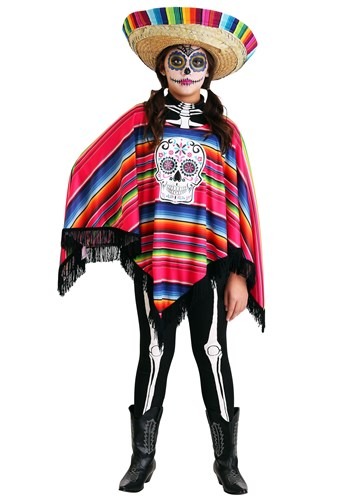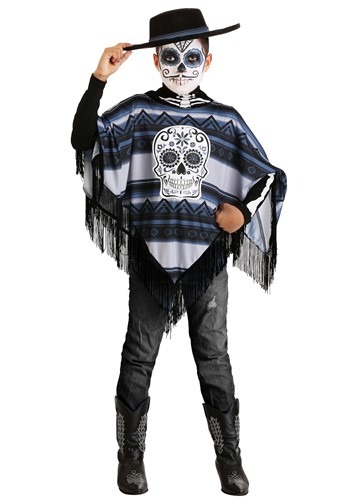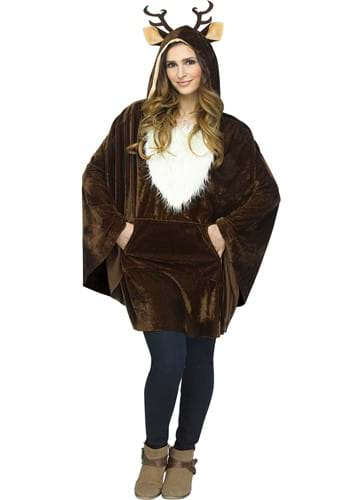 Coming Soon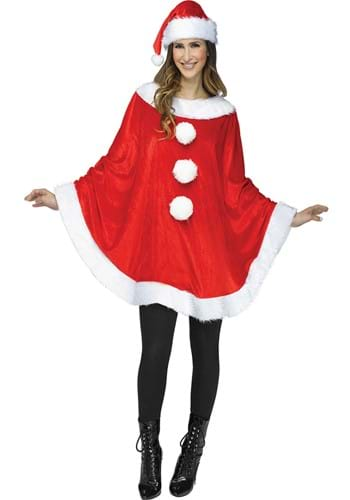 Coming Soon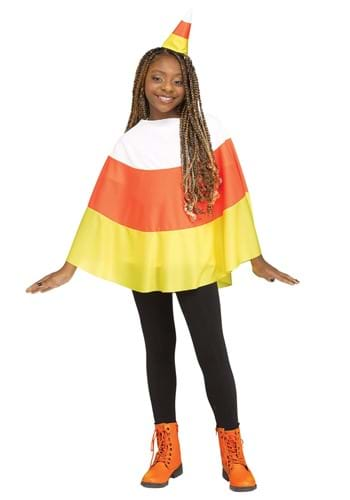 Sold Out
---
Whether you feel the Halloween spirit deep in your soul all year or just want to get a little festive to trick-or-treat with the kids, Halloween poncho costumes are a great style to consider! These easy-to-wear costume options offer way more than a quick costume, and we're here to tell you all about it! So, stick with us! The following guide will briefly detail a handful of the styles available here and how you can put them to great use!
While we're huge supporters of wearing costumes year-round, there are some places that are a little less into the idea. Your office may prefer you stick to a standard business casual or plain casual wardrobe. If you have kids, you may have already learned that costumes aren't allowed even around Halloween. And if you and yours are big Halloween fans, or even just dress-up enthusiasts, that probably comes as a big bummer. Luckily, we believe costume ponchos are the solution! The kiddos may be told they can't go to school as Batman with a full mask and chest armor, but a plaid poncho or even a neon skeleton-printed poncho is just a top! Same for the office! You can look festive for your favorite holiday while wearing dress code-approved garments. Your slacks would look fine under a blue butterfly wing poncho or even a velour red number, even if it has an attached devil horn hood.
Of course, you may not be looking to get you or yours dressed for Halloween at work or school. You may be looking for a costume perfect for a last-minute party invite. Or maybe something that maternity-wear friendly. Halloween costume ponchos are still a great answer!
Flowy and decorated like a variety of characters, a women's Halloween poncho makes a perfect maternity costume! At the same time and for the same reasons, these versatile garments work for plus-size frames and anyone looking for a modest costume option!
You'll find these playful poncho costumes also run at pocket-friendly prices! So, you'll have less to worry about when shopping for something to wear for that last-minute invite! And with one-size standard sizing on most options, you won't need to worry about fit when the costume arrives! You're ready to go once it's pulled over your head and paired with leggings, tights, or any preferred bottoms!
Join the quick, easy, versatile Halloween costume lifestyle when you shop here! From spider queen to scarecrow and pirate to pumpkin, there's a sweet, sassy, and stylish option for everyone! Discover your perfect poncho today, or check back often to see what other pullover ponchos we add for your enjoyment!