---
They always say that black goes with everything and that's especially true when it comes with a head of luxurious black hair. But, the real question comes down to the style. What character are you putting together? From Elvis to Elvira, from Superman to Wonder Woman, from Prince to Princess Jasmine, we've got the black wigs to keep you covered!
read more
read less
Main Content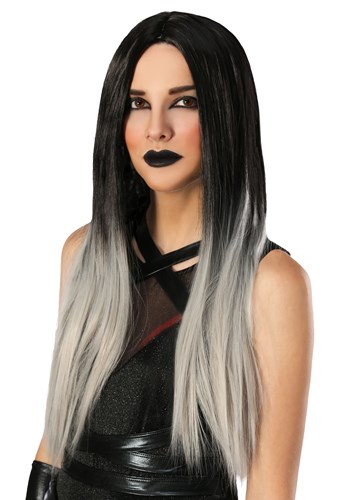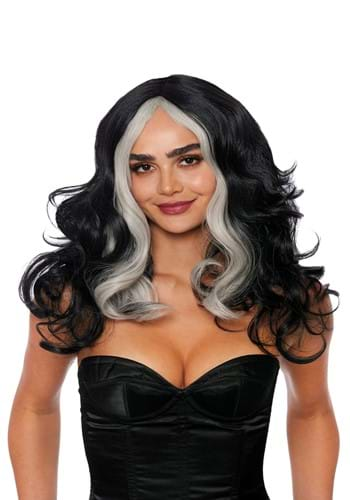 Out of Stock
---
The figure moves in the distance. A fog seems to rise up around it as though commanded by the powerful enigma itself! Who could this mysterious being be? Why does it captivate us so? What is it about that black hair that has our knees shaking in equal parts fear, anxiety, and excitement?
It's hard to put a thumb down on why black hair has such power over us all. Why do so many of our iconic celebrities, favorite film characters, or even mighty individuals from our history seem to be crowned by a head of luxurious dark hair? That might be a mystery that none of us are quite ready to solve for sure, but that doesn't mean that you can't explore a whole hairdo history with our Black Wigs.
Say you want to begin with historic characters. A number of major figures come to mind. Obviously, if you want to go with a look that is as famous as Cleopatra, the Queen of the Nile, you're going to need to make sure that you've got a pristine head of hair that is equally recognizable. She didn't manage her amazing look all on her own like you might have to. Fortunately, we have that classic style ready with a look fit for a Queen! Perhaps you're more in the mood for the King of Rock! Well, you can tell all those Elvis impersonators to take a hike when you show up with a pompadour that you didn't have to spend all morning teasing with hairspray. And, to finish off the historic look of royal black haired folks, we wouldn't send you off without the perfect curls of a certain Prince, either!
But, it isn't just historic figures and musicians that rock a super head of black hair. How about our favorite duo of superheroes!? Superman might have had a number of different hairdos throughout the comic years, but Krypton's Son and the Daily Planet's reporter both have an indestructible black-haired look. (We obviously have a preference for the curlicue, but there's plenty of options!) Similarly, Wonder Woman's black hair is pretty iconic, whether she's wearing her tiara from Themyscira or not! You won't need to spin in super circles or get a blessing from Aphrodite to look wonderful with a Wonder Woman wig!
The best part of our Black Wigs is that you might pick one up for a particular character, but you'll be able to keep it around and try on a few new costumes to help complete your transformation for the next season, too! Princess Jasmine might be seeing a whole new world one year and then you can jump right into some Xena action next time! Sing sweetly as Snow White and then shove your dwarf friends to the ship to become a Pirate Queen!
There are no limits when you have a strong head of hair and there's nothing quite as fierce as black locks when it comes to making a strong memory with our costumes. Augment all of your looks with a Black Wig while saving your style time for the fun!