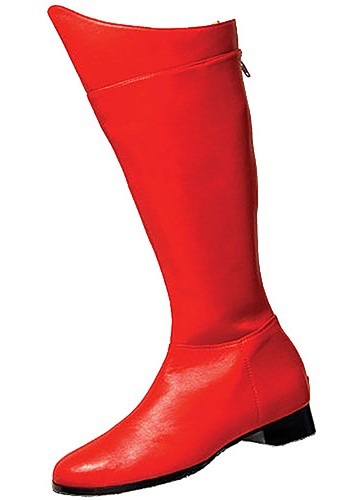 This product has restrictions that limit the countries that we can ship to. Details

Shipping Destination Restrictions

This product has restrictions that limit the countries that we can ship to. This product cannot be shipped to Mexico
Product Description
When you are ready to hit the streets, skies, or even the dark depths of the deep sea, it's obvious that you have to have your superpowers ready to go. You need to present those amazing gifts to a whole new generation throughout the world and inspire them to feel that sense of hope… that the coming days might be dangerous and frightening, but that they can stand up and face that darkness just the same way that you can! Nobody questions that! But, there are a few out there that miss the nuance of that message. And, more importantly, the fact that you can hardly send that message if you're showing up in a basic shirt, jeans, and your basic tennis shoes! Your powers may indeed be mighty, but your wanting public and the most famous of superheroes know the costume is crucial.)
So, since we all agree, let's take time to note that the spandex shorts and flowing cape aren't enough, folks! You've got to have a costume from head to toe and, today, we're going to focus on the toes. Your costume is near perfect, but you need a little bit of that dazzle for your superfeet. Do so with these Adult Red Superhero Boots. Finish up a perfect Superman or Flash with these Adult Superhero Boots. The shining red vinyl gives them a solid leather-like look and a keen V front shape that will edge you right into Victory. A soft padded interior and a back zipper ensure that this is the perfect accessory for your costume, reliably fit and super comfortable, perfect for walking and flying.
100% polyurethane faux leather

Back zipper

Cushioned foam lining

Heel measures approximately 1"
Pair of Boots

Runs Big: Please Make Sure to Double Check Size Chart
Size
Measurement
Standard
Metric
Small (8-9)
Footbed (heel to toe)
10 1/2"
27cm
Small (8-9)
Boot Height
15"
38cm
Small (8-9)
Calf Circumference
14"
14"
Medium (10-11)
Footbed (heel to toe)
11 1/2"
29cm
Medium (10-11)
Boot Height
17"
43cm
Medium (10-11)
Calf Circumference
15"
15"
Large (12-13)
Footbed (heel to toe)
11 3/4"
30cm
Large (12-13)
Boot Height
18"
46cm
Large (12-13)
Calf Circumference
16"
16"
X-Large (14-15)
Footbed (heel to toe)
12"
30cm
X-Large (14-15)
Boot Height
19"
48cm
X-Large (14-15)
Calf Circumference
17"
17"
By
Boots have a very "fake" quality to them. The styling looks cheaper than expected. That said, the sizing is right and there weren't many other options for what I needed for my costume.

Overall ordering experience wasn't bad.

---
---
---
 Write Review
---