80's Accessories
1 - 3 of 3
---
Dive back in to the 80s with our selection of 1980s accessories! From accessories inspired by the hottest 80s glam rock to neon accessories our selection has you covered. Polish off your look for the 80s party with hip hop costume jewelry or the big hair wigs that'll spare you from teasing your own locks, when you shop with us!
read more
read less
Main Content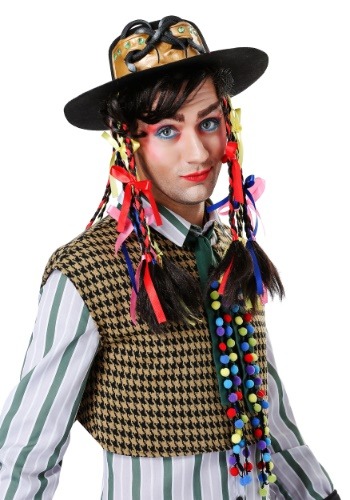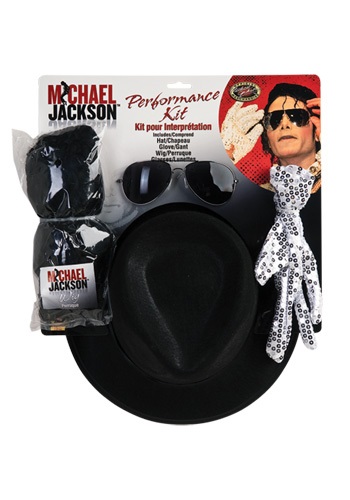 Sold Out
---
Is there another decade quite as wild as the 80s? Plenty of people would probably argue on both sides of that debate with fierce conviction, but you love no decade better than the 1980s. With its big hair, neon colors, musical diversity, and unique popular films, there's something for everyone. So, whether you're heading to an 80s party or suiting up the family for a pop culture group costume, make sure you have everything you need by shopping our selection of 80s accessories.
Becoming a favorite character from a 1980s movie? We have everything from a Back to the Future hoverboard to the Ghostbusters' proton packs to complete your nostalgic ensemble. Dress up like Marty McFly in his iridescent baseball cap or become Jareth from Labyrinth with his exquisite hair-do. Call Beetlejuice into action with makeup kits and wigs that match his manic look or take a trip through the ages with Bill and Ted accessories that are totally excellent!
Start an 80s cover band with accessories inspired by your favorite musical acts. Kiss will be ready to rock again when you pull on one of our exclusive Kiss wigs. Whether you were a fan of 80s pop, hip hop, or rock you'll find the inflatable guitars, make-up, and jewelry you need to bring everyone from Ziggy Stardust to Michael Jackson back into the spotlight!
Just looking for a fun way to relive the flamboyance of the decade? You'll find exactly what you need to turn your regular ensemble into a choice outfit! Add a pair of 80s leggings to your look for a blast of color that can't be missed. Pull on some neon fishnet gloves for a bit of punk attitude in your everyday wardrobe. Or grab that inflatable 80s boombox to show the world that you know the right way to share some like, totally radical tunes!
From the shortest lived fads to fashion moments that still linger to this day, you'll find all the 80s accessories you need to enjoy the decade all over again. Grab the bright 80s jewelry that complements your 80s party gal vibe and the silver-toned wig that amps up your rocker look. Or shop with us to find all the pieces that bring your favorite 80s movie and television characters back to life.
And don't forget to check out our selection of 80s costumes to inspire a whole other realm of dress-up possibilities! With costumes and accessories for everyone in the family, including the baby, you're sure to find what you need to open your own local Ghostbusters branch, start a flashy musical act, or relive the finest moments Smurf Village had to offer!