Discount Indian Chief Headdress
---
Description
Items Included
Size Chart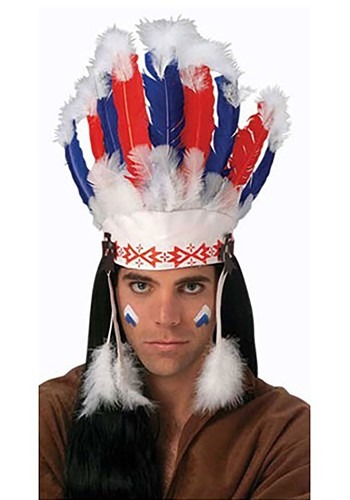 Attention Customer
This product's dimensions limit the countries that we can ship to. This product cannot be shipped to Australia
Product Description
Being the boss is all about setting yourself apart from the rest. Every great leader knows that. The best way to do it is with feathers, wild designs and plenty of attitude, like with this Indian headdress.
Red and white headband w/ Native American patterns

Red, white and blue feathers attached to top

(Designs and details may vary per manufacturer)
Product Reviews

Write A Review
There are no reviews for this item yet. Be the first to write a review!