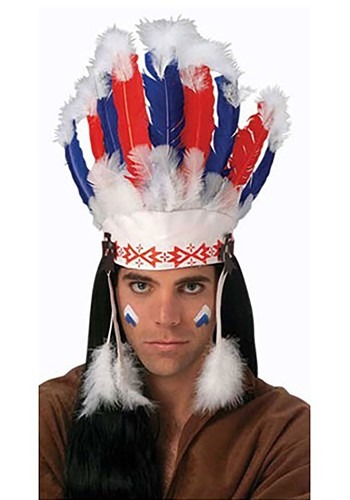 With this Discount Indian Chief Headdress you'll get a realistic and quality headdress without paying the price! The headdress is secured around the head with elastic. Red, blue and white feathers are attached to the band and stand up on the head. The band is white and features a red Native American pattern. Over the temples are two, brown birds. Beneath the birds two white strings with white feathers on the end hang down to the chin. (NOTE: this item's details may vary per the manufacturer). Wear this authentic headdress with any of our Native American costumes and lead your tribe to victory!
Discount Indian Chief Headdress
Product # RU424
There are no reviews for this item.
Be the first to write a review!