Ostrich Costumes
1 - 4 of 4
---
When it comes to ostrich costumes, you have just found the best ones on the web! That's because we feature an exclusive ostrich Halloween costume as well as inflatable ostrich costumes that are totally hilarious. Shop them all right here to see the best outfits available!
read more
read less
Main Content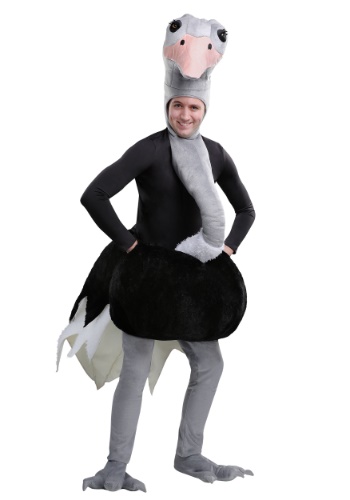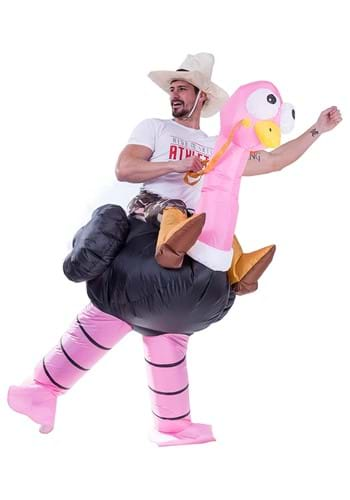 Out of Stock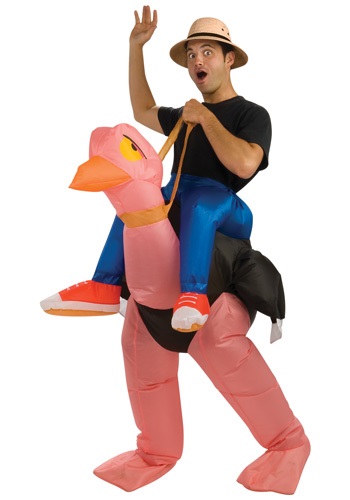 Out of Stock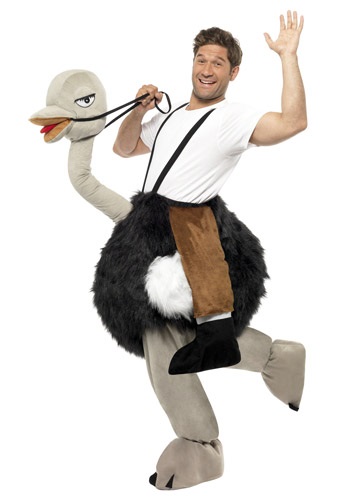 Out of Stock
---
Alright, bird lovers! Are you ready to hop into an ostrich costume and win Halloween? If you are, you have found the right shopping spot! Even though an ostrich costume may not be the first thing many folks think of when considering costume themes, we can assure you that they're fun, funny, and fluffy! We offer several styles of ostrich outfits including plush costumes and inflatable ostrich costumes. And any one of them you choose is sure to be a hit at your next party!
When we decided to add an adult ostrich costume to our exclusive Made By Us costume line, we set out to make a hilarious outfit that recreates the flightless bird's look with a touch of whimsy. And, if we may say so, we nailed it! Our ostrich Halloween costume features a gigantic soft-sculpted character hood, a plump belly, and a back piece full of tail feathers. It's been popular with our customers who are shopping for a unique costume. And believe us. When you stride into your costume party as a totally tall bird, you're going to make quite an impression. Although, you might have to duck when passing through doors!
Aside from a plush ostrich costume, there's another ostrich-inspired outfit that has been hugely popular for Halloween. And that'd be the clever inflatable ostrich costume! Styled as a ride-on costume, the outfit features a windbreaker fabric suit that secures at mid-torso with a drawstring. And then you just need 4 AA batteries to get the fun started. When you power up the fan, the suit inflates to create a pink ostrich bird and a pair of legs riding it. That creates the effect of you being a dashing ostrich rider! With its fun and easy-to-wear style, the ride-on ostrich costume has been a smash sensation with our customers. So much so, that there's also a kid's ostrich costume to get little ones suited up as ostrich jockeys!
We also feature an ostrich rider costume with plush padding instead of an inflatable effect, and it's another excellent ostrich costume idea. The stuffed suit secures around the waist with a furry midsection and dangling plush rider legs. Your legs then become the ostrich character legs, and you just hold onto the reins to steer the soft-sculpted ostrich head. It features suspender straps for a great fit, and you can customize the look with any number of accessories. You could wear a racing jockey shirt to become an expert ostrich racer or put on a pith helmet to become a daring jungle explorer!
Whether you choose a ride-on ostrich costume or one of the plush ostrich outfits, you can be sure that you have a costume that will make everyone smile when they see it. They're great for Halloween costume parties, of course, but ostrich costumes are also lots of fun at birthday parties, festivals, and fairs. You could even consider wearing one to the zoo to get some serious laughs!