---
Nothing comes between you and your style. From festival wear and Halloween costumes to formal gowns and casual outfits, ensure your look is picture-perfect with pasties from our selection! With options ranging from simple and elaborate to demure and thrilling, our available peel-and-stick pasties cater to nearly any occasion. Discover the pair that's right for your ensemble and experience today!
read more
read less
Main Content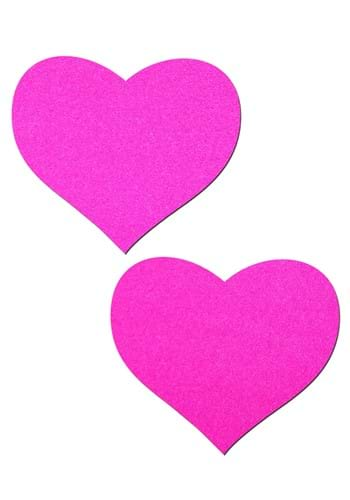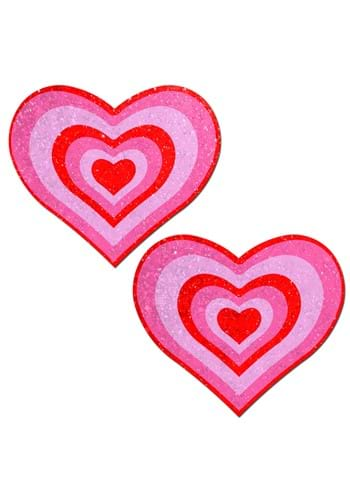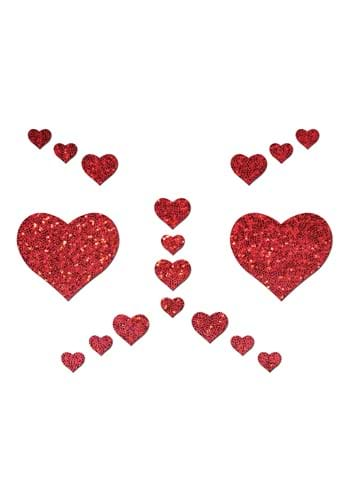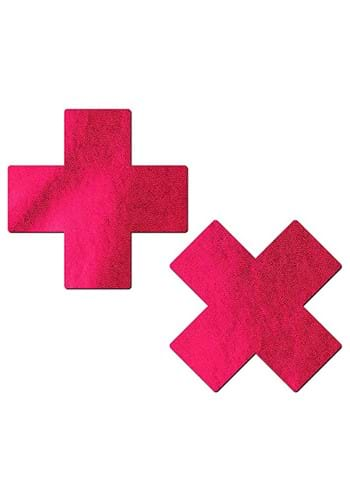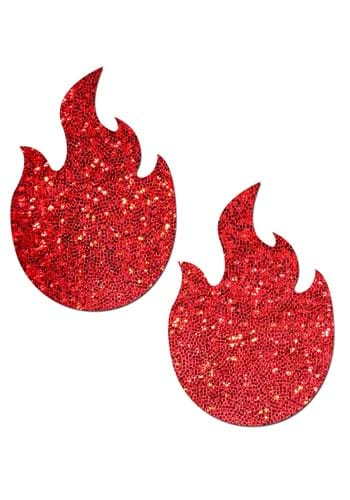 Out of Stock
---
People have plenty of ideas when it comes to the existence of pasties. So many, in fact that we can't assume what even half of them are. But if you're here, we feel pretty confident that you think that pasties are equal parts playful and practical! You may also believe, and we would agree, that pasties are a perfect way to add subtle details or major sex appeal to any ensemble. That means all we're here to do is offer you the pair that perfectly complements your costume or outfit idea!
Let's get right down to it! You're here for nipple cover stickers that either add interest to a look or for a pair that will hide, literally seamlessly, under your ensemble. For more modest use, we favorite our colorful range of X-shaped pasties. These classic options, simply put, cross out the wearer's nipples without adding lines or volume to the top of their outfit. A pair of white X-shaped nipple pasties would be ideal under a stylish blouse or dress that wears better when nothing disturbs its natural draping. Wearing something other than white? Match your pasties to your top with black, hot pink, or even chrome!
Of course, those dainty X-marks would work well under a revealing top too! And their easy shape makes them a great introductory pasty, perfect for your first music festival or Pride parade. But if and when you're ready for boob pasties that really garner attention, we've got you covered! That desert festival wear would look fire with sparkling flame pasties. Meanwhile, a pair of silver stars might be exactly what you want for a festival held in the mysterious depths of a forest at night. Though, you could cover both bases with a set of neon green alien pasties that ensure you're welcome to create a close encounter of the stylish kind!
Which leads us to clever pasty-enhanced costume ideas! Dressing as a witch is always a good time. But a set of planchet pasties may open your mind to more spirited renditions of the classic ensemble. And while a bewitching costume completed with Ouiji board cursers or a rather on-the-nose set of boiling cauldrons is a definite yes in our books, we're rather taken by the ideas snowflakes and seashells provide. An adult version of your favorite mermaid or ice-wielding queen wouldn't shy away from adding the form-fitting stick-on pasties to the ensemble. Even if they are concealed, you'll feel them boosting your confidence!
From cowhide crosses for a truly wild west costume to adorable ghosts that only come out at night, our selection of adult nipple pasties has lots in store. But if sweet bunnies, rainbow hearts, or spooky pumpkins aren't what you need, rest assured we won't leave you hanging. Check back often to see the new and unique pasty options we've added for you to love!