Music Icons From the 1980s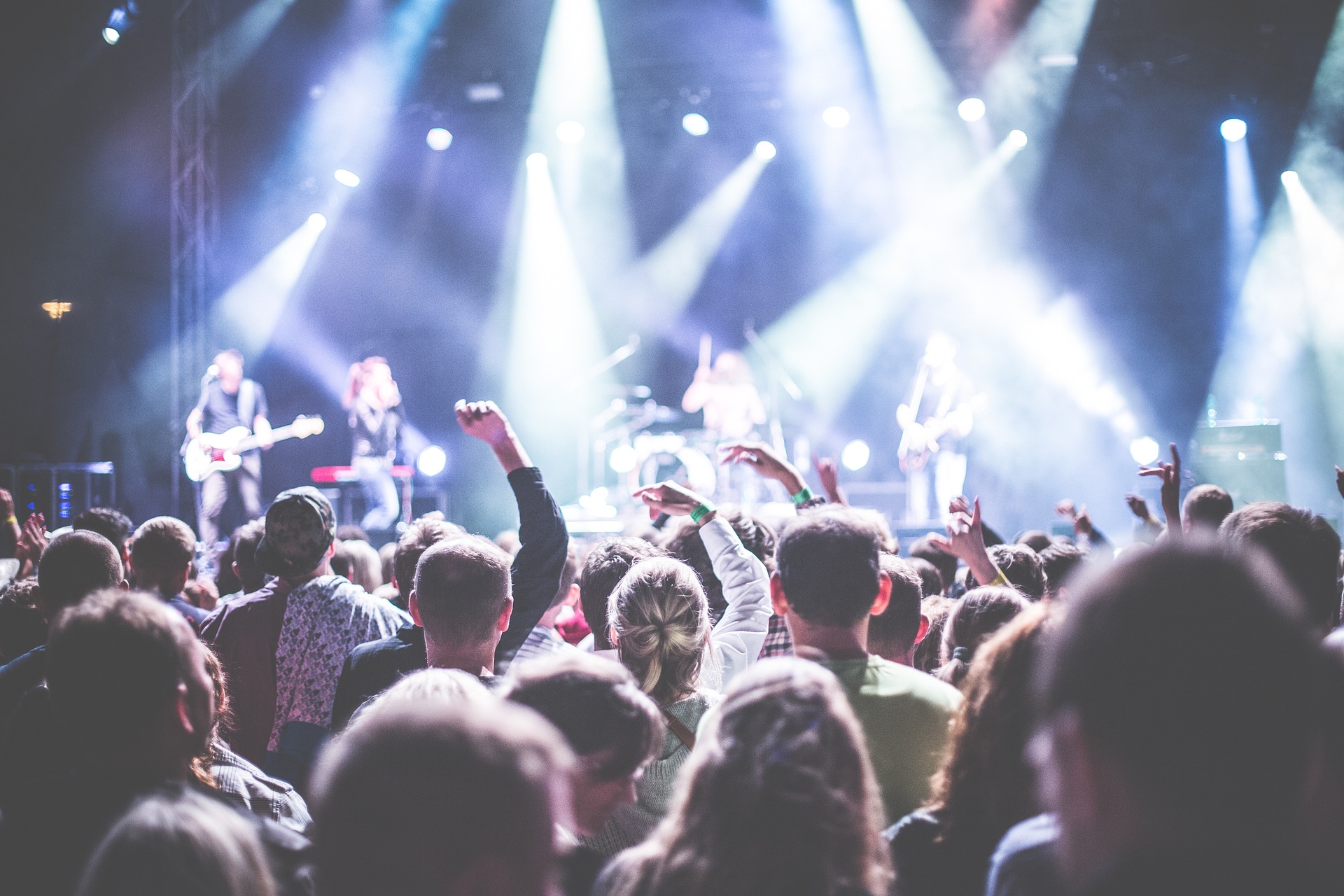 By: FUN Monster
The 1980s had their fair share of musical icons and superstars. Many of the artists from the 1980s forged the path for emerging performers who would become the superstars of today. Their groundbreaking sounds expanded musical genres and made them legends.
Pop: Michael Jackson
The King of Pop started his musical career as a part of the Jackson 5, a band consisting of Michael and his four older brothers. While Michael was the youngest of the group, it wasn't long before the world knew him as the group's star. The band couldn't compete with the force that was Michael Jackson, even though the Jackson 5 achieved significant commercial success with many #1 hits, including "I Want You Back." Between the late 1960s and 1970s, Michael became a teen idol and a solo performer in his own right. Michael Jackson released four solo albums in the early 1970s, including Forever, Michael, through Motown Records.
His 1979 album Off the Wall, with Epic Records, transformed his sound. The album led him away from bubblegum pop to establish the unique sound for which Jackson became known. The album ranked #3 on Billboard, and he had several chart-topping singles, including "Rock With You."
On Nov. 30, 1982, Jackson's life would change forever with the release of his sixth album, Thriller. The album quickly shot to #1, and Jackson had seven commercially successful singles. Thriller would become the best-selling album in music history. Jackson earned the nickname "the King of Pop" with a career spanning multiple decades until his death in 2009. While Jackson is gone, his music lives on and allows new generations to discover his creative genius.
Rock: AC/DC
Australian rock band AC/DC was the brainchild of brothers Angus and Malcolm Young. Although the band has experienced tragedy, triumph, and many lineup changes, AC/DC has become a prominent leader in the rock music industry.
The band's discography started with its first album release, High Voltage, in 1975. Still, it wasn't until the release of Highway to Hell in 1979 that the band made a name for themselves and achieved commercial success. The celebration would be short-lived: On Feb. 19, 1980, singer Bon Scott died of alcohol poisoning. The other members of the band were ready to break up, after their loss, but Scott's family pushed the band to remain together and soldier on in his memory. Brian Johnson stepped in and took over as lead singer, and he continues to lead the group today.
Johnson's first album as AC/DC's singer, 1980's Back in Black, the band's seventh album, sold more than 50 million copies after its worldwide release. However, it was AC/DC's eighth album, 1981's For Those About to Rock, that reached #1 on the charts.
AC/DC has seen decades of commercial success. Their music has been featured on the soundtracks of movies such as Maximum Overdrive and Last Action Hero, and the well-loved rock band continues to release albums and sell out arenas today.
R&B: Tina Turner
Tina Turner isn't just an icon but a hero to women everywhere. Her musical career started with Ike Turner, who she would soon marry. With their Ike & Tina Turner Revue, she recorded a string of hits in the 1960s and 1970s, but Ike was an abusive husband, and she left him in 1976.
The 1980s were the true beginning of her international stardom. The release of Private Dancer in 1984 validated Turner as a solo artist, and she went on to become one of the top-selling female artists worldwide. In addition, her single "What's Love Got to Do With It" became an anthem for women who overcame domestic violence and abuse by their partners.
In her decades-long career, Turner has won 12 Grammy awards. In 1988, she set a world record for the largest paying audience at a single concert, drawing 180,000 people to a stadium show in Brazil. She also received the Grammy Lifetime Achievement Award in 2018.
Turner has also appeared on the silver screen. She co-starred in Mad Max Beyond Thunderdome with Mel Gibson in 1985. In addition, her life story was made into a movie starring Angela Bassett, What's Love Got to Do With It, in 1993.
Today, Turner is retired and living peacefully with her husband, Erwin Bach, in their Zurich home. However, her music still intrigues generations and dazzles music-lovers.
Hip-Hop: Grandmaster Flash
Bronx DJ Grandmaster Flash started as a teenage fan of influential DJs Kool Herc and Pete Jones. In the 1970s, he played at local parties and worked with Kurtis Blow, developing and popularizing techniques like beat-juggling and record-scratching. His first band was Grandmaster Flash and the 3 MCs, and the lineup included The Kidd Creole, Cowboy, and Melle Mel. Additions to the group would lead them to change their name to Grandmaster Flash and the Furious Five.
The group signed with Sugar Hill Records in 1980, and a year later, they would release "The Adventures of Grandmaster Flash on the Wheels of Steel," a 7-minute single featuring Flash's turntable skills that included the first record-scratching on a recording. In 1982, they released "The Message," which dealt with the topic of living in poverty surrounded by drugs and violence. This song would go on to become the first hip-hop recording to be chosen for preservation by the Library of Congress.
The group broke up shortly after "The Message" became successful, but Grandmaster Flash went on to work with other artists, including Flavor Flav and DJ Tomekk. Grandmaster Flash and the Furious Five became the first hip-hop act inducted into the Rock and Roll Hall of Fame in 2007, recognizing the influence of their sound across genres.
Electronic Music: The Belleville Three
Derrick May, Kevin Saunderson, and Juan Atkins make up the Belleville Three, known as the fathers of the Detroit techno scene. The group's name originates from Belleville High School, where the trio met and became lifelong friends. They listened to funk music on the radio together, and they were inspired to start making music of their own. In the early 1980s, the three men developed their sound with turntables and synthesizers, working on solo projects and collaborating with others under a variety of names. Their efforts helped to push electronic music into the mainstream, and they coined the name "techno" in 1988.
Many years after their biggest successes, in 2017, the trio took on the official name "the Belleville Three." They performed at Coachella that year, and the trio continues to tour and create music today.
Country: Dolly Parton
Tennessee native and global country superstar Dolly Parton came from an impoverished family, and she got her start in the 1960s as a songwriter. She then began recording her own music, releasing her first full album in 1967. Parton was invited to join The Porter Wagoner Show, a musical variety show, where she performed with Wagoner and many others. Parton's country music success grew throughout the 1970s, but it wasn't until the 1980s that she became a household name and megastar in both music and film.
Parton worked hard to break through on the popular music charts, and the result came in 1981, when "9 to 5" hit number one on the pop, adult contemporary, and country charts. The song came from the soundtrack of the film of the same name, in which she co-starred. She starred in The Best Little Whorehouse in Texas the following year, and the soundtrack for that film would include what would become one of her most famous hits, "I Will Always Love You," which would be covered in 1992 by Whitney Houston. Parton also hit number one in 1983 with "Islands in the Stream," a duet with Kenny Rogers, with whom she would record many other duets over the years.
Today, Parton is known both for her music and for her philanthropy. Dollywood, her theme park in Pigeon Forge, TN, generates millions each year, and she donates her earnings to the Dollywood Foundation, which supports charitable efforts including the Imagination Library, a program she founded in 1995 to give free books to young children. She also set up a bald eagle sanctuary at Dollywood to help preserve this once-threatened species. Parton raised millions of dollars to provide direct aid to people who were victims of the 2016 Great Smoky Mountains wildfires. She also donated $1 million to research that led to the development of the Moderna vaccine against COVID-19.
Other Music Icons