Licensed Decorations
1 - 2 of 2
---
These decorations are licensed to thrill! From Disney Halloween decorations to licensed horror movie props, our selection of licensed decorations has something for everyone. Put a Star Wars twist on your holiday decorating. Have a super season with superhero decorations. Or celebrate any of your favorite pop culture franchises with collectible décor!
read more
read less
Main Content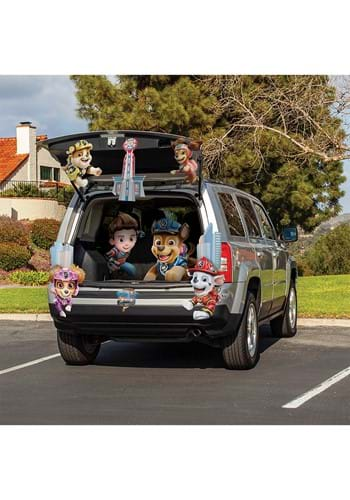 Out of Stock
---
When you pick a theme, you really commit to it. And while you have the skills and eye to create a convincing Disney theme park in your front yard using pumpkins and generic Halloween props, you wouldn't mind a bit of help. Well, you're in luck! You've come to the exactly right place to get that help! Our selection of licensed decorations is here to make putting together everything from your Star Wars Halloween to your Nightmare Before Christmas Christmas easier!
Planning a horror movie-themed Halloween? Dive into all of our Halloween decorations to get started. Then explore this gathering of officially licensed décor to find those extra special surprises! Pennywise is ready to hand out candy, and Michael Myers can't wait to greet party guests to your costume party. Your graveyard display will look extra spooky with Jason popping his arm through the ground. And even Leatherface is willing to lend a hook for you to hang your coat on!
Keep the eerie vibes going into the Christmas season with classic horror movie monsters as tree ornaments! Or transition even easier between your favorite holidays with Nightmare Before Christmas decorations that are ready to delight trick-or-treaters and Santa Claus!
Thinking something more family-friendly would suit you better? You can't go wrong with Disney or Harry Potter! The magic of both franchises comes to life in your home when you order a collection of Disney figurines or Harry Potter wall décor! Bring your enchanting displays outdoors with Disney inflatables or hanging props.
Stuck on the idea of a Star Wars Halloween now that we brought it up? Don't worry. We'll tell you how to make it happen! From a New Hope to the Mandalorian, we have licensed Star Wars décor for every fan of the galaxy far, far away. Inflatable Vader is ready to welcome or deny guests while Baby Yoda collects or shares goodies at the door! And whether it's a holiday or every day, our exclusive wampa rug is a must-have addition to any fan's space!
With options ranging from the Peanuts to Beetlejuice, we're sure your mind will be teeming with licensed decorating ideas, but you're not afraid of learning one more! So, who ya gonna call? Ghostbusters! When in doubt, kick it old school with those abnormal paranormal investigators and our selection of licensed Ghostbusters décor. From Halloween displays to fandom havens, these Ghostbusters options are some of our favorites and bringing it all together, plus they'll look perfect with your screen-ready Ghostbusters costumes!
Didn't find the licensed product you were hoping to? Never fear! We're always working to gather every unique decoration and costume our customers are looking for. So check back often or explore our massive selection for everything your Halloween or everyday needs!