Halloween Archways
1 - 3 of 3
---
Whichever way you're going, once you pass under a Halloween archway, the season changes! Enter the spooky season as you leave your cozy home when you set a Halloween arch in front of your door. Welcome trick-or-treaters to a playful Halloween paradise with a Halloween inflatable archway. Or prepare costume party guests for a ghoulish gathering with Halloween arches as haunting as needed! From sweet to scary, our archway selection has you covered!
read more
read less
Main Content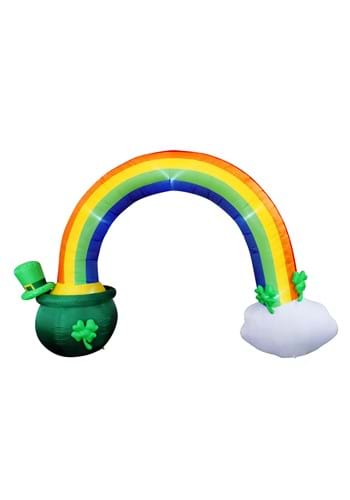 Coming Soon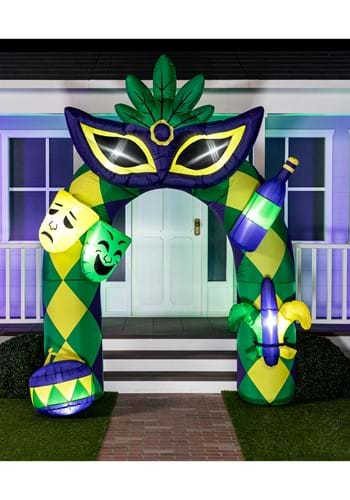 Coming Soon
---
First impressions can be important. Especially when you're trying to set holiday visitor expectations. What are they getting themselves into? Should they assume the interior of your home is filled with elaborate decorations? Or was all the festive spirit left in the front yard? Whatever anticipation you're trying to build, a holiday archway can help!
Explore the following guide to learn how our animated and inflatable archways can work for your holiday display. From terrifying to enchanting, we'll detail which Christmas, carnival, or Halloween arch idea is right for your need!
Let's start with what we know best: Halloween! Chances are, you know what type of Halloween spirit you want to create. Either you want trick-or-treaters to expect nothing but the sweetest treats and pleasant interactions, or you want to scare the pants off of anyone passing by or entering your home. Of course, you could also prefer a feeling right in between, but we'll address the extremes and let your clever decorating skills blur the differences after.
Go kid and family-friendly with your Halloween décor when choosing one of our inflatable Halloween arches. While we have a few capable of causing chills instead of giggles, most are perfect for creating a spooky sweet atmosphere! Choose stacked and smiling jack-o-lanterns with a happy glow to greet trick-or-treaters. Or turn your front yard into an enchanting Halloween hollow full of grinning ghosts, witches, trees, and pumpkins!
Ensure costume party guests know they're entering a haunted home instead with an animated archway! A looming ghoul or creepy clown promise to send shivers down spines before party-goers even hear the classic Halloween soundtrack filling your darkened hallways. Keep it scary but a little less hair-raising with an inflatable grim reaper towering over your entryway. Our exclusive reaper arch will grip the imagination without totally terrifying the neighborhood.
If you're a go-big-or-go-home kind of Halloween decorator, you're probably not shy of going overboard with other holiday decorating. We love that! And our available holiday archways are here to carry your Halloween style into the different seasons!
Watch eyes light up at Christmas when a merry and bright gingerbread arch greets passersby and family! Whether your home smells like fresh-baked cookies, candy canes, or fresh pine, guests will feel the festive spirit before walking through the door. But don't stop there! St. Patrick's Day and Mardi Gras deserve to sparkle and shine too! Celebrate with themed archways for either.
Didn't find the archway you were hoping for? Check back when the need arises again and see what new and exciting options we have available! From the fun of Halloween to the sparkle of spring, we're always looking to add to your holiday experience, and our selection follows suit!