Candy Cane Costumes
1 - 2 of 2
---
Need something festive to wear to a holiday party? We think you should try a candy cane costume! The red and white stripes look lovely on almost everyone, and you can't be sweeter than when you're wearing a candy outfit. You'll be ready for the holidays with one of our candy cane outfits or accessories!
read more
read less
Main Content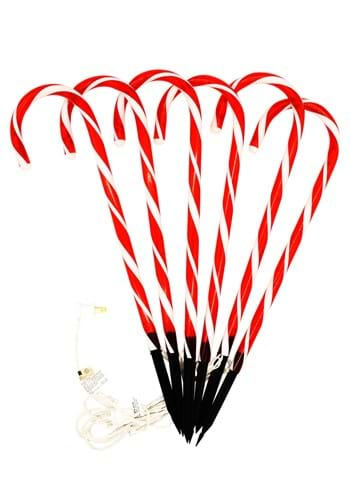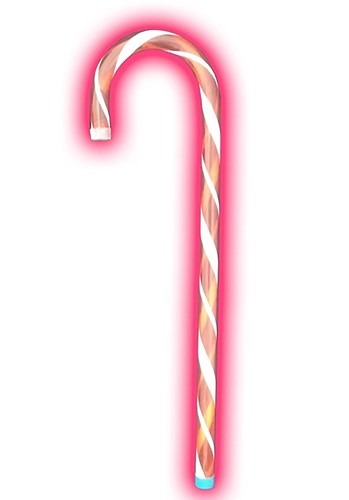 Sold Out
---
What's your favorite symbol of the Christmas season? Many of us have a pine tree somewhere in the house, and others decorate with snowmen on every surface. Perhaps you know someone who never has enough nutcrackers. Or maybe their theme of choice is the North Pole itself, with Santa Claus suits in their closet and reindeer adorning their space. Although we love seeing all of these during the winter, we don't think there's anything more classic than the simple candy cane!
There are many stories about the origins of candy canes, and we're not really sure which ones are truth and which are legend. Some people attribute religious meaning to the different characteristics of the candy, while others simply appreciate the charming color scheme and delicious flavor! Regardless, a candy cane is almost certainly going to make most people think of Christmastime.
Although we appreciate a good red and green theme for the holidays, there's also something about the red and white color scheme of traditional candy canes that we especially love. And of course, it certainly helps that they're so tasty! But candy canes don't have to remain simply as décor or an option for a sweet treat. We think they also make great outfits!
You can keep things simple with a (rather cute) peppermint ugly Christmas sweater. Or go all the way and try a head-to-toe candy cane costume. We also have fun accessories like striped socks so you can add some subtle sweetness to a regular outfit. You can even try a candy cane dress for your next festive occasion! And if you'd like to put your own twist on the traditional red and white, we also offer some pink options to help you create your delicious candy outfit.
At least in our neck of the woods, candy canes usually come in boxes of a dozen. Grab a few friends and create festive group costume! And if you're going it alone, a candy cane costume is sure to help you stand out in the sea of Santas and reindeer at your next holiday party. You're sure to look as sweet as the candy tastes when you don the cheerful red and white stripes!
Even though the humble candy cane might have a fairly simple design, it certainly isn't plain. And if you wish, you can add plenty of pizzazz to your costume with more of our holiday-themed accessories. Add a Santa hat, a striped pair of tights, or some light-up jewelry to your ensemble to make it even more festive! Now all you'll need to do is start practicing your dance moves just in case you get recruited for this year's production of The Nutcracker!