Adult Batman Costumes
1 - 2 of 2
---
Calling all aspiring Caped Crusaders! If you've ever dreamed about donning a cape and cowl to save Gotham City (or your own burg) there's only one outfit that will do. You're going to need a Batman Costume! Adults will love our Batman cosplay options. From authentic Batman masks to replica adult Batman suits, you'll find everything you need right here.
read more
read less
Main Content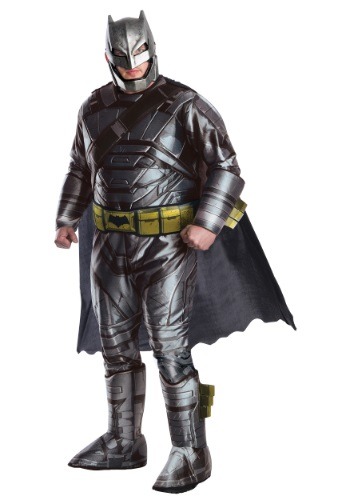 Out of Stock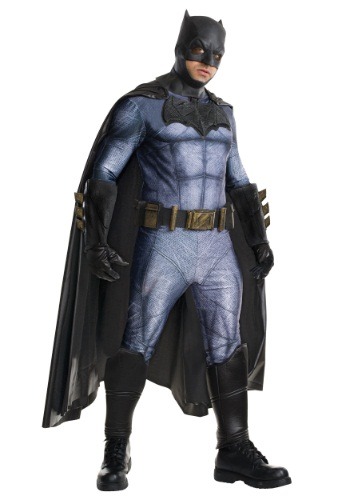 Out of Stock
---
You loved Batman when you were a child, and wanted to be him. You still love him. And now you can be him in one of our licensed Batman costumes! They come in standard and plus sizes, and range from basic budget outfits to super serious replica costumes for collectors.
If you're on a budget or short on time, one of our Batman costume t-shirts is your solution. It doesn't get any quicker or easier than that! You have to get dressed anyway, right?
When it comes to high-end Batman outfits, we have detailed, super-deluxe movie replica and supreme edition costumes. You can be Batman as he was drawn in the early comics, or as he appeared in the 1960s TV series, or as the movies' Dark Knight.
With our awesome options, you'll have no trouble finding a Batman Halloween costume that will fit your need to become Bruce Wayne's Batman!
For even more costumed fun, recruit friends for a couple's or group theme. A friend or significant other could be Robin or any of the villains: Catwoman, Harley Quinn, Poison Ivy. A group of friends could make up a rogue's gallery of villains: The Joker, Riddler, Scarecrow, Bane.
Whatever your preference or budget, we have a Batman costume option that will fit the bill!