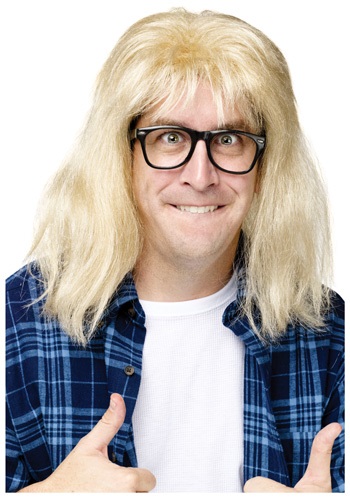 Party time! Excellent! The SNL Garth Algar wig features synthetic blonde hair in the style of the Dana Carvey character from the Saturday Night Live sketch, Wayne's World and fits on your head with an elastic band mesh net. Also included with the wig is a set of black frame glasses with clear plastic lenses. You'll be all set to do your own cable access show in your parents' basement!
SNL Garth Algar Wig
Product # FU92195
There are no reviews for this item.
Be the first to write a review!