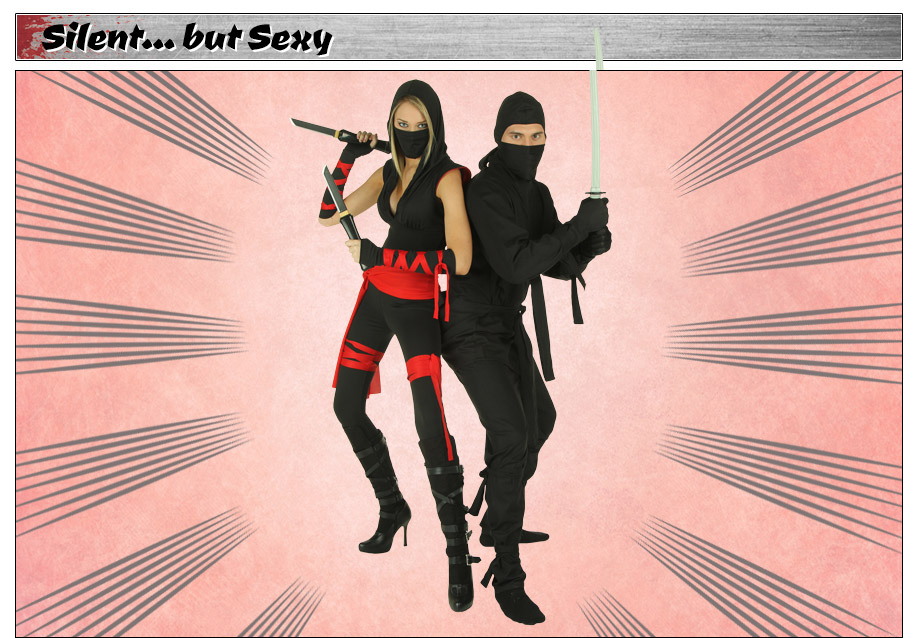 Silence is your friend when you're a ninja. Luckily, you'll look so good in these sexy costumes that you won't have to utter a single word to convince anyone. We love the red; the color of passion (and blood) with the mysterious and frightening void of color, black, makes this duo especially deadly, and unbelievably good looking.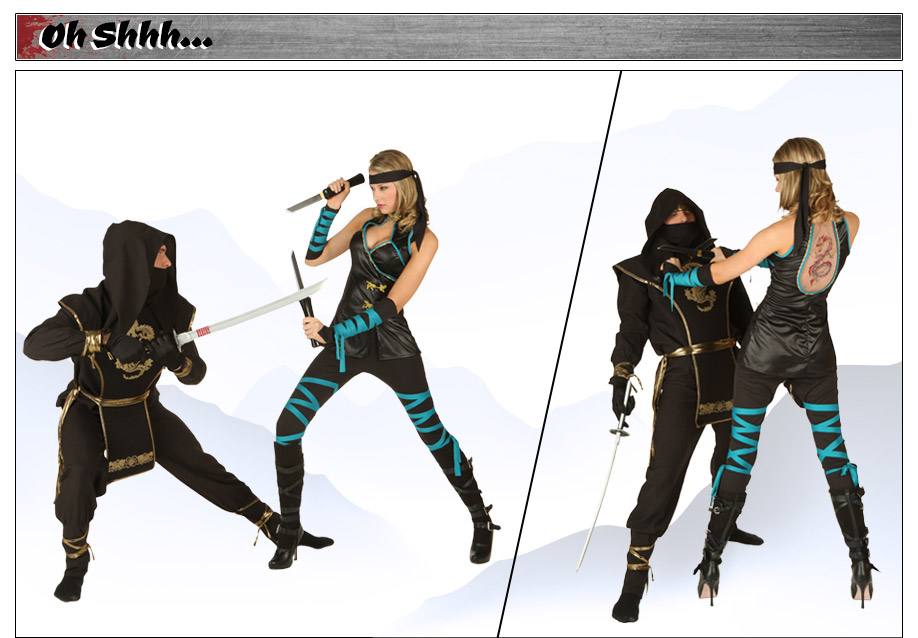 No matter how great things seem to be going, eventually, every couple will have a fight. Most just argue, slam a door or two, and work it out. But ninjas? When they fight, they FIGHT! It's an interesting phenomenon to witness, a little like the best kind of nature footage. They never talk it out, in fact, they don't say a thing! Instead, they draw their weapons, and see who is able to catch the other in a vulnerable position. Once there is a clear victor, it's all over! They've tried couples therapy, but it wasn't as definitive as a good duel...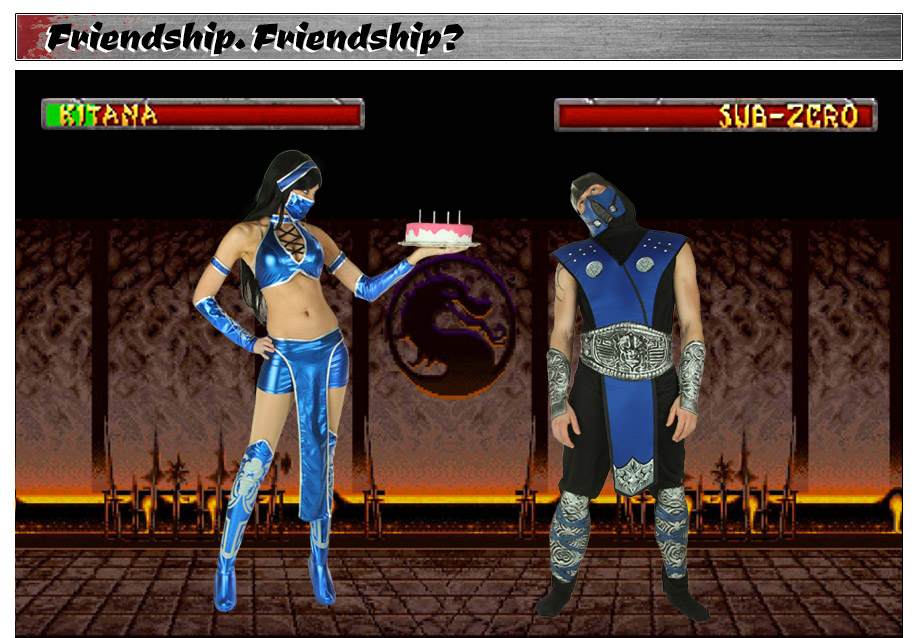 Usually they're pretty brutal once they've won the match. Fatality? Seems kind of harsh. Who knew that in a twisted game of Mortal Kombat a fellow contestant could be so kind! Kitana here has decided to show Sub Zero some mercy, and instead of fan-blading him inside out, she presented him with a wonderful frosted cake. Friendship? Yes, friendship!