Dumb and Dumber Costumes
1 - 42 of 42
---
1 - 42 of 42
It may be ransom money needed for the safe release of a hostage. But what's the harm if you borrow a little? Your IOUs are as good as money! And when you are borrowing it for such a worthy cause, like buying a sweet new tuxedo to impress your soon-to-be girlfriend then it can't be that wrong. Right?
If none of that made sense, congratulations you are not Lloyd Christmas or Harry Dunne. But would you like to be? With one of our deluxe colored tuxedos, or a licensed Dumb and Dumber costume you can be! When you make your next appearance in a vintage style, orange or baby blue tuxedo you'll be a changed man (or woman).

Dumb and Dumber Costumes
How to Be Harry and Lloyd
Ideas, Tips & Tricks
Are you trying to be dumb this year, or are you trying to be dumber? Harry and Lloyd are the perfect examples of how to do it and this guide is here to help you in your quest to be like the guys from the movie. From all the best poses for pictures, to what sort of witty (or not so witty) quotes you need to say, you'll find the beginning to your Dumb and Dumber experience here.

How to Pose for Pictures in Your Harry or Lloyd Costume
Harry and Lloyd Poses
"Get Ready For The Ball"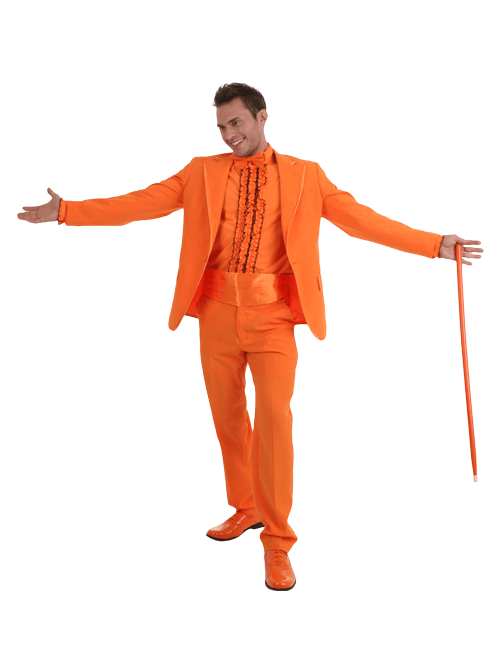 "Not A Clue"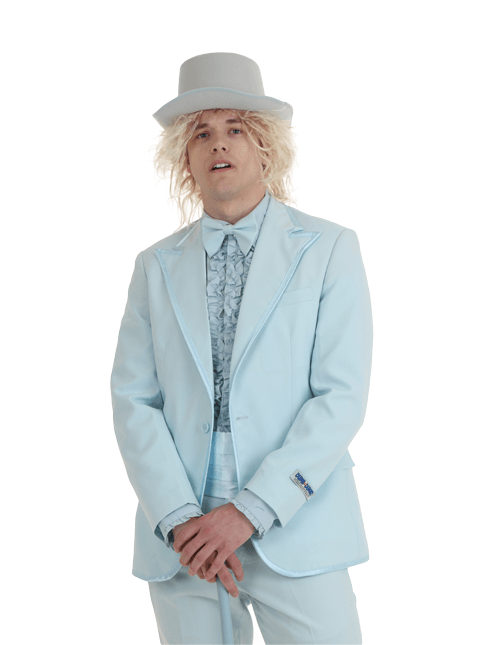 "Gotcha!"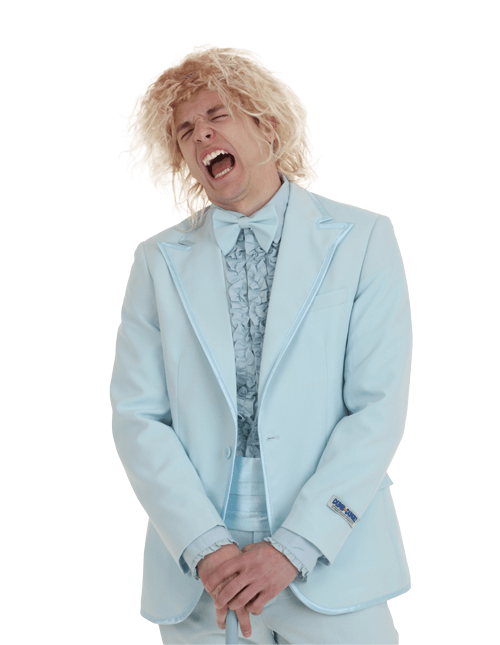 "Put Out The Vibe"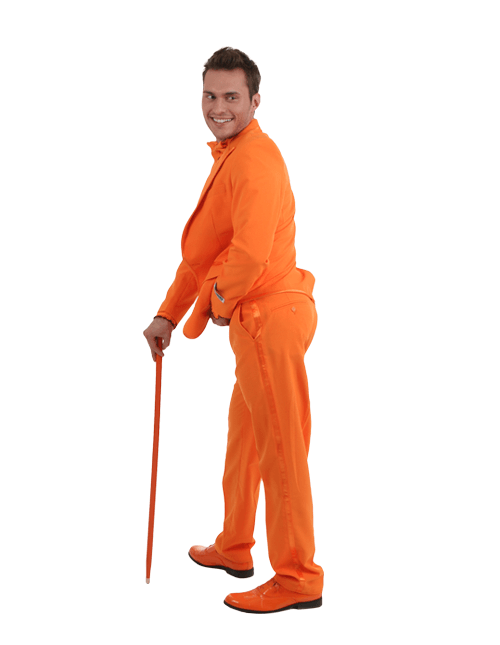 If a worm farmer and a limo driver from Rhode Island can class it up, so can you! All you need are some very, very brightly colored suits and the right kind of poses. So, grab your top hat and grab your cane. You're about to up your class and put out the vibe for the big Owl Benefit.
How to Pose for Pictures as a Dumb and Dumber Duo
Dumb and Dumber Duo Poses
We Can Be Classy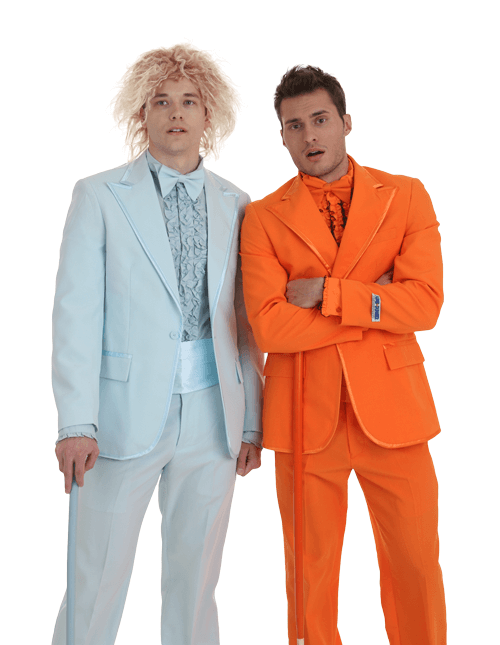 Dueling Canes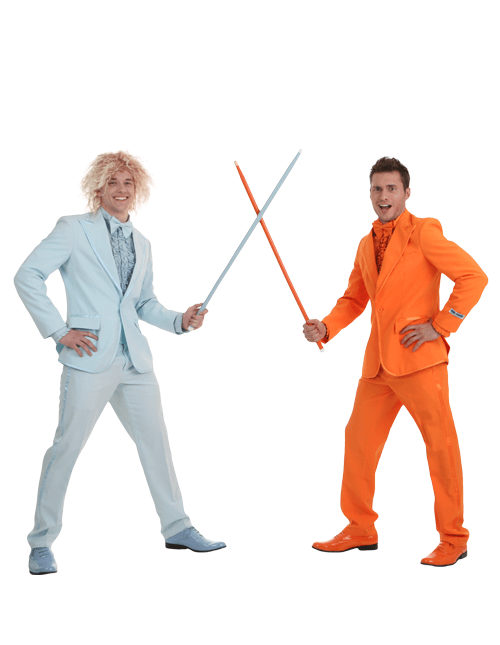 Two heads are better than one, even when those heads are Harry and Lloyd's! It also takes the right poses to get the Dumb and Dumber look down just right. Grab your best friend and put on your best "duh" face. Then, check out some of these ideas to shake up your look. It's time for a pose-off!