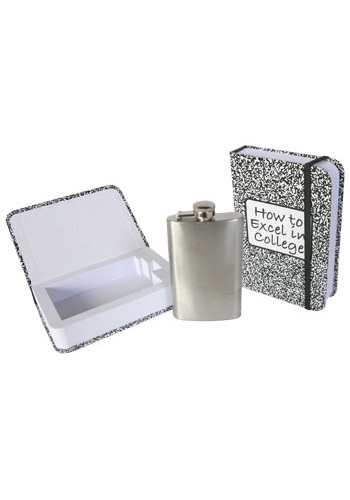 Fake College Book w/Flask Placeholder

Functional Silver Flask
You'll never make it through college but you'll sure look cool. This College Book Flask is a hilarious way to hide what could be a serious problem from your classmates and yourself!
Black and white, hard cover notebook

''How to excel in college'' printed on the front

Silver flask hidden inside

Book secures with elastic strap

6'' tall and 4'' wide
College Book Flask
Product # IS98224
There are no reviews for this item.
Be the first to write a review!