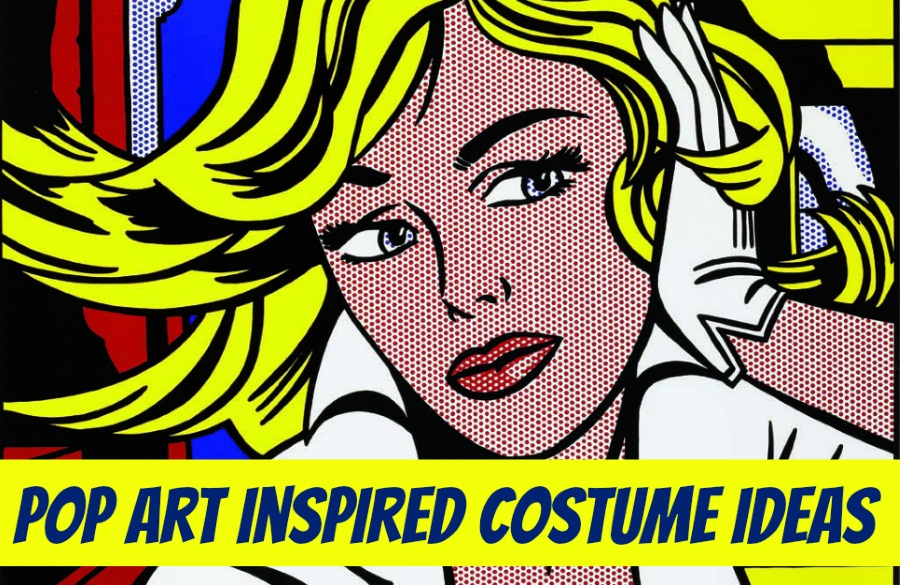 Are you a rebellious spirit? Do you want to show "The Man" you're not going to conform this Halloween? Then try a Pop Art costume! Pop artists like Roy Lichtenstein and Andy Warhol rebelled against tradition by leaving their proverbial marks with dots and bold colors. We will show you many ways to make your own mark this Halloween!
ROY LICHTENSTEIN - POP ART DOTS
Lichtenstein literally pulled his inspiration right off the pages of comic books....