Thanks to social media, tales of stray dogs wandering around various Sochi Winter Olympic arenas traveled far and wide this year. But a few extra pooches pale in comparison to the issues that 1992 Olympians faced. World class skiers not only faught for world records that year...they also faught for their lives!
Perhaps because of cover-up attempts, or perhaps because Twitter wasn't around as a means to spread the madness, many of us still remain unaware of the 16-bit SkiFree Snow Monster attacks that wreaked havoc during the Albertville, France games. We won't be in the dark any longer: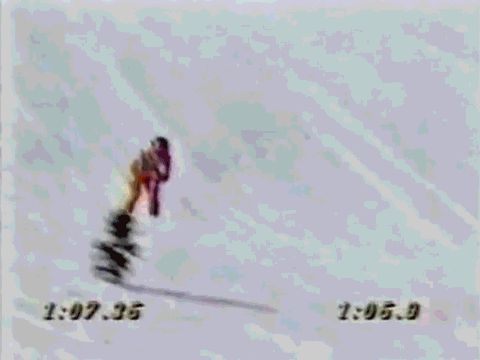 Stunned onlookers appear to be applauding as the SkiFree Monster gobbles up one Olympian!
...