Thanksgiving is time to enjoy the company of family, savor the feast that's been prepared and reflect on what we are most thankful for. It is also a time to talk about traditions and history, to remember the stories of those who helped inspire the holiday we enjoy today. Wearing festive pilgrim costumes can be a great way to bring the family together, look great for some seasonal photos and learn a little about the settlers that came before us!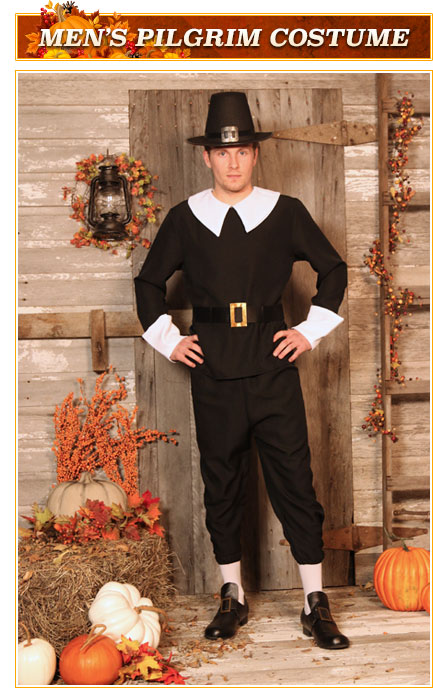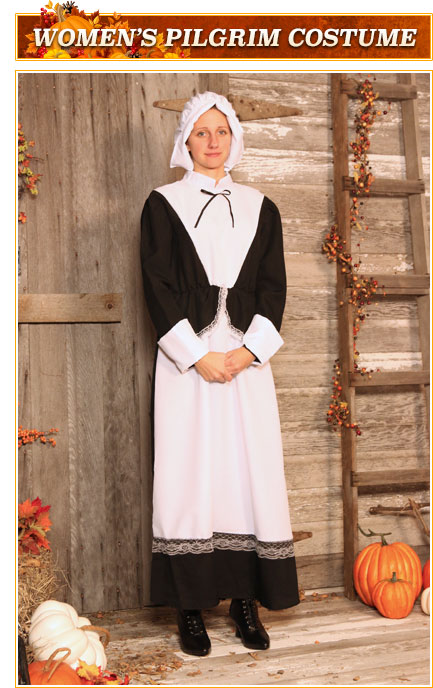 | | |
| --- | --- |
| Gold buckles and pilgrims go together like turkey and stuffing! Look like a classic pilgrim lad in your large collared long sleeves and gold buckles. It's the perfect outfit to wear to the big feast! | Black and white dress? Check! Bonnet? Check! Apron? Check! It looks like you have the proper pilgrim attire and you may now step aboard the Mayflower! |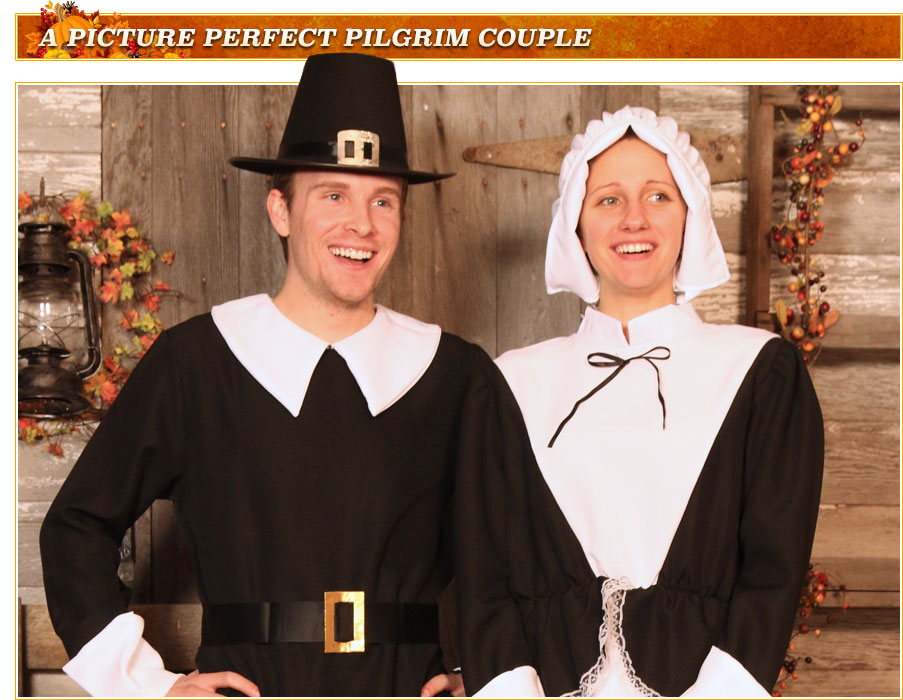 Introducing Plymouth Rock's best dressed couple! You simply can't deny that this pilgrim pair looks anything less than dashing- and they should! They are about to break bread with some new friends. The bonnet and the gold buckle top hat complement each other perfectly.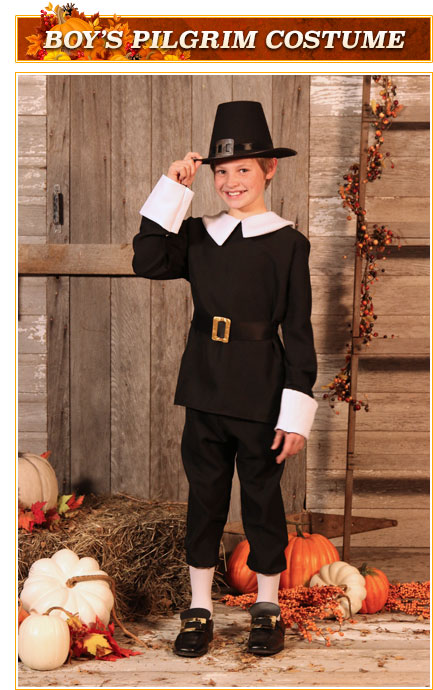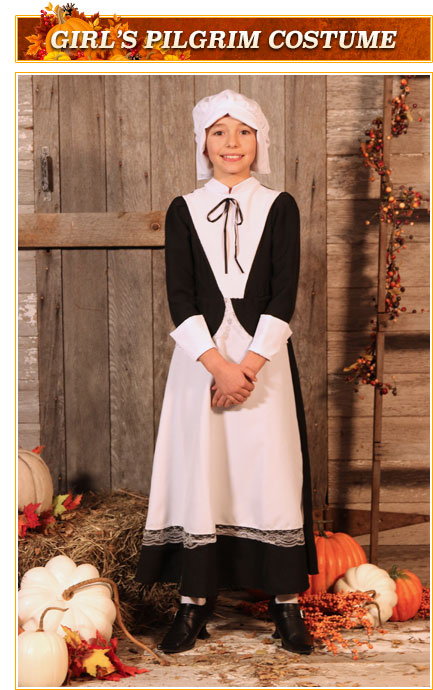 | | |
| --- | --- |
| Young pilgrim boys had to help their fathers harvest crops, fetch wood and water, and herd chickens. Lucky you, you only have to worry about cleaning your room! You can just dress up in the traditional pilgrim attire and enjoy plentiful amounts of corn on the cob and turkey smothered in gravy. | Pretend like you've time travelled back to the first Thanksgiving by wearing a girls pilgrim costume to dinner. Break bread by looking like one of the first settlers and make this Thanksgiving a holiday you'll always remember. |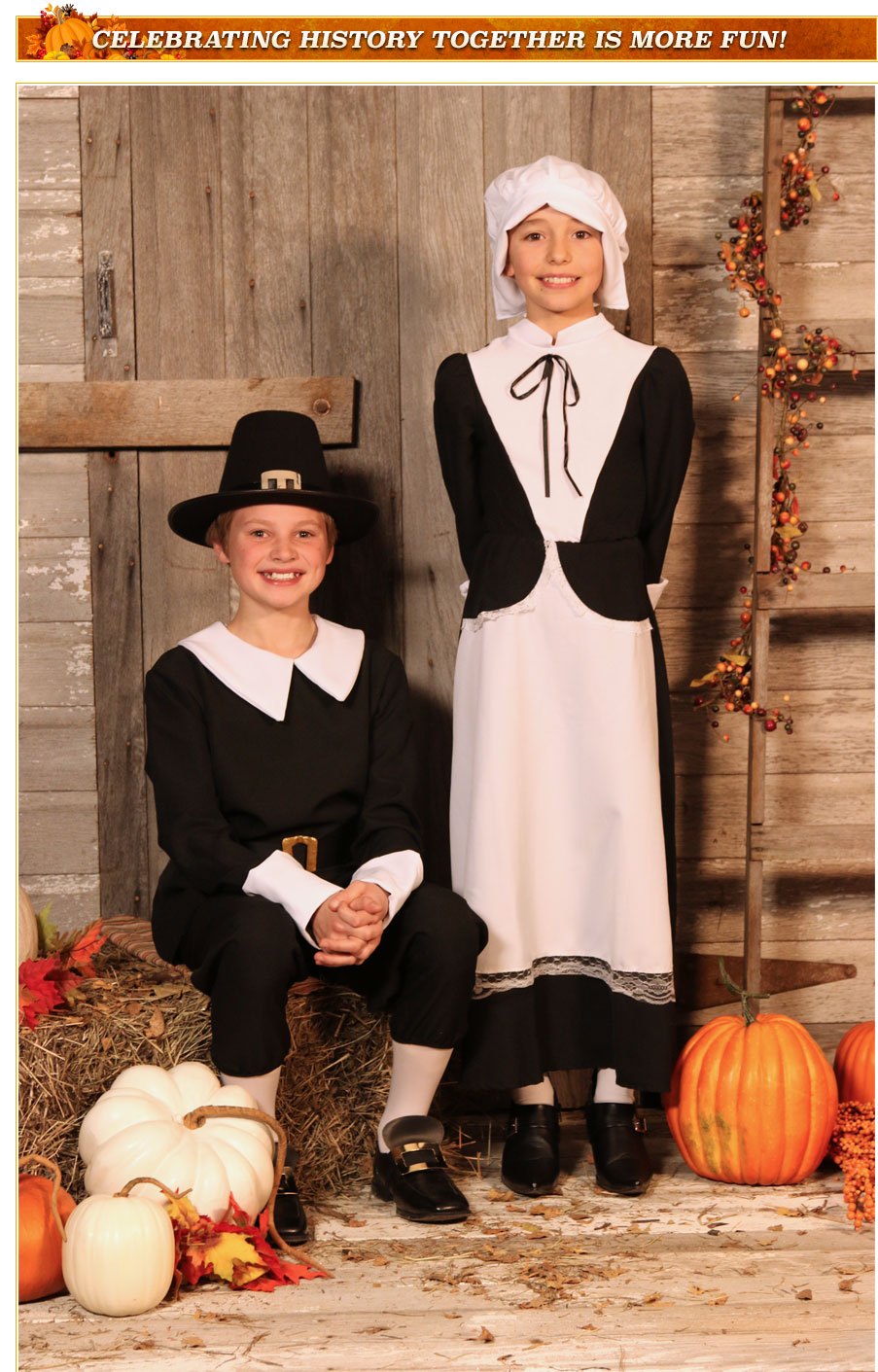 Look like a true Jamestown family from the 1600's. Now the whole family can wear matching pilgrim costumes. Dress the kids up in these costumes that mirror the adult ones and take tones of cute holiday pictures. They'll be something you'll always be thankful for!