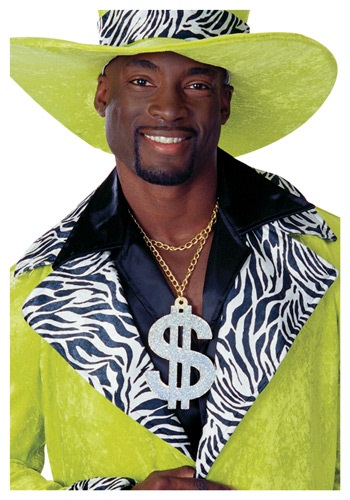 Silver Dollar Sign Necklace
Make sure your pimp costume gets noticed with this jewelry! It consists of a sparkling, silver dollar sign charm attached to a faux gold chain. The charm measures 3 1/4" wide and 5" tall. Every pimp needs bling so get yours with this affordable necklace!
Dollar Sign Necklace
Product # RU698
There are no reviews for this item.
Be the first to write a review!