Beaded Indian Necklace w/ Feathers
If you're looking for a simple way to accessorize your American Indian Costume, consider this Beaded Indian Necklace w/ Feathers. It looks like an authentic Native American neck piece and will add just the right amount of flare to your costume. Neck candy... you're going to need it.
Rows of oval-shaped wooden beads

Feathers trim

Ties in back with strips of brown faux suede
---
Description
Items Included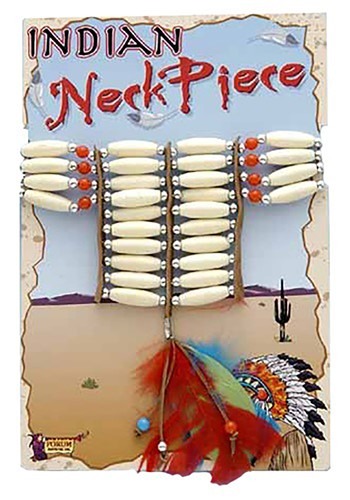 Attention Customer
This product's dimensions limit the countries that we can ship to. This product cannot be shipped to Australia
Product Reviews

Write A Review
There are no reviews for this item yet. Be the first to write a review!