Delivering a bouquet of roses or a box of chocolates on Valentine's Day is good, but delivering them dressed up as a life-sized walking Valentine is even better! Show your sweetheart the lengths you will go to in order to declare your love with a Valentine's Day costume! Here are a few ideas to get you started.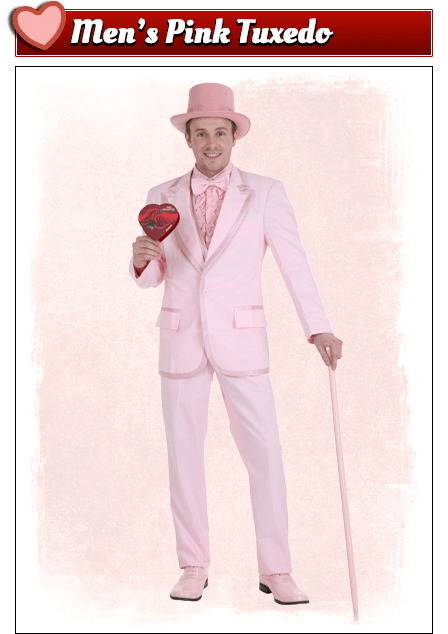 She is practically guaranteed to fall for you when you're decked out in pink from head to toe. In this exclusive pink tuxedo you can combine the suave look of a formal tux with a sweet color that celebrates this romantic holiday perfectly. We sell all of the coordinating extras like the pink top hat, pink cane, pink shoes and pink socks. All you need to supply is your charming smile!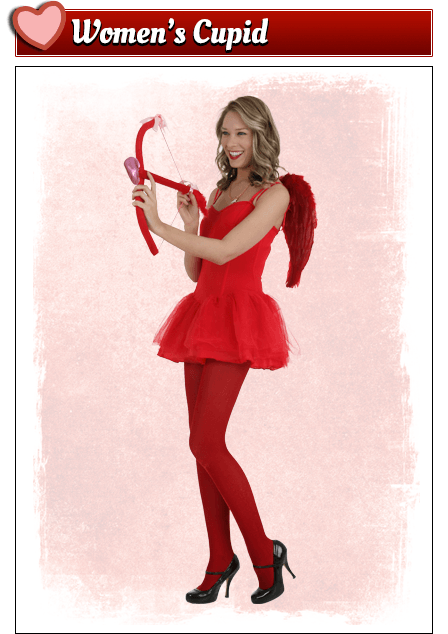 Take aim at his heart with this sexy Cupid costume! We paired a red tutu dress with our Cupid costume accessories and a pair of sparkly red tights for a look that is sure to make anyone fall in love!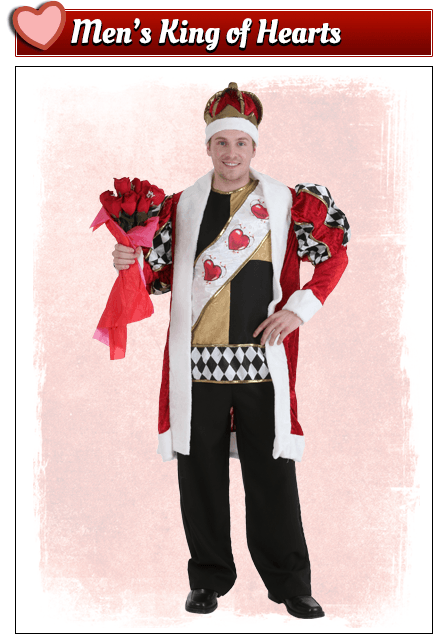 Who better to spread love and sweetness than the King of Hearts himself? When you wear this exclusive costume, it will be next to impossible for her to resist giving you her heart! Showing up with a beautiful bunch of flowers doesn't hurt either, and will save you from having to write out all of your feelings in a card. Your sweetheart won't have any doubts about how much she means to you!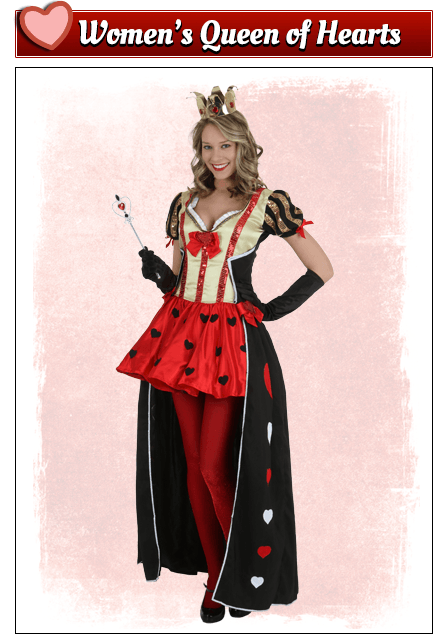 On Valentine's Day, issue a royal proclamation in this stunning Queen of Hearts costume! You can grant yourself the authority to rule over his heart and be the only one he shares it with. We upgraded the crown to this metal version with red, heart-shaped jewels and added a heart shaped scepter to give her extra authority. Not that we think anyone would actually try to resist someone dressed this sweet!