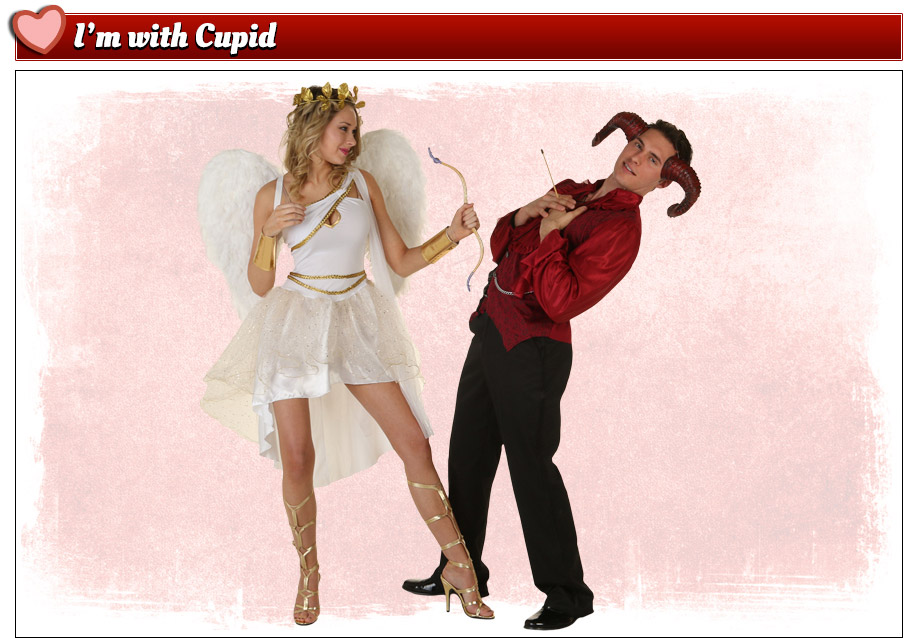 Cupid here is seen with her legendary bow and arrows, and our Devil is obviously smitten. Would you believe he's actually wearing one of our vampire costumes? They work really well as devils, especially when you add a pair of horns. Cupid is wearing our women's Hermes costume to get that classic Greek style, along with a pair of feather wings. Together you've got an adorable couple representing both good and evil. We like to think, though polar opposites, they've really found a romantic harmony.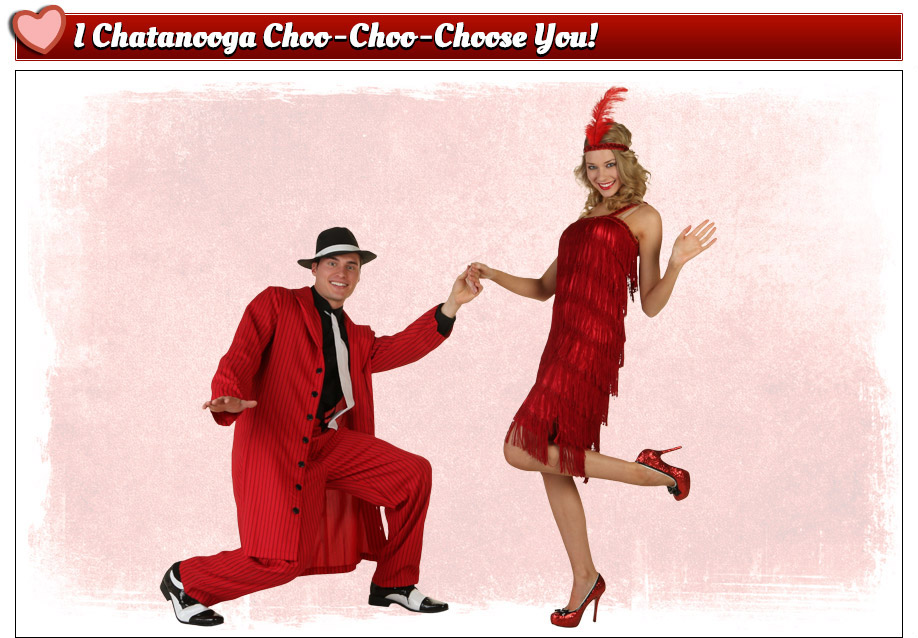 What do you do when you go to a Valentine's Day party? Why, you DANCE, of course! If you plan on taking your date dancing, or just to a sleek and swanky dinner at the nicest restaurant in town, then our 1920s style costumes are perfect. The guy here is wearing our red zoot suit with our two-tone shoes and hat. The girl is wearing our red flapper dress, which looks fantastic, especially with a little jitterbug shimmy. Show your love that you Chatanooga Choo Choo Choose them with these classic costumes, which, if you didn't notice, have lots of passionate RED featured throughout.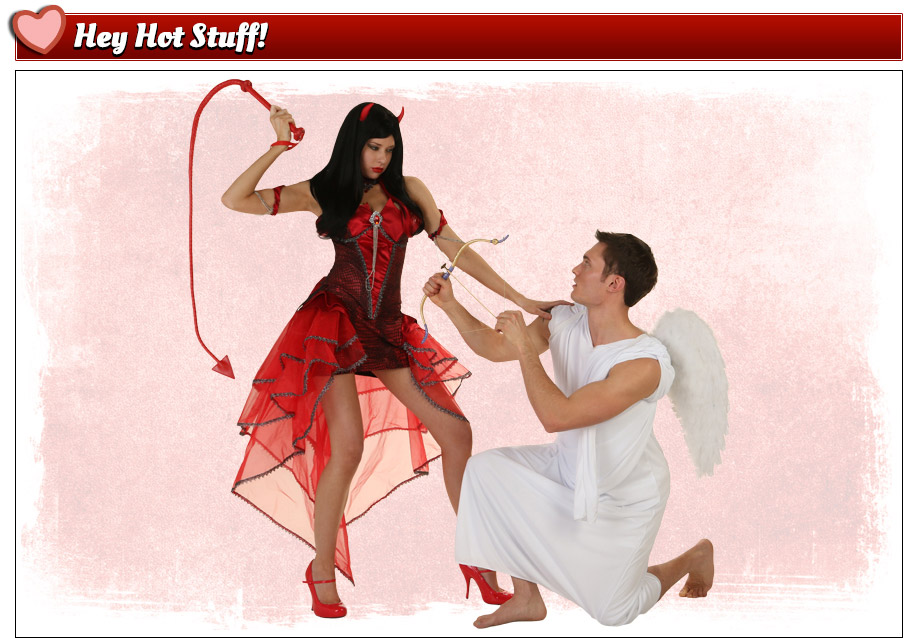 We've switched around from our first image of this pairing, so that the woman is now the demon, and the man is Cupid! That's a fun little twisty-twist. She is one seductive devil, using our devil tail whip to really sell that whole look. Our Cupid is wearing our toga, the same feather wings, and also an intimidated face as he tries to defend himself. Don't even try, dude! Sometimes, the "bad" side has to win.