Native American Bracelet
Product # FY50328
There are no reviews for this product yet.
Product Includes:
One Native American Bracelet
Product Measurements:
Measured In: Inches

|

Centimeters
Measurements will be available within 24 – 48 hours of the product arriving.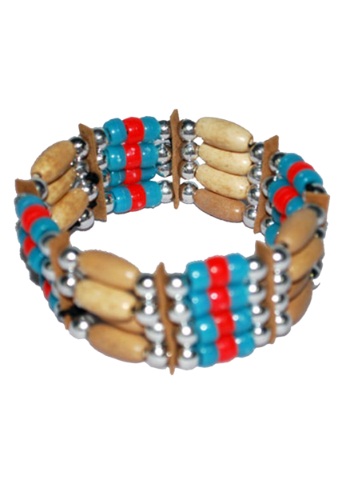 Product Description
Once you slip into this Native American Bracelet, you'll want to run barefoot in the forest. Taste the sun sweet berries of the earth and roll in all the riches all around you. At least that's what we'd want to do.
Oval off-white beads with small silver beads

Accented with turquoise and red beads

Strips of brown leather separates the sections