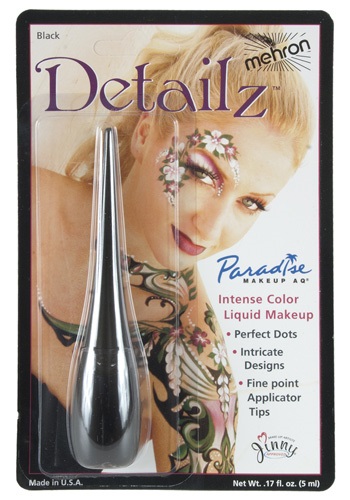 You'll get professional results when you use this Detailz liquid eyeliner. This eyeliner comes pre-packaged and includes a precision applicator on the cap for easy application. The eyeliner is safe, oil-free, and paraben-free. The eyeliner can be used both on the face and body and is easily removed with soap and water. Whether you want to add a simple design or intricate detail to your face or body make-up, this liquid eyeliner is a choice to use! This eyeliner is great to use with our Cleopatra, Catwoman, or Harley Quinn costumes!
Detailz Liquid Eyeliner
Product # ME804B
There are no reviews for this item.
Be the first to write a review!