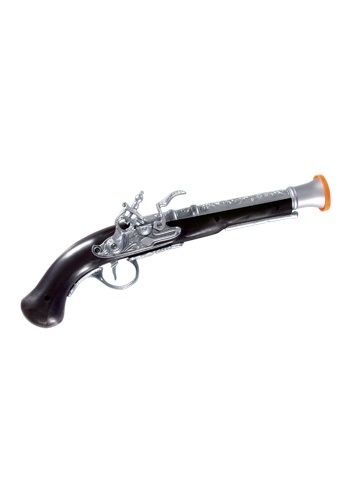 Make sure you are prepared for your next great adventure by arming yourself with a toy pirate pistol. It really is the easy way to solve differences. Sword fights can be so exhausting, but a raised eyebrow and moving your jacket aside to reveal your gun solves most differences without having to exert yourself.
14'' long

Working action

Engraved barrel

Easier to use than a sword
State laws prohibit the sale of toy guns within the states of New York and California. In compliance with this law we are unable to ship this item to these states.
Toy Pirate Pistol
Product # LOPA0004
---
fun toy
By Travis - January 17, 2013
This is a fun toy to add to your pirate costume. I got 2 for my Jack Sparrow costume. You can draw back the hammer of the gun and release it with the trigger. It doesn't make any noises and it is not a water pistol or anything, but it is still a nice toy/accessory.